The Napo Moist Forest is centered around the Rio Napo watershed in westernmost Amazonia. In these forests, the vulnerable black-tailed antbird can be found in tangled vines near the rivers. They are called antbirds because they follow groups of army ants through the understory, preying not on the ants but on the insects ahead that are trying to escape the army. The black-tailed antbird is often joined by other species during these ant processions into what are called mixed-feeding flocks, where many bird species feed together at different levels of the forest in many cases.
The Rio Napo ecoregion covers the northwestern portion of Peru, the Amazon region of Ecuador, and the southwestern corner of Colombia's Amazon. It is bounded on the west by the foothills of the Andes Mountains, on the south by the Marañon River in Peru, on the north by the Napo in Peru, and the Caguán in Colombia. The region extends east almost to the Peruvian city of Iquitos near the confluence of the Napo and Amazon Rivers.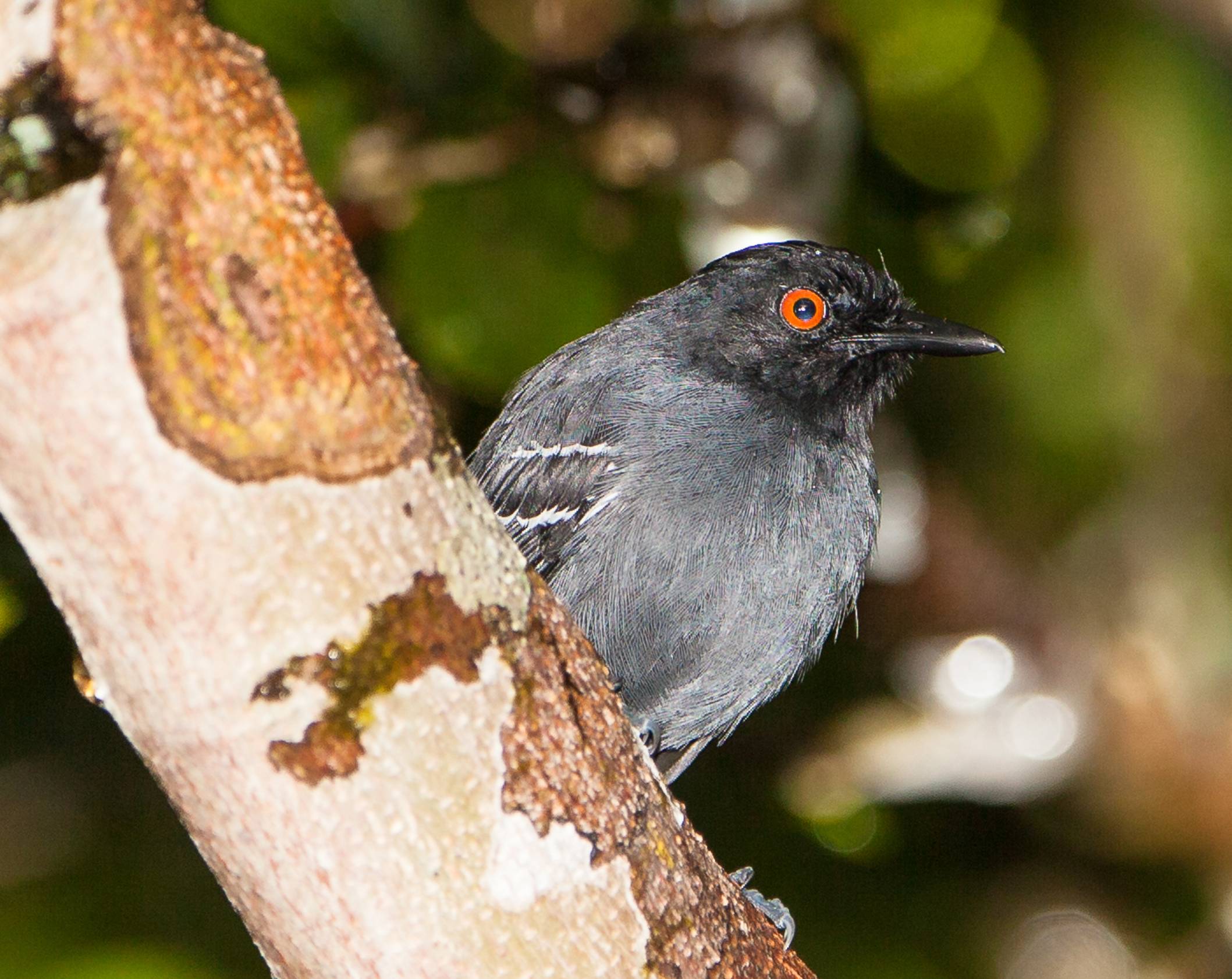 This ecoregion has been a place of natural colonization and counter-colonization of species coinciding with dramatic changes in temperature and humidity. Evidence suggests that historic climatic fluctuations resulted in high rates of evolution and speciation, thereby rendering this area extremely diverse. The topography of the region varies from low and undulating to slightly hilly terrain set between broad swampy flood lands of the main river systems. The climate is humid tropical, with a subtle dry season.
The mean annual temperature is 26°C and can range from 12 to 38°C. This ecoregion receives the highest annual precipitation in Amazonia, with up to 4,000 mm in the west and 2,500–3,000 mm in the east. Three main types of vegetation occur in this moist forest ecoregion: terra firme forest, várzea forest, and igapó swamp forest. In general, these are tall moist evergreen tropical rainforests.
The upland terra firme forests are more diverse and generally taller, with canopies reaching up to 40 m and emergent trees up to 50 m in height; epiphytes and lianas occur here but are not abundant. These terra firme forests harbor species such as Ducke trees and palms. The two other forest types are water-saturated and support a diverse vegetative layer with plants and trees that are adapted to the watery conditions.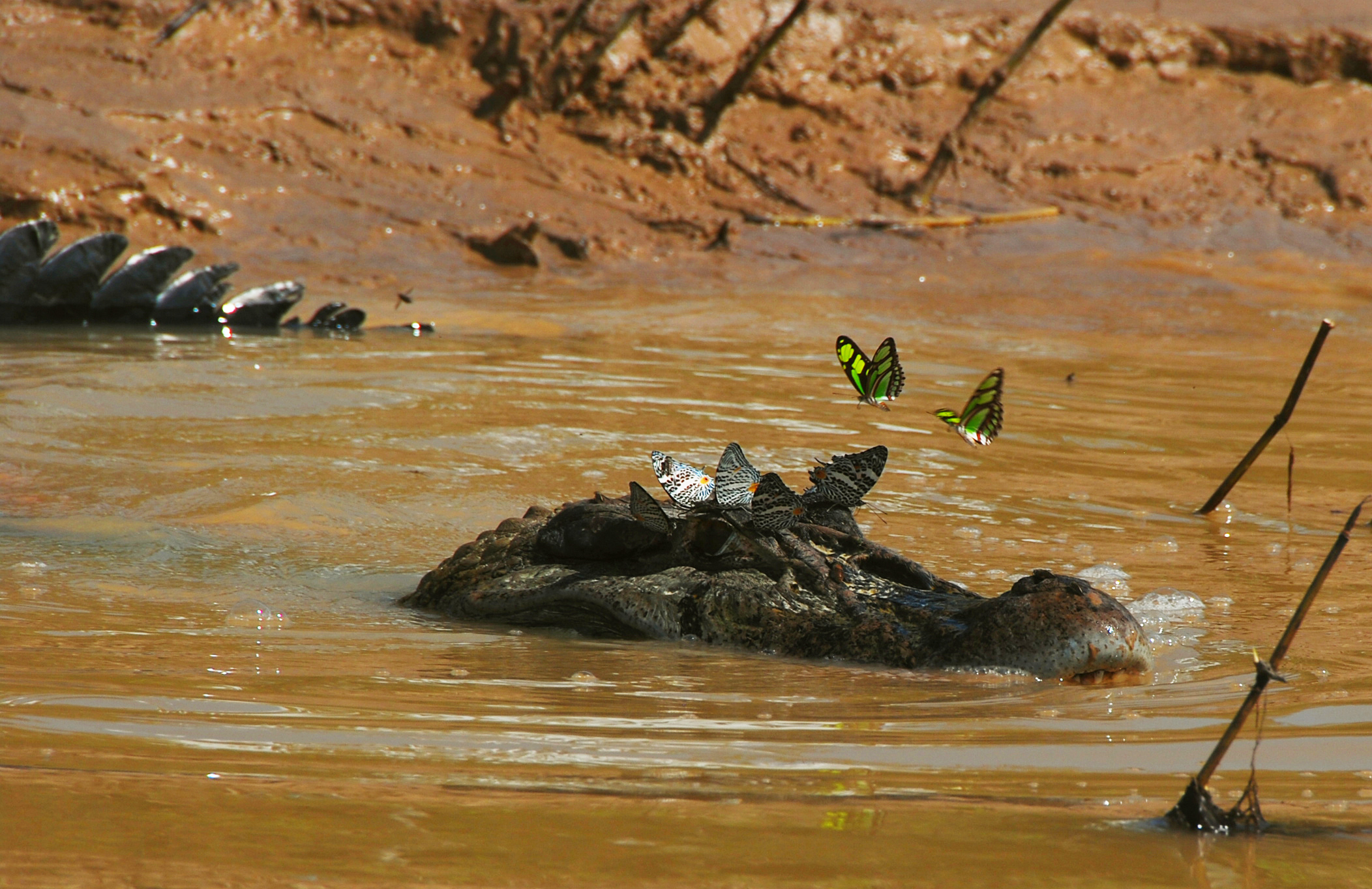 The moist forests for this ecoregion are among the richest in species biodiversity in the entire Amazon Basin and rank among the most diverse in the world. Some 219 species of mammals and 649 species of birds are reported in the ecoregion. This region is also an evolutionary and dispersal center for Neotropical butterflies, with high levels of endemism.
The Upper Amazon-Napo lowlands are an Endemic Bird Area. Restricted range species include olive-chested flycatcher, brown nunlet, ochre-striped antpitta, Ecuadorian cacique, Cocha antshrike, black-tailed antbird, and golden-winged tody-flycatcher to name a few. Reptiles include South American river turtles, yellow-footed tortoises, spectacled caiman, dwarf caiman, and black caiman. Many species of fish popular for aquariums are also found here, including arawana and various tetras.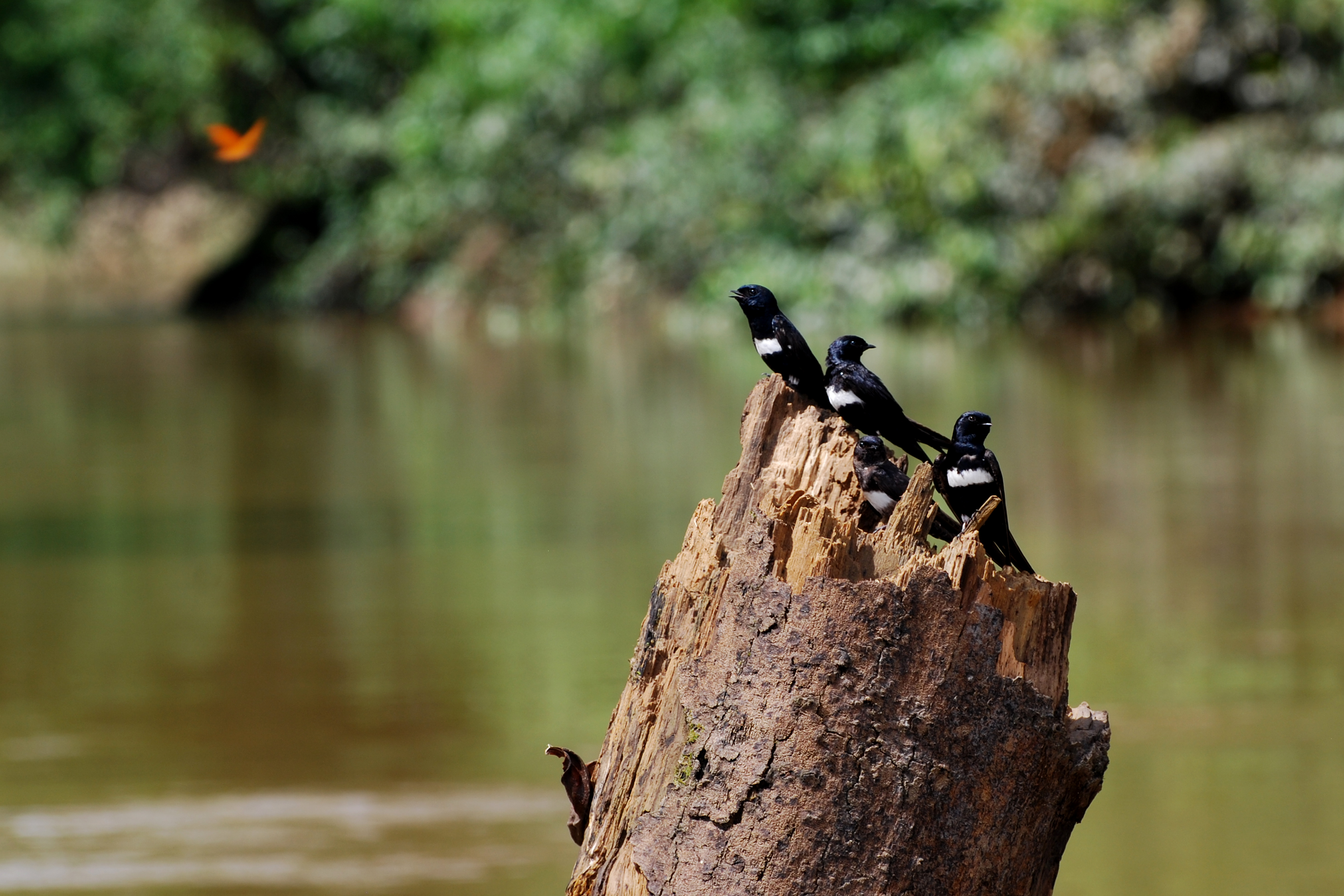 Several large protected areas are situated within the Napo Moist Forest ecoregion, including Cuyabeno Wildlife Reserve, Limoncocha Biological Reserve, and Yasuni National Park. However, for the most part, their administration suffers from insufficient funding and threats from petroleum operations, expansion of settlement, plantation agriculture, hunting, and forest conversion into cattle pasture and coca plantations. The remaining intact Napo Moist Forests are considered threatened by degradation resulting from ongoing human activities.
The whole Ecuadorian Amazon has been subject to oil and gas exploration, and virtually all of the Napo riverine area in Ecuador is open for oil leasing. The construction of roads by oil companies has resulted in deforestation, displacement of the indigenous peoples, and colonization of the interior by peasant farmers. Major deforestation has destroyed the habitat of the richest herpetofauna in the world.
The priority conservation actions in the next decade are to 1) provide sustainable crop and development alternatives to large-scale agriculture, 2) cease oil exploration, and 3) prohibit and enforce illegal hunting for wildlife trade.
1. Sears, R., C. Marín, J. Schipper, D. Brooks. 2018. Eastern South America: Southern Colombia, eastern Venezuela, and northern Peru. https://www.worldwildlife.org/ecoregions/nt0142. 7 August 2018.
2. Stattersfield, A.J., M.J. Crosby, A.J. Long, and D.C. Wege. (1998). A global directory of Endemic Bird Areas. BirdLife Conservation Series. BirdLife International, Cambridge, U.K.
3. Gascon, C., J. Malcolm, J.L. Patton, M. da Silva, J.P. Bogart, S.C. Lougheed, C.A. Peres, S. Neckel, and P.T. Boag. 2000. Riverine barriers and thegeographic distribution of Amazonian species. Proceedings of the National Academy of Sciences of the United States of America 97 (25): 13672-13677.