Northwest Russian-Novaya Zemlya Tundra
An otherworldly landscape of lake-bejewelled lowlands and rocky archipelagos sweeps across Russia's Arctic coastline. Seemingly endless coastal wetlands spread inland for miles, where they meet boggy grasslands and small stands of hardy trees. Reindeer, Arctic fox, and Siberian brown lemming navigate the marshy plateau, whilst gyrfalcon and white-tailed eagle patrol the skies above.
Having wound its way 2,000 km from the Ural Mountains, the immense Pechora River empties into the Barents Sea in a flourishing delta. This is a haven for waterfowl, notable for supporting a significant breeding population of Bewick's swan.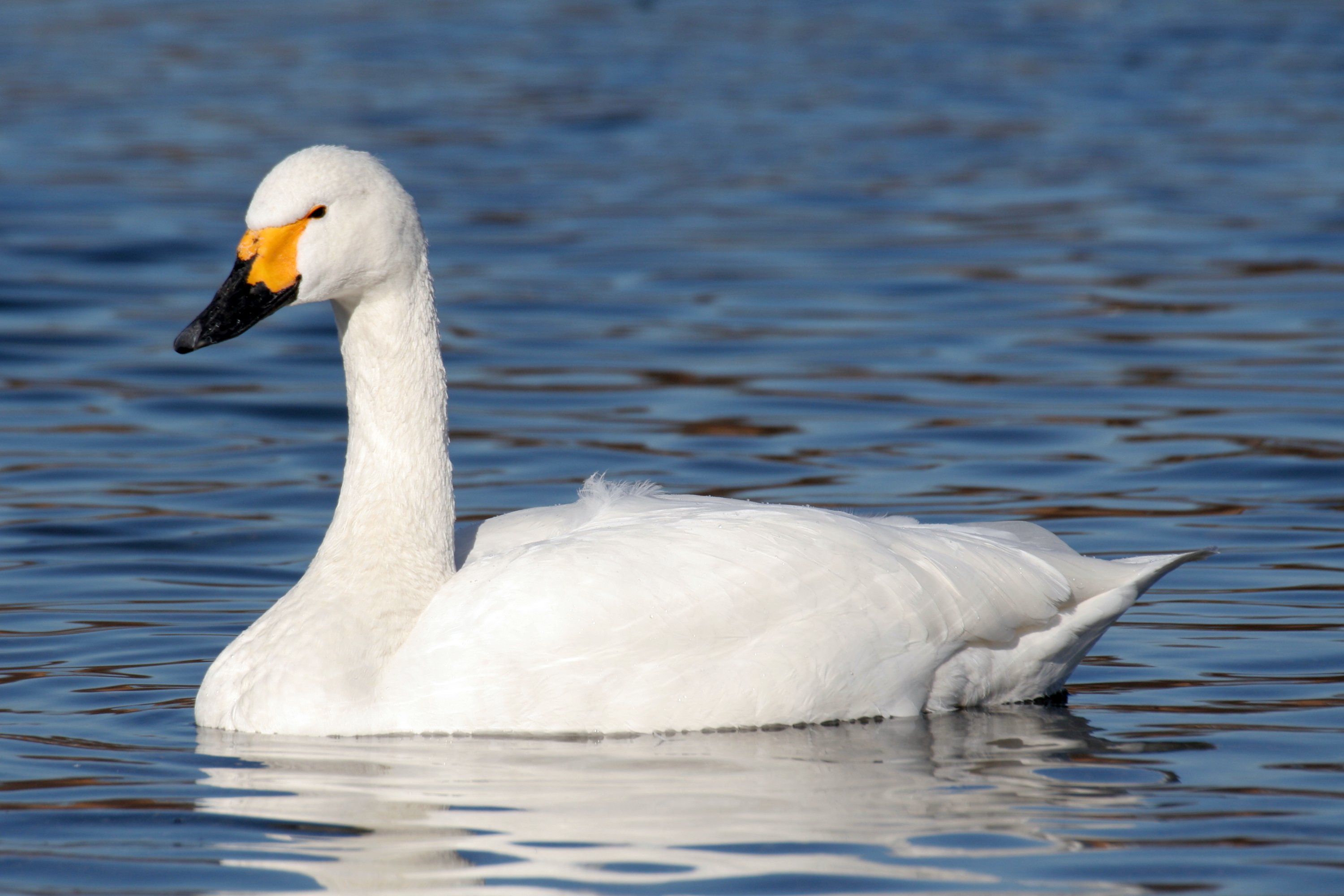 The Northwest Russian-Novaya Zemlya Tundra ecoregion spans 1,000 km of the North Coast of European Russia: it stretches from the White Sea-bound Kanin Peninsula in the West, to the Yugorsky Peninsula in the East. It also encompasses a number of islands in the Barents Sea, including Kolguyev Island and Yuzhny Island, the latter of which is the southern section of the Novaya Zemlya archipelago. A humid continental climate promotes long, cold winters, and short, cool summers.
The region is typified by its coastal meadows that reach far inland, with extensive shrub, moss, and lichen communities. The Pechora River gives rise to floodplains and watershed areas that support small stands of Siberian spruce, willow, and dwarf birch. Similar plant communities can be found on Yuznhy and Kolguyev islands.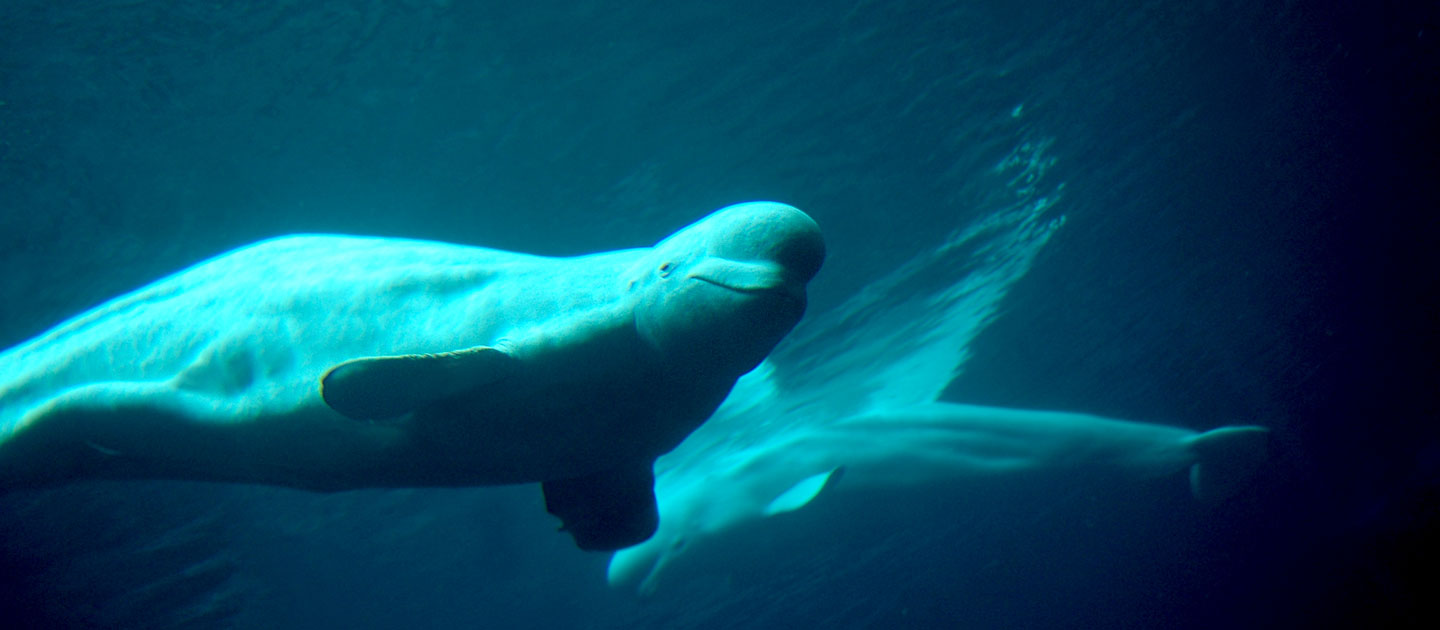 The labyrinth of lakes and channels along this coastline provides vital breeding grounds for many swans, geese, and ducks. One of the three global populations of Bewick's swan breeds throughout this ecoregion, numbering 21,500 individuals. As a large Arctic breeding bird with a narrow time window for reproduction, this species may be an early indicator of how climate change influences population trends in other long-distance migrants. It is concerning, therefore, that populations appear to be in decline.
Other rare species that are listed in the Russian Red Data Book that breed here are lesser white-fronted goose and white-bellied diver. Though endemism is low, Yuznhy Island is home to an endemic subspecies of Arctic lemming, whilst Kolguyev Island harbours a possibly endemic subspecies of candle larkspur, a flower that boasts petals of a brilliant blue.
This ecoregion is sparsely populated. The native Nenets people have long history of renewable resource use through reindeer herding, fishing, and hunting, livelihoods that many Nenets still rely upon. Though most land is ecologically intact, some areas are very degraded, such as around the coal mining town Vorkuta.xii Additionally, this area is becoming an important center of Russian gas and oil exploration and extraction.
Kolguyev Island is mostly inhabited by a community of around 400 Nenets, of which 250 work in the local oil industry. The Nenets were largely evacuated from Yuznhy Island in the 1950s so that it could be used for nuclear weapons testing. Nenetsky Zapovednik is the major protected area here, enveloping both the Pechora River Delta and an extensive marine zone. Consequently, it is a haven for bearded seal, beluga whale, and Atlantic walrus, as well as protecting many waterfowl populations.
The expansion of oil and gas industry is the greatest threat to biodiversity. Widespread habitat fragmentation results from infrastructure development: drilling platforms, processing plants, and pipelines. In particular, pipelines act as barriers to the movement of larger animals. Accidental oil spills can also have grave consequences on coastal ecosystems, and oil pipelines located close to the water course of the Pechora River pose the greatest threats; spills can arise due to poor maintenance and permafrost collapse.
The resulting pollution threatens the river's fish stocks, which are already hampered by overfishing due to illegal poaching and commercial fishing during the Soviet era. In a move to safeguard the rich birdlife of this part of the world, environmental authorities are now planning to designate Kolguyev Island as a nature reserve. Only part of the island will be strictly protected, allowing for continuation of traditional industries such as reindeer herding and fishing.xv Wetlands International is now implementing a Flyway Action Plan to conserve the Bewick's swan, which involves monitoring population trends, researching into the causes of the population decline, and habitat management.
The priority conservation actions for the next decade will be to: 1) integrate the Nenets and their traditional knowledge by promoting community-based participation; 2) increase expansion of a protected area network that covers inland tundra vegetation; and 3) encourage international action to protect migratory birds across entire flyways.

Citations
1. Tishkov, A., 2012. Conservation of Russian Arctic Biodiversity. Geography, Environment, Sustainability, 5(3), pp.48-63.
2. Rees, E.C. and Beekman, J.H., 2010. Northwest European Bewick's Swans: a population in decline. British Birds, 103(11), p.640.
3. Arctic Today. A Russian Arctic island is set to become a nature reserve. [Online]. [Accessed 24th July 2019]. Available from: https://www.arctictoday.com/a-russian-arctic-island-is-set-to-become-a-nature-reserve/