Pindus Mountains Mixed Forests
Mountain massifs souring over 2,000 m and forested with oak, fir, beech, and pine are dissected by many deep canyons. At the heart of this ecoregion, nestled between limestone cliffs are two of Europe's oldest lakes, Prespa and Ohrid. Here at lake Mikri Prespa, the largest colony of Dalmatian pelicans containing approximately 1,400 breeding pairs can be found feasting on the many fish. Among the fish in these lakes, there are seven endemics in Lake Ohrid and nine endemics in Lake Prespa including Prespa barbel and Prespa trout.
The ecoregion extends in a north-south direction from the mountain ranges of the Peloponese to the central Greek Parnasos, Smolikas (2,637 m), and Olympus (2,917 m), to northern Albania and western North Macedonia. Climatically, the ecoregion is characterized by an average annual rainfall of 1,200 mm, but in certain high altitudes this can be higher than 2,000 mm. Snow frequently falls during winter and minimum average temperatures are below freezing (-5 to 0°C).
The landform is characterized by high, steep elevations, mainly related to the calcareous massifs, and the abundance of deep canyons and other karstic landscapes. Lake Ohrid and Lake Prespa are both transboundary lakes, and are some of the most diverse ancient lakes in the world with regard to the number of endemic species.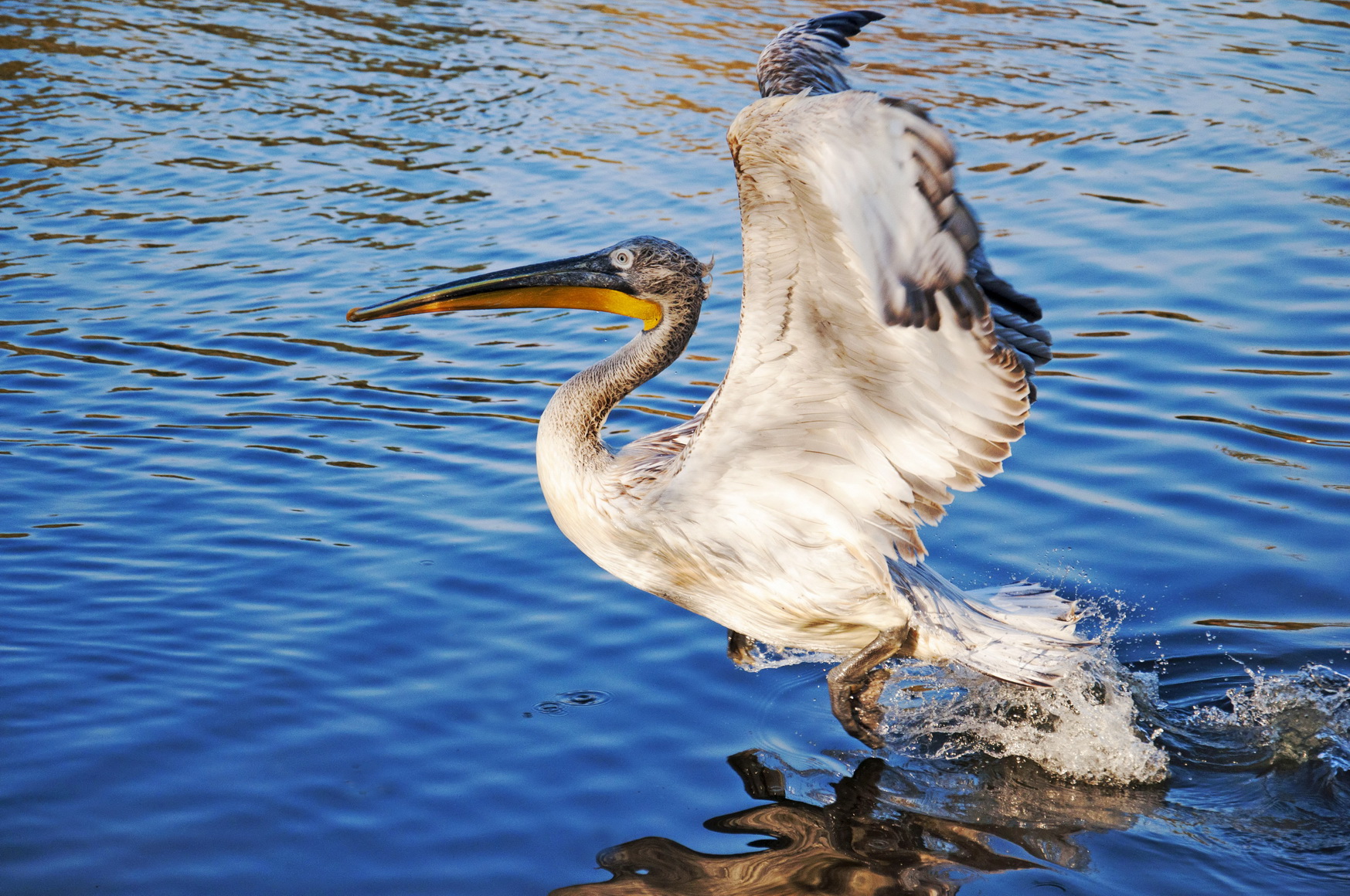 The wide altitudinal range of this ecoregion results in two major forest zones: a conifer zone found at the highest elevations (average altitudinal range of 1,200–2,500 m), and a mixed broadleaf zone that occurs at medium low elevations. The dominant canopy tree species of the mountain conifer forests are the Pallas pine, the endemic Greek fir, and the hybrid Balkan fir. Two rare and endemic pine species (Heldreich's pine and Macedonian pine) occur on certain mountain massifs. In the broadleaf mixed oak forests, there is an outstandingly high diversity of deciduous oak species (i.e. Hungarian oak, downy oak, Turkey oak, Macedonian oak) and other deciduous broadleaf species (i.e. Oriental hornbeam and European hop-hornbeam).
The endemism rate of this region's mountain ranges can exceed 35%, especially in southern and central Greece. Among the notable endemic and relict species are European horse-chestnut, Natalie's ramonda, Jankaea heldreichii, and Macrotomia densiflora. Many plant taxa related to these forest ecosystems have a very restricted distribution.
The ecoregion hosts a very high faunal diversity, mainly with regard to birds. Mountain lakes (i.e. the Prespa Lakes) host an amazing bird fauna. These include large breeding colonies of herons, spoonbills, and egrets, as well as two pelican species. In the Prespa region, there are over 260 species of birds, representing more than half of Europe. Among the mammals, the brown bear population is still significant but under threat. The gray wolf, golden jackal, and Balkan lynx are also important large mammals. The Balkan chamois inhabits most mountainous regions in Albania and is restricted to 11 mountains in Greece. Very small populations are found in the southern Pindus, and these are threatened with extinction.
Pressure on forests from overgrazing, agriculture, and firewood collection continued until after 1950, leading to accelerated deforestation and soil erosion. Nevertheless, the Pindus mountain ranges still host significant old-growth forest stands, mainly related to inaccessible high mountain slopes and canyons (i.e. the Aos River canyon). Many of these are found in protected areas including Mali I Dajtit National Park in Albania, Koryfes Orous Grammos Site of Community Importance in Greece, and the Natural and Cultural Heritage of the Ohrid region in North Macedonia. Additionally, the Ohrid-Prespa Transboundary Biosphere Reserve was declared in 2014.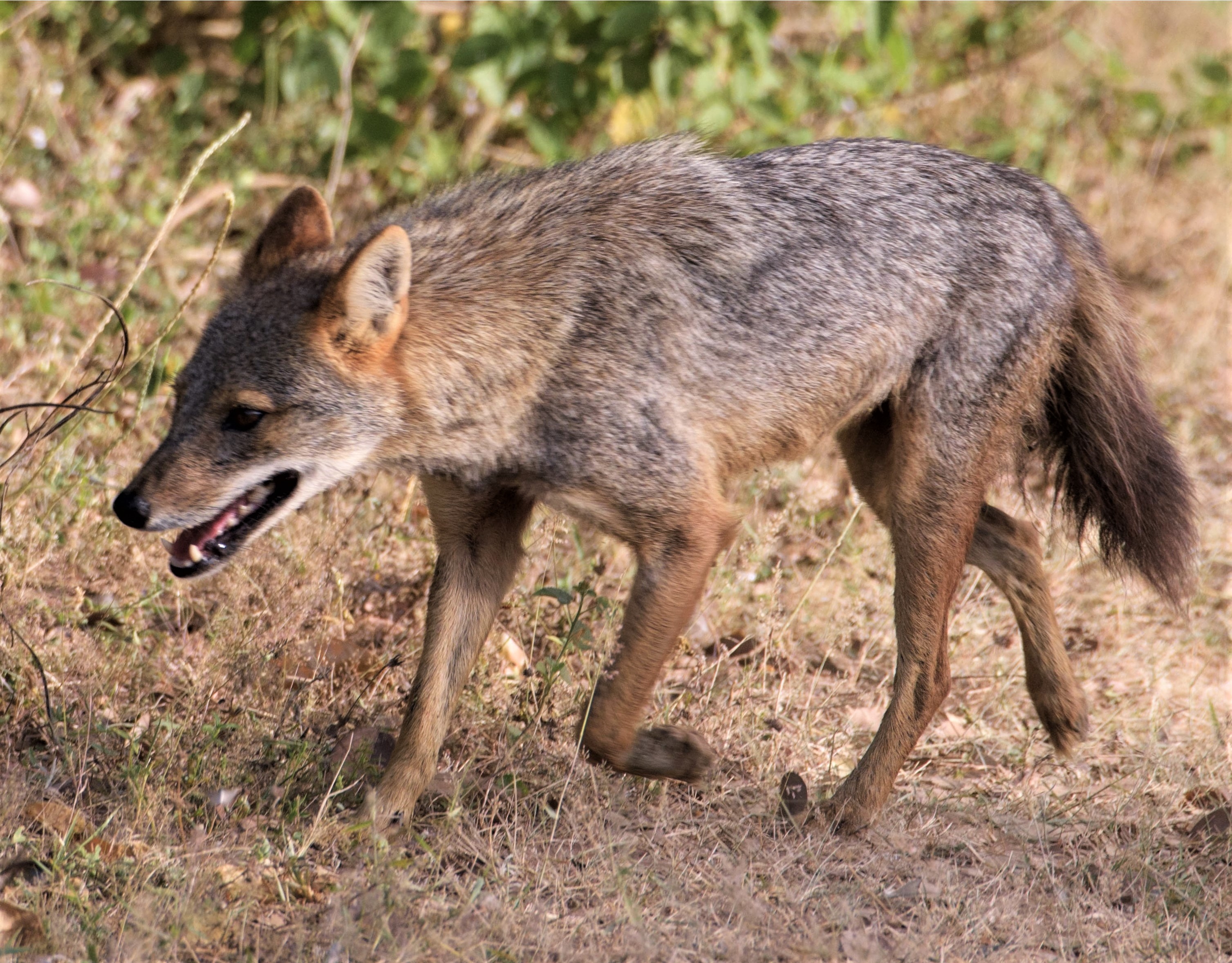 Human impact is high in this ecoregion. Mountain tourism, ski facilities, and road construction are severely degrading huge mountain forest ecosystems. Due to the soil instability of the steep mountain slopes, road construction and clear cutting operations have provoked significant landslides, and the collapse of large mountain slopes. Other threats include overgrazing by livestock, over-collection of plants, firewood collection, and illegal hunting and fishing. The lakes are threatened by nutrient input, habitat conversion, silt load, overfishing, and habitat destruction.
The priority conservation actions for the next decade will be to: 1) increase connectivity of animal populations, e.g. chamois, by prohibiting hunting and creating wildlife reserve corridors; 2) better insulate houses and encourage the use of alternative energy resources to reduce firewood collection; and 3) inform and mobilize local communities to protect the local area via environmental education and the establishment of information centers, e.g. transboundary information center to increase the cooperation between Greece, North Macedonia, and Albania.

Citations
Fremuth, W. and Shumka, S. 2014. Management Plan of Prespa National Park in Albania (2014-2024). Ministry for Environment of the Republic of Albania.
Kostoski, G., Albrecht, C., Trajanovski, S. and Wilke, T., 2010. A freshwater biodiversity hotspot under pressure–assessing threats and identifying conservation needs for ancient Lake Ohrid. Biogeosciences, 7(12), pp.3999-4015.