Scandinavian Coastal Conifer Forests
Heavy, frequent rainfall and comparatively warm winters in the Scandinavian Coastal Conifer Forests ecoregion allow a huge diversity of lichens and mosses to grow on trees and boulders. From verdant forests along the coast you can see glaciers, carving their sluggish routes down mountainsides. Moose roam freely, otters and white-tailed eagles hunt fish-rich river mouths, and steep-sided islands host hundreds of thousands of breeding Atlantic puffins in their sheltered burrows.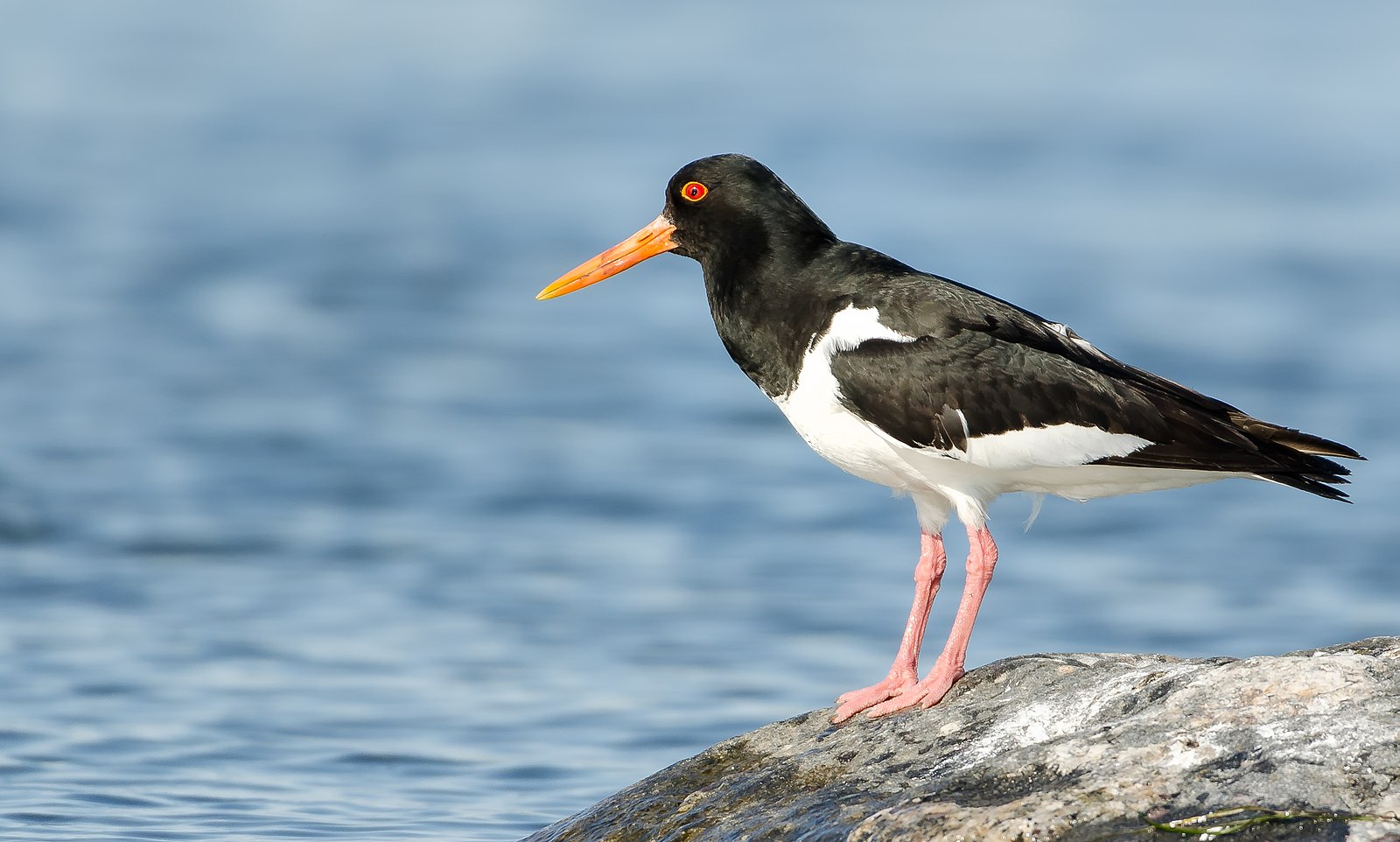 This ecoregion follows the western Norwegian coast from Flekkefjord to Senja. In places the Scandinavian and Russian Taiga ecoregion and the Scandinavian Montane Birch Forest and Grasslands ecoregion reach the coast, dividing areas of this ecoregion. Hillsides rise steeply from the sea to 1,350 m. Average monthly temperatures are -1–14°C. There is a strong oceanic influence and consistent rainfall throughout the year, around 2,250 mm in the southern part of the ecoregion and 1,750 mm further north.
Mixed forests of Scots pine, European ash, wych elm, hazel, grey alder, and small-leaved lime cling to the slopes rising sharply from fjord edges. Highly endemic and endangered whitebeam tree species include Sorbus subarranensis and Sorbus sognensis. In places the forest floor has plants such as primrose, wild garlic, lesser hairy-brome and wood sanicle. Species common in central Europe, such as holly and yew, reach the limits of their range in western Norway.
Local climate conditions give rise to patches of temperate and boreal rainforest in which mosses, lichens, and liverworts are integral. Areas are distinguished by the lichen species Rinodina disjuncta, Pyrrhospora subcinnabarina, Leptogium burgessii, and Pyrenula occidentalis. The coast and thousands of islands and islets have differing amounts of heathland, grassland, open mire, saltmarsh and blanket bog. There are also grass-topped, steep-sided islands, cliffs, and rock stacks.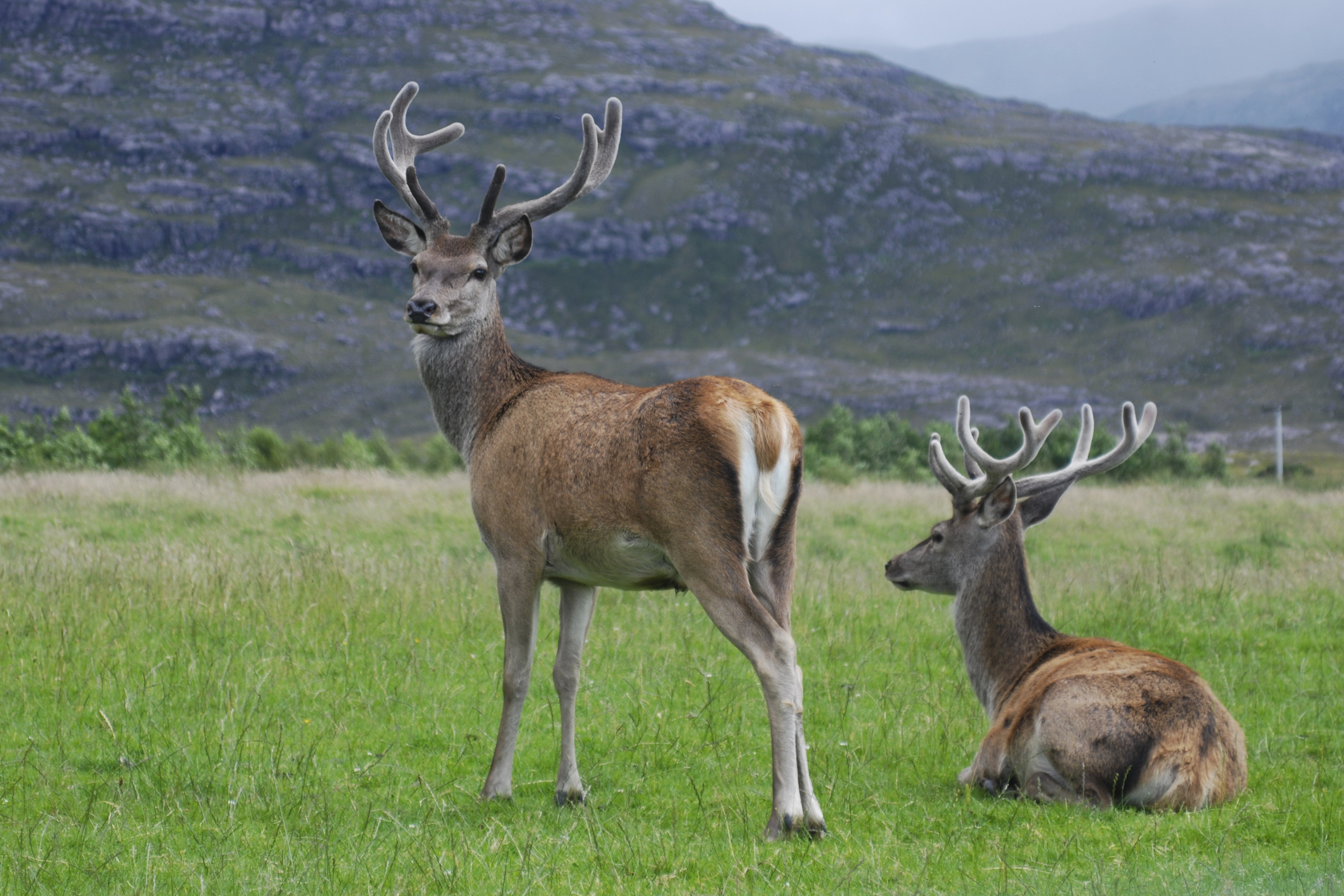 Moose, the largest extant deer species, feed on terrestrial and aquatic plants. Red deer, Eurasian otters, Eurasian badgers, red fox, mountain hare and lemming are all important mammals in the ecoregion. The forest bird community has species such as white-backed woodpeckers, boreal owls, and black grouse. But it is the coastal birds that this ecoregion is famous for. Steep grassland at locations such as Lovunden, Runde, and Røst host hundreds of thousands of breeding Atlantic puffins.
Cliffs harbor breeding razorbill, kittiwake, gannet, shag, and black guillemot. Common eider, purple sandpipers, Eurasian oystercatchers, northern lapwings and Eurasian curlews breed during the summer and many species stop off during their migrations or spend the winter in the ecoregion. These include horned grebes, velvet scoters, long-tailed ducks, and yellow-billed loons. Enormous white-tailed eagles hunt the fish-rich river mouths and shallow seas.
Where hillsides are too steep for forestry, the original mixed deciduous and pine woodlands persist, although only in small areas. The percentage area protected is low and most have been replaced with nonnative monoculture forests. In recognition of a unique relationship between wild eider ducks and the people of the Vega Archipelago, who create nesting shelters and collect the resulting eiderdown the birds line their nests with, the area has been designated a UNESCO World Heritage site. Sheep farming is common, but this mode of farming is decreasing, and vegetation is altering as a result. The aquaculture industry is substantial.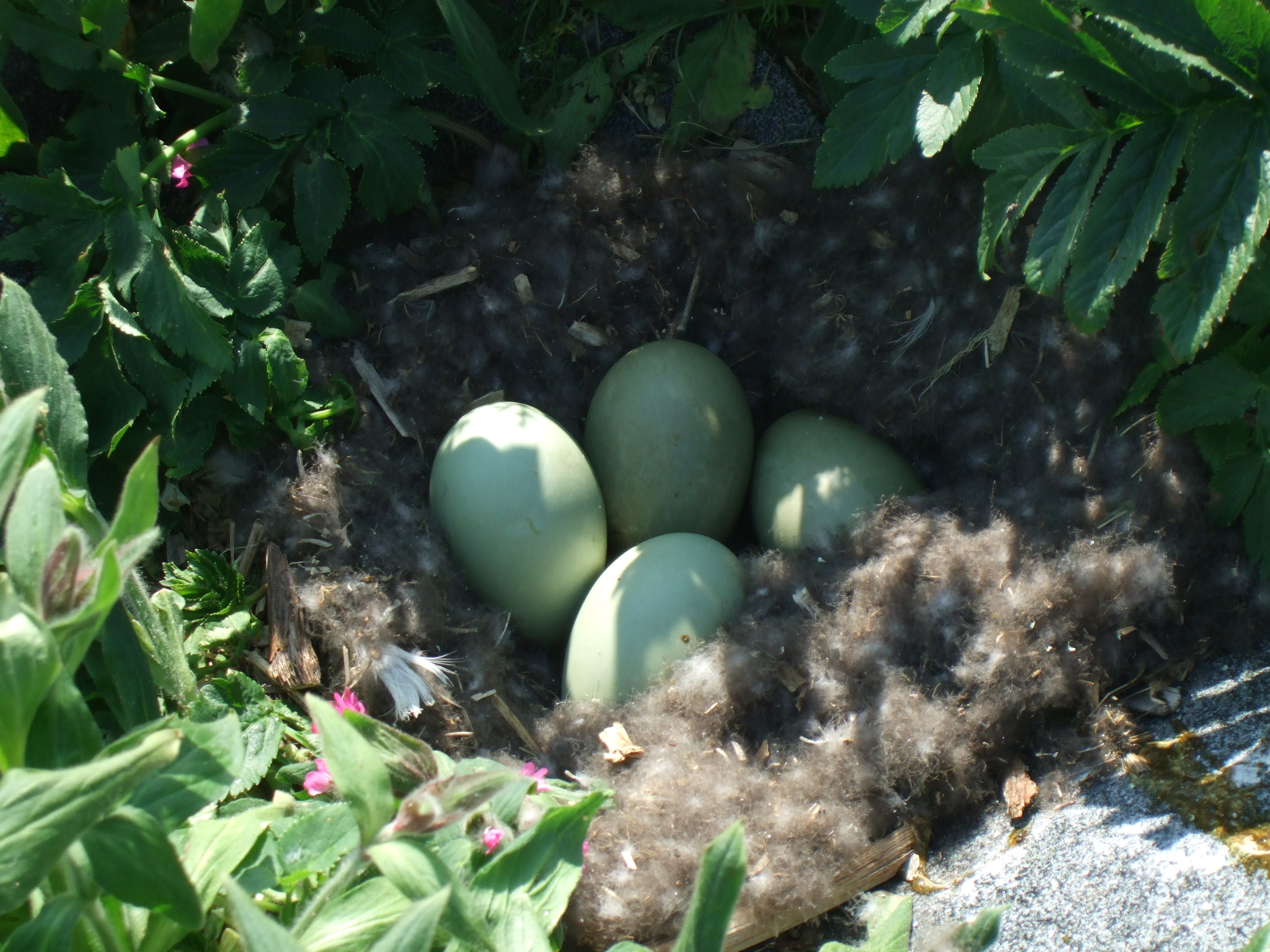 Bird breeding areas on the island of Runde are badly affected by severe weather and climate change, whilst the puffin populations in the Røst archipelago and Lovenden island are declining badly due to the collapse of their food supply. Oil and gas extraction operations off the coast pose the threat of serious pollution, and expanding wind farms may be causing disturbance. In the southernmost part of the ecoregion, industrial expansion and agricultural intensification is affecting wetland areas such as Lista.
The priority conservation actions for the next decade will be to: 1) ensure threats to remaining seabird populations are removed; 2) identify further areas of forest in need of legal protection; and 3) improve the connectivity of existing protected areas.

Citations
Heath, M.F., Evans, M.I., Hoccom, D.G., Payne, A.J. and Peet, N.B. eds. 2000. Important Bird Areas in Europe: priority sites for conservation. Volume 1: Northern Europe. Cambridge, UK: BirdLife International.
WWF. 2003. Background note: Natural forest heritage in Norway. [Online]. [Accessed 23 August 2019]. Available from: http://assets.panda.org/downloads/forestheritage.pdf
Øvstedal, D. and Heegaard, E. 2008. Biodiversity and vegetation dynamics in the coastal heathlands of western Norway. Nordic Journal of Botany. 21, pp.283 - 290. 10.1111/j.1756-1051.2001.tb00770.x.