The Texas Blackland Prairies ecoregion comprises a latitudinally long but narrow main belt, which runs from just south of the Red River in the north, south to San Antonio, and a smaller belt to the southeast, mostly embedded within the East Central Texas Savanna-Woodland ecoregion but bordering the Piney Woods on its northeastern edge.
The main belt borders the Tamaulipan Mezquital on its southwestern tip, the Edwards Plateau Savanna above that, and the Cross-Timbers Savanna-Woodland along the remainder of its western boundary. The northern portion encompasses the city of Dallas, whereas the narrow southern portion encompasses most of Austin and San Antonio.
The topography is rolling, with considerable microtopography including mima mounds (low domelike mounds of uncertain but probably variable origin). The relatively fertile (i.e., often dark clay) soils encouraged development for crop agriculture. Hence, far less than 1% of the ecoregion is either protected or remains in natural condition, making this one of the most devastated ecoregions in the world.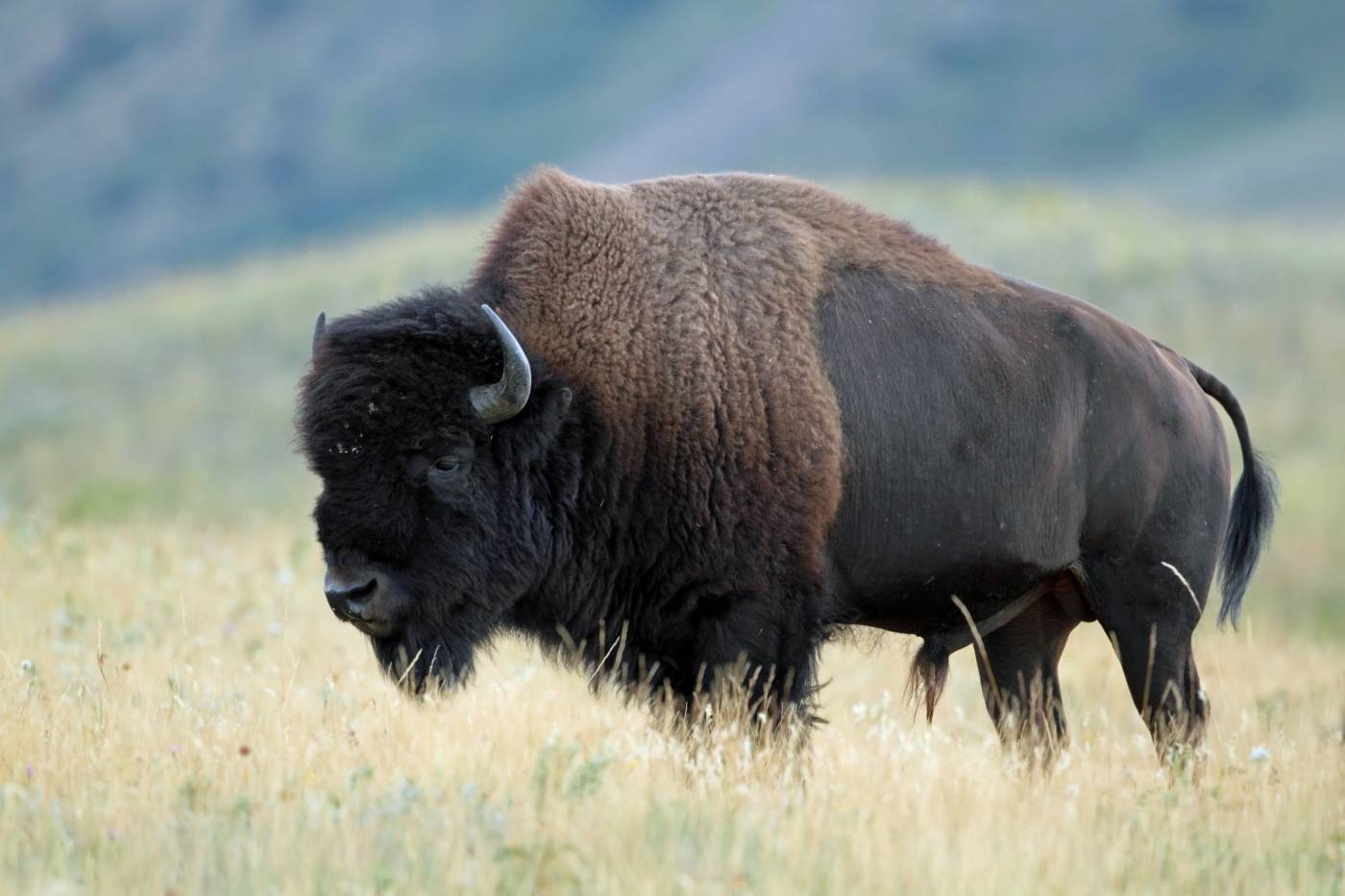 The climate of this ecoregion ranges from subhumid subtropical in the south to subhumid warm temperate across most of the ecoregion, with hot summers and mild winters. Average annual rainfall ranges from 740 mm to 1,140 mm. The geology is Eocene and Cretaceous, with a high diversity of soil types compared to northern tallgrass prairies.
The original vegetation was tallgrass prairie on uplands, with deciduous forest and woodlands along rivers and creeks. Dominant grasses in the prairie were little bluestem and Indiangrass on most sites, but big bluestem, gramma grass, switchgrass, and other grasses dominated other sites. The small patches of native prairie that persist were able to do so because of their value as cattle forage, and annual hay crops are taken from most of these remnants.
The small protected areas are managed by The Nature Conservancy, much of it under a private land registry program. Frequent fire and plains bison were the dominant factors that maintained the original blackland prairies. Fires were lit by both lightning and native peoples, though lightning would have been the original source of ignition. Wolves and jaguars were formerly present, along with many smaller animals that were poorly documented.
Endemic plants are essentially absent from this ecoregion and may have been so even before conversion of native vegetation to crop agriculture and urban area.
With so little natural habitat remaining or protected, ecological restoration is virtually the only viable conservation option. Priority conservation actions for the next decade are: 1) restore croplands to native grasslands wherever possible; 2) greatly increase federal, state, and local acquisition of conservation lands; and 3) increase awareness of the natural history and conservation needs of this ecoregion among the local people.

Citations
1. Poole, J.M., W.R. Carr, D.M. Price, and J.R. Singhurst. 2007. Rare Plants of Texas. Texas A&M University Press, College Station.
2. Texas Blackland Prairies. https://en.wikipedia.org/wiki/Texas_blackland_prairies
3. Ricketts, T.H. et al. 1999. Terrestrial Ecoregions of North America: A Conservation Assessment. Island Press, Washington, D.C.