Empowering Filipino farmers through organic agriculture
Crop production has been improving the in the Philippines even during the pandemic. However, Filipino farmers still remain poor — many of them earn around P331 (US$7) per day, lower than the minimum wage. In a statement the National Anti-Poverty Commission said that a shift from traditional to organic farming would help alleviate farmers' conditions and improve sustainability in the sector.
An agriculture-focused business based in the National Capital Region is doing just that by training its farmers to grow pesticide-free products, while giving them a voice in dictating the prices of their crops. The Good Food Community (GFC) states that its mission is rooted in providing "organic, ethically-grown fruits and vegetables to customers by fairly sourcing its produce" from six farmer associations in Northern Luzon.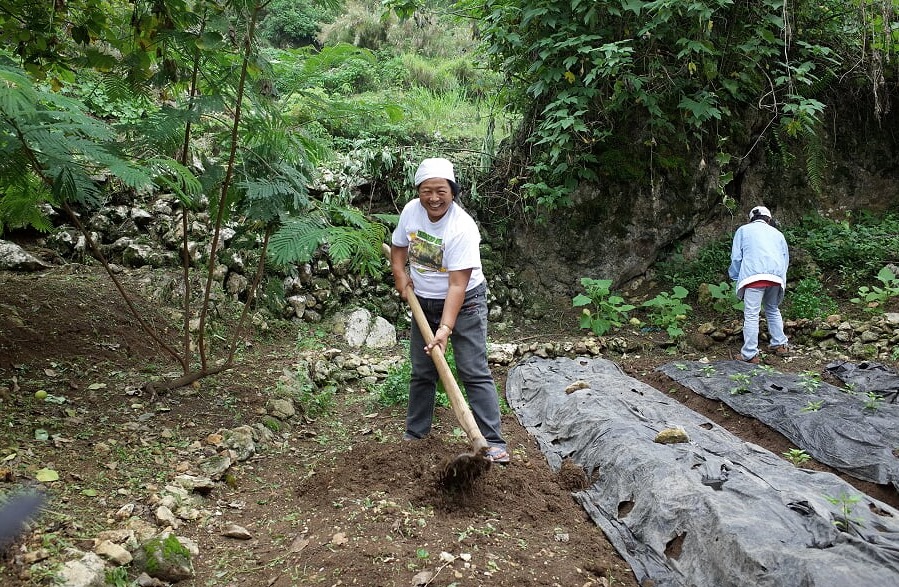 The business is inspired by the concept of Community Shared Agriculture (CSA), which the GFC describes as an "alternative distribution system where production is supported by community members who regularly subscribe to the harvest of a group of farmers."
Customers can choose from a variety of "CSA farmshare subscriptions" on the GFC's website. A small bamboo box with around 8 varieties of vegetables costs P470 or around $10, while a large pack with as much as 12 kinds of produce is P630 or about $13. Subscribers don't know what they will get as the crops would vary per season, but GFC said that this is how community members are "offered a share in what the land provides."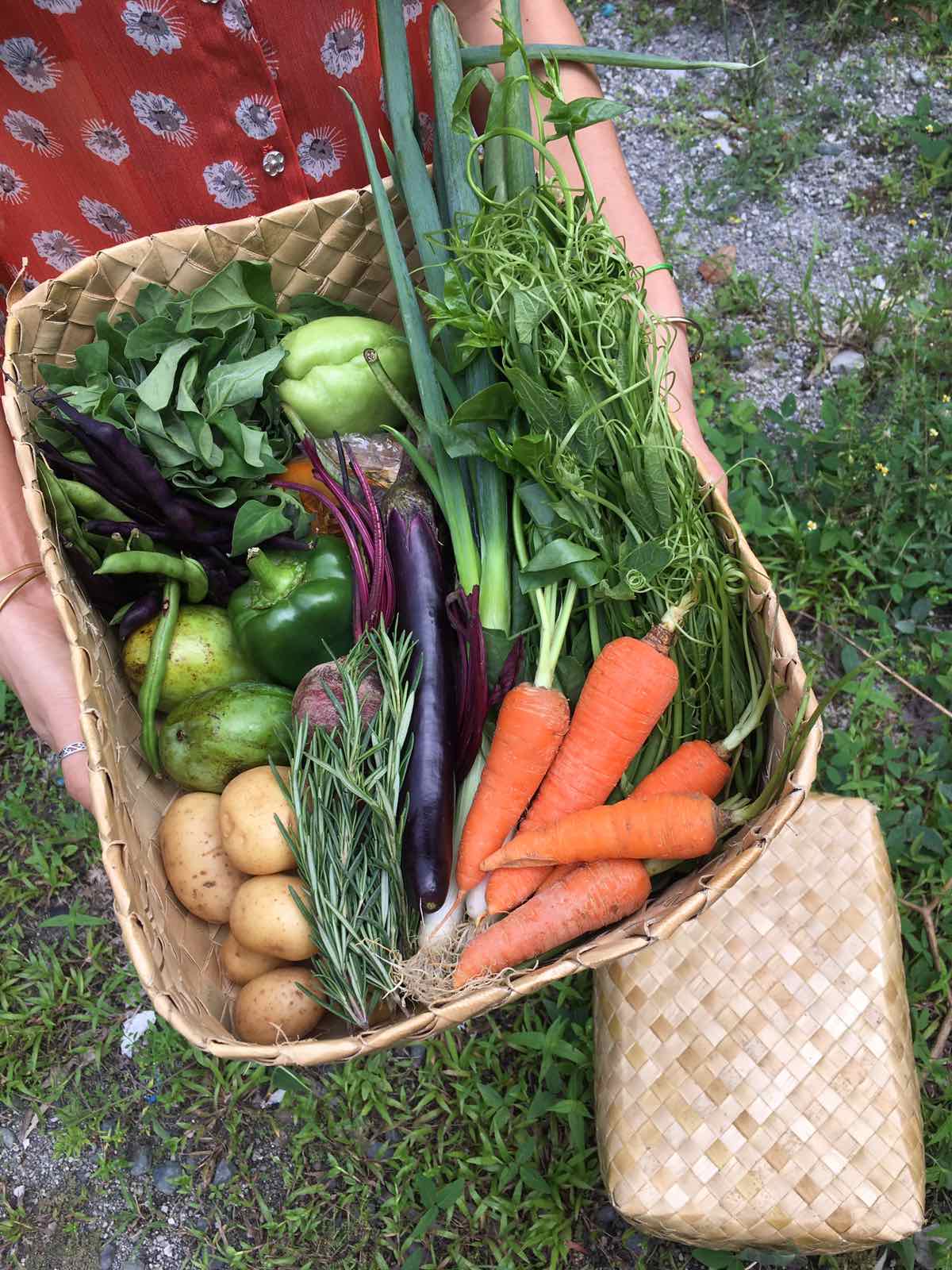 The decade-old initiative has inspired women to take up farming as a full-time career in their communities. One of them is Lhady Yalung, a farmer based in the Capas municipality in Tarlac province, who said that GFC has helped give her family a better life. Yalung, a mother of five, said that she is grateful to the GFC which first held multiple seminars on organic farming in her place.
After attending a seminar, she set out to plant various crops such as eggplants, Chinese cabbages, green beans, and squashes, among others, which she supplied to GFC every week.
For Philippine Institute for Development Studies research fellow Roehlano Briones, the GFC offers a system that is helpful for some farmers who are able to find a niche market. However, Briones, who specialized in agricultural policy, said that organic farming could not fully replace the traditional one which used inorganic fertilizers to grow crops.
"It makes no biological sense. There's not enough manure in the world to catch up with the yield potential coming from chemical fertilizer. I don't see organic agriculture as 100% replacing conventional agriculture...I favor some sides of organic agriculture but I don't favor replacing all agriculture with it," he said.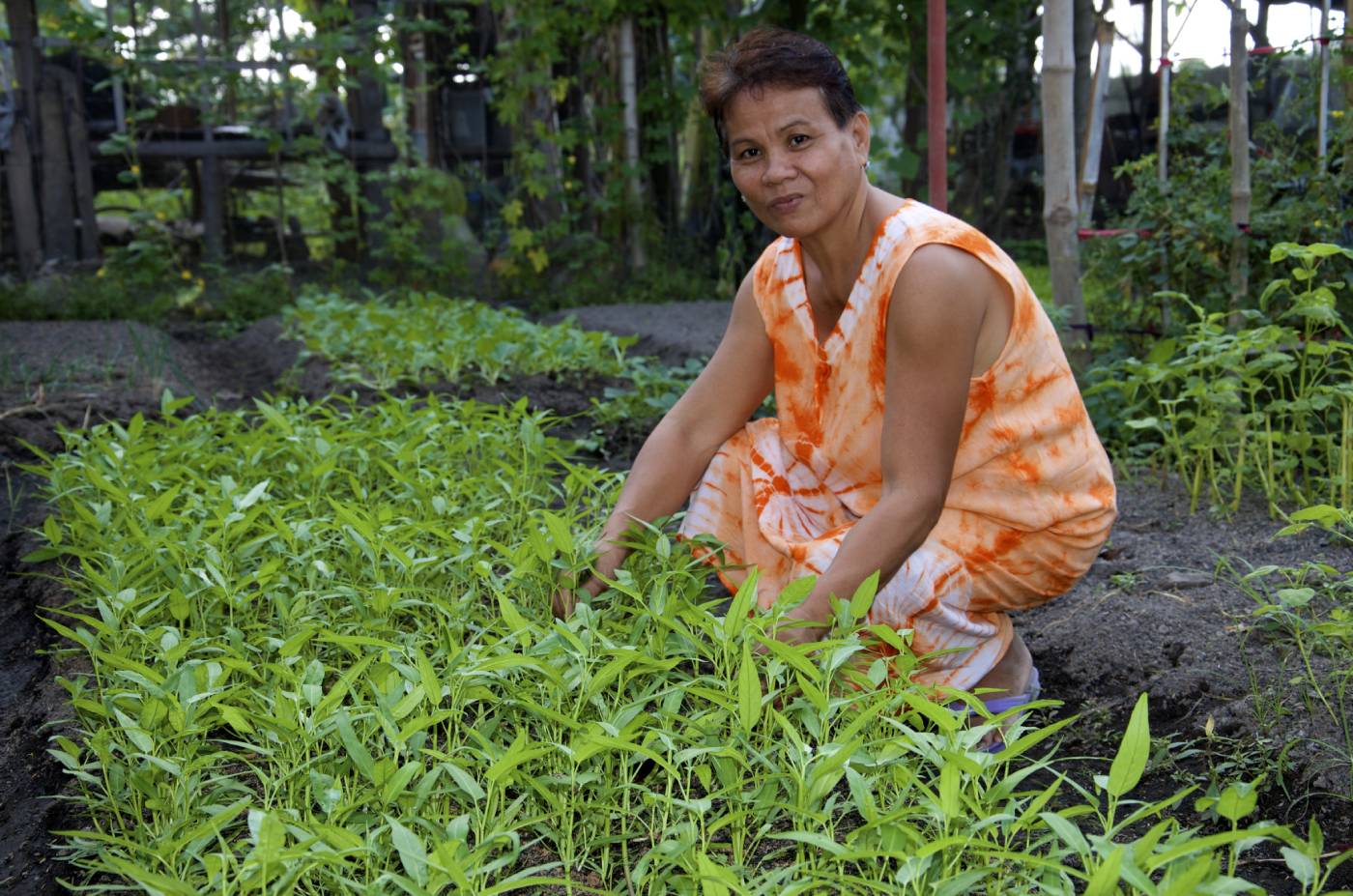 Twenty-nine year old Ceej Tantengco was one of GFC's customers in 2012, and she subscribed to their salad pack, which contained 1 kilogram of lettuce and arugula.
"It was a lot of fun, 1 kg of vegetables is more than you expect and I found myself eating greens two to three times a day and experimenting with different salad recipes and vinaigrettes," she said, adding that the GFC's salad pack made her eat healthier.
The clamor for GFC's produce has reached other parts of the island. David said that they were hoping to expand in South Luzon soon. "There's a lot of people reaching out to us asking us to open a Community Shared Agriculture (hub) in the south so that's something we're exploring," she said.
October 25, 2021