Environmental Hero: Leah Thomas
Each week One Earth is proud to feature an environmental activist and hero from around the globe who is working to create a world where humanity and nature can coexist in harmony.
A self-described "eco-communicator," Leah Thomas is an environmentalist passionate about writing, creativity, and social justice. She is a leader in the current climate movement, advocating for the planet and people, "especially those most often unheard."
Thomas grew up in Saint Louis, Missouri but ventured out to the West Coast for college in Orange County. At the same time, she was enchanted by the beaches and mountains, those she loved back home were facing a social calamity.
The shooting of unarmed Michael Brown by police happened ten minutes from where she grew up. Many friends and family members of Thomas were tear-gassed in protest. She found solace in nature and wished those she loved could also access such healing.
In her studies at the university, Thomas found no one was talking about the intersection of environmental and social injustices. She would bring up Flint, Michigan's water crisis where 57% of the population is Black, or how the majority of those in nutritious food deserts are Black, Indigenous, and People of Color (BIPOC). Yet, she seemed to make no ground.
In 2017, Thomas graduated with a Bachelor's Degree in Environmental Science and Policy with a cluster in Comparative World Religions. Three years later, her fight for both social and environmental reform would reach a tipping point.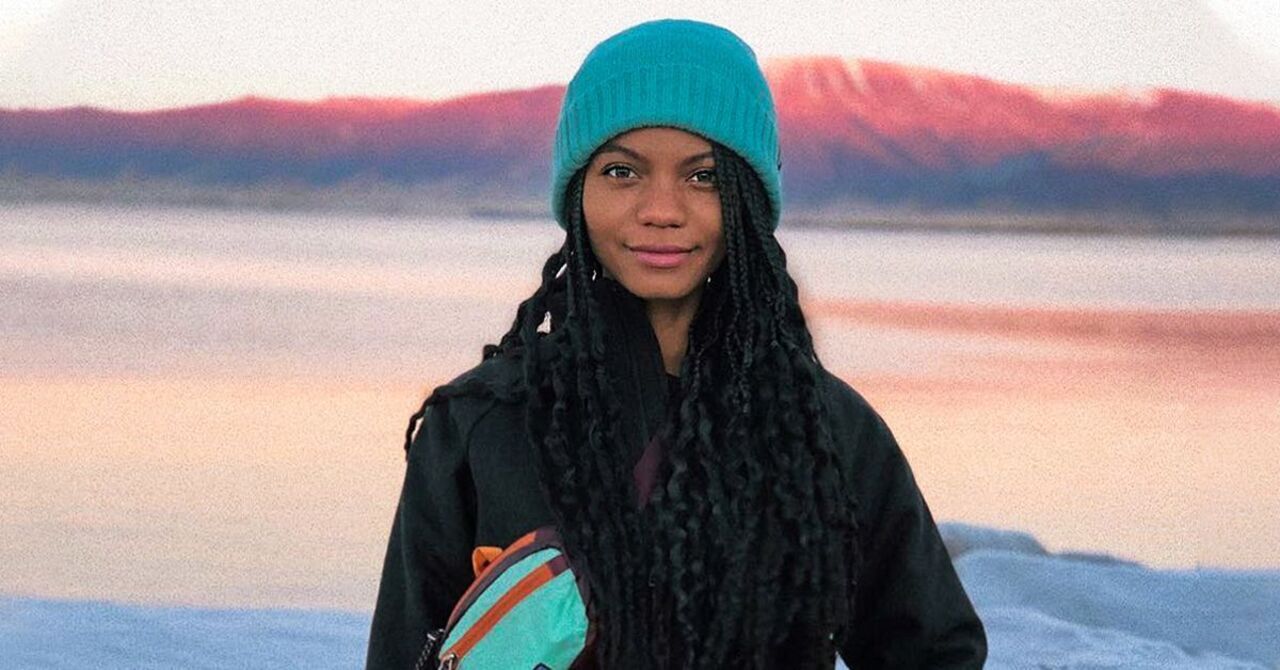 The Covid pandemic highlighted that People of Color live with 66% more air pollution in the US, as more of these communities were affected by the virus due to poor air quality and circulation. At the same time, the death of unarmed George Floyd by police sparked protests across the country.
Using Instagram as her platform for change, Thomas posted, "Environmentalist for Black Lives Matter." In the post, she proclaimed that "Social justice cannot wait. It is not an optional "add-on" to environmentalism." It went viral.
From that moment on, Intersectional Environmentalism was born. The organization is a resource and media hub that advocates for environmental justice and inclusivity within environmental education and operations. As a movement, it is "an inclusive version of environmentalism that advocates for both the protection of people and the planet."
Thomas is the author of the 2022 book, The Intersectional Environmentalist. It is a guide and call to action for those longing for empowerment and better treatment of all in society and nature.
She is also the founder of eco-lifestyle blog and her articles on social and environmental reform have appeared in Vogue, Elle, The Good Trade, Harper's Bazaar, and numerous podcasts.
Leah Thomas is a member of the Daughters For Earth Advisory Circle, a new campaign to mobilize women worldwide to support and fund women-led efforts to protect and restore the Earth. She advocates for everyone to join in the fight against climate change.
Join the Daughters for Earth Campaign
December 1, 2023