Nature Loss as a Main Challenge and Opportunity to Achieve Sustainability and Wellbeing | Webit Global Impact Week
Wednesday, December 16th, 2021
In this panel, Executive Director and Co-founder Justin Winters is in conversation with Andreas Beckmann, Regional CEO at WWF Central and Eastern Europe, and Enric Sala, Explorer-in-Residence at National Geographic Society. Angela Antetomaso, Correspondent at Forbes, is moderating this panel which focused on how we can achieve sustainability in the coming years.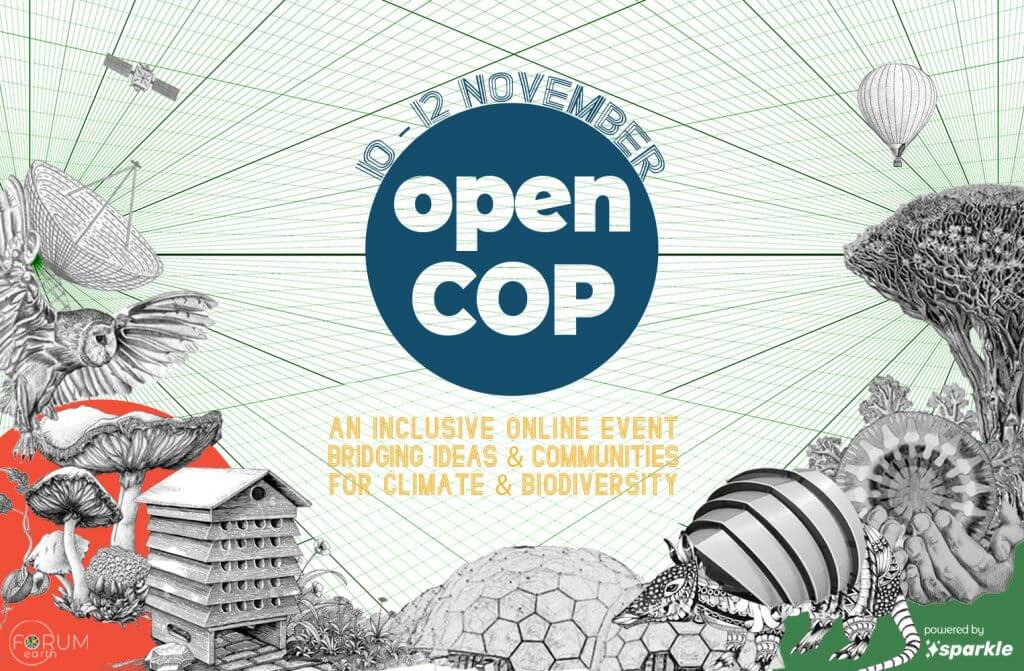 OpenCOP | Forum for Earth
Wednesday, November 10th, 2021
This inclusive online event is a unique co-created virtual conference - assembling activists, organizations & communities during the final days of COP26. In this session, join our Deputy Director Karl Burkart for his discussion about art, biodiversity, and blockchain.
Champions of Solutions | SHE Changes Climate
Tuesday, November 9th, 2021 at 11:30-12:15 pm
This panel, curated by SHE Changes Climate for Gender Day (9th November), highlighted why women are crucial in climate leadership. In this session, join our Executive Director Justin Winters for the Finance Sisters panel, where she discussed how to create a finance industry fit for the future.
WATCH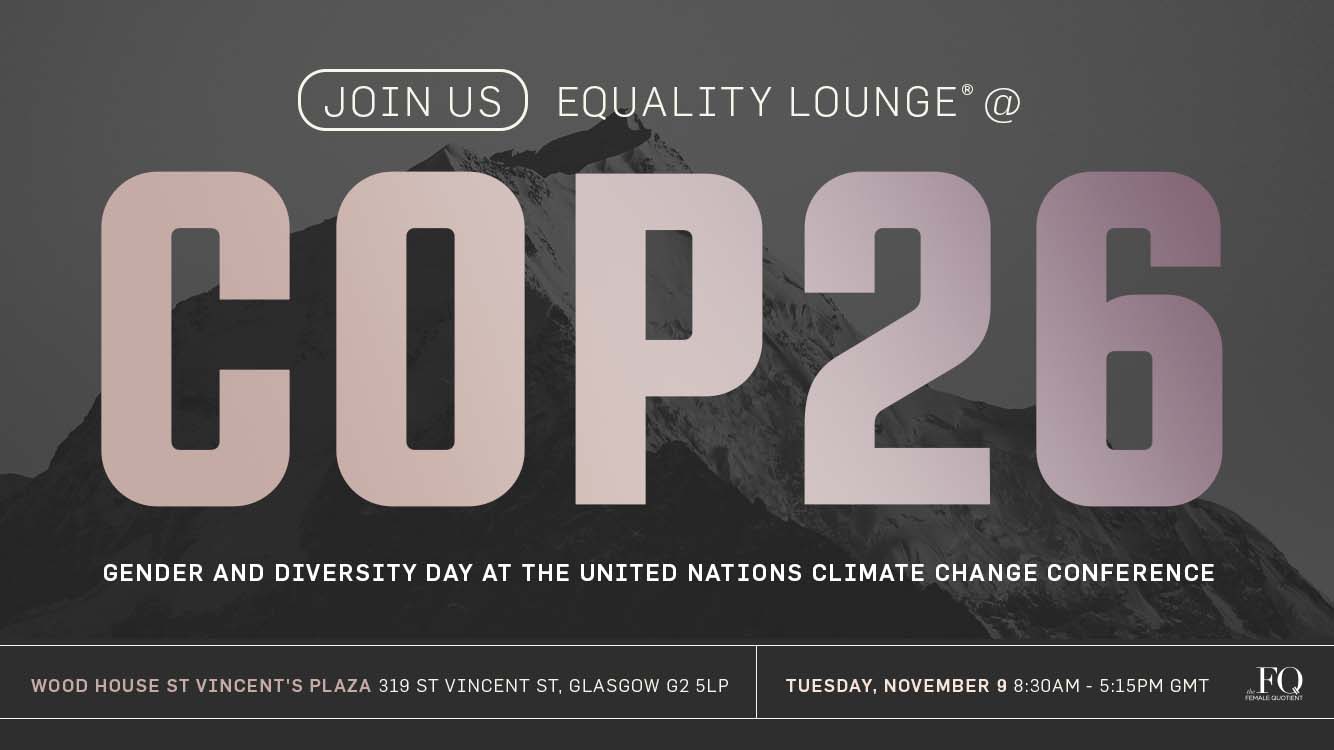 Time to flip the script: putting 'XX' in the director's seat | COPXX
Tuesday, November 9th, 2021, at 1:45-2:30 pm
X is the symbol for the female chromosome (and is not exclusive to just women), yet nearly all the major decisions when it comes down to the Climate Crisis are being made from the chromosome, the masculine strand, and specifically men. What if decisions were made from a feminine perspective, how would major decisions be evaluated before becoming conclusive, and what would the difference in outcome be of these decisions?
WATCH
Placing Indigenous Leadership and Guardianship Front and Center
Sunday, November 7th, 2021
Grounded, El Gran Consejo del Aguila y el Condor, McDonough Innovation, and Hub Culture, in partnership with Minga Indígena, Vivobarefoot, One Earth, and Alliance of Mother Nature's Guardians, joined together for a walk of solidarity spearheaded by Minga Indigena Indigenous elders and leaders to deliver Mother Earth's message to humanity at COP26 with a live stream following the event.
WATCH



Human Insights | Innovation as a Tool for Growth and "Degrowth"
Friday, November 5th, 2021
In this podcast, One Earth's Deputy Director Karl Burkart shares decades of experience in the messaging around the climate crisis and the need to embrace a more positive view to counter "doomism". With world leaders meeting in Glasgow to discuss policies at COP26, this is very timely.
LISTEN


Solving the twin crises of climate change and biodiversity loss with science, technology, and community led-action | Web Summit
Thursday, November 4th, 2021
We are facing an unprecedented biodiversity crisis globally. What weapons do we have at our disposal to enact real change? In this session, One Earth's Executive Director Justin Winters discussed how we can stop this mass extinction event.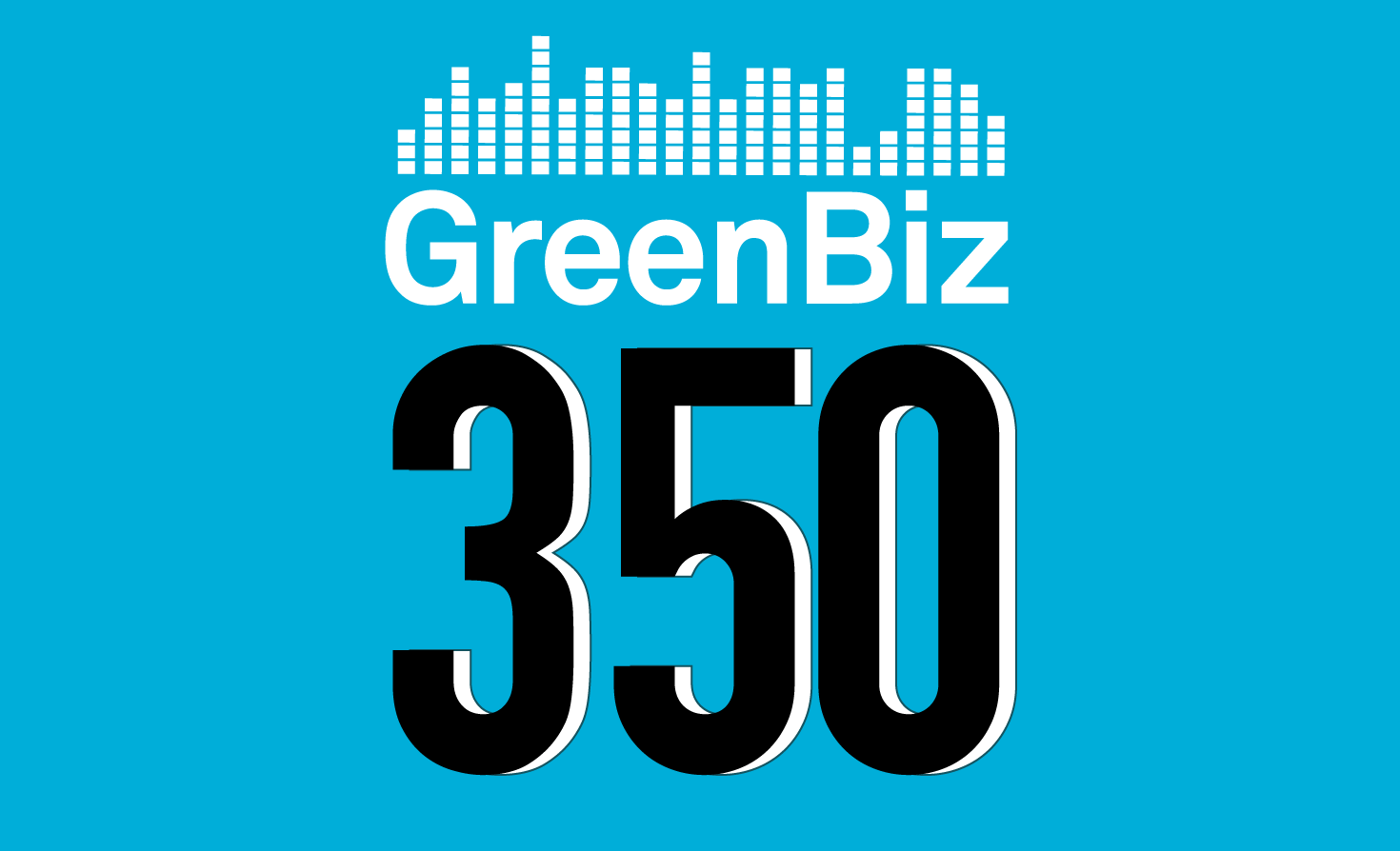 The Economics of Climate Tech | GreenBiz 350
Friday, October 29th, 2021
In this session, One Earth's Executive Director Justin Winters explains why it's important to support local "solutionists" and women with answers for the climate emergency.
LISTEN
How We'll Solve the Climate Emergency | VERGE Conference
Monday, October 25th, 2021
A new generation of tools and funding models is powering breakthrough solutions, bringing together science, policy, and innovative partnerships. Along the way, they can help us direct both hearts and minds to meet the moment. All of this comes together in such initiatives as the Global Safety Net, One Earth, and the Climate Emergency Fund. One Earth's Executive Director Justin Winters presented.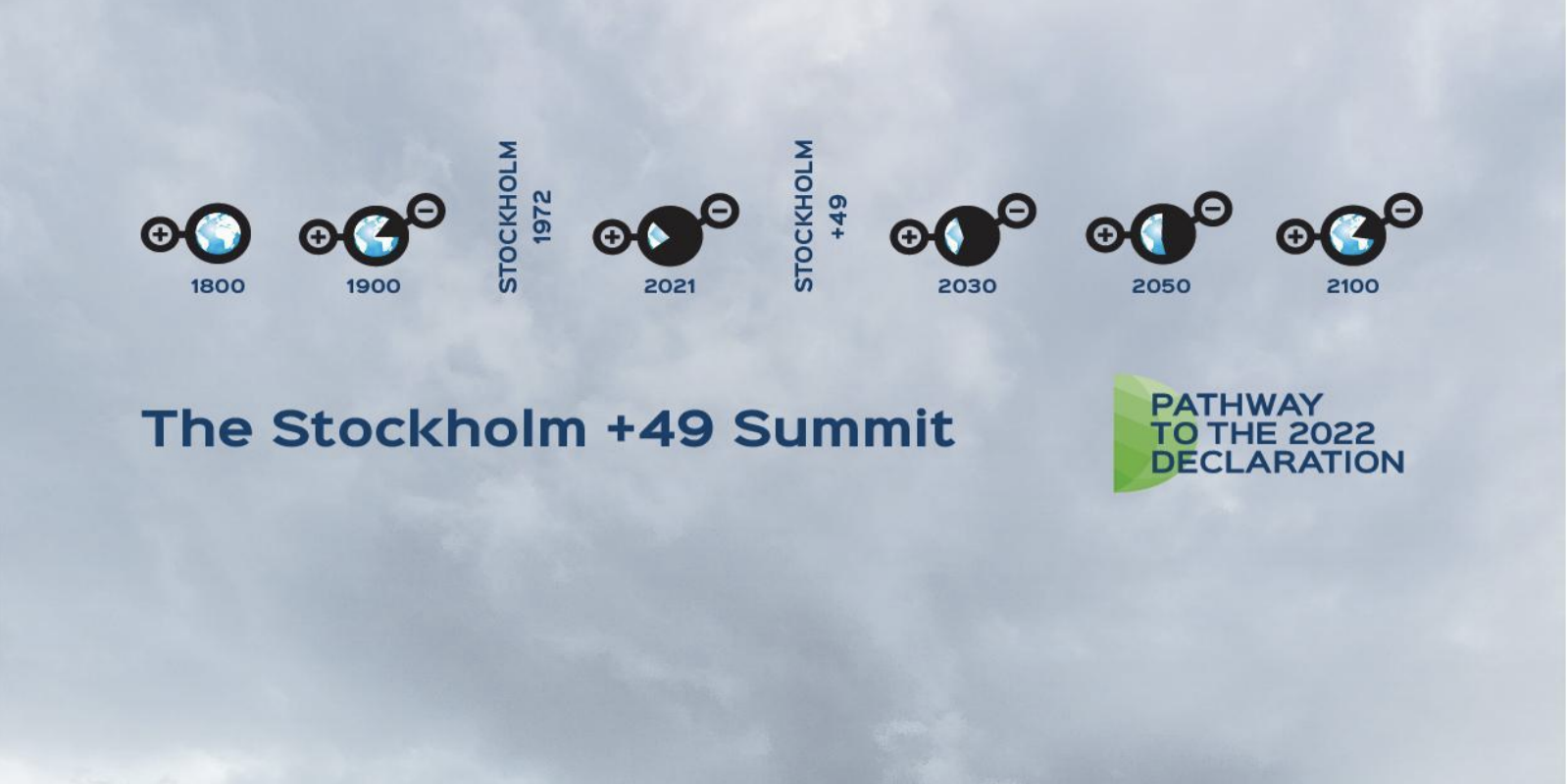 Human Rights & Environmental Law | The Stockholm +49 Summit
Thursday, October 21st, 2021
One Earth's Deputy Director, Karl Burkart will took part in a discussion on how the Stockholm+49 Civil Society Declaration could contribute to a fruitful Declaration and future process after Stockholm+50. His panel focused on human rights as a missing tool to enforce international environmental law.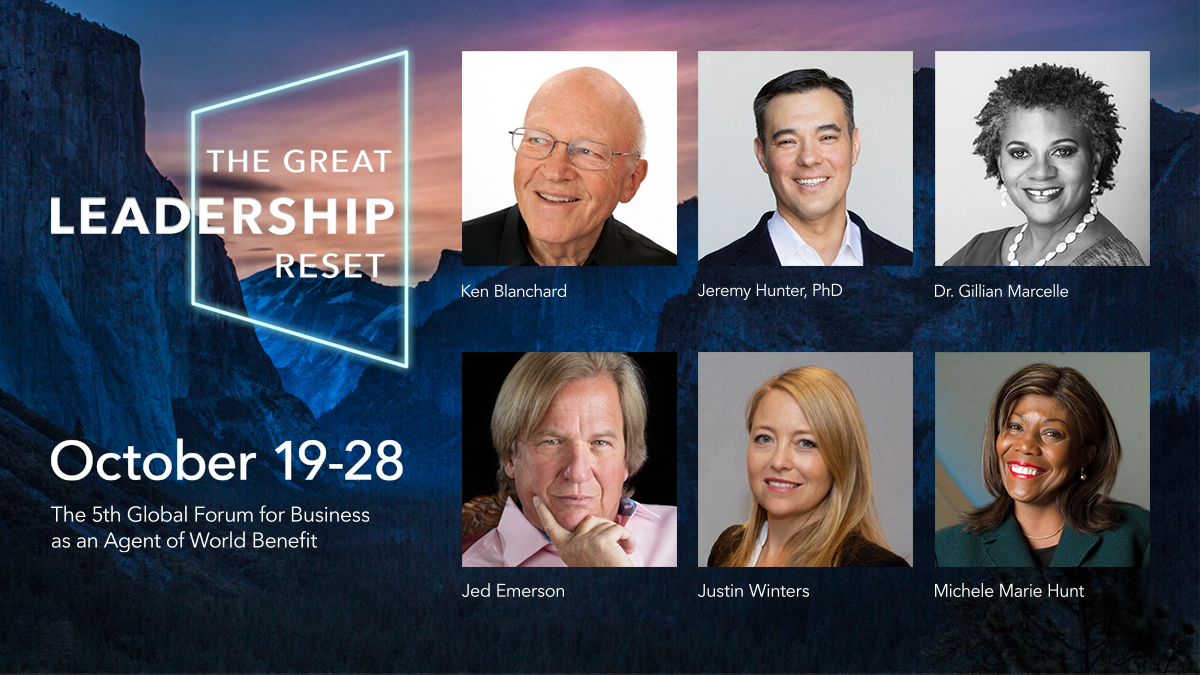 The Great Leadership Reset
Tuesday, October 19th, 2021
This groundbreaking virtual summit will explore how business leaders around the world are coming together to create a better future for all. One Earth's Executive Director Justin Winters presented on how Together We Can Solve the Climate Crisis.
World Biodiversity Summit | Actionable Leadership for Nature
October 14th, 2021
Taking place digitally during the first negotiations of COP15 on October 14th, World Biodiversity Summit Part II will highlight the need for public and private sector collaboration and identify opportunities to accelerate investment and innovation in biodiversity restoration and nature-based solutions. One Earth's Deputy Director Karl Burkart presented at this summit.
Nature for Life Hub | United Nations Development Programme
October 4th -6th, 2021
This unique three-day virtual event explores some of the practical solutions and ambitious actions that are paving a path toward a nature-positive future. To kick off the first session One Earth's Deputy Director Karl Burkart presented the Global Safety Net, a science-based plan to protect biodiversity and solve the climate crisis.


Seeing Things Whole | Salazar Center Symposium
Thursday, September 28th, 2021
On the first day of the symposium, One Earth's Deputy Director, Karl Burkart, presented how geospatial data can help us build an ecological 'safety net' for North America.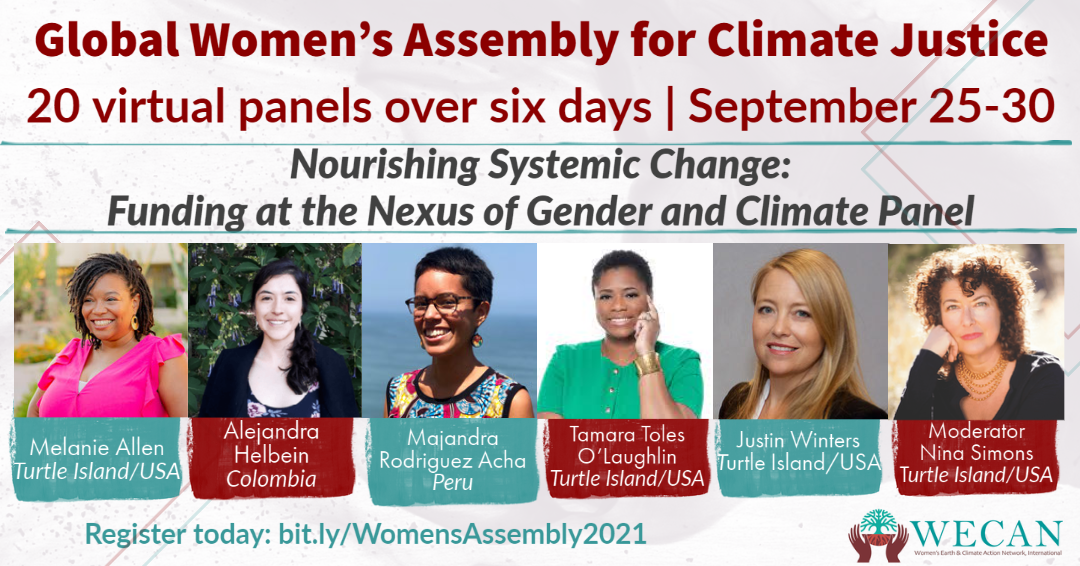 Nourishing Systemic Change | Global Women's Assembly
September 25th - 30th, 2021
During the Women's Assembly for Climate Justice, grassroots, Indigenous, Black, Brown, and frontline women leaders, global advocates, and policy-makers will join together to present the diverse array of visions, projects, policy frameworks, and strategies with which they are working to shape a healthy and equitable world. One Earth's Executive Director Justin Winters took part in a panel focusing on funding at the nexus of gender and climate.
WATCH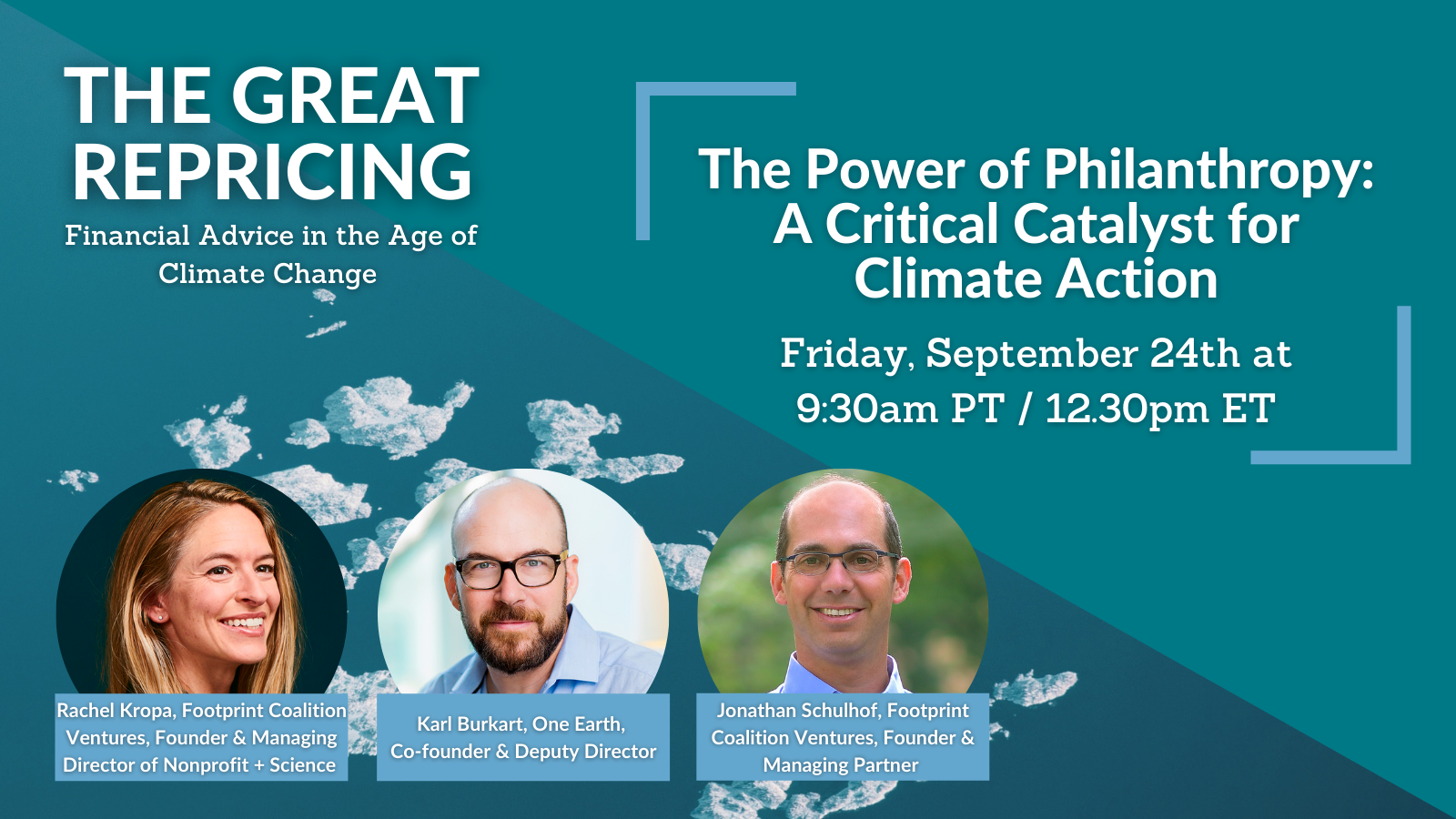 The Power of Philanthropy | The Great Repricing
Friday, September 24th, 2021 at 12:30 am ET
On the final day of The Great Repricing four-day virtual event, One Earth's Karl Burkart took part in a panel discussing the power of philanthropy and how it can be a critical catalyst for climate action.
WATCH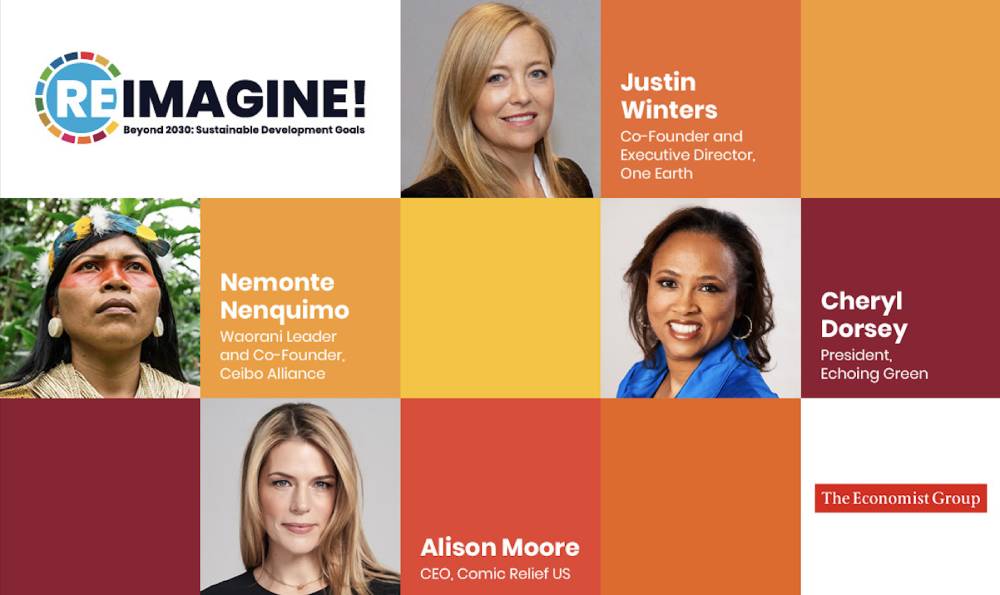 Equality Forward | Reimagine Global Summit
Friday, September 24th, 2021 at 10:00 am ET
Every business can and should add social value to society and the environment. One Earth's Executive Director Justin Winters and One Earth Advisor Nemonte Nenquimo join the sustainability hour to explore how we can achieve social value in the current pandemic world.
WATCH
Why Delaying Permafrost Thaw is Critical to Our Survival | Grounded
Tuesday, September 21, 2021, at 1:00 pm ET
Watch One Earth's Deputy Director Karl Burkart as he takes part in a discussion featuring Arctic researchers, climate solutionists, and those who have dedicated their lives to addressing the climate crisis as a means of our survival.
To Plant or Not to Plant | Climate Week NYC
Friday, September 17th, 2021 at 11:00 am ET
In the lead-up to Climate Week One Earth's Executive Director Justin Winters will take part in a session that dives into the deep nuances of tree planting as a climate solution. The discussion overs how to best conserve, protect, and plant trees in the most effective, successful, and beneficial way.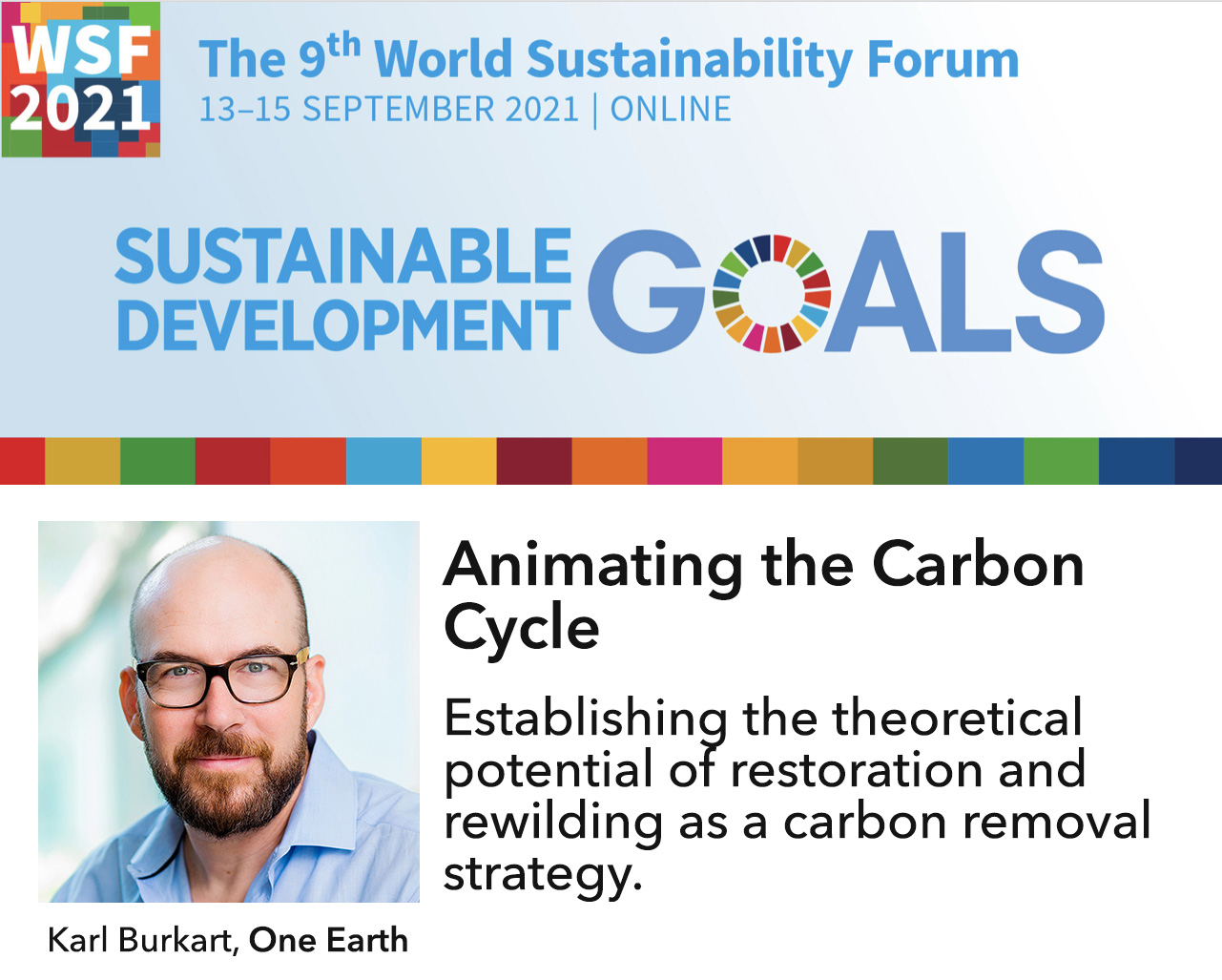 Animating the Global Carbon Cycle | World Sustainability Forum
Tuesday, September 14th, 2021
The King Abdullah University of Science and Technology (KAUST) is hosting a session stream on Circular Carbon Economy at the World Sustainability Forum. One Earth's Deputy Director Karl Burkart spoke at the first session, presenting the potential of restoration and rewilding as a carbon removal strategy.
ADDITIONAL INFORMATION

It's One Earth, Earth's Call & The Solutions Project, All Thanks to Climate Champ Justin Winters!
Thursday, September 9th, 2021
LISTEN

Animating the Carbon Cycle | Global Rewilding Initiative
Thursday, June 3rd, 2021
In celebration of the Launch of the UN Decade of Ecosystem Restoration, the Global Rewilding Alliance is proud to present a conversation between globally renowned experts on the relationship between nature and climate, and the promise of rewilding as a method of solving the climate emergency. One Earth's Deputy Director Karl Burkart speaks on global restoration targets for mitigating the climate crisis.
Amazon Climate Forum | Amazon Climate Platform
Thursday, April 15, 2021
The administration of President Joe Biden and Vice President Kamala Harris has the opportunity to fulfill its climate action commitments and Amazon Rainforest protection pledge by taking these 16 priority actions within the first 100 days in office. These actions have been distilled by Amazon leaders and experts including Indigenous peoples and organizations, a broad range of NGOs, scientists, artists, and influencers as effective ways to meet the needs of the urgent situation in the Amazon Rainforest. One Earth's Deputy Director Karl Burkart speaks on the Global Safety Net.


The Planetary Press | Common Home Conversations | Beyond UN75
October 21, 2020
The Planetary Podcast talks to leading global experts on how the proposal of recognizing the existence of an intangible global common without borders can change our relationship with our planet. Our Deputy Director and Co-Founder Karl Burkart discusses the Global Deal for Nature and why it's each of the world's 846 terrestrial ecoregions needs its own conservation plan shared by countries whose boundaries overlap its geopolitical extent.
Three Pillars of Action to Solve the Climate Crisis
Monday, December 14th, 2020
Mrs. Green's World is a global education platform that produces tangible solutions to inspire action. It strives to raise awareness about climate reality, sustainability, innovation, and mindful living through our training, podcasts, media, public speaking, and events. One Earth's Executive Director Justin Winters speaks on One Earth's three pillars of action to solve the climate crisis.
LEARN MORE
Achieving the Paris Climate Goals | F20
Monday, December 7th, 2020
This virtual discussion co-hosted by F20 – a global network of foundations and philanthropic organizations calling for joint, transnational action towards sustainable development – and One Earth to answer the question, How Can the Paris Climate Goals be Achieved in the COVID-19 era? The featured speakers discuss how we must prioritize a coordinated global response that helps solve the climate crisis and makes our societies more resilient and less destructive.
Integrating Climate Action and Biodiversity Conservation into a Blueprint for a Livable Planet | Bioneers
Saturday, December 5th, 2020
Bioneers is an innovative nonprofit organization that highlights breakthrough solutions for restoring people and planet. In this session, we learn how we can protect and restore 50% of global landscapes while staying below 1.5°C temperature rise in the next few decades. One Earth's Justin Winters and Karl Burkart present the newly launched Global Safety Net provides a roadmap: a bioregional approach combining world-class science, a clear focus on Indigenous rights and stewardship, support for grassroots action, and a vision for transformative philanthropy.
We Can Solve the Climate Crisis | Web Summit 2020
Friday, December 4th, 2020
One Earth Co-Founder and Executive Director Justin Winters delivers an inspiring keynote at Web Summit 2020 – the largest global technology conference in the world. This was the first year that this conference was taken online due to the pandemic.
Philanthro-activism and the Climate Crisis | Climate Week NYC 2020
Thursday, September 24th, 2020
Hear from visionary philanthropists and frontline leaders working around the world as catalysts to solve the climate crisis through 3 pillars of action—shifting to 100% renewable energy, protecting nature, and transitioning to regenerative agricultural systems—with the goal of staying below 1.5°C in global average temperature rise. One Earth's Executive Director Justin Winters moderated a panel with female leaders who are calling for the philanthropic community to support the groups leading the charge in community-led efforts around the world.

There's no Plan(et) B: Mobilizing Youth for Climate Action | The Female Quotient
Tuesday, September 22nd, 2020
Today's youth are the first generation to come of age during rapid climate change, and they have the most at stake in how society responds to it. We know that climate change will bring economic and environmental challenges as well as opportunities. Climate education is a necessary foundation for them to understand and help tackle the climate crisis. One Earth's Executive Director Justin Winters talks about how to effectively build a solid foundation for a low carbon and sustainable economy.
Our Climate Crisis Isn't Postponed: It is still here and now | Porter Novelli
Wednesday, May 13, 2020
COVID-19 is postponing some of the world's top climate conventions, including COP26 – one of the most important and pivotal events in the fight against the climate crisis. It is understandable that many brands, organizations and leading advocates have gone quiet on their public campaigns due to sensitivities regarding how they should communicate today. But, we need to remember that there's still a climate emergency – and despite lower pollution rates being reported – it is still here and now. Check out, alongside leaders in climate philanthropy and activism, our conversation on how we, as a community, must ensure we remain on track.