How briquettes are creating sustainable energy in Uganda
Despite its dangers to human health and the environment, charcoal is the leading fuel source in Uganda. More than 90% of the population depends on firewood for domestic and commercial energy. But locals are trying to change this.
Isaac Nydamuhaki, an entrepreneur in the Wakiso District, wants to curb the country's dependence on wood for energy, which is one of the leading causes of deforestation in the region. He and his team created an alternative to firewood called briquettes, made from waste.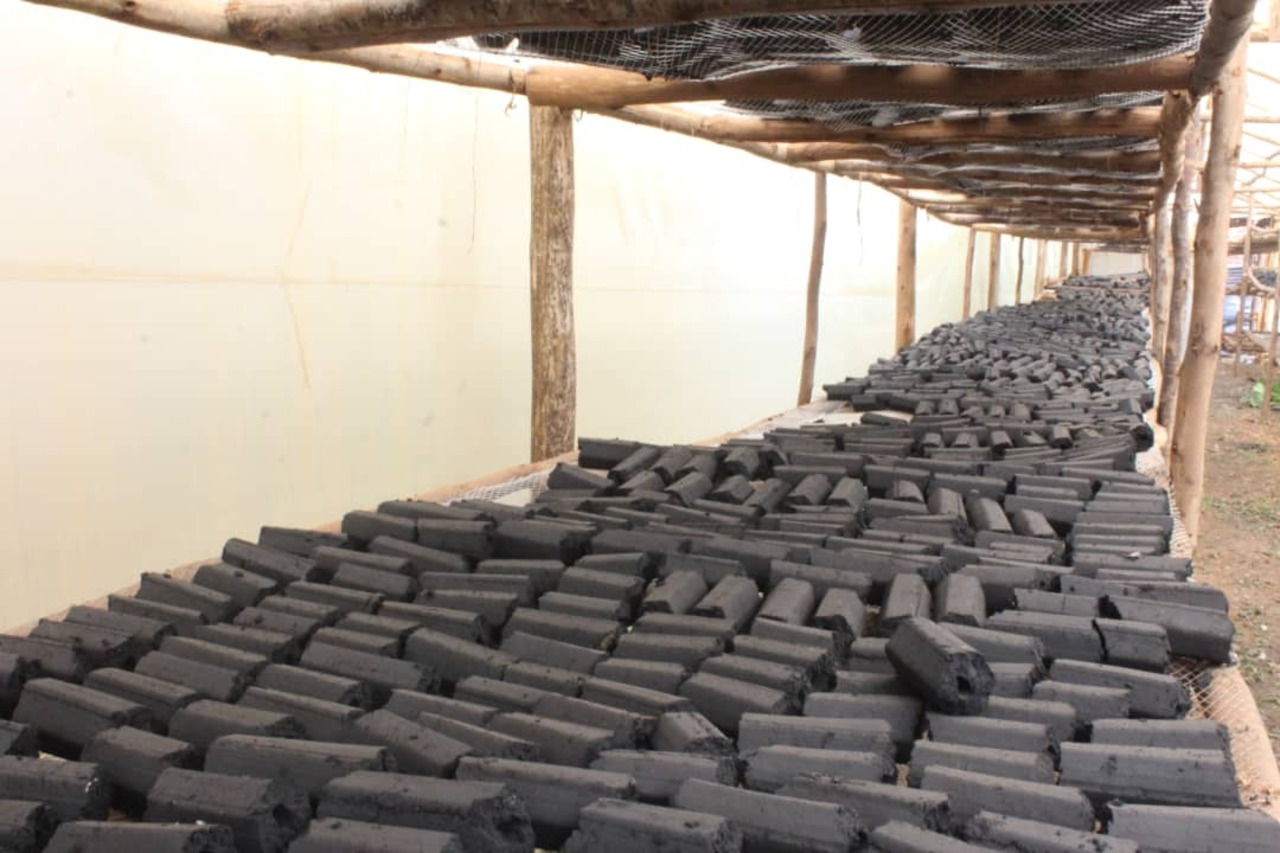 His enterprise, Ebapreneur Solutions Uganda, came up with the idea to turn recycled agricultural and biomass waste into fuel. Briquettes can be used anywhere from heating homes to cooking. The idea is for the briquettes to be more sustainable, affordable, and healthier to consume.
"We have effectively penetrated the market, and our products are being appreciated by the customers," says Nydamuhaki. He notes that they provide more value for their money compared to charcoal and contribute to protecting the country's forests by reducing firewood consumption.
Uganda's forests have undergone significant clearing in the last two decades. From 2001 to 2020, the country lost around 9,180 square kilometers of forests, according to satellite data from the online platform Global Forest Watch. This is an area similar to the whole island of Jamaica.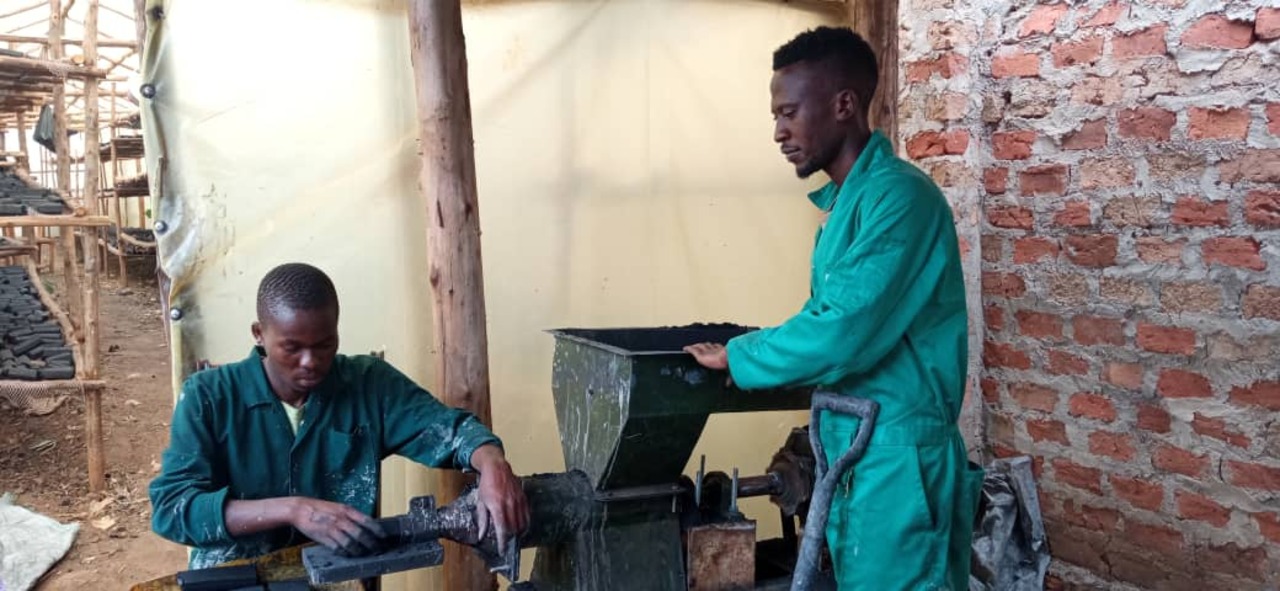 But not all tree species are targeted in the same way. Native trees in northern Uganda are highly sought after for their high-quality charcoal. This degrades the local ecosystems and leaves some species at risk of extinction.
Uganda is not only a significant consumer of charcoal for cooking fuel but also an exporter to neighboring countries, according to a 2021 report by the Global Initiative Against Transnational Organized Crime (GIATOC).
To address this, people in Wakiso District have started to adopt Nydamuhaki's solution on the production and consumption fronts. "We have now created an active network of briquette users, salespersons, and biomass waste suppliers in Kampala and other surrounding areas," he says.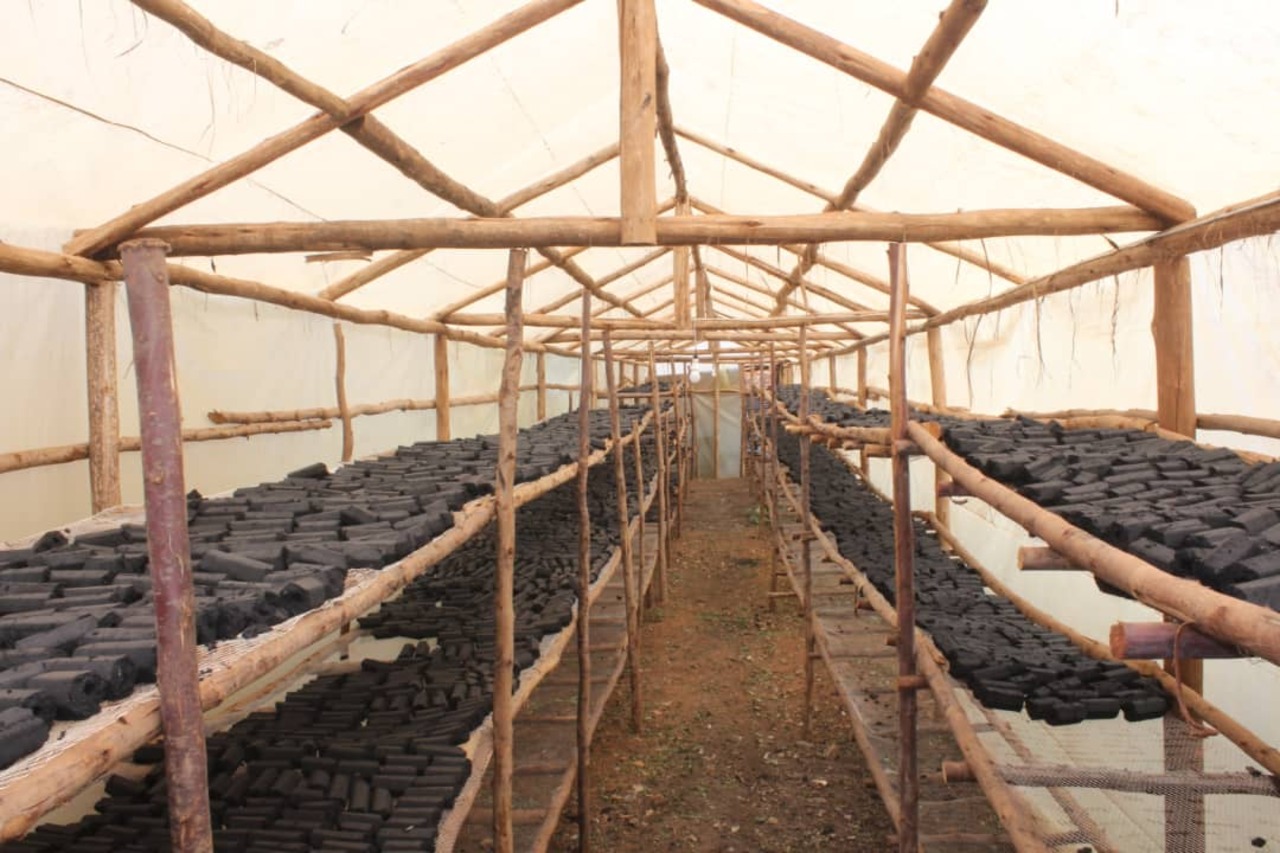 Ndyabahaki informs that through training and capacity building, several women and youth from universities, refugee camps, and urban unemployment centers have been equipped with the necessary skills to produce briquettes. "This has now become an employment opportunity for many people in the villages," he adds.
Although he feels the initiative has received a positive response, the production capacity remains low, limiting its potential to address demand in big markets. "We also have very limited funds. If we had enough, we would ably invest more in production and further development through research," the entrepreneur says.
Regardless of the financial setbacks, Ndyabahaki envisions a future where the world will transition to sustainable energy, with no tree cutting in the name of firewood harvesting. In line with this, part of Ebapreneur Solutions Uganda's goal is to eventually build a more extensive facility that can increase the production of briquettes.
November 13, 2023