Making good stuff from bad air: an Indian team makes the world's first tiles from air pollution particles
In an effort to clean up the air, many industries use air pollution capture technologies. But what happens to polluted air after it is captured? Where does it go? What process is in place to ensure it does not leak back to the environment?
A Mumbai-based team of architects and engineers has found an interesting use for captured air pollution - they manufacture the soot, dirt, and particulate matter captured from dirty air into usable products.
Innovation firm Carbon Craft Design claims to have engineered the world's first tile, Carbon Tile, made by upcycling air pollution. The company's project manager, Giriprashad K, explains, "By using the carbon available all around us in the form of pollution, our main aim is to prevent the particulate matter from entering our lungs and natural ecosystems."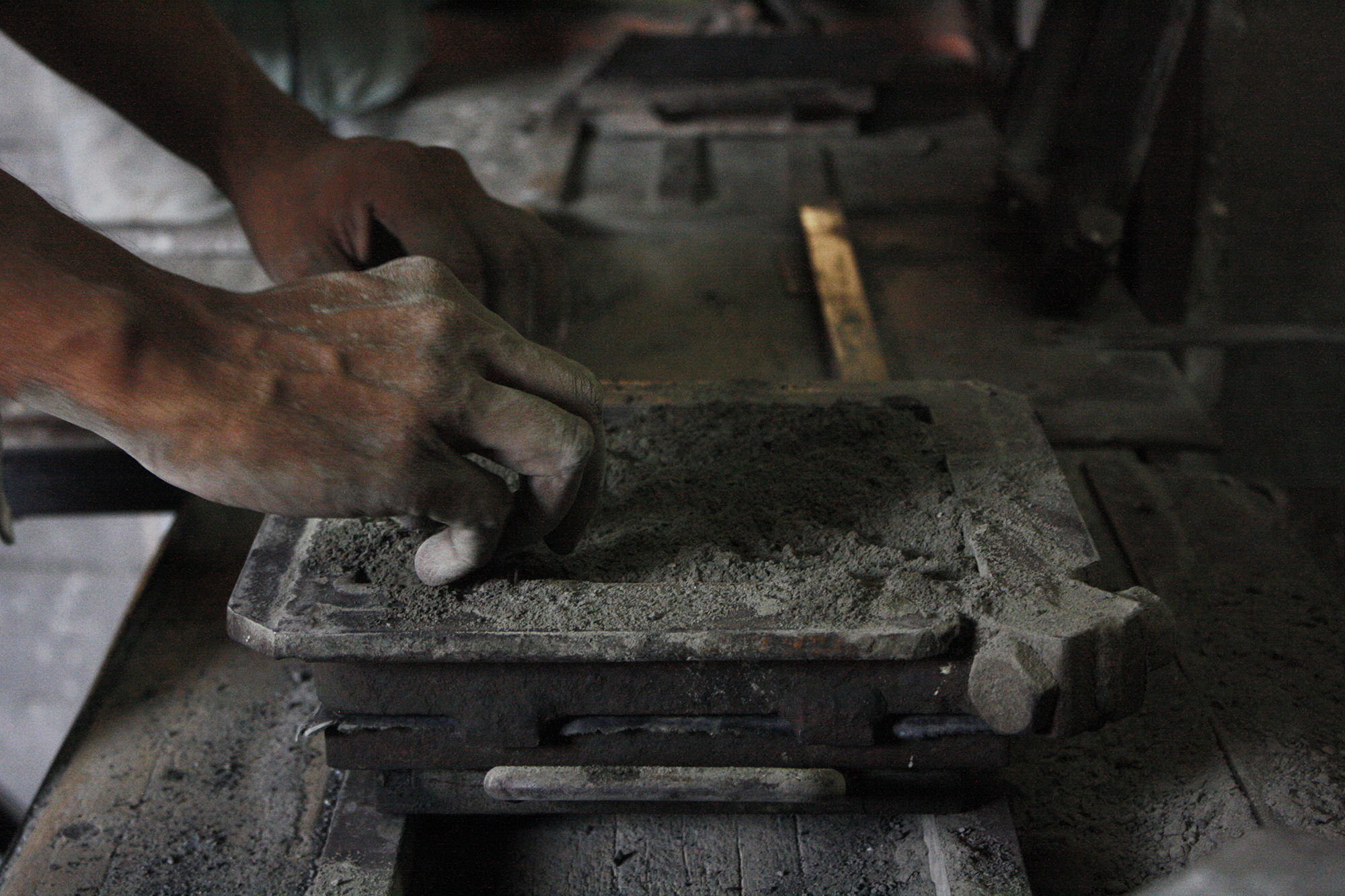 Tejas Sidnal, founder, wanted to apply what he learned from the Architectural Association School of Architecture in London, where he finished his masters, to address a "global problem through local solutions." He set his gaze on developing solutions to the air pollution crisis through architectural and design interventions.
Arriving here took years of failed experiments and attempts to create products such as bricks and facades. The initial ideas were ultimately dropped due to design or feasibility issues. Once the tile was identified as the next target, it took roughly five months for the team to arrive at its recipe - a mixture of soot, marble chips, marble powder, cement and proprietary binders that would hold everything together.
According to the latest 2019 World Air Quality Report by IQAir, 14 of the world's top 20 most polluted cities are from India.
The particulate matter present in the air due to pollution from industries, transport, and other sources is a major health hazard and aggravates climate change. A component of particulate matter called black carbon is released during the incomplete combustion of fossil fuels and biomass. It is considered to be the second-largest contributor to climate change after carbon dioxide and can cause severe health impacts and damage ecosystems too.
To feed its supply chain with the "raw material", Carbon Craft Design collaborated with Air-Ink, a company that captures air pollution through its patented devices from sources such as vehicle exhaust, factory chimneys and diesel generators.
According to Air-Ink's website, the captured pollution that can contain toxic impurities such as heavy metals and volatile organic compounds is purified by proprietary chemical processes. "Finally, the recovered soot is taken through a grinding process to bring to a consistent particle size, as good as an ink pigment," it adds.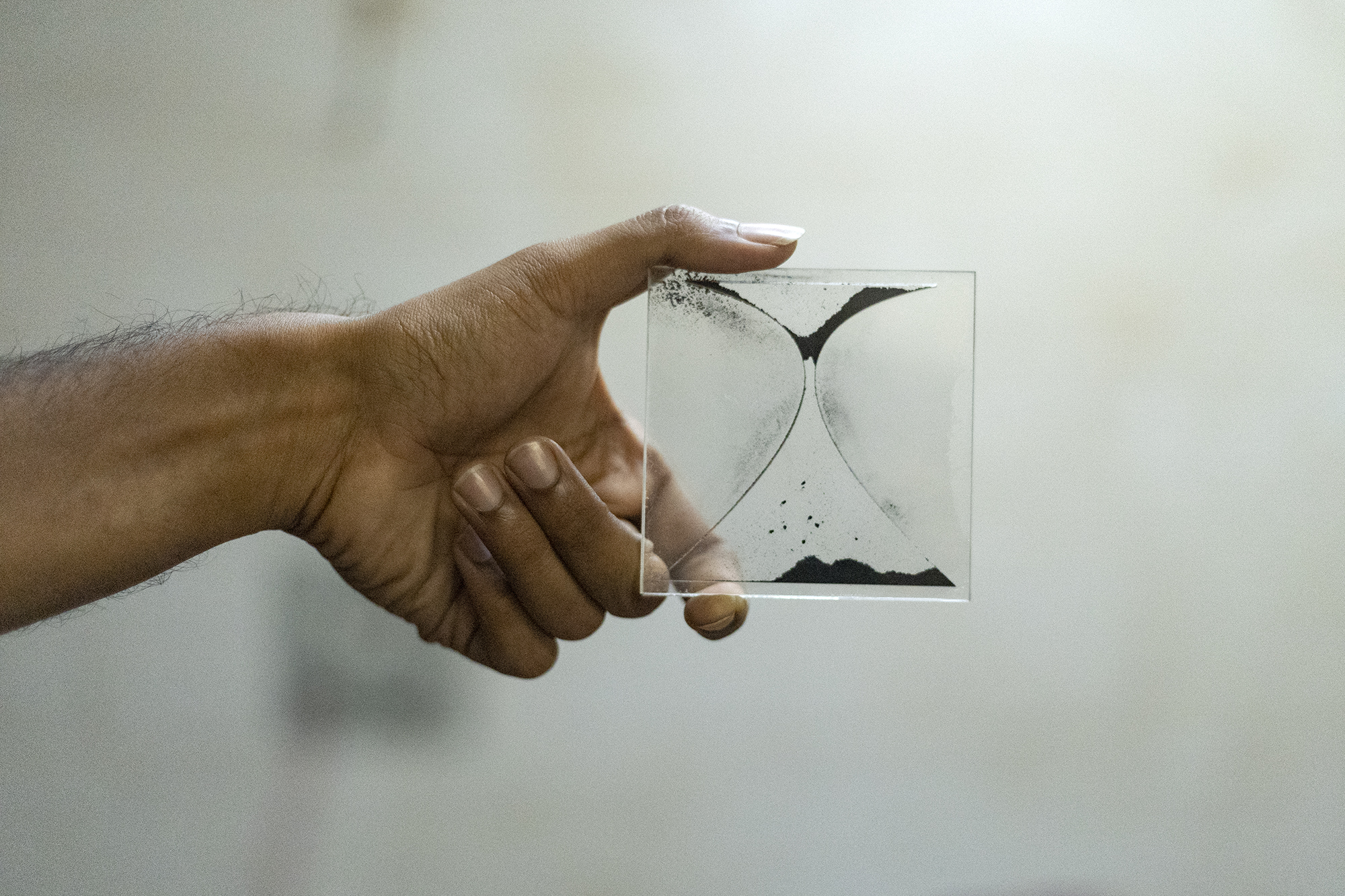 "We utilized the color of pollution to our aesthetic advantage and created tiles only in shades of black. But since the pollution source varies each time, the shade of black could also vary," said lead designer Kishor Avhad. The team derived ratios and proportions of mixtures to achieve a palette with six standard shades of black.
In general, the black pigment in paints and inks is derived from carbon black obtained by burning fossil fuels in a controlled environment.
Carbon Craft Design aims to utilize one tonne of black carbon particles removed from the atmosphere in 2020.
The team also employs local artisans from other parts of India to use a traditional handcrafted technique to make cement tiles instead of the conventional vitrified tiles that involve large energy consumption during manufacturing and polishing.
Carbon Tile is currently priced at par with the cement tiles in the Indian market. Sidnal says that the challenge now is to scale the production further and attract more architects and businesses to use their product. Since the production time is slower for a handcrafted process, the team is also finding ways to reduce lead time. With a few clients on board and some in the pipeline, their next step includes approaching corporates to provide carbon offsetting solutions.
But is a tile made from pollutants safe to breathe? And won't scaling up its production mean tolerating air pollution? To address this, the team has conducted a scratch test to test the product's resistance to abrasion and plans to conduct lab tests next. The team added that upcycling air pollution goes hand-in-hand with the objective of cleaning the air by reducing air pollution at the source; doing this is a long-term and ongoing process.
Shyam Asolekar from the Environmental Science and Engineering Department at Indian Institute of Technology Bombay, explains, "To test how beneficial the innovation is, environmental assessment tests with tools such as Life Cycle Assessment and Life Cycle Costing are essential." The Maharashtra Pollution Control Board Chair Professor at the institute adds that while the initiative can be seen as one of the many solutions to capture particulate matter in the air, solving the air pollution crisis needs reduction at source.
For Carbon Craft Design, the tile is just the first piece of the puzzle. They plan to experiment further and find solutions to improve the energy-intensive construction industry. "We'll now experiment and make products such as bricks, furniture, art, sculpture, etc. from upcycled air pollution," says Sidna.
October 25, 2021