Meet 11 women leaders at COP26
As world leaders gathered at the 2021 United Nations Climate Change Conference (COP26), change-makers from around the world descended upon Glasgow, Scotland for the largest climate conference in history. The significance of COP26 cannot be understated. It was the first COP in two years when countries were able to meet in person to sort out the technicalities of the Paris Agreement and review Nationally Determined Contributions (NDCs) made by each country.
One thing was made clear, the UN climate negotiations are still primarily dominated by men, with women making up only a fraction of the diplomatic force. The distinct vulnerability of women to climate change was widely acknowledged, but women from the most vulnerable countries were not present at the decision-making levels of COP26. On November 9th, for Gender Day, women took the stage to demand equal representation in climate negotiations. Through speeches, conversations, and protests, women's voices echoed through the streets and through the Internet. Though their backgrounds are very different, a common mission was clear, to hold governments accountable, protect our shared planet, and confront the climate crisis.
Meet 11 women leaders of COP26.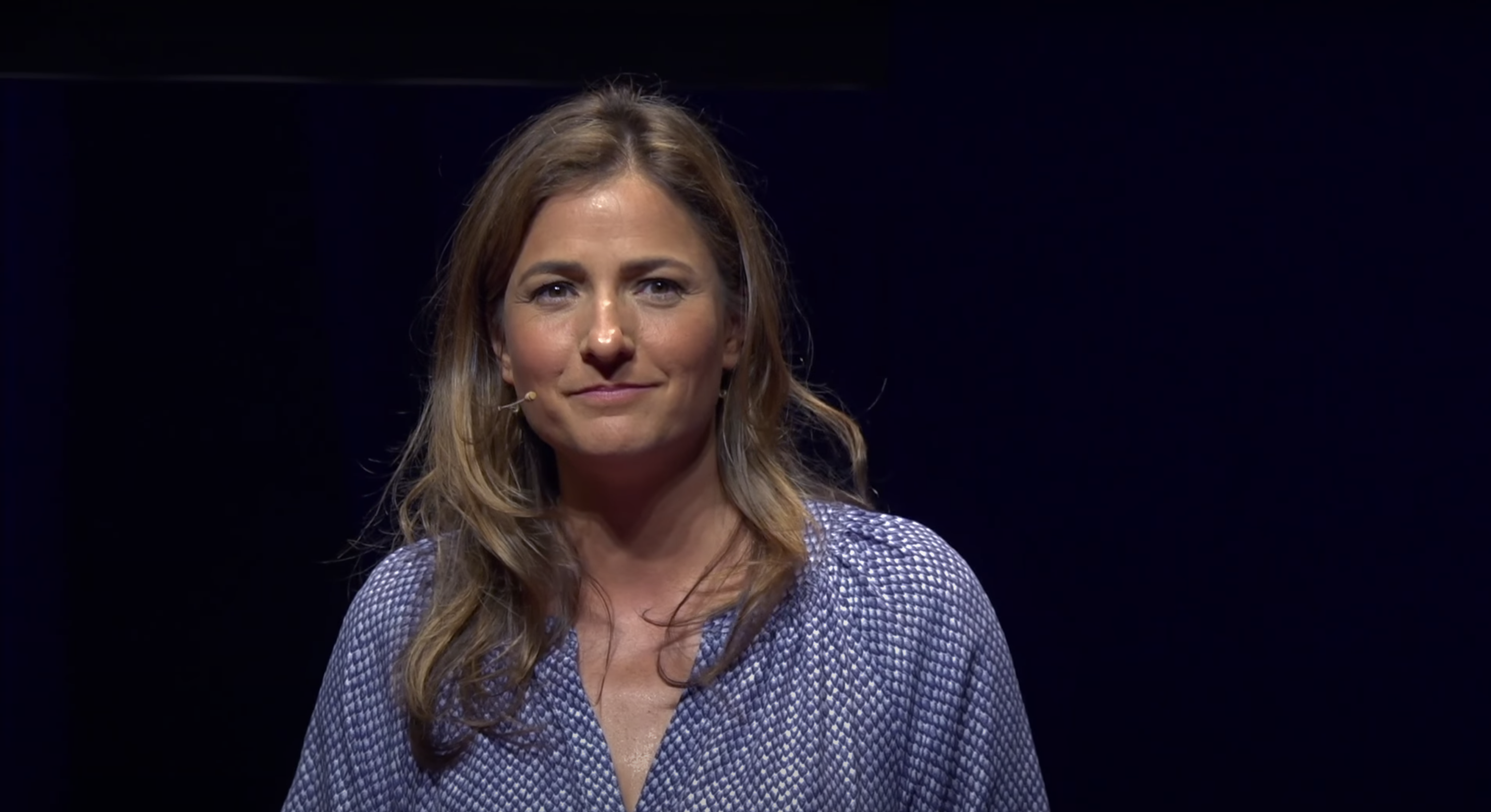 Bianca Pitt
The climate crisis affects us all, but the decisions about how to respond are still primarily made by men entrenched in existing political and governmental power structures. Bianca Pitt is the co-founder of , an organization on a mission to ensure all climate negotiations have at least a 50 percent representation of diverse in leadership. At COP26, Pitt opened the 'SHE Changes Climate' seminar that gathered global women leaders together. Discussions were held on how best to implement change in climate, food sustainability, activism, biodiversity, business, finance, and media.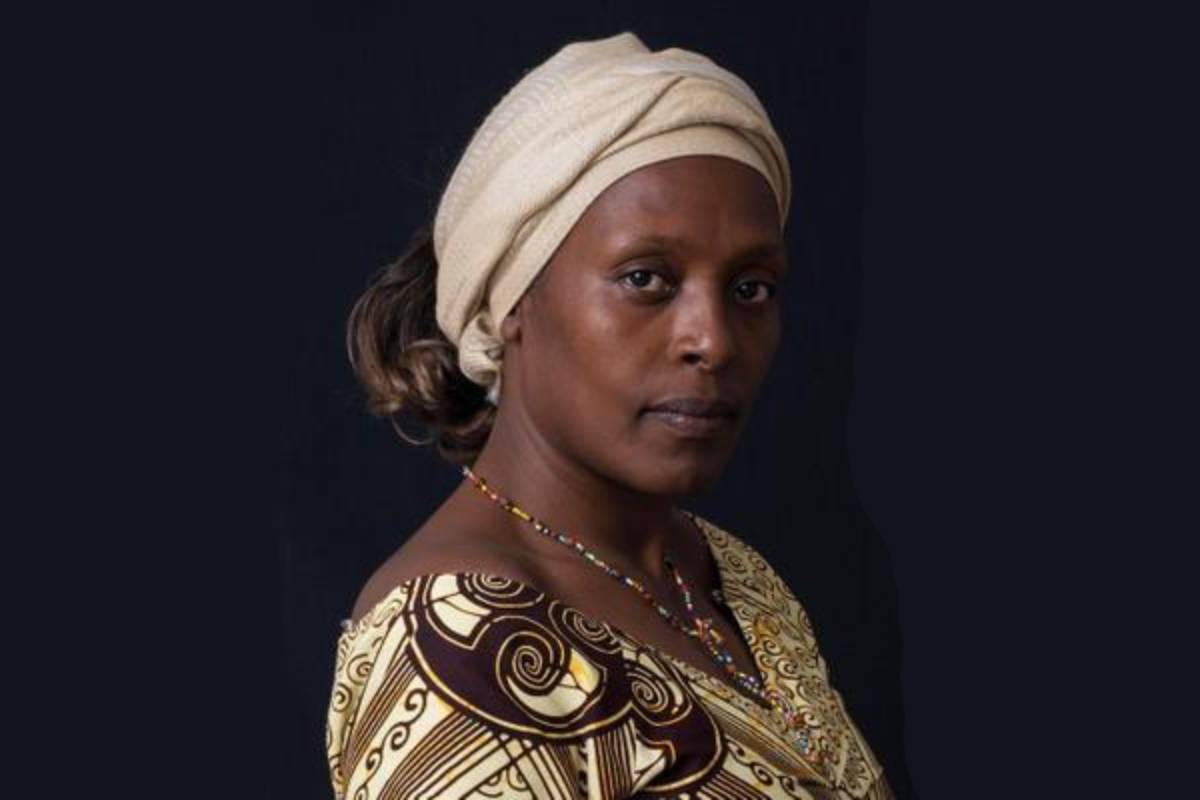 Neema Namadamu
The founder of Synergy of Congolese Women's Associations (SAFECO) in the Democratic Republic of the Congo, is a champion of peace and women's rights. The organization has been internationally recognized for its movement empowering local women and declaring freedom from sexual violence. At COP26, Namadamu spoke about women being on the frontlines of the climate crisis, as those most vulnerable to its effects and those working the most towards climate justice.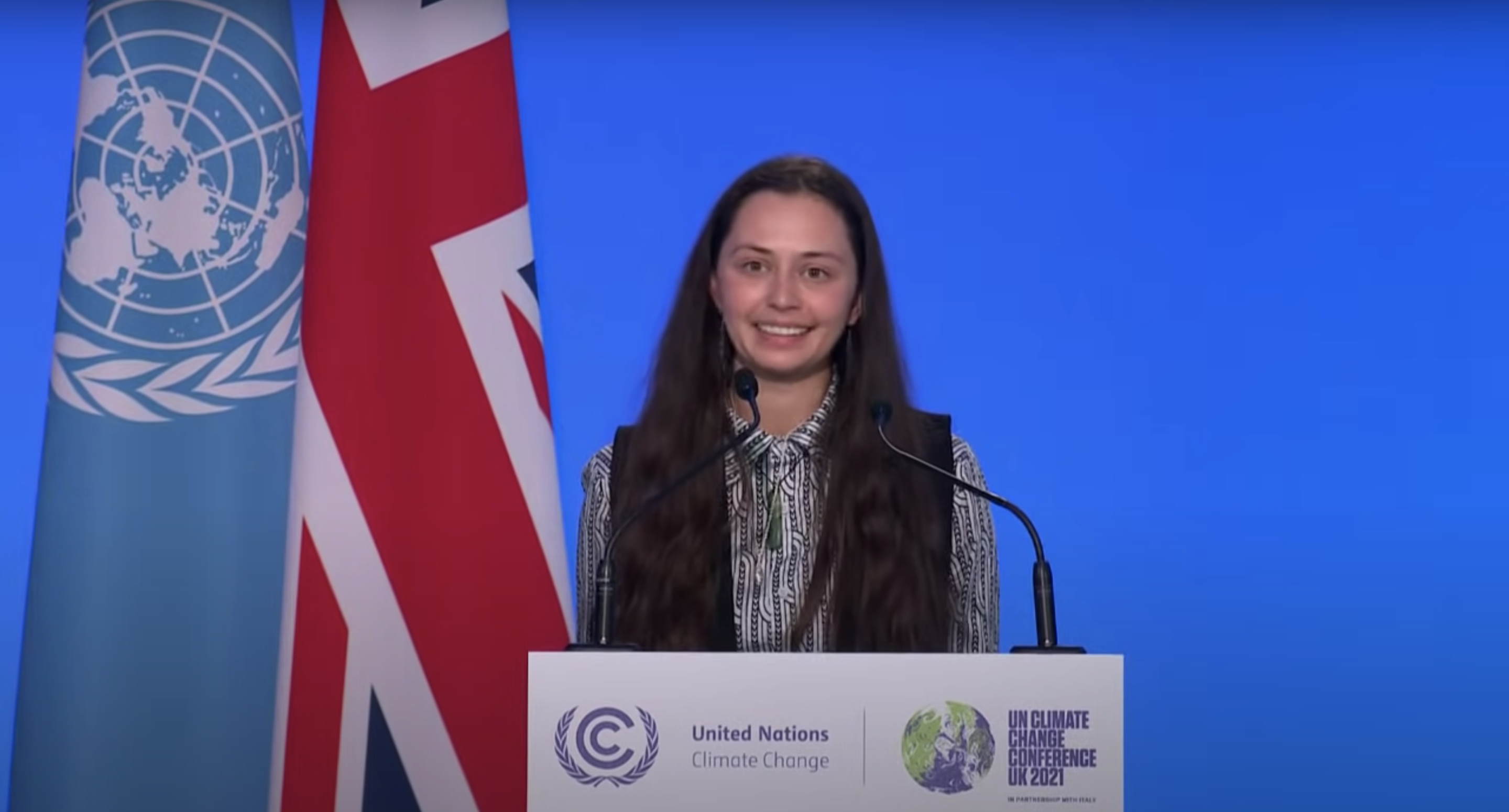 India Logan-Riley
At the summit's opening, Māori climate activist India Logan-Riley delivered a compelling speech, telling world leaders that warnings of sea-level rise and wildfires have gone unheeded. An archaeologist and anthropologist, Logan-Riley has focused her work on the wisdom and practices of cultures. She is the co-founder of , a youth coalition working for climate action and Indigenous sovereignty. As the Māori and Pasifika communities are on the frontlines of the climate crisis, she petitioned government representatives to join their cause declaring, "This is an invitation to you. This COP, learn our histories, listen to our stories, honor our knowledge and get in line, or get out of the way."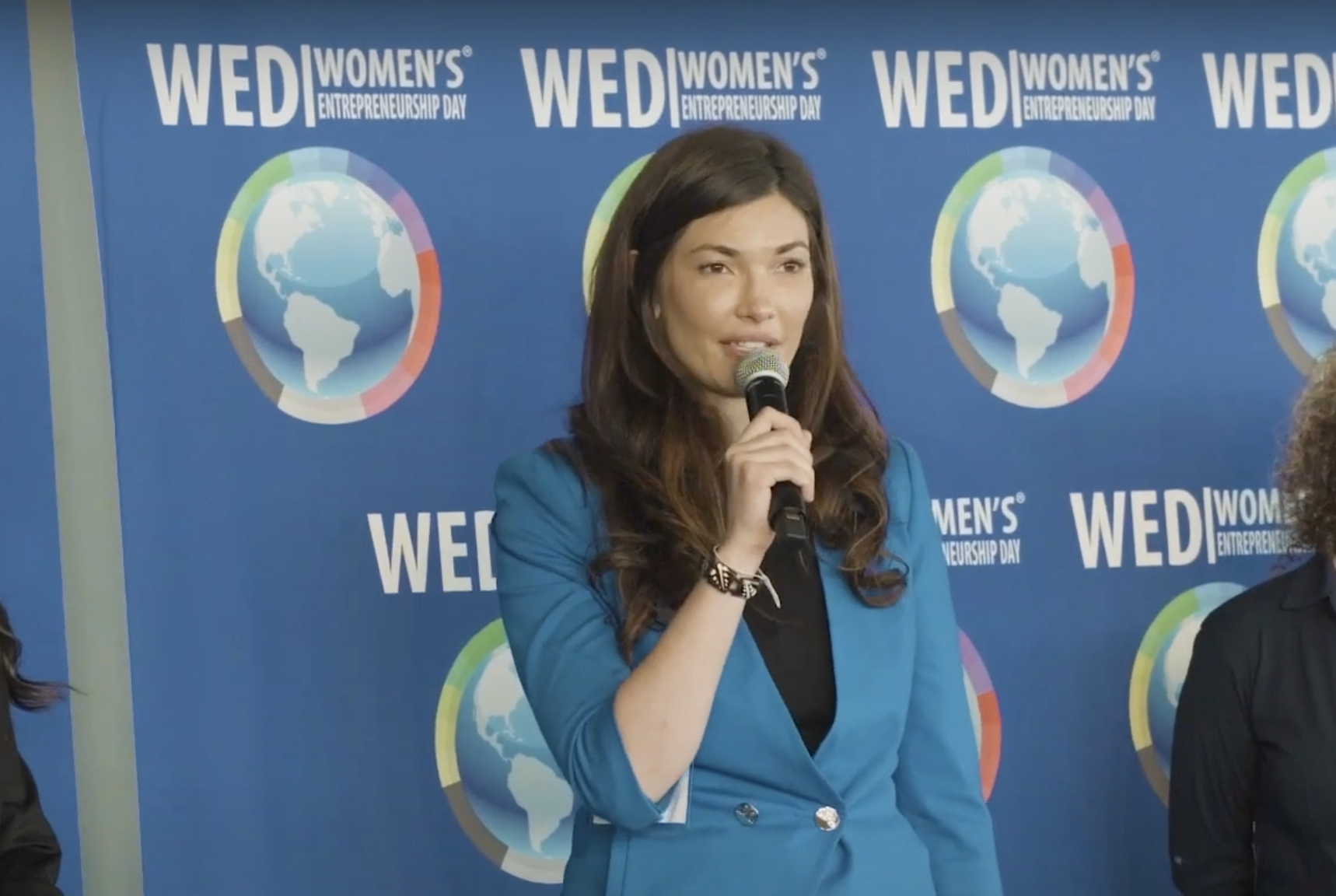 Julia Jackson
When California wildfires forced Julia Jackson's family to evacuate their business of nearly 40 years, she realized that climate change wasn't a future concern, but a very present crisis. Jackson has since committed her life to address the climate emergency. In 2018, she founded , a philanthropic organization that works to identify and scale climate solutions. Jackson was a keynote speaker at the SHE Changes Climate, bringing attention to the often-overlooked topic of hazardous tipping points in the Amazon and the Arctic. Jackson also co-hosted a space for Original Nations present at COP26.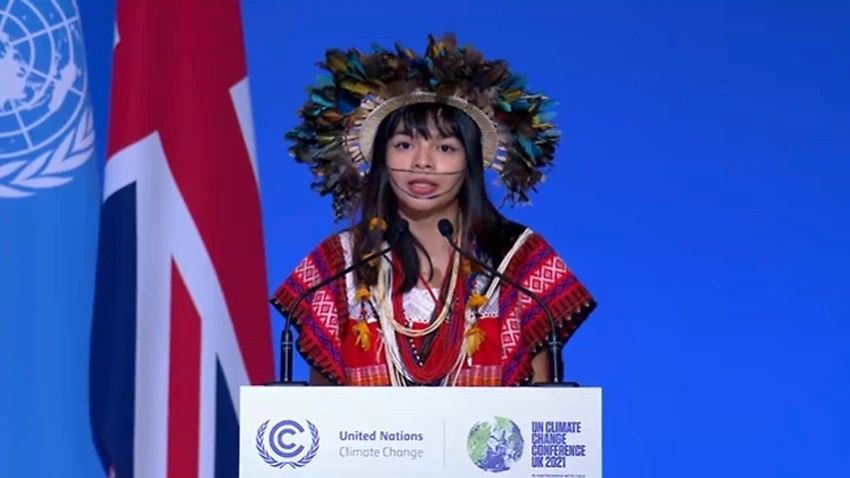 Txai Surui
Txai Surui became a climate activist at an early age. Living in the Amazon, she has seen firsthand the devastation already caused by the changing climate. Founder of the Indigenous Youth Movement in her home state of Rondonia, Brazil, Surui has campaigned against deforestation all over the world. Addressing members of the COP26 summit, she spoke about the urgent need to take climate action by canceling all fossil fuel expansion and ending deforestation. Her speech covered the extreme loss of biodiversity and the many Indigenous activists who have been killed for defending their ancestral lands.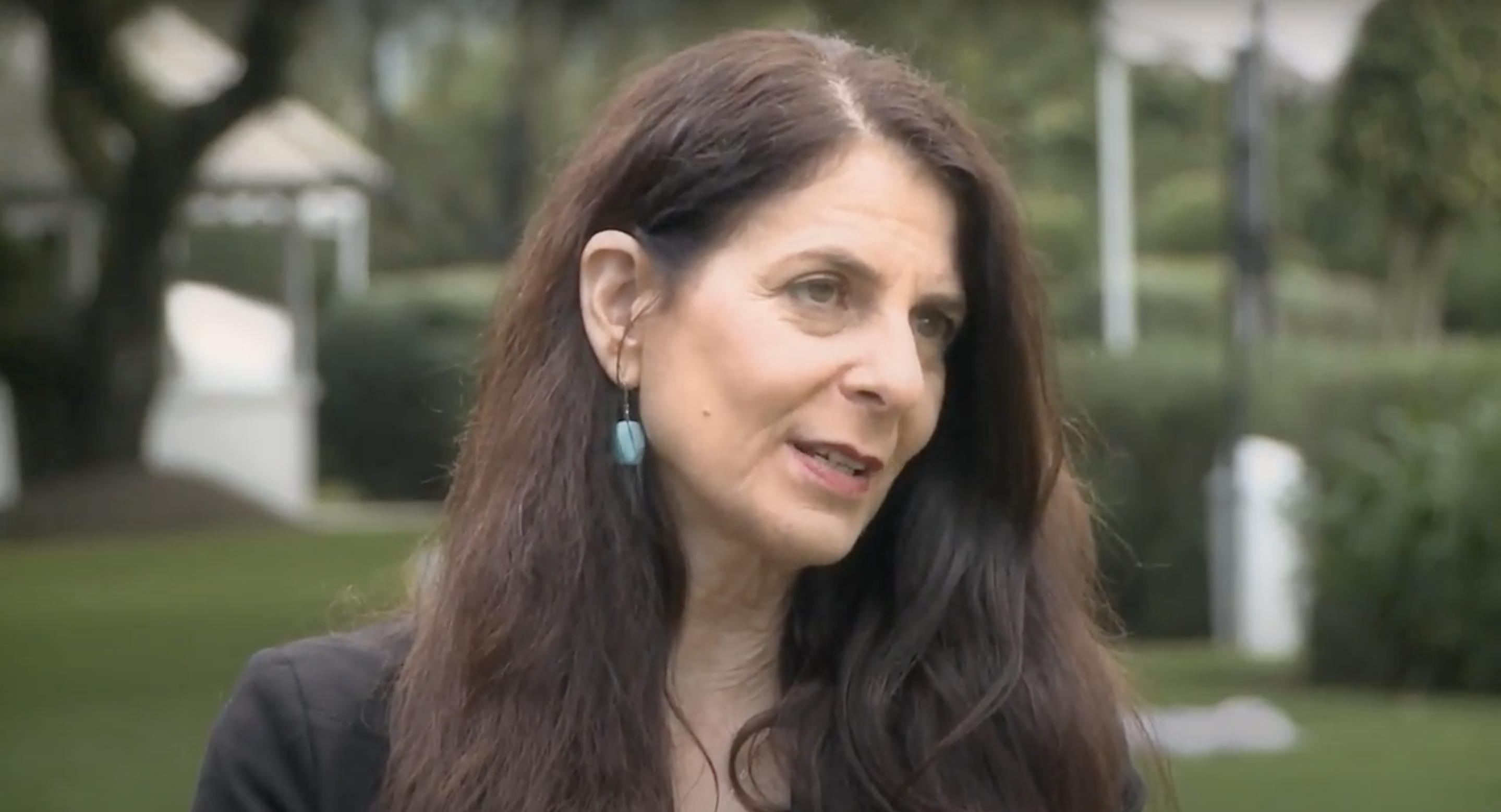 Osprey Orielle Lake
The (WECAN) International is an organization created to bring women to the forefront of policy, fund on-the-ground projects led by women, and develop solutions for global climate justice. As the Founder and Executive Director, Osprey Orielle Lake works internationally with grassroots leaders, policymakers, and diverse coalitions to build and scale women's leadership. Osprey's speech at COP26 called for climate justice, community-led solutions, Indigenous rights, gender equality, and keeping fossil fuels in the ground.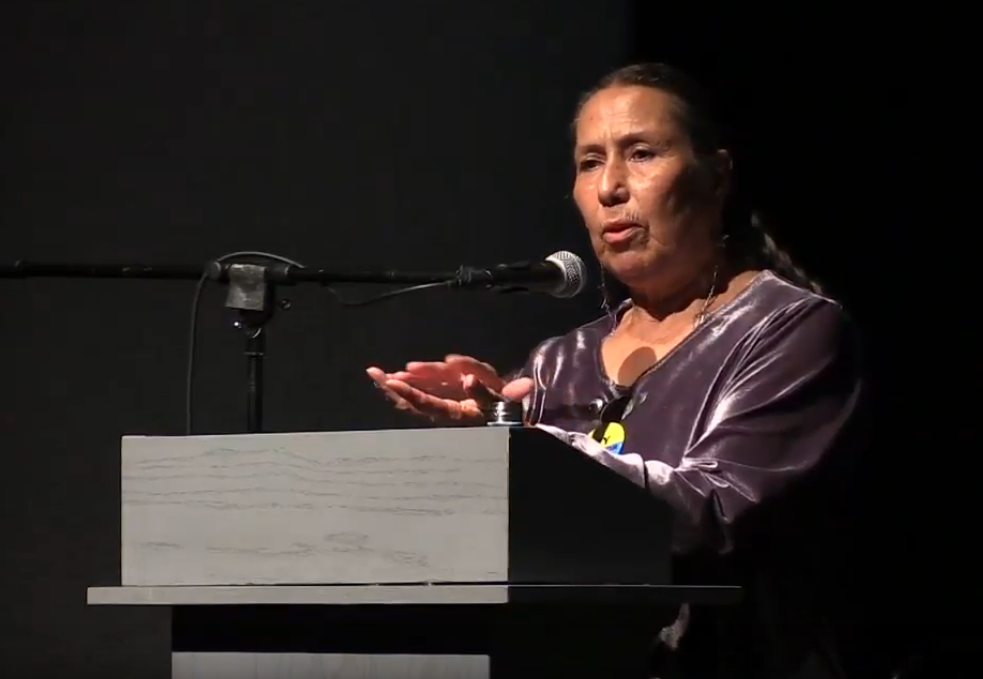 Casey Camp Horinek
A long-time environmental activist, Casey Camp-Horinek is a Ponca nation leader and an Indigenous Environmental Network representative. She has been at the helm of grassroots community efforts to educate and empower Indigenous and non-Indigenous community members on climate and civil rights issues. Along with other Indigenous women leaders, Camp Horinek called out the fossil fuel, logging, and mining industries for the harm done to the planet's health and on the people who are stewards of the land.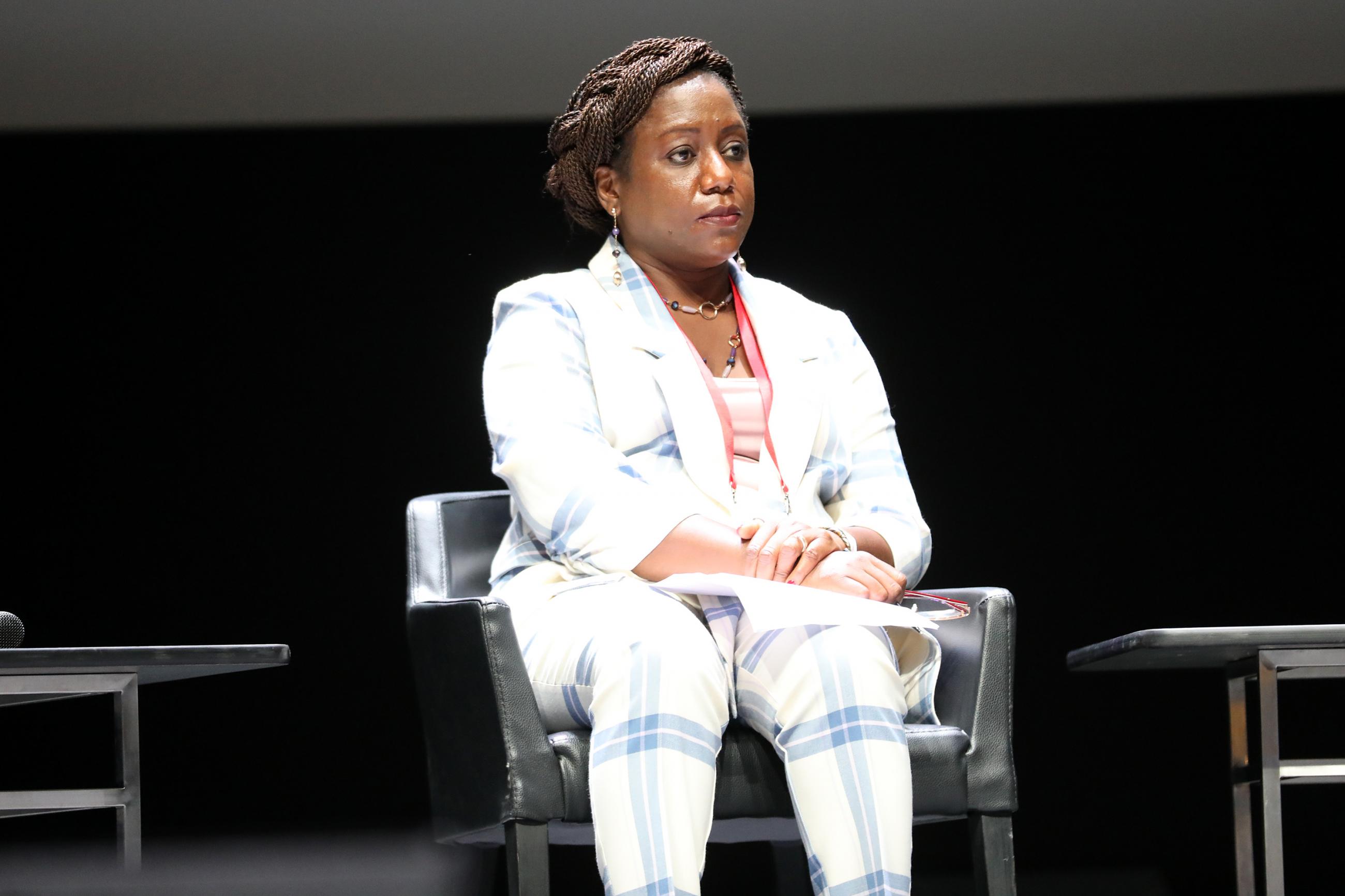 Solange Bandiaky-Badji
Dr. Solange Bandiaky-Badji is the leader of the (RRI) in Africa and the Coordinator and President of the Rights and Resources Group (RRG). Her focus is to empower local communities regardless of gender, economic status, or age. Bandiaky-Badji works with governments and businesses to adopt institutional and market reforms for peoples' rights and self-determined development. While at COP26, she supported the call for world authorities to recognize Indigenous people and local communities as leaders of climate action, not just victims of bad policies.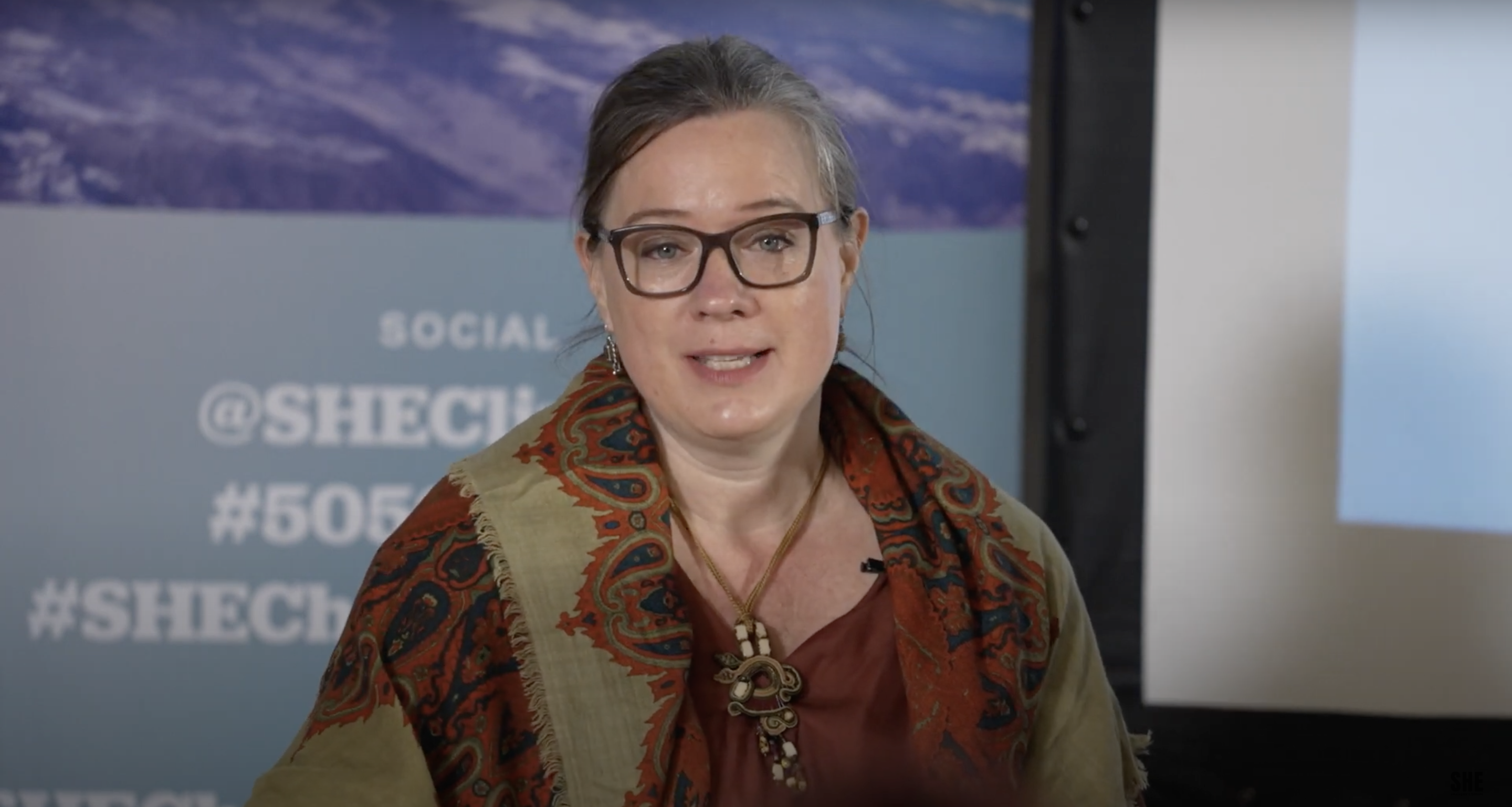 Jessica Sweidan
For over 20 years, Jessica Sweidan has been an active philanthropist and environmentalist. Establishing The Synchronicity Foundation right out of college, she has worked in 40 countries on over 70 projects. The missions of these projects have ranged from education, social justice, economic upliftment, art, healthcare, relief efforts, and children's well-being around the world. However, in 2007, the environment became a top priority, as she saw it was a common issue underlying every other sector. With the creation of UK based charity Synchronicity Earth, conservation and mitigating biodiversity loss are now at the core of Sweidan's work, with a particular focus on the intersection between social and environmental justice.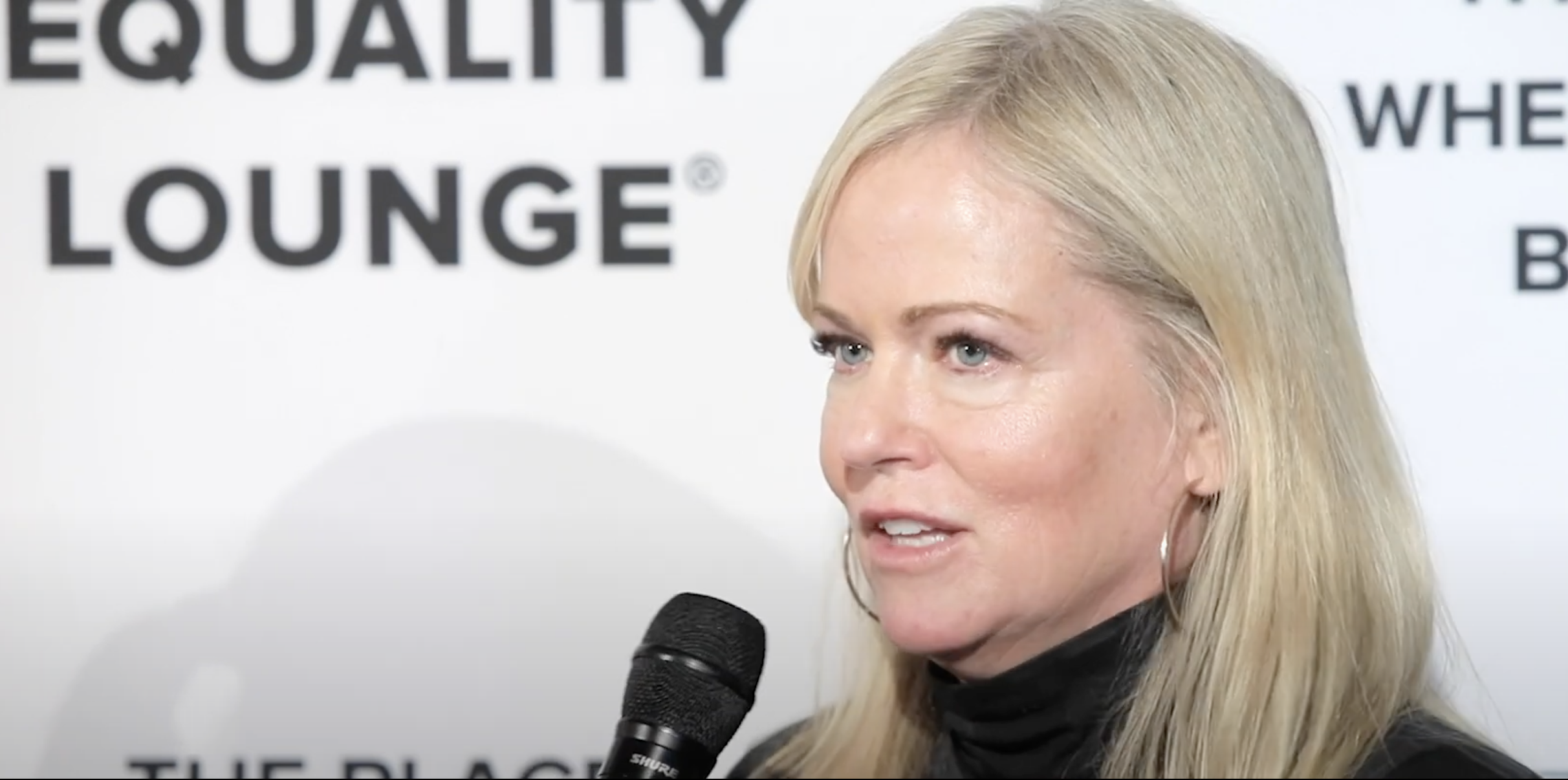 Dianne Dain
A member of the World Health Organization's Innovation Team and the United Nations Technology Innovations Lab (UNTIL), Dianne Dane is a leader in the world of sustainability and social action. Dane aims to build social and technology innovation ecosystems that usher in a better and healthier world. She also aims to inspire youth to stand up and take action against climate change and is a lead for the United Nations Reboot Accelerator.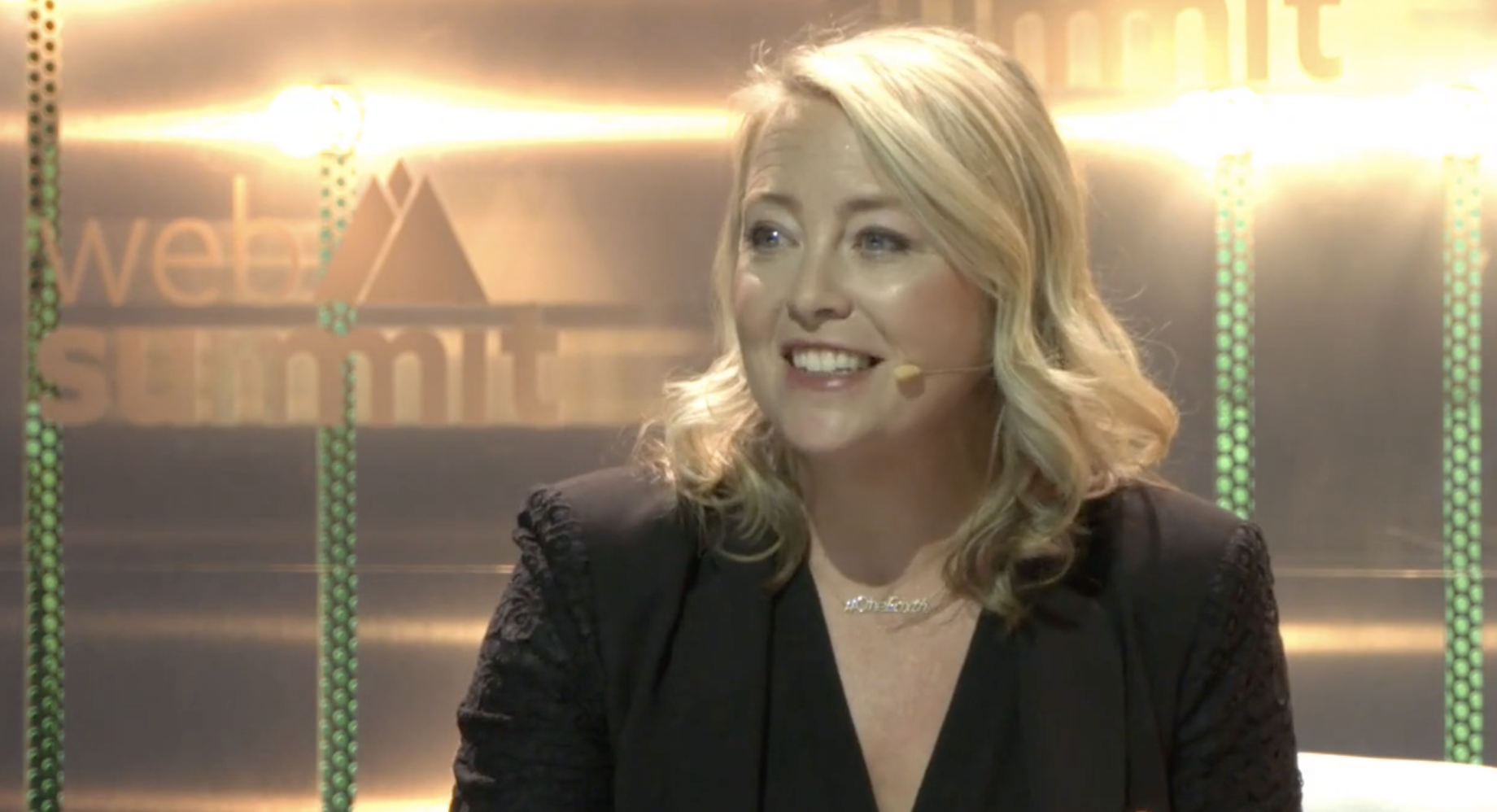 Justin Winters
One Earth's own Co-Founder and Executive Director, Justin Winters is on a mission to bring together science, advocacy, and philanthropy to drive collective action to address climate change from the ground up. During COP26, Justin presented how we can rebalance our climate and preserve biodiversity through One Earth's three pillars of action: transitioning to 100% renewable energy, protecting and restoring 50% of the world's lands and oceans, and transitioning to regenerative, carbon-negative agriculture.
This is just a handful of the hundreds of women leaders who spoke at COP26. These nine and many others continually show that increasing efforts to empower women, funding them accordingly, and positioning them as leaders in the movement are a vital key to solving the climate crisis.
December 1, 2023