Environmental hero: Neema Namadamu
Neema Namadamu has felt it's been her job to "make noise and be a troublemaker" since she was a young girl. Born and raised in a remote village in the , she was afflicted by polio when she was two years old. Having experienced firsthand the marginalization of people with disabilities, she was determined not to let her situation handicap her in any way. She began using her voice as a young adult when she started a weekly radio program to raise awareness and promote the rights of persons with disabilities, while also promoting their dignity.
Becoming the first woman from her tribe with a disability to graduate from college, she went on to serve her nation as a technical advisor to the Minister of Gender and Family. Feeling frustrated that her work didn't have the impact she desired, Namadamu founded her first NGO in 2007 to support disabled survivors of sexual violence.
In 2012, her then 25-year-old daughter was brutally attacked by government soldiers. Instead of seeking revenge, it motivated her to get into action for peace, founding Synergy of Congolese Women's Associations (SAFECO). SAFECO is a forum that champions the collaboration among women-led NGOs focusing on peace and women's rights. After coming together, the women gave their movement the name Maman Shujaa, "Hero Women," in Swahili. Since its inception, they have become internationally recognized voices for peace and freedom from sexual violence.
Their movement was so powerful that they generated a petition that amassed 100,000 signatures within months and resulted in an audience at the White House which helped to propel the appointment of a U.S. Special Envoy to the Democratic Republic of the Congo.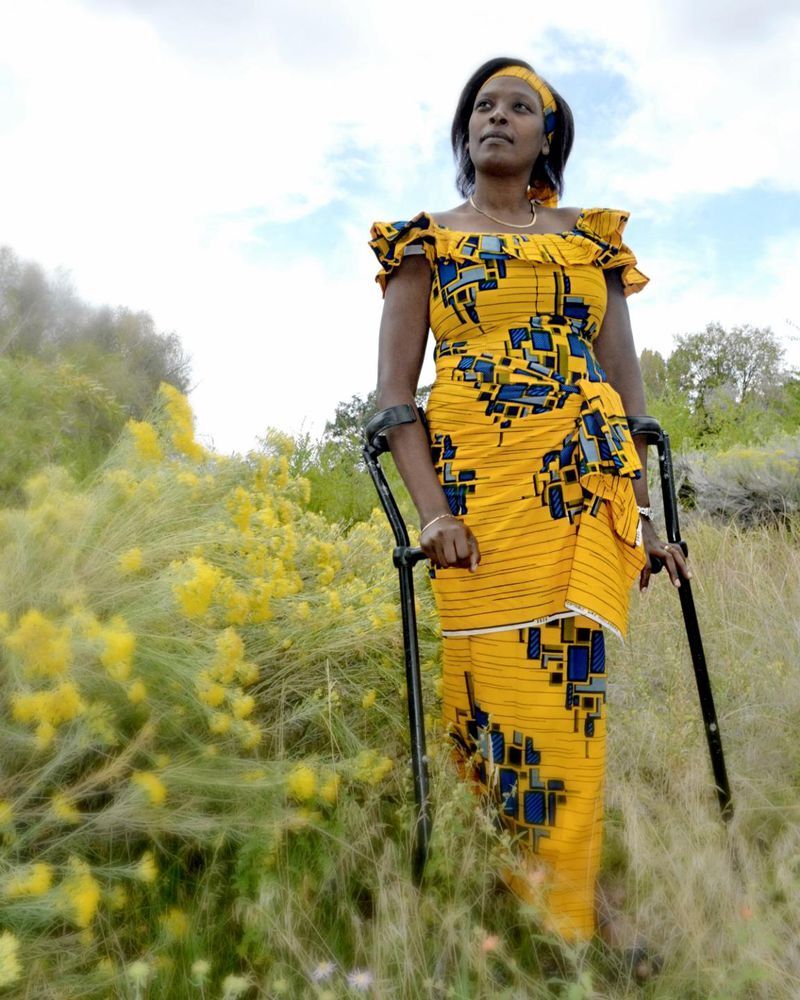 The Women's Earth and Climate Action Network () partnered with SAFECO in 2014 to raise awareness about women's rights and leadership in addition to the long-term harm of industrial deforestation and illegal logging in the . Through online training and in-person workshops, they are providing a way for local women to learn, strategize, build, and implement a protection plan for the forest. They are working to defend the rights of the Indigenous Pygmy women and local communities that live in and around the forest areas and want to reinstate the practices connected to respecting nature.
Led by Namadamu, they are educating the people on how to stop illegal timber harvesting and promote old-growth forest conservation. Over 25 local tree varieties have been planted in the nurseries ran by the women of WECAN. Since the pandemic, they also have initiated food sovereignty where local women care for gardens, further boosting food security in an area where there are two displacement camps as the result of political unrest.
Throughout her career, Namadamu has received numerous awards including being named one of Africa's most influential women. In 2018 she received the Meredith McRae Empowerment Award from the International Women's Forum of Southern California.
Namadamu doesn't believe one's impact is measured by amassing followers, but whether or not you are an inspiring leader. Instead of a world of leaders and followers, she wants leaders. She believes this will bring us together "leading this world into the good of all that's possible."
Support the restoration efforts in the Itombwe Rainforest
January 31, 2022