More social entrepreneurs join the fight to curb rising waste in Nigeria
Jumoke Olowookere wants to create "a world without waste". In her quest, Olowookere started African Creative Sustainable Synergy Hub, a waste upcycling and remodelling enterprise, in Ibadan, the capital of Oyo state, in Southwestern Nigeria. Her organization educates children in public primary schools. Between 2017 and 2018, she went to forty public schools in eleven local government areas in Ibadan, to teach the students how to convert the waste around them into playgrounds.
Olowookere's African Creative Sustainable Synergy Hub is one of several social enterprises that have sprung up to combat rising waste and plastic pollution in the most populous African country, Nigeria.
Also in Ibadan is Planet3R, another social enterprise that converts textiles and plastic waste into eco-friendly products. Adejoke Lasisi founded the organization as she wanted to put her weaving skills to good use for the environment after seeing many people "were dumping all their waste on the street, in the drainage or burning them". Now she creates reusable bags and other items from plastic waste while creating awareness to increase public knowledge.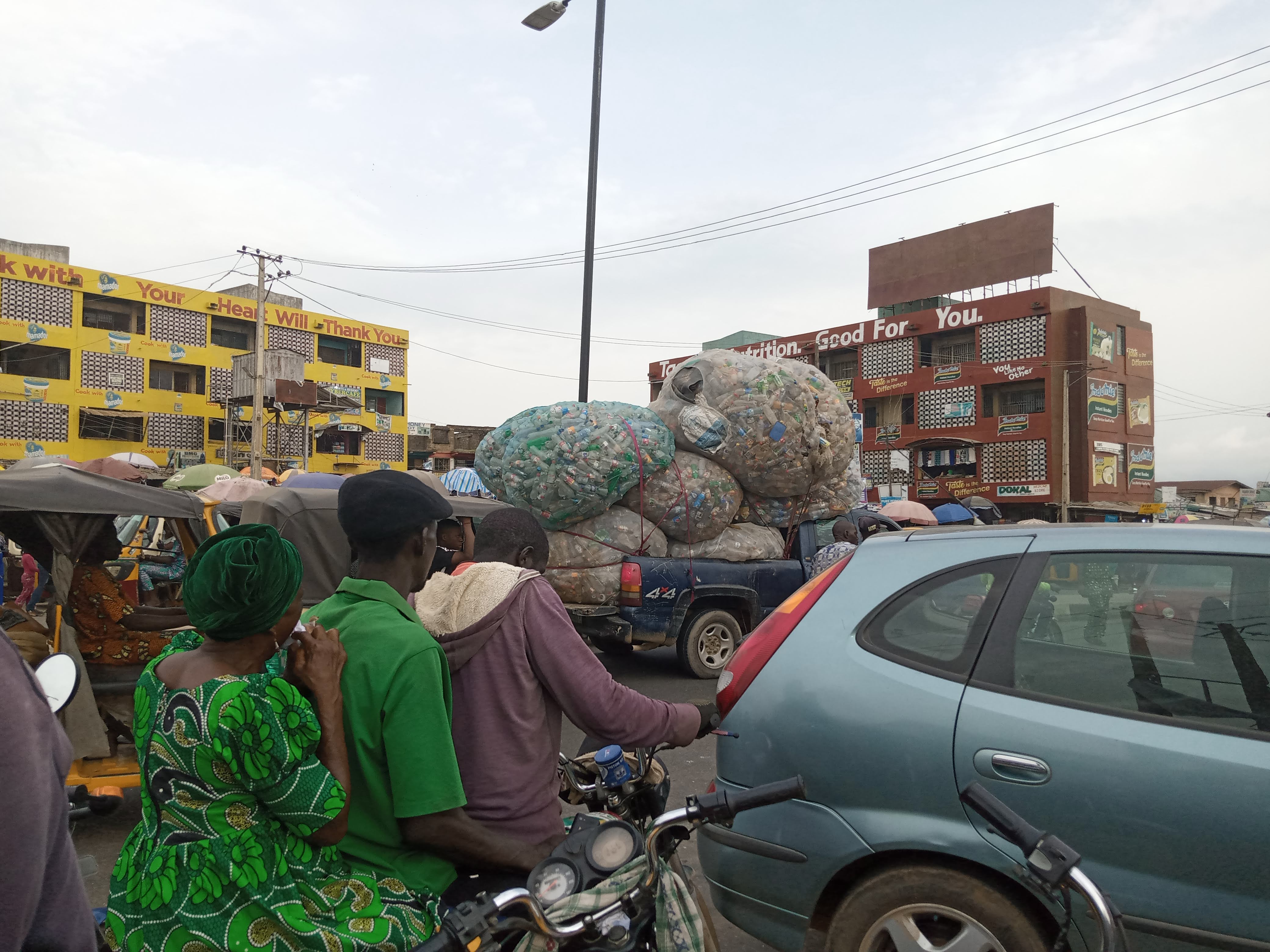 Plastic pollution in Nigeria
Plastic pollution is a global crisis. More than 1.3 billion tons of plastic waste will flow into the world's oceans and land over the next two decades without widespread intervention, a recent report by Pew Trusts has found. Nigeria is already one of the largest importers and consumers of plastic in Africa. Between 1996 and 2017, about 20 million tons of primary plastics and plastic products were imported into Nigeria, according to Plastic Atlas 2020 Nigeria Edition published by the Heinrich Böll Foundation and Break Free From Plastic. Over 850,000 tons of plastic waste is mismanaged and more than 130,000 tons of plastic end up in the country's bodies of water every year.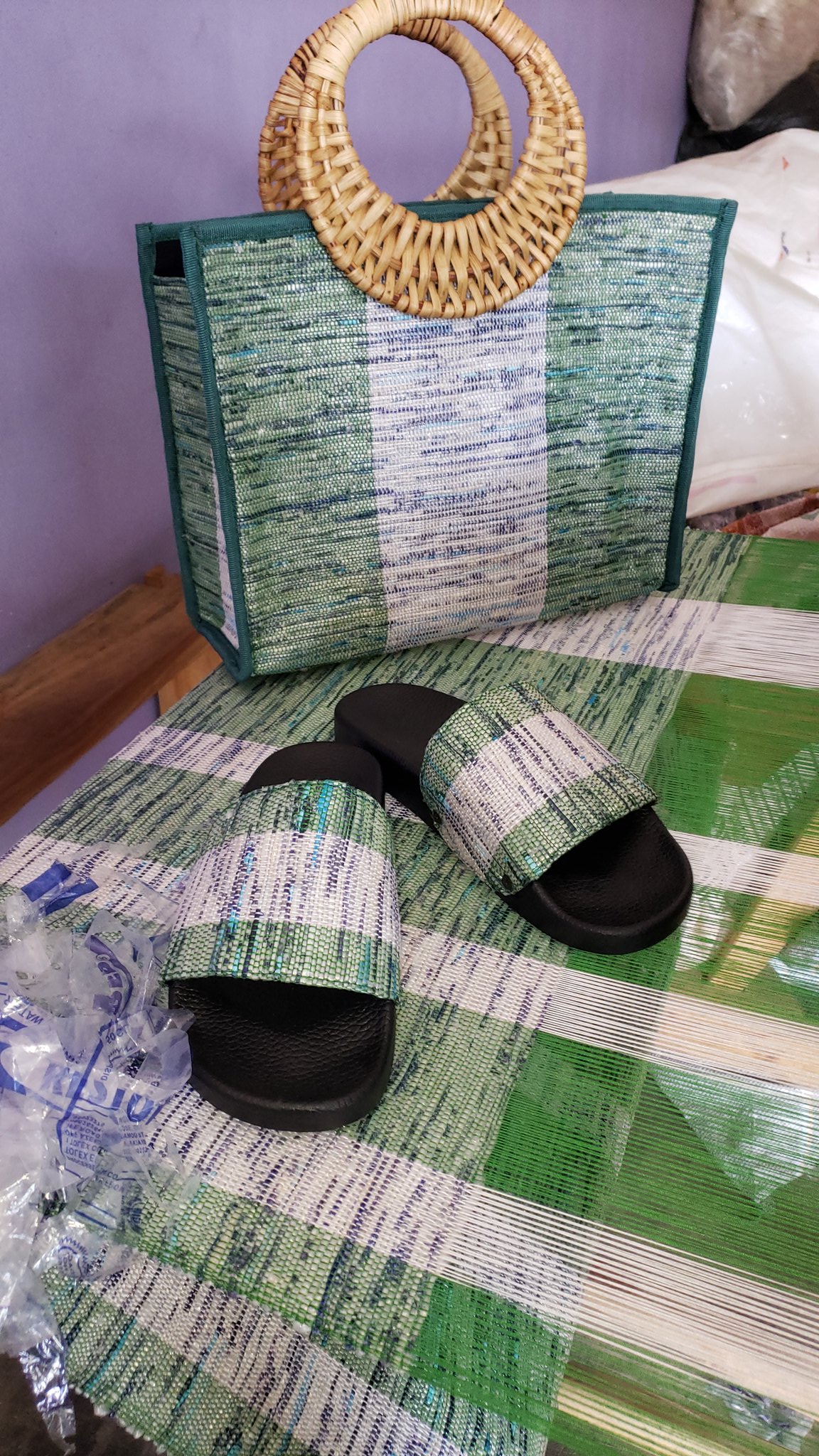 Boosting Recycling and Upcycling
In 2009, the federal government awarded contracts to install plastic recycling plants in 26 cities across Nigeria. However, a 2018 investigation revealed that this project was poorly executed and the plants the reporter visited were in "different stages of deterioration". With plastic production and consumption set to increase, Nigeria urgently needs to invest in waste management systems and regulations which combats the increasing effects of plastic pollution on people and the environment. Although, as the Plastic Atlas report noted, recycling will not be able to solve the problem of the rapidly expanding volume of plastic waste in the environment. It is, however, necessary to improve and organize the industry as it supports thousands of livelihoods in the informal sector. A strong recycling industry among other efforts to reduce plastic production and consumption can help Nigeria fight the surge of plastic pollution. It can also foster socio-economic inclusion for people in low-income communities.
Speaking on how effective social enterprises are to curb the crisis of plastic pollution, Olumide Idowu, an environmentalist and Co-Founder of International Climate Change Development Initiative, said: "All these organizations are doing their best in making sure that they complement the efforts of the government." However, he calls for more funding and resources to help with the recycling, patronage from members of the public, as well as a show of political will from government leaders to address the issue.
October 25, 2021