Old-growth forests in the US are key to solving the global climate and biodiversity crises
In a first-of-its-kind mapping effort, an international team of scientists, supported by One Earth, just released the first ever coast-to-coast, map-based assessment of Mature and Old-Growth (MOG) forests in the continental United States. Older forests play a vital role in sequestering and storing carbon while fostering very high levels of biodiversity – serving as an important solution to solving the twin crises of climate change and biodiversity loss.
While land development and logging have threatened old-growth forests in the US for decades, drastically decreasing their footprint across the country, many areas are beginning to mature now that activities have ceased. This assessment provides a blueprint for quantifying and mapping these older (maturing and old-growth) forests to inform national policies on forest and climate change — aimed particularly at the Biden Administration's executive orders to protect at least 30% of all lands and waters and to conserve older forests.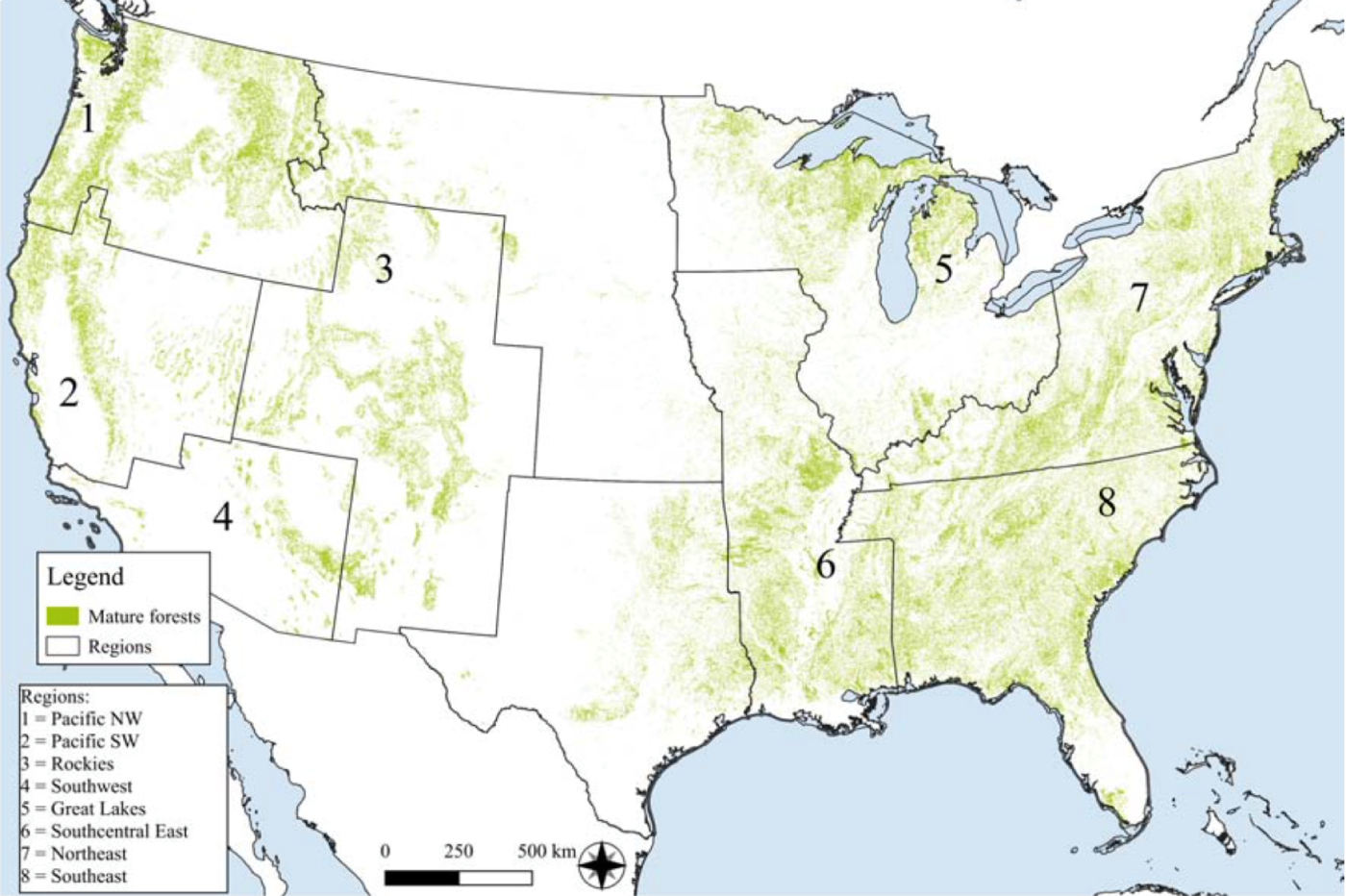 Using processed satellite images to identify structural measures related to forest maturity, scientists found that older forests make up nearly 170 million acres (36%) of all forests in the contiguous US. While older forests in National parks are fully protected, only 24% of national forests and Bureau of Land Management (BLM) lands that contain older forests have similar protections. The study has identified 50 million acres of older federal forests as at-risk from logging, which, if cut down, would emit the equivalent of 9% of US annual greenhouse gasses.
This work is part of a global effort to map the world's remaining primary and old-growth forests, an effort that is vitally important as the world's governments begin a process to expand their protected area networks on the heels of the UN post-2020 Global Biodiversity Framework.
Read Full Paper
September 29, 2022