Restoring Indigenous Maskoke Homelands in Alabama through Indigenous Forest Conservation and Regenerative Agriculture
One Earth's Project Marketplace funds on-the-ground climate solutions that are key to solving the climate crisis through three pillars of collective action — renewable energy, nature conservation, and regenerative agriculture.
Ekvn-Yefolecv is an Indigenous ecovillage community located in a critically endangered montane longleaf pine ecosystem. Although a timber company is formulating plans to clear cut trees on approximately 730 acres adjacent to the existing Indigenous community that hosts old-growth montane longleaf pines, there is an opportunity to save this forest and restore the land. Ekvn-Yefolecv will bring back ancestral land management and prescribed fire practices in the existing forest and create a large silvopasture range for bison restoration.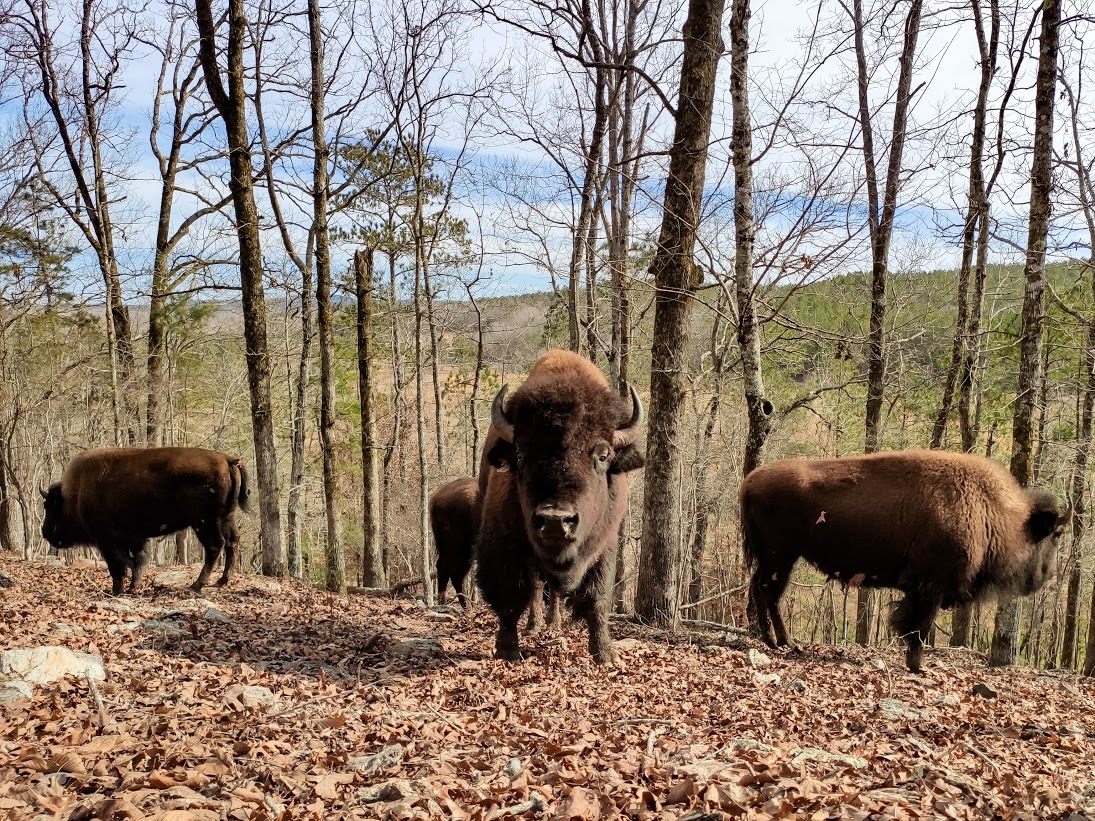 This project will support the conservation of bison, native forests, food sovereignty, and economic sustainability of the Maskoke ecovillage community.
The Ekvn-Yefolecv project is fully Indigenous-led. The Maskoke people have lived in this region, which includes lands in Alabama, for time immemorial until forced displacement began in 1836. In January 2018, a collective of the Maskoke reacquired 577 acres (now 1,240 acres) of traditional homelands. It has since been building an off-grid income-sharing community that is growing new fluent speakers of the critically endangered Maskoke language through immersion and the teaching of traditional ecological and agricultural knowledge.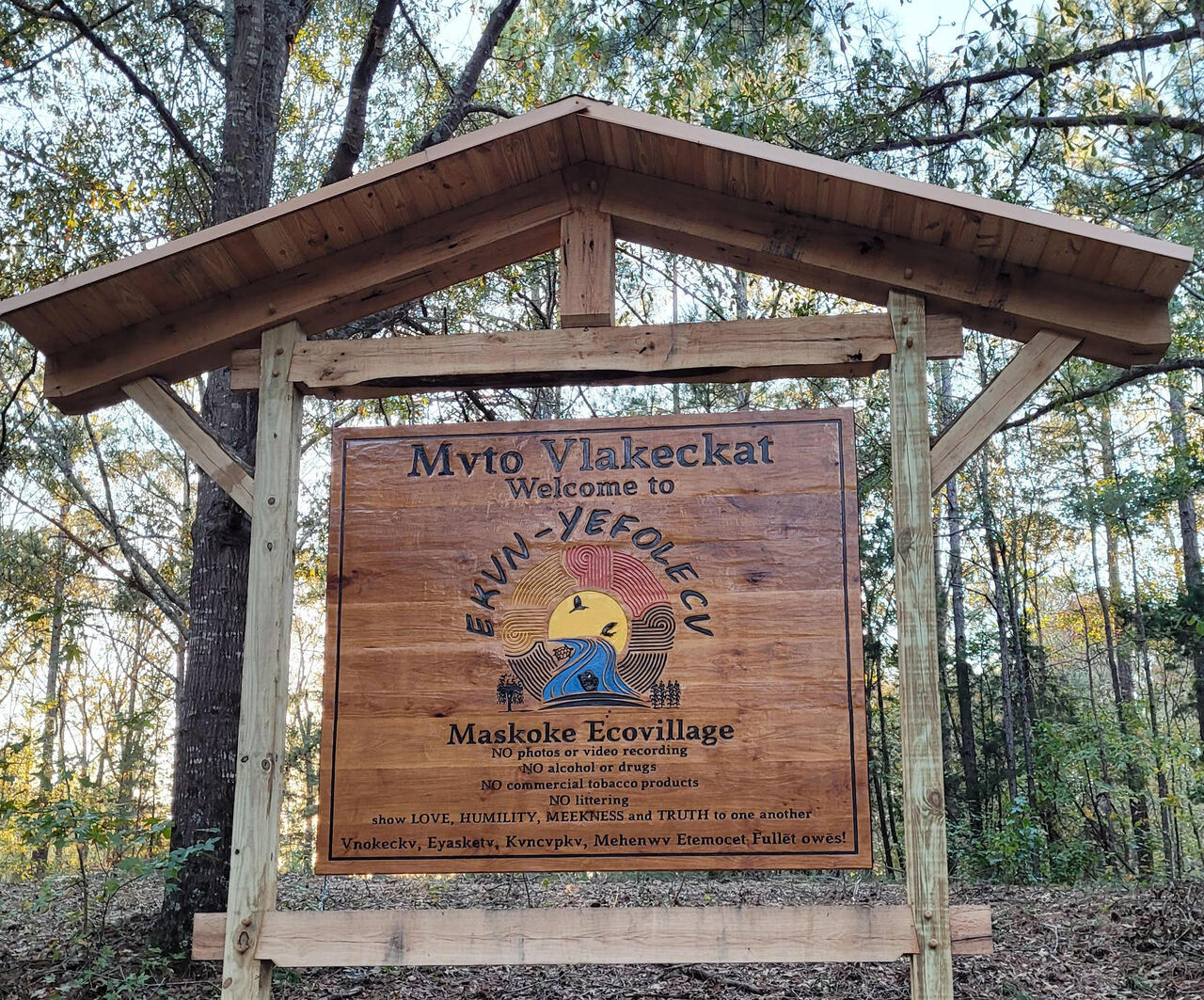 This project will protect 730 acres of the already endangered montane longleaf pine habitat. It will also preserve the streambank of the Weogufka, a tributary to the Coosa River, into which Ekvn-Yefolecv began reintroducing fingerlings of the culturally significant, yet once extirpated, lake sturgeon (a part of Ekvn-Yefolecv's aquaculture project for sturgeon restoration).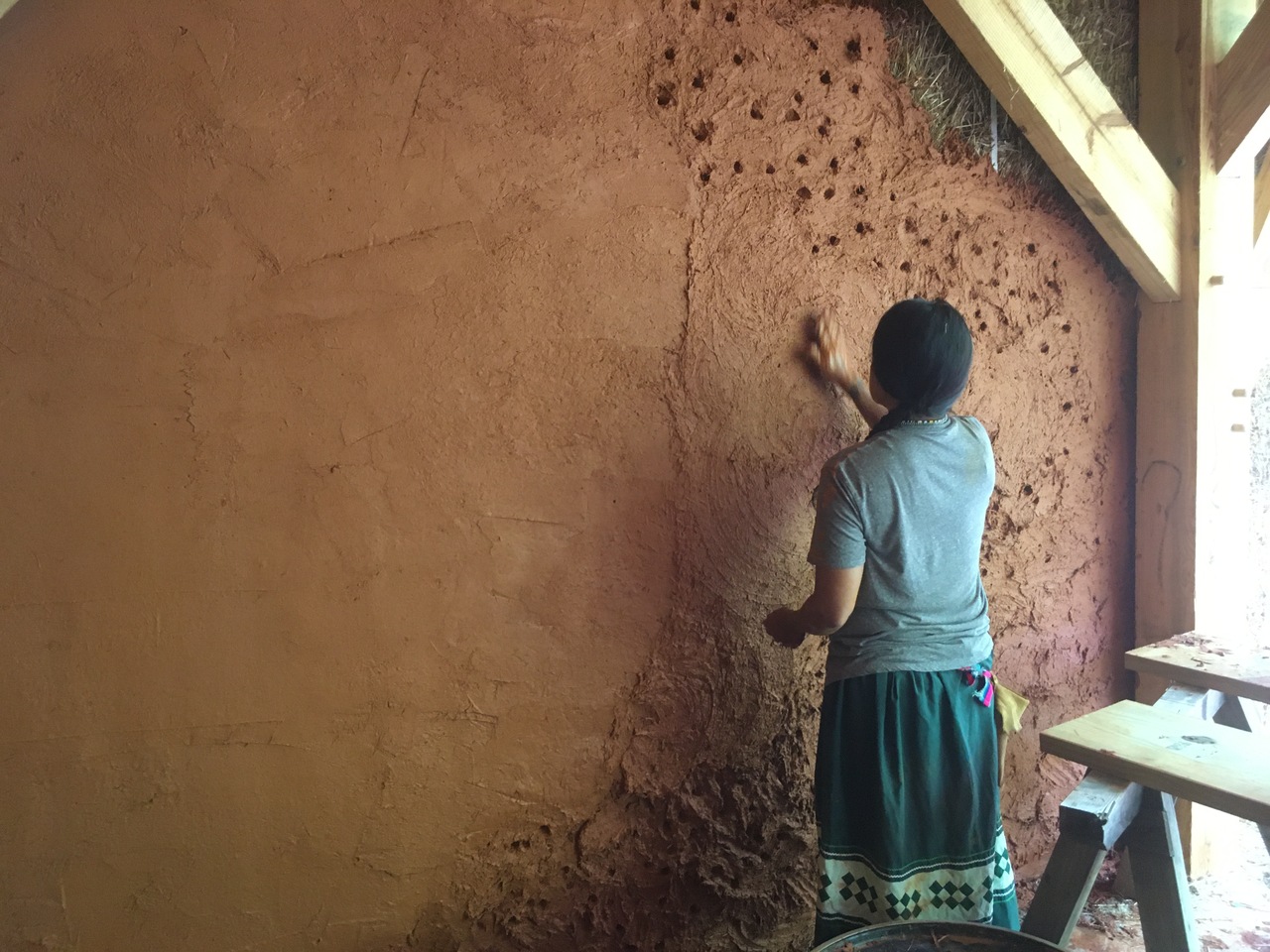 The expansion of Ekvn-Yefolecv's current bison ranch will contribute to the longevity of the near-threatened species. It will also serve as a regenerative source of income for Ekvn-Yefolecv to continue critical language and cultural revitalization work.
This project will support more than a dozen farmers and ranchers and sequester over 180 metric tons of carbon annually.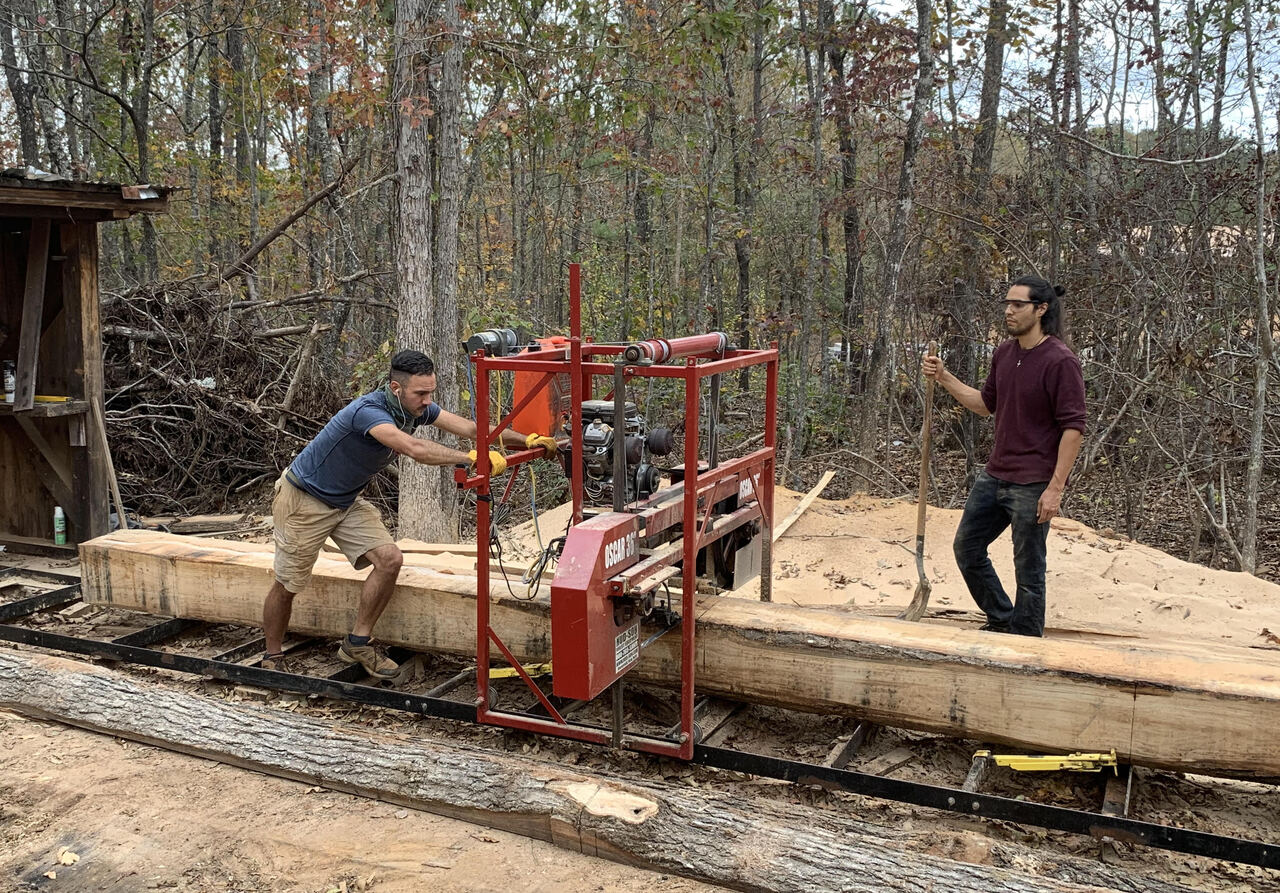 Ekvn-Yefolecv's stewardship of a sustainable bison herd will ensure appropriate genetic management for the perpetuation of the species. Soil health will continue to improve while also providing a stable home for the endangered longleaf pine habitat (with no threat of clearcutting) to sequester carbon and enhance the hydrological cycle in the region. Ekvn-Yefolecv residents will benefit economically through this food sovereignty initiative by having a regeneratively grown meat to supply the ecovillage farm-to-table restaurant.
To reduce its ecological footprint, Ekvn-Yefolecv is committed to localizing food systems. Partnering with buyers within the bioregion is a top priority for ecovillage residents. Moreover, partnering with conservation entities to assist with prescribed fire will yield immense success.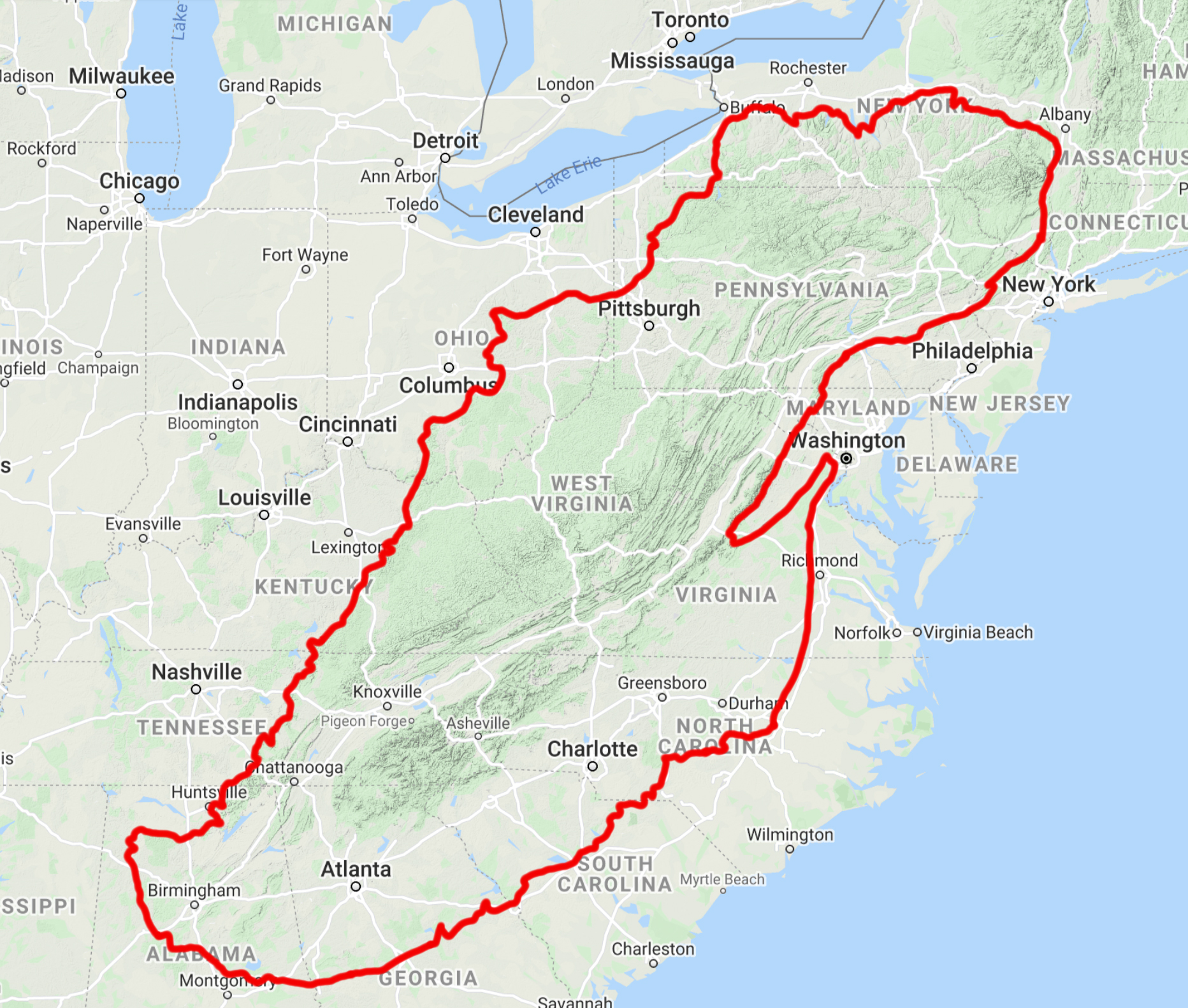 This project was identified as catalytic for natural climate solutions by the Jonas Trees for Climate Health Initiative, which recognizes projects critical to restoring healthy forests for a resilient future. Through this initiative, Jonas Philanthropies has donated $610,000 to more than 38 organizations, 52% of which are Black or Indigenous lead organizations, to support tree-growing. Since January 2020, these organizations have grown more than 750,000 trees with the "Right Tree, Right Place, Right Community" approach.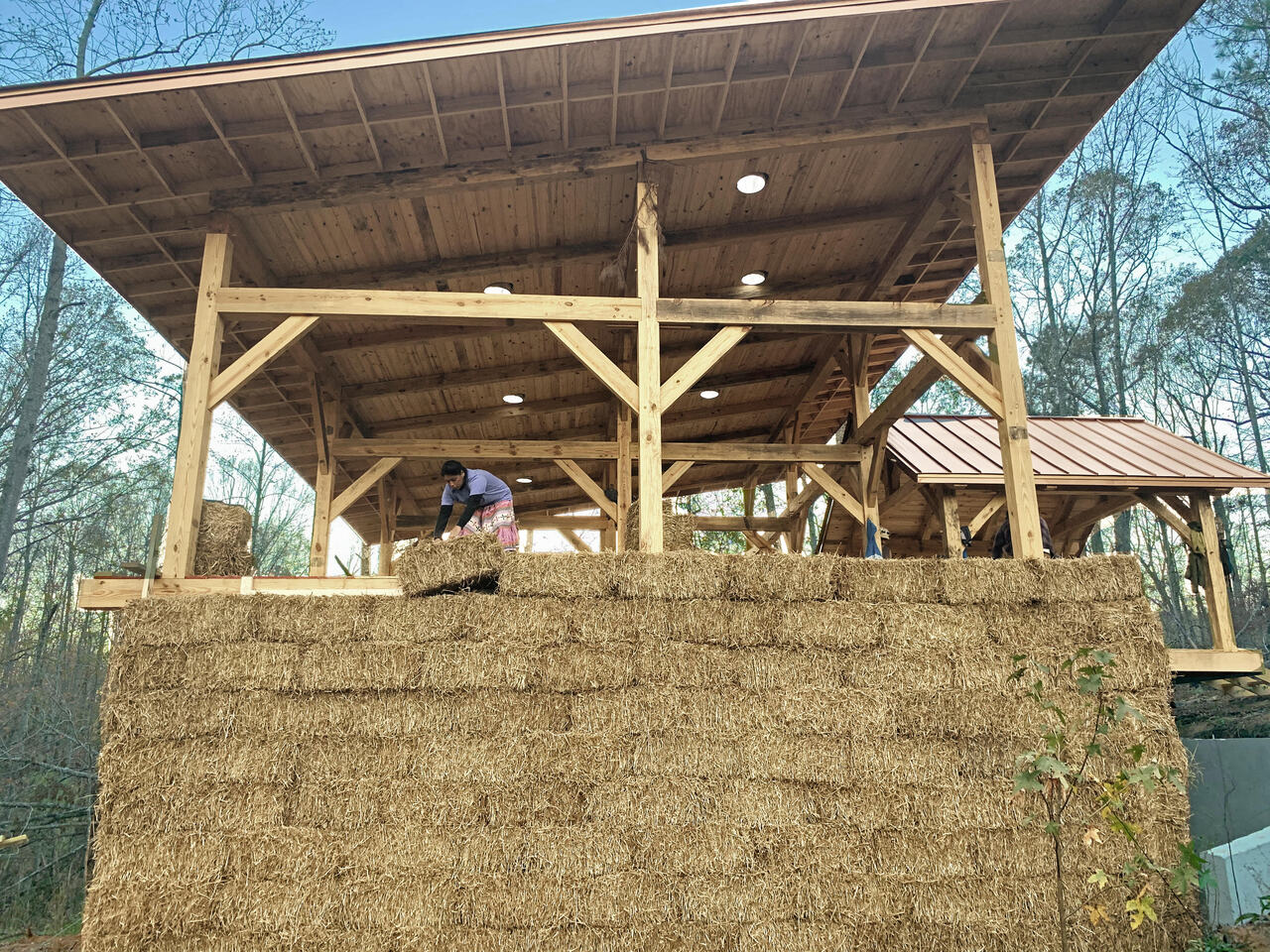 Funding this project will protect critically endangered forests, restore forest ecosystems, and do so much more than growing trees. By additionally restoring healthy economies and revitalizing cultures of care, the health of our entire planet can improve.