Supporting Black Women farmers working to expand regenerative agriculture in the Southeastern US
One Earth's Project Marketplace funds on-the-ground climate solutions that are key to solving the climate crisis through three pillars of collective action — renewable energy, nature conservation, and regenerative agriculture.
From 1900 to 2000, more than 90% of land owned by African American farmers was lost across the US. Loss of farmland impacts intergenerational wealth transfer and threatens the conversion of agricultural land to non-agricultural uses, reducing our ability to harness regenerative practices on farmland to combat climate change. Racial and gender discrimination leads women of color to experience particularly acute disenfranchisement and exclusion. These trends are exacerbated in the U.S. Southeast, making it a critical place to address issues of equity and justice.
This project will expand American Farmland Trust's "Women For Land" initiative in the Southeast. Over the past two years, AFT has been working with the Black Family Land Trust and Kentucky State University Extension to grow our work with African American women farmers in North Carolina and Kentucky, with aims to expand into Virginia. An Advisory Group of local partners has been established, consisting of FSA, NRCS, Rural Development, Cooperative Extension, non-profit leaders, and farmers. There is a groundswell of interest in programming focused on supporting African American women to access financial, technical, and other resources that will support their ongoing stewardship and preservation of farmland.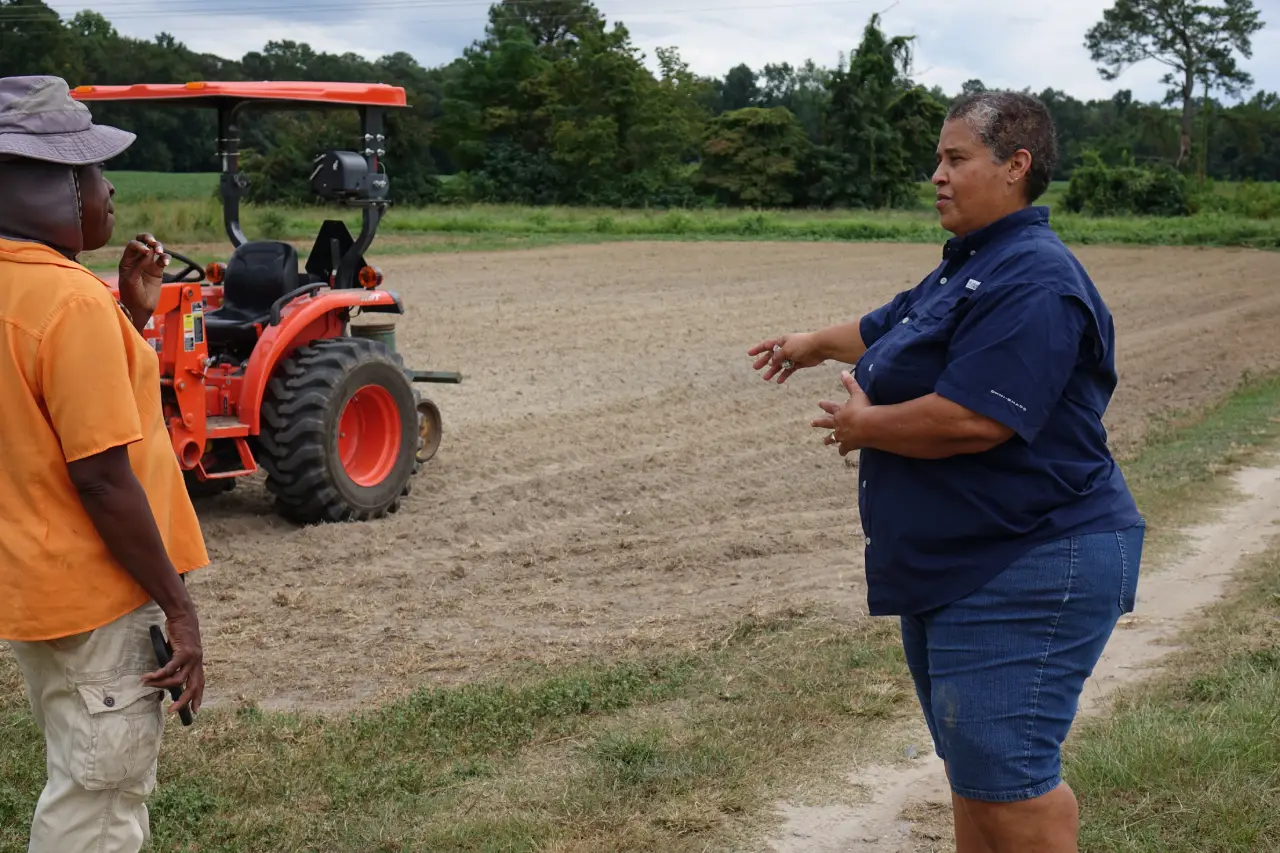 AFT utilizes an innovative approach to greater conservation practice adoption focused on peer-to-peer networking gatherings called Learning Circles. Women landowners and farmers share their experiences and learn from each other and agricultural technical service providers about conservation practice adoption. Through engaging these parties, which include historically underserved women, and through tailoring AFT's approach to the region's needs and sharing what is learned, access to conservation resources and adoption of regenerative practices will be advanced for 60 women farmers over a period of 3 years, positively affecting ~30,000 acres of farmland. Through the utilization of Learning Circles and the support for a regional network of women farmers and landowners, the primary goal is to provide educational, financial, and network resources to help them achieve Increased Resilience, Enhanced Viability, and Land Access. These outcomes are defined as follows:
Increased Resilience: opportunities to invest in season extension, irrigation efficiency, soil health improvements, and more diverse cropping systems.
Enhanced Viability: opportunities to buy equipment or structures to increase production and efficiency.
Land Access: leasing, buying, or protecting farmland and resolving heirs' property issues.
The means through which the American Farmland Trust will attain these outcomes are:
To engage 60 African American women landowners and farmers, representing ~30,000 acres of farmland, through the Learning Circle model and provide tools that aid farmland preservation.
To provide women landowners and farmers with technical resources and educational opportunities to adopt regenerative agricultural practices that support their farm's viability and combat climate change.
To provide transformative $20,000 grants to 15 women/year in this network to realize some aspect of their goal to preserve and steward their land for climate-resilient goals.
By establishing peer networks for BIPOC women in agriculture in the US Southeast, AFT will increase their agency in decision-making on their land/farm and enhance their access to a supportive agricultural community and technical resources. Additionally, the administration of $20,000 grants to participating women will give them the resources to support their direct actions to institute regenerative practices on their land, protect their farmland, and potentially resolve heirs' property issues that may reduce their ability to hold on to and steward their land in perpetuity.
The short, medium, and long-term goals associated with this project are tied to three overarching concepts that AFT's evaluation tools are designed to measure:
Parity: addresses the need to close the gap in access to and utilization of financial and technical resources among women, particularly women of color.
Power and networks: as measured by women's increased confidence in pursuing resources to support their farm and farmland while also increasing engagement with networks of other women like them.
Cultivation of greater resilience at social, ecological, and economic scales: as measured by women taking action towards regenerative agriculture goals and farmland preservation/protection.
Reaching the project's goal for parity in the short-term means that women participants report increased understanding of the financial and technical resources that exist to support them in meeting regenerative agricultural goals on their land and/or farm. In the medium-term, women participants increase utilization of these resources, such as by reaching out to one of the service providers they met at the Learning Circle. In the long-term, women participants report successfully receiving support from AFT's grant program and other relevant loan programs to help accomplish their aspirational goals for their land.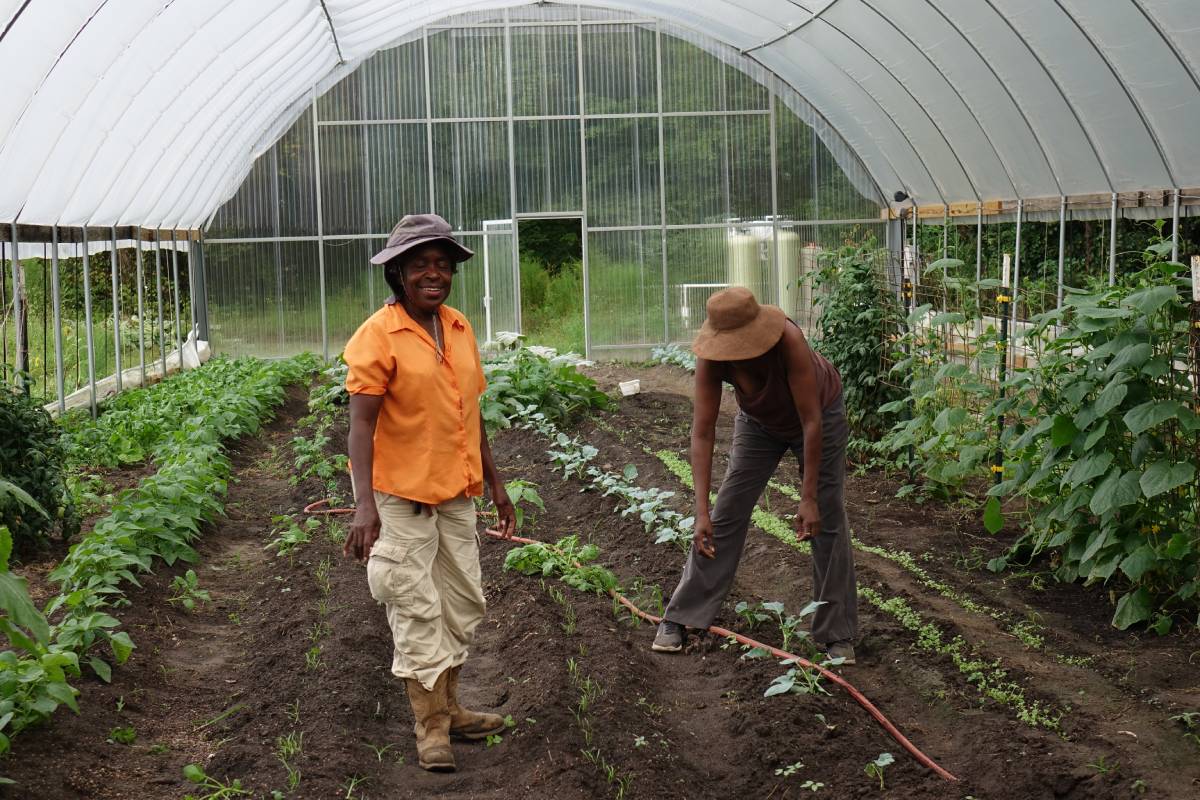 Reaching the project's goal for shifting power in the short-term means that women participants report increased confidence in pursuing financial and technical support, and new relationships are built with fellow women in agriculture and local service providers. In the medium-term, it means that women participants take action toward pursuing the goals they set for their land during the Learning Circle and build collective power through the deepening of their local relationships with fellow farmers, landowners, and service providers. In the long-term, women participants report increased capacity and skill with advocating for themselves and their fellow women in agriculture when accessing resources. Women participants report having taken on new leadership roles in their agricultural communities and on the land they own/steward.
Reaching the goal of resilience in the short-term means that women participants report increased motivation/intentionality to take actions that will improve the resilience and viability of their agricultural operations by taking tangible actions to employ regenerative ag practices on their land and/or protect that land in perpetuity. In the medium-term, women participants take action to increase resilience and viability on their land by resolving heirs' property challenges and/or addressing ways to protect their land so that it can be used to advance stewardship and legacy goals for their farm family/community. In the long-term, women participants report having received support through one or more of the options they pursued, and have observed improved environmental, economic, and/or social outcomes for their agricultural operations.
To accomplish these goals through climate-beneficial practices, the American Farmland Trust will:
Implement four Learning Circles in each state and host six virtual coffee-hour circles designed to emphasize networking, goal setting, and problem-solving, focused primarily on a cohort of African American women farmers and landowners. Its regional staff member would also be available, in partnership with the Black Family Land Trust, grassroots farmers, and consultant Grace Summers, Kentucky State University and Michael Carter, Jr., to provide hands-on help with women who need additional support in addressing concerns and resolving challenges to support their utilization of regenerative agricultural practices.
Encourage women landowners and farmers to adopt one or more regenerative agricultural practices to support their farm's resiliency and viability, as well as combat climate change. For example, AFT will provide technical resources and educational opportunities for participants to learn how to use cover crops for their farm, no-till systems, and establish pollinator habitat - to name just three practices that have climate benefits.
Commit to providing transformative grants to women farmers and landowners in this network to realize some aspect of their goal to preserve and steward their land for climate-resilient goals. The American Farmland Trust will provide $20,000 grants to support women in accomplishing their goals and leading to transformational change. Funding will be matched in part by funds secured through AFT's Brighter Future Fund, which will be made public in August of 2021.