Reforestation Hero: Jadav Payeng
Ordained the "Forest Man of India" by the former president of India, Jadav Payeng planted a tree a day and created a man-made forest bigger than Central Park.
At 16, environmental activist Jadav "Molai" Payeng saw hundreds of dead snakes, the victims of a major drought occurring on Majuli Reserve—the world's largest river island located in the Brahmaputra river in India. He knew at such a young age that someone had to do something, so in 1979, at 16-years old he started planting a tree sapling a day in the barren soil. Now over 40 years later, his forest covers 1,390 acres—approximately the size of 15 football stadiums. Jadav left behind his formal education to give all his attention to the forest. The son of a buffalo trader, Jadav grew up a poor farmer from a marginalized tribal community in Assam, India.
The Mulai Reserve was once a place of wonder with an area of approximately 2,500 acres. But every year during the monsoon season, the river floods everything in sight, destroying homes and farms causing erosion. The land is now under constant threat because of extensive soil erosion on its banks. Every year In the past seventy years the reserve has diminished by more than fifty percent and there are concerns it will be fully submerged within twenty years causing the 150,000 inhabitants to lose their homes and livelihoods.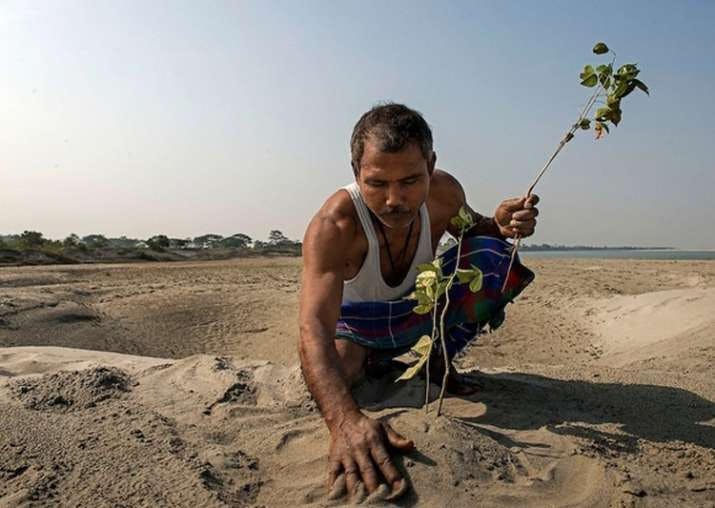 Payeng began by planting bamboo and then moving onto other species. At first planting trees was time consuming until the trees started providing the seed themselves. As his forest grew dense, so did the amount of inhabitants. Soon, the forest was filled with hundreds of species of birds, with deers, rhinos and tigers, and even included a herd of elephants straying into his forest three months out of the year.
Jadav's life began to change in the fall of 2007, when a photojournalist stumbled upon Payeng and discovered him seeding his forest and wrote an article about him. Coupled with the government discovering Jadav through word of the elephants, he gained the attention of the entire country, winning many awards for his incredible achievements and giving TED talks. He has viable ideas to save Majuli Island from erosion by planting coconut trees that grow straight and when planted together in close proximity protect the soil. In turn, this would not only help India's economy but fight climate change.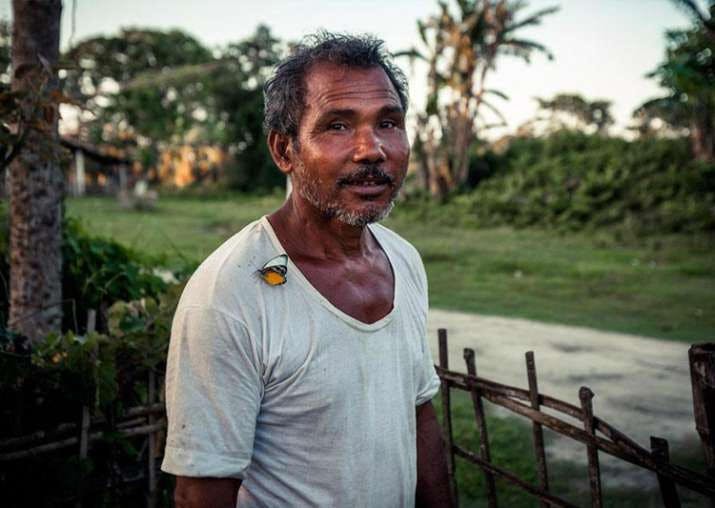 Payeng's worst fear for his forest are humans who destroy forests for financial gain, which makes the flora and fauna vulnerable to their greed. He believes all species on this planet are animals, including humans, only humans wear clothes. But what humans don't realize is that frugality and honoring nature is key to our survival. Jadav notes how humans tend to consume everything until nothing is left.
To honor Payeng for his environmental activism and for planting one tree every day, the forest was named "Molai" after him. Not only that, but Jadav's story inspired a book, Jadav and the Tree Place, written for children that tells his story of how he made a forest that is now home to wild animals. He has been the subject of a couple award-winning documentaries and now people travel across the globe to see the Molai forest. His story is also being taught in ecology classes at schools across the United States.
November 19, 2020