Climate teachers: rural women in Uganda trained their village to resist floods
Floods changed her community's way of life, says Constance Okollet, chairperson of the Osukuru United Women Network (OWN), a local women's group in Osukuru Village, in Eastern Uganda's Tororo District.
In 2007, Osukuru rural village experienced torrential rains causing floods that washed away the village. The community had never seen or experienced anything like it, they said.
"That was our first time to see floods. We didn't know what floods were," she said. "We didn't take anything with us because the water was swallowing people," adds Constance.
The response from the government to the disaster was slow and ineffective. This forced Constance Okollet to start OWN, a local community group that would bring women together to face the extreme weather, becoming a platform for the flood-affected community members.
The group leaders realized there was a need for preparedness in the community. They attended trainings —at times in sites far away from her community— and learned about climate change and why the floods were occurring in their village.
Their next step was to teach their village mates about climate change and solutions to build resilience, such as switching to more efficient stoves, regenerative food production and water harvesting. Up to 5000 women are currently being supported under this initiative.
Adapting restrooms, in particular, to climate change was an important part of the work. Compounded by regular flooding, households in this area construct pit latrines that regularly collapse, some injuring users.
"When we started, we didn't know what climate change was. Many people were saying it was God. But we said no. If it is God, let us do something to prevent what is happening. Let us stand up and begin. I begin, you begin, everybody comes in, and then we can change the world to be a better place to live in.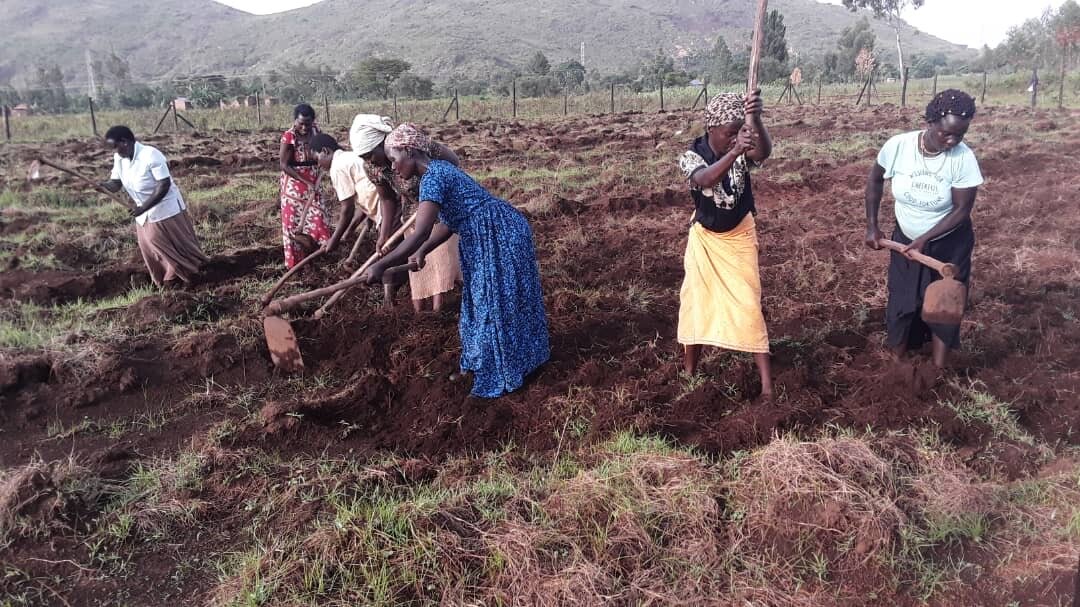 Building community resilience
Back in 2007, the floods destroyed crops, roads, schools and health facilities. It also caused an outbreak of diseases like cholera and malaria.
Like adding salt to the wound, a drought followed in the next weeks. Then another hard storm. In response, the community decided to start a climate center led and facilitated by women.
Hosted on four-acre land, the center boasts of an eco-san toilet, a biointensive gardens, and a booming tree-nursery. It hosts trainees all week with participants learning about different climate topics and sharing knowledge and information.
The center trains women and men on adapting low-cost Indigenous solutions to climate change. The intention is for the community to integrate the learning in their homes and communities.
Among different lines of work, they facilitate community gardens for food production, more efficient appliances and natural conservation, says Godliver Busingye, a key facilitator at the climate center.
"Environmental conservation-indigenous trees and plants – Demonstration forests and nursery tree gardens. Promoting tree planting at household level. As well as promoting entrepreneurship and business at the household level," adds Hajra Mukasa, another facilitator at the center
Adapting the toilet system to resist increased flooding in the community was also a major line of work. The center trained the community in building EcoSan toilets, a closed system that does not need water.
The manure from the ecosan is used in the bio-intensive food production within the center. The community members are taking it up and creating businesses in biointensive food production.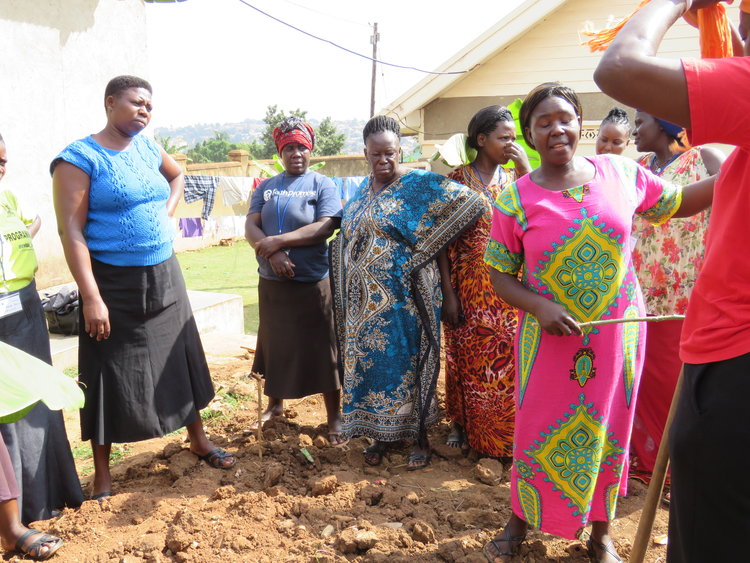 New benefits
Thanks to the resilience efforts in the last decade, the community has started to see a surge in their living standards, which also helps to build more resilience to extreme weather.
On her part, Constance said the center brought in technology, knowledge and empowerment. "We want to transfer this knowledge to the youth and to the world. In the future it will be easier for us to fight the impacts of climate change "says Constance
Their grassroots-led model has the potential to be replicated in other parts of the country, said Richard Kimbowa of the Uganda Coalition for Sustainable Development.
March 7, 2023