How frilled lizards expand their neck skin to scare predators
Each Wednesday, One Earth's "Species of the Week" series highlights a relatively unknown and fascinating species to showcase the beauty, diversity, and remarkable characteristics of our shared planet Earth.
He may not be as terrifying as the Jurassic World dilophosaurus or the Stranger Thing's Demogorgon, but this guy sure tries his mightiest. After all, Frilled Lizards, endemic to northern Australia and southern New Guinea, are members of the dragon family. And at an average three feet from head to tail, they aren't tiny.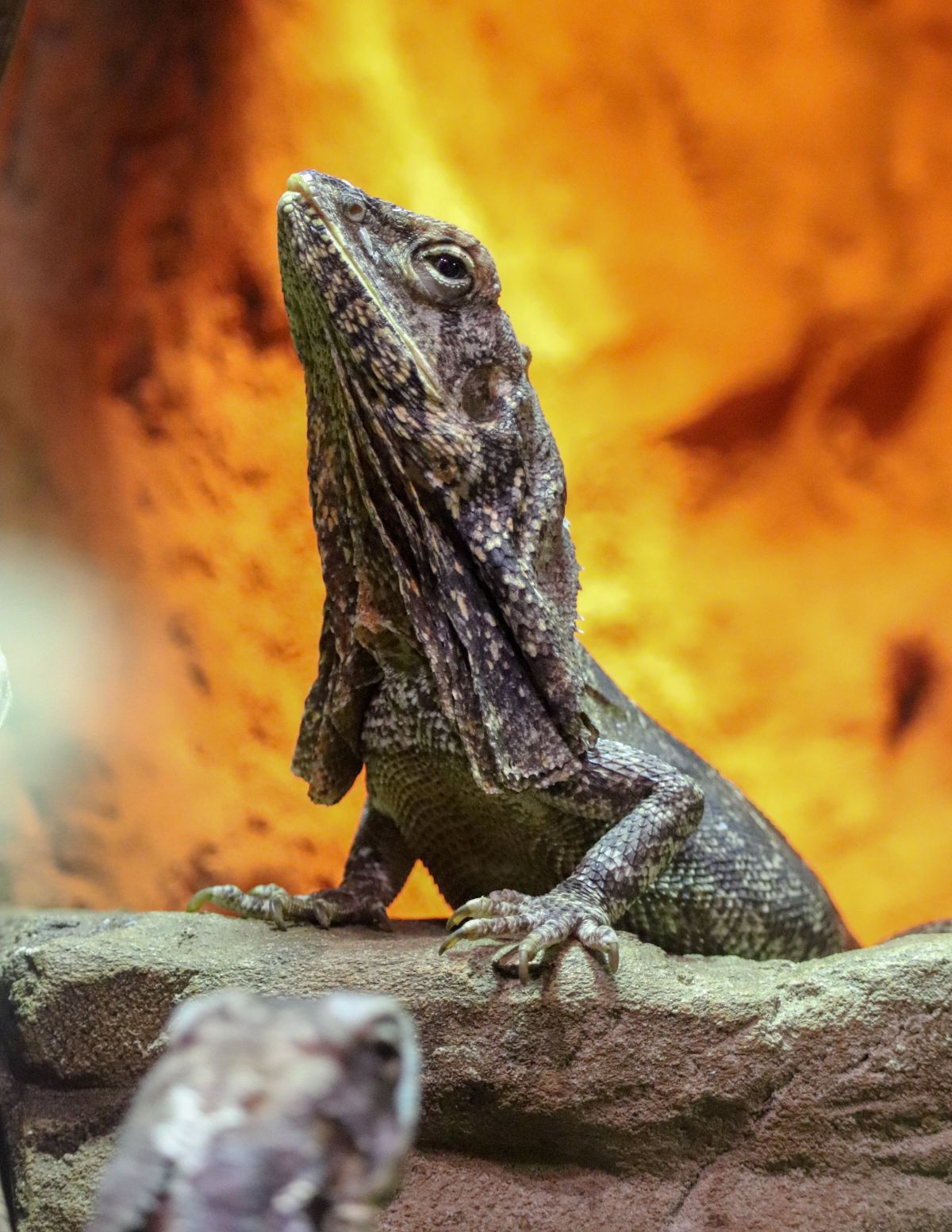 Frilled lizards spend most (up to 90%) of their lives in trees, but descend from time to time to feed on ants, small lizards and mammals, spiders, cicadas, and termites. They needn't unleash their full fury just to feed, though — that's reserved for defense. When a "frillneck" feels threatened, it raises its body, opens its bright pink or yellow-colored mouth, unfurls its pleated, bright red and orange-scaled skin flap into a formidable umbrella-used-as-weapon shape that encircles its head, and hisses. This remarkable frill can measure up to a foot wide, making the lizard seem much bigger than he actually is.
Their main predators are larger lizards, snakes, dingoes, feral cats and birds of prey. If these attackers are unintimidated by the frillneck's display, he resorts to another strategy: running away. With his mouth and frill still wide open, he bolts, his rear legs flailing in a circular motion, almost like he's on a bicycle.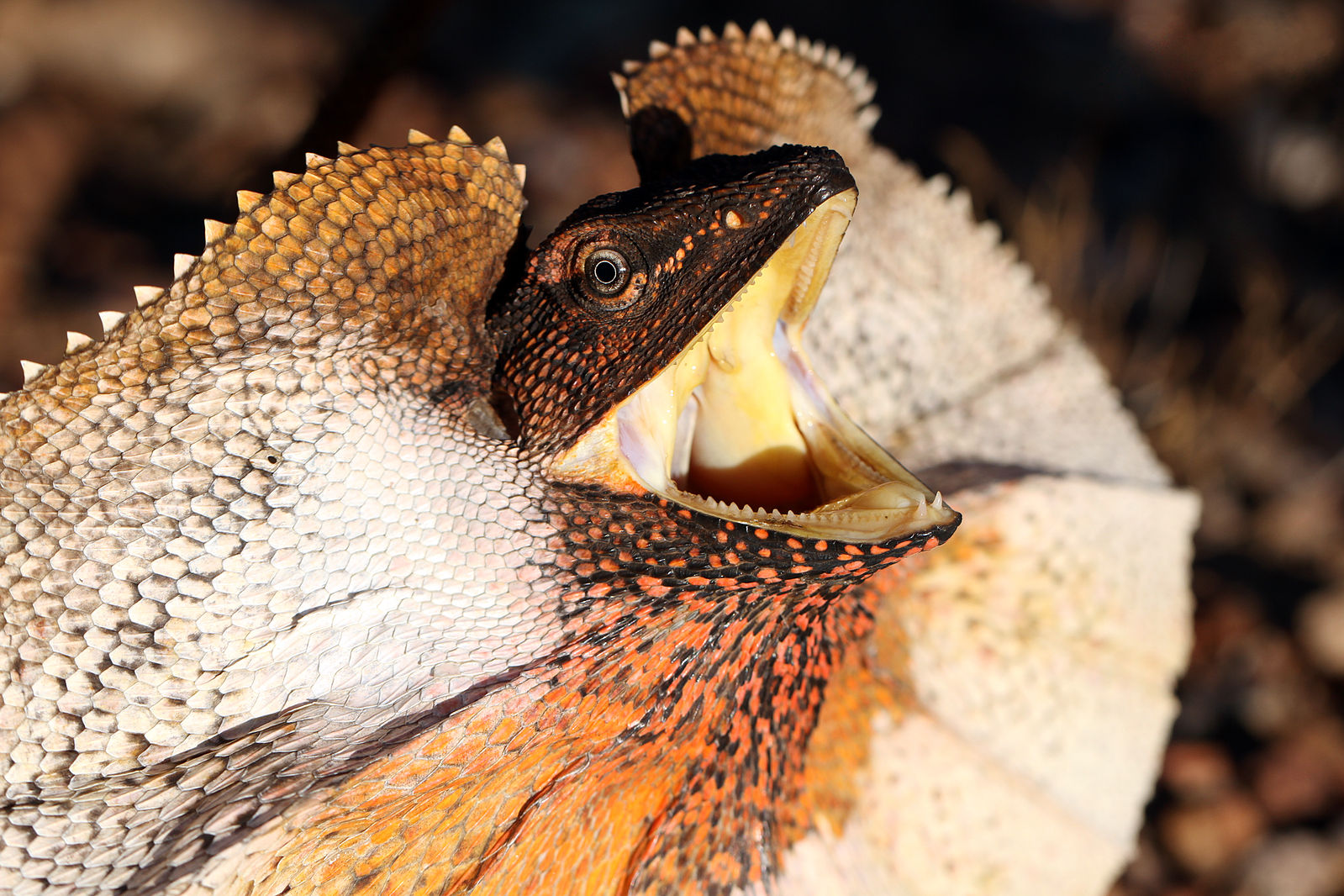 Male lizards utilize their frills for another purpose: mating. They're territorial creatures, and combative. Throughout the reproductive season, they fight, trying to outdo each other with their neck-flap antics. The males also use their frills to attract females, though there's no evidence of the females choosing mates by frill size.
Females lay 8 to 23 tiny eggs in an underground nest. Their parental duties end there: hatchlings emerge fully independent and capable of hunting and unfurling their frill. Not much is known about heir lifespan in the wild, but specimens in captivity live an average of 10 - 15 years, with some recorded to have lived 20 years.
April 28, 2022