The SAFSF Fibers Roadmap: regenerative fibers, regenerative funding
Like food, fiber crops are part of an interconnected agricultural system that impacts health, social justice, and the environment. These familiar yet often overlooked agricultural products include plant-based fibers like cotton, hemp, and flax and animal-based products like wool, alpaca, and leather.
A new report, The Fibers Roadmap: Integrated Capital Opportunities to Support Revitalization of U.S.-Grown Fiber, Textiles, and Leather, examines the interconnected impacts of the current textile industry and the opportunities for funders and investors to be part of the growing revitalization of just and equitable U.S-based fiber production.
The Fibers Roadmap, written by Sarah Kelley, Jenny O'Connor, and Calla Rose Ostrander, is a project of Sustainable Agriculture and Food Systems Funders (SAFSF). Drawing on over 60 interviews with fiber system businesses and funders/investors, The Roadmap lays out a seven-year vision for values-based investment and funding needed to support regenerative fiber agriculture and revitalize U.S.-based textile processing and manufacturing.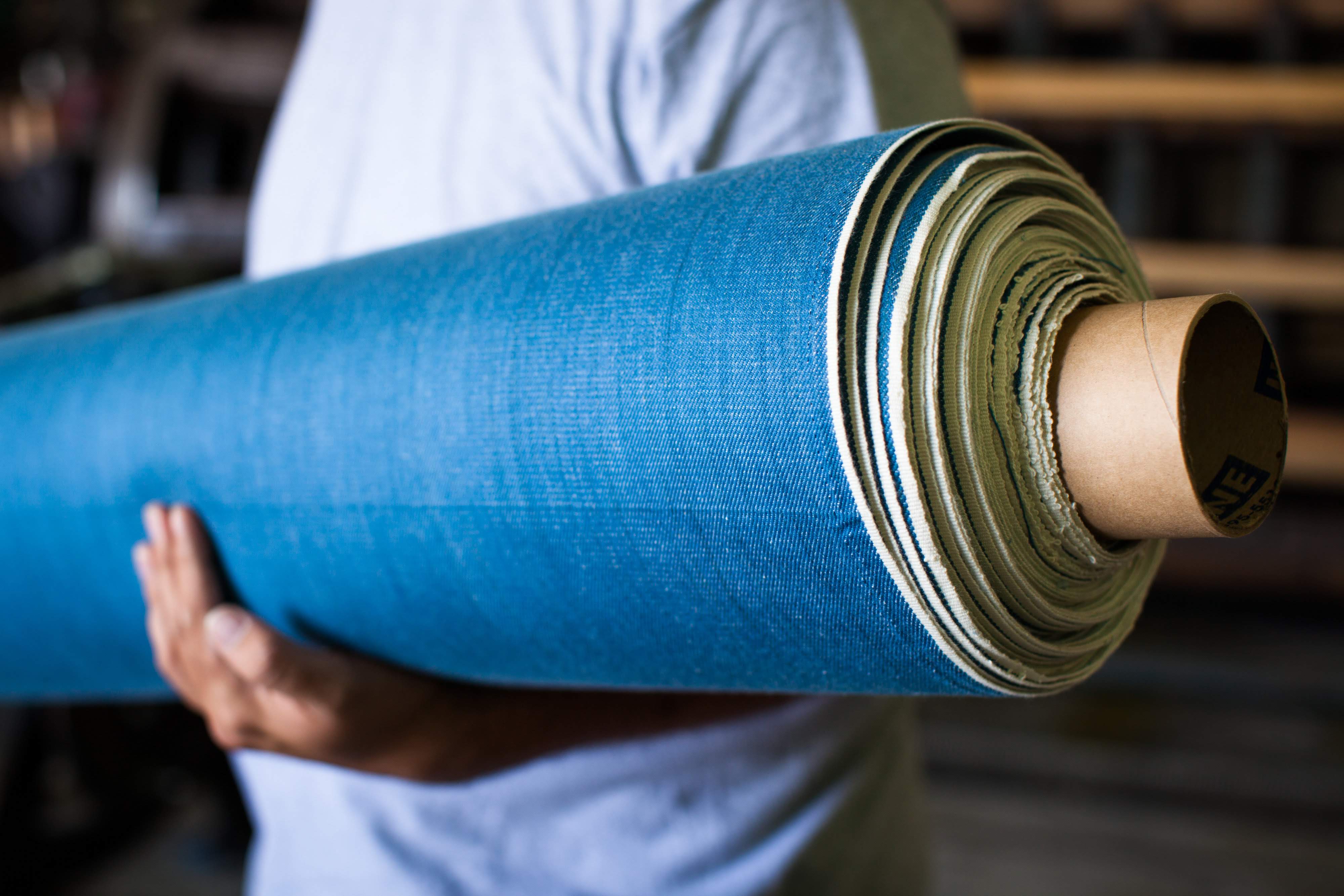 Funding support was provided by One Earth, 11th Hour Project, Globetrotter Foundation and the #NoRegrets Initiative, Jena and Michael King Foundation, and an RSF Donor Advised Fund.
The global textile industry is an approximately $1 billion global industry. Much of the industry's recent growth has been driven by the rise in synthetic polyester fibers, which now make up nearly two-thirds of global fiber production. As a counterweight to this trend, the Roadmap focuses instead on soil-based natural fibers. Growing interest in regenerative agriculture, which draws on the wisdom of indigenous and traditional agricultural practices, holds major promise for fiber production as well.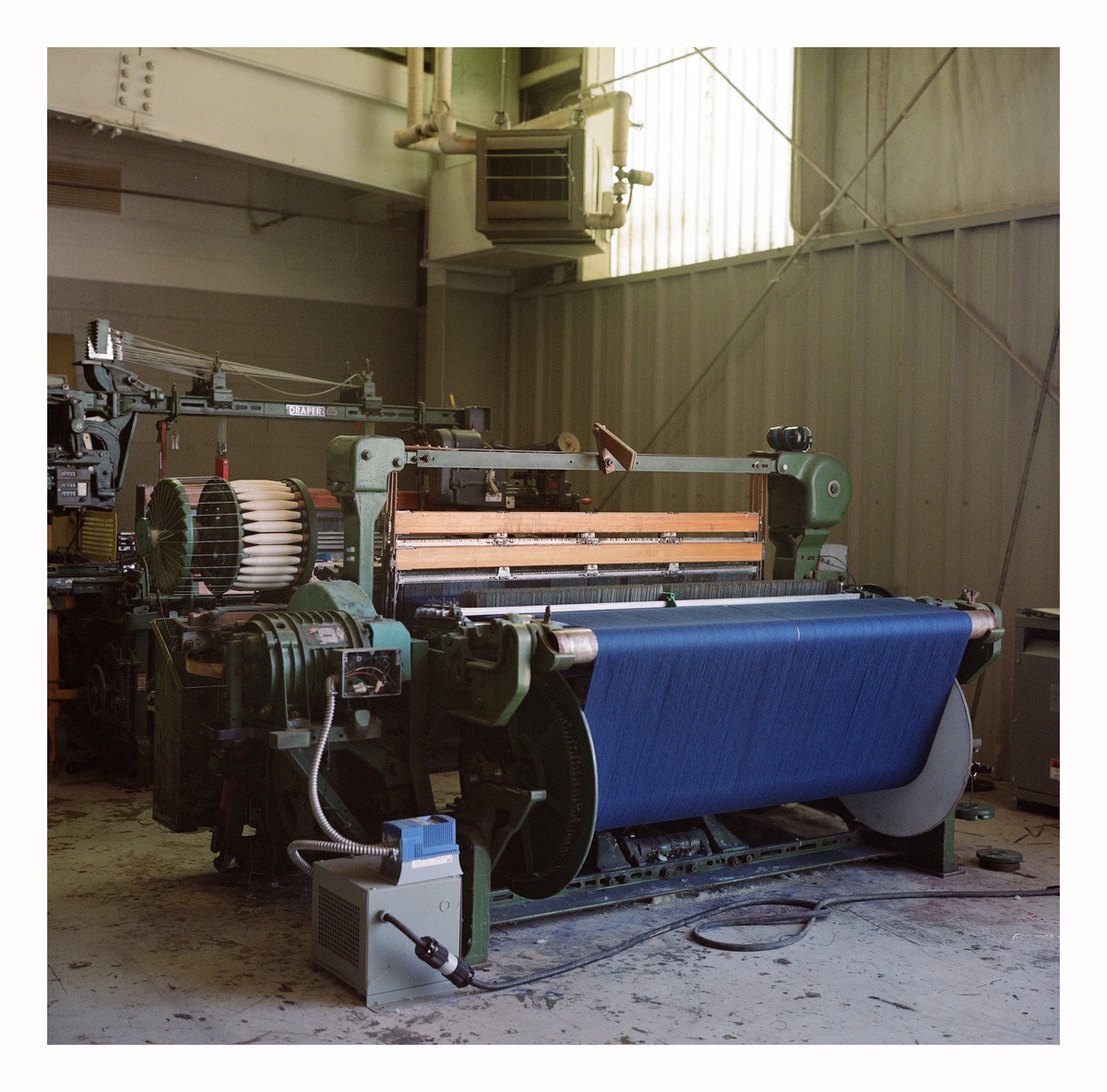 The SAFSF Fibers Roadmap uses the framework of "Integrated Capital," adapted with permission from RSF Social Finance. This approach to funding mobilizes multiple forms of capital, including grants, guarantees, loans, and investments, to support an equitable economic ecosystem. In addition, the Roadmap aims to demystify the textile supply chain for funders and investors, helping them understand the steps involved in the supply chains for natural fiber crops and the current gaps in U.S. processing.
Finally, the report lays out a Roadmap for addressing five key Gaps and Levers over a seven-year time horizon from now until 2027. Gaps include the need for field-building funds to overcome barriers to prototyping and growth for small fiber businesses; support for technical assistance, policy, and research; and finally the actual infrastructure investment required to revitalize US supply chains. The Roadmap's action plan also emphasizes the need to shift financial decision-making power to those most harmed by the extractive history of the textile industry and conventional financing practices, including Black, Indigenous, and people of color leaders, farmers, and garment workers.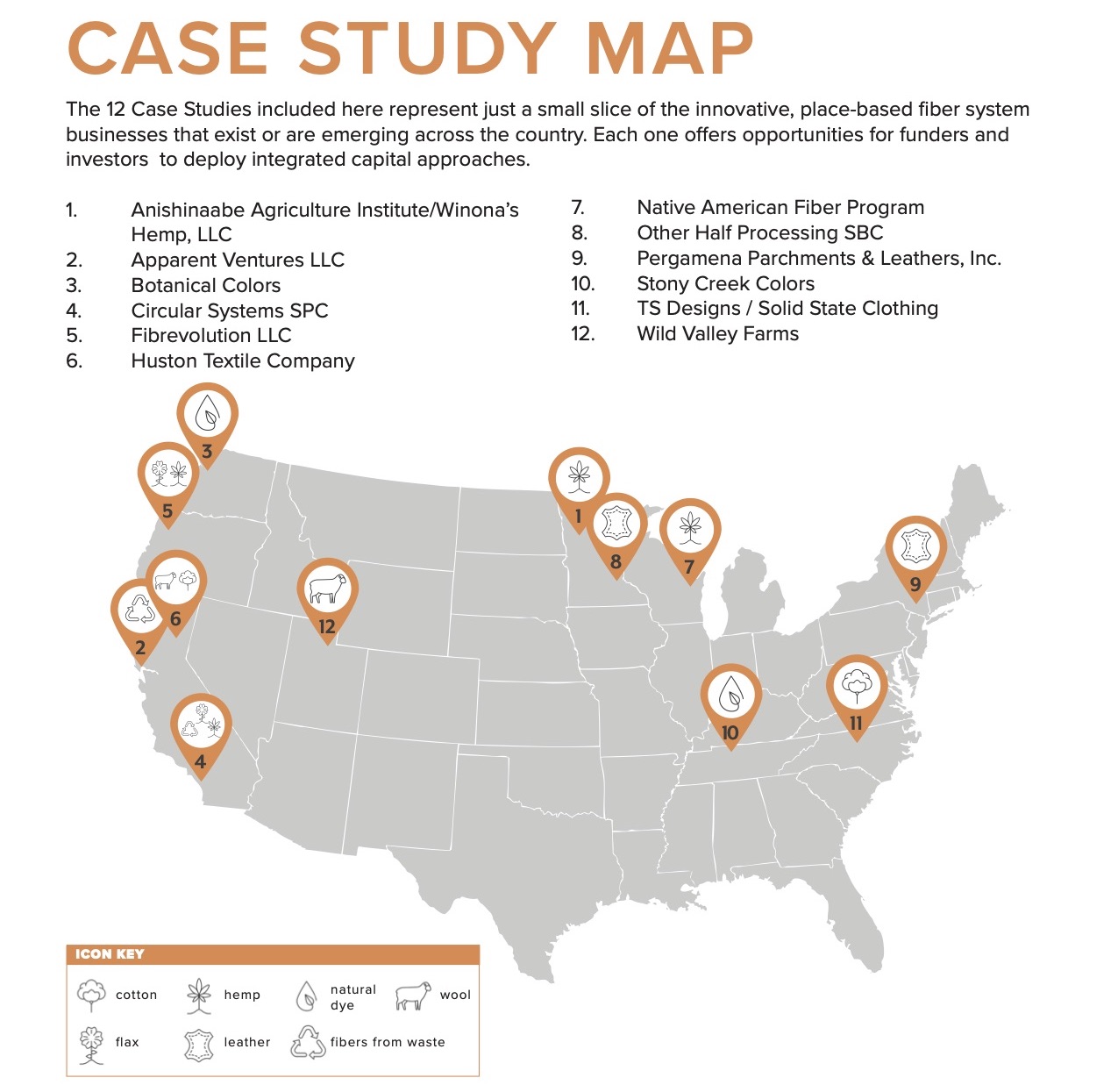 The Roadmap also features 12 accompanying Case Studies, which represent just a small slice of the growing web of fiber system businesses across the country. As just a few examples:
Anishinaabe Agriculture Institute focuses on hemp production and processing on tribal lands in Minnesota.
Apparent Ventures is developing technology to convert invasive plant species into textile-grade fibers.
Wild Valley Farms in Utah converts waste wool into a nutrient-rich regenerative soil amendment.
Fibrevolution focuses on fiber flax production, the source of linen, in the Pacific Northwest.
Industry pioneer Huston Textile Company is rebuilding US supply chains for cotton and wool.
Recent panels for Textile Exchange and SAFSF have featured several other case studies in detail, including the Native American Fiber Program, Pergamena Parchments and Leathers, Circular Systems, and Other Half Processing.
The Fibers Roadmap and 12 Case Studies are available for download here.
October 25, 2021