Unmasking the human face of climate change: two storytellers present a film on the climate emergency in Nepal
How does climate change affect our daily lives? Why and how should we adapt to these changes? Answers to these topics could be daunting, but those are the conversations Neelima Vallangi, and Deej Phillips want to spark through their documentary film temporarily titled "Demystifying Climate Crisis Through Human Stories."
The film, which is still under production, will be a collection of stories that illustrate the consequences of climate change on the lives of people in different regions of Nepal. "The documentary specifically shows the human cost of climate change," explains Vallangi, an Indian writer-photographer and the brains behind scripting and directing the film.
A few months ago, overwhelmed by the disastrous consequences of climate change, Vallangi started a series of interactive conversations on climate change with her vast base of social media followers. After sharing information on topics such as greenhouse gases, the fossil fuel industry and climate justice and interacting with her followers, she realized that many don't necessarily understand how a warming planet could affect their lives.
Globally, experts are now pushing for further research and to communicate the links between climate change and public health and well-being to make the issue relatable.
Aligned with this, the film is also attempting to tell stories of climate impacts in people's everyday lives. "If people can't imagine what climate change does, then they will do nothing about it," says Vallangi.
Choosing water as the film's central theme, the duo carefully identified stories to illustrate how climate change contributes to too much or too little water, which in turn affects the daily lives of people and communities. For instance, the film trails a woman facing health disorders and stress due to the scarcity of freshwater. Another part of the film highlights the story of a young girl who lost her life when a flash flood swept a road away. Yet another part focuses on a football ground that regularly gets flooded and hinders the training activities, progress, and ambitions of children.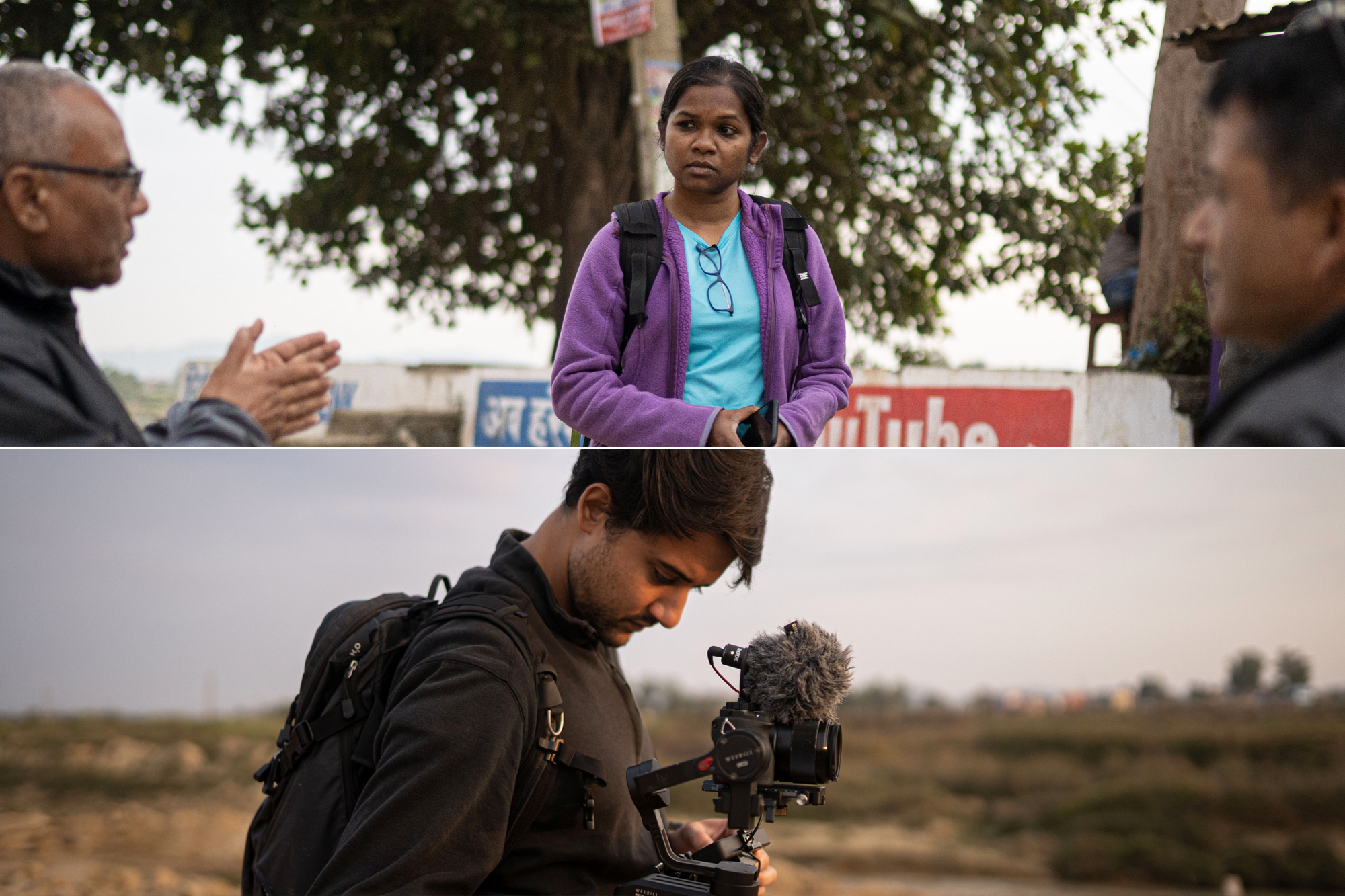 The film features interviews with scientists and experts from the region coupled with animation and motion graphics to explain the science behind occurrences such as increased rainfalls and glacial melting in the mountainous region.
Through these interviews, the filmmakers aim to demostrate how, apart from climate change, bad governance and management practices can make a region more vulnerable. "We'd like to showcase that policymakers and people in power will have to think of (climate change) adaptation strategies, and as citizens, what can you demand from them," says Vallangi, who is irked by the extra attention given to individual rather than government actions.
Visual representation of climate change and its solutions also dictates how people are attracted to the issue and how they perceive it. According to the seven principles for visual climate change communication by research organization Climate Visuals, portraying real people, and emotionally powerful climate change impacts are critical.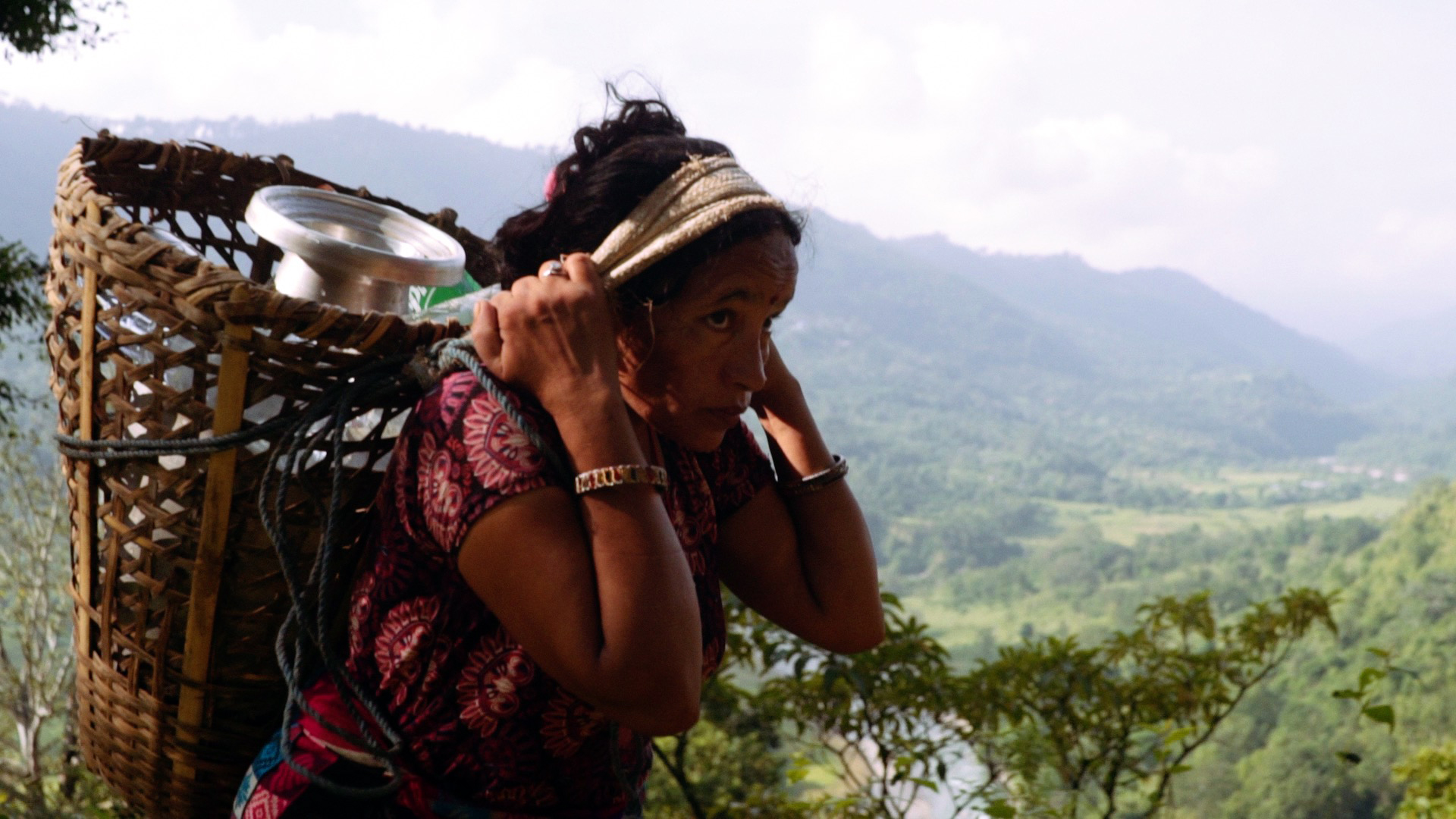 Deej Phillips, a filmmaker from London and the project's cinematographer, says that the film's visual language strives to keep the human character at the center. "Science and numbers are essential for the story, but people won't resonate with ten to fifty-year predictions of the planet. Human faces are needed to make the story relatable, emotional, and to move people," he says.
The project started in October 2019 as a self-funded passion project and went on to collect around $10,000 through crowd-funding which covers their filming expenses & basic post-production costs. They also plan to raise more funds to visit the upper-Himalayas for the last phase of filming and hire more post-production resources. The team is exploring options to screen the film with the help of media houses and distributors or directly through YouTube and other social media platforms. "We are also in talks with local partners to screen the film among communities in Nepalese," says Phillips.
While the first part of the filming has already wrapped up, they aim to return to Nepal in early 2020 for the second part and finalize the roughly 40-minute film by March.
October 25, 2021