Vegan eating for a healthy body and healthy planet with Josh Garcia
I hate rules. Always have. Regardless of whether it's the IRS or my Mom, any infringement on my freedom triggers me.
I also love food, and admittedly, I took a tremendous amount of pride in my work at dinner parties. Fire grilling salmon swimming in dill butter served alongside Feta, Watermelon and Mint salad. And for dessert, a buttery Peach Cobbler topped with Ice Cream, was one of many ways I created quality time with my favorite people.
Equally, I'm fiercely passionate about wildlife conservation, protecting our natural resources and curbing climate change. For that reason, most of my work as a video-journalist orbits around just how fascinating this planet is. So when someone I respect gently informed me that eating meat and dairy is one of the worst things I can do for our planet (and also in direct conflict with my platform) I wasn't trying to hear it. I repeat, I was very defensive. Veganism would make me skinny, or fat, or maybe skinny fat. Oh yea, and I still don't like rules. Put them on my food? We have a problem.
But after 6 months of being gently nudged to reconsider my position, I found that the science couldn't be more clear. If agriculture alone already occupies 50% of earth's habitable land, and a meat-eater's diet requires 18x more land than that of a Vegan, which approach would you choose to sustain our growing planet? It was undeniable that one of the best things I can do to curb climate change, end world hunger and deforestation is to commit to a Vegan diet...hesitantly, begrudgingly. "Fine. I'll give it a week" but I knew I definitely won't be sticking to this.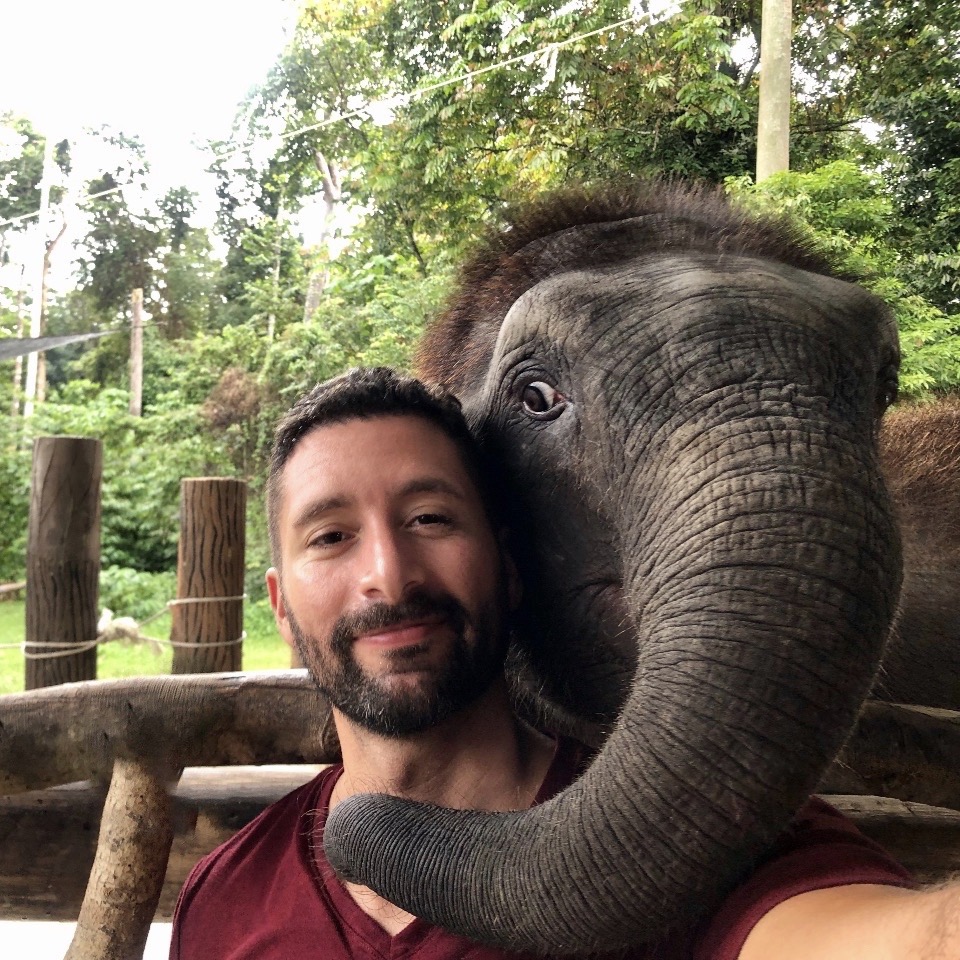 My blood pressure dropped, my high-cholesterol disappeared, and my stubborn heart burn became manageable. Could what's good for the earth just so happen to be good for human health too? If eating animals is healthy, and by doing so we increase our risk for heart disease by 50%, then why does a plant-based diet reverse the diseases that meat causes? Goddamn it. Now I'm "that guy."
Fast forward to 2019, when EAT Lancet thoughtfully designed a low-to-no animal-products approach to feeding earth's 8 billion inhabitants in an effort to reverse climate change and improve human and planetary health. Sadly, the globe shot it down. They responded just as I did when I learned about the meat and climate change connection. Politicians, and even the World Health Organization literally lost their mind in fear, that, if they want to save the planet, they must commit to the unfathomable misery of a life without chicken.
We can continue to fight the science.
We can continue to do nothing.
Or...we can do something.
And I've learned what that "something" is, is directly related to that specific person's values. I celebrate any effort to reduce our impact on the planet, even small ones like meatless Mondays. But if you share the same urgency as I do to correct the state of our climate, and understand we no longer have the luxury of time for industry, government and 8 billion hungry humans to be "gradual," then you're ready to Go Vegan. And I'm here to make it easy for you:
Regardless of what spin on Veganism you subscribe to (High-Protein, Keto, Organic, Local, Rainforest Alliance Certified, Fair-Trade or the "If-it's-Good-I'll-Eat-It Diet") there's an infinite mix of restaurants, recipes and groceries to get you there. It's not that hard, it's actually more affordable than eating animal products, and the answers to all your questions are literally just a google search away. As for me, I eat for health, often times it's for pleasure. I prefer to mix the two if I can. Here's some of my very affordable default-go-to staples: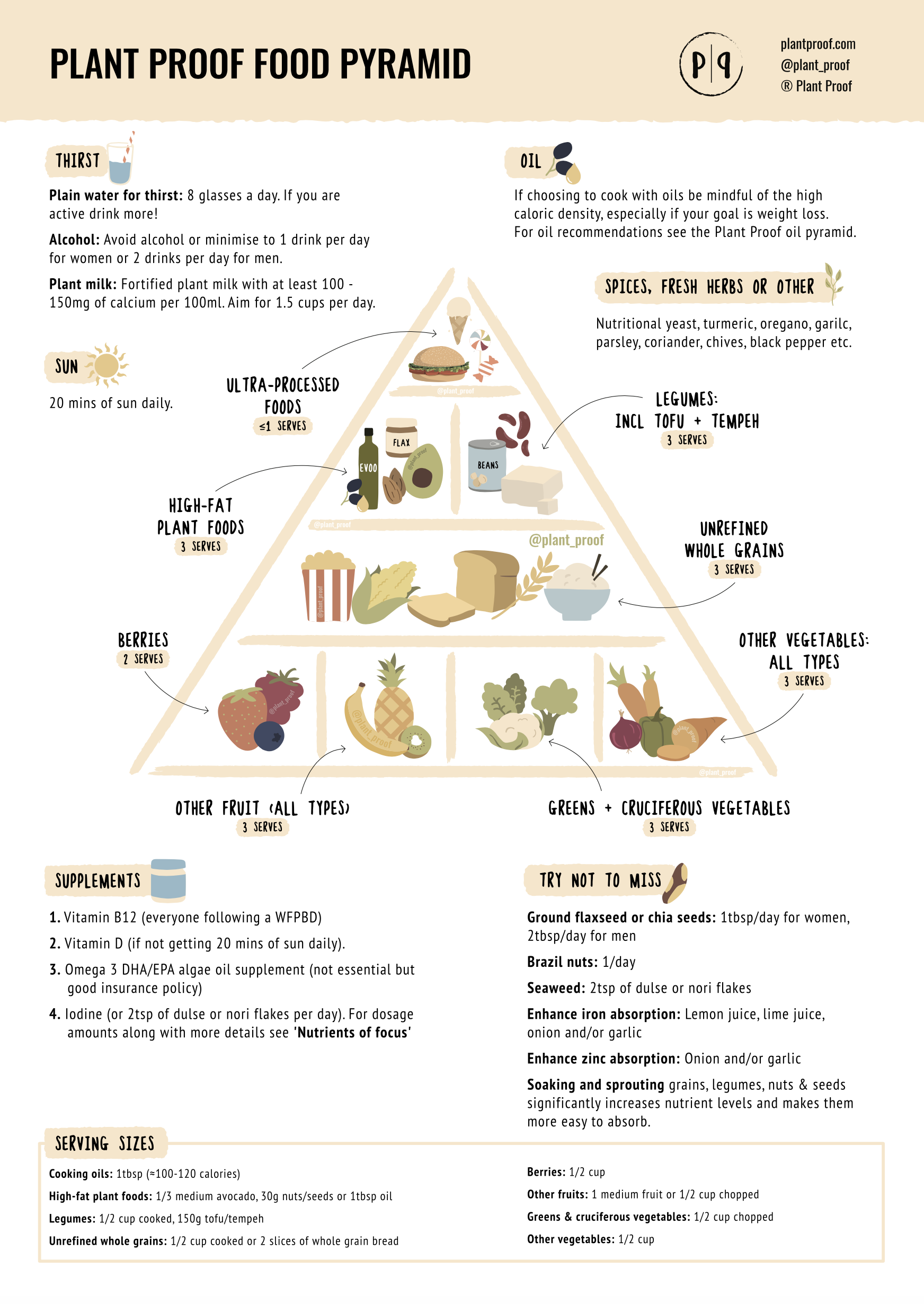 Breakfast 1: Cream Quinoa Oatmeal w/ chopped banana & hempseed. + Apples dunked in Peanut Butter
Shopping List:
Quinoa or Oatmeal/Barley works to
Coconut Cream in a can (don't waste your money on this "Lite" stuff")
Bananas
Hempseed in a bag
Apples
100% Pure Peanut Butter
Recipe:
Make about 4 servings of oatmeal in boiling water as you normally would. After it's ready, boil off some of the water until it thickens. At which point you add a full can of coconut cream, a little salt and agave to taste. Chop apples and drizzle in peanut butter.

Breakfast 2: Fruit & Spinach Protein Smoothie + Avocado Toast
Shopping List:
Fresh Frozen Fruit. Grab whatever looks good.
Banana
Fresh Spinach
Vegan Protein Powder (my fave it Green Regimen Vanilla)
Avocado
Whole Grain Bread
Recipe:
In blender mix frozen fruit, banana, a handful of spinach, liquid of your choice. Toast your bread and top w/ smashed avocado. Sprinkle with salt and pepper.

Breakfast 3: Tofu Scramble + Fruity Vegan Yogurt
Shopping List:
Firm Tofu
Can of Tomatoes
Any fresh veggies
Turmeric
Fresh herbs or seasoning + salt & pepper.
Vegan Yogurt Plain No Sugar
Fresh berries
Fruit preserves -no sugar
Recipe:
In a well-oiled pan, sear tofu until black on both sides. Then break up into crumbles. Add 1 tbsp turmeric and tomatoes. Cook away water, add veggies, herbs, seasonings of your choice and salt/pepper to taste. Mix well and serve up. Fork-mash berries and jam together make a fruit mush. Place on top a serving of Vegan yogurt. Yep, that easy!

Lunch 1: Tempeh Sofritas Burrito
Shopping List:
Tempeh
Rice or any grain
Salsa in a jar or make your own
Black or Pinto Beans
Mesclun Greens
Avocado
Mexican seasoning.
Tortillas
Lime
Recipe:
Make your rice, no salt needed. Make your salsa by chopping up onion, cilantro, tomato, mango and tomatoes. Warm your beans. Sear Tempeh in a well oiled pan. I like to blacken it for that smokey char flavor. Toss with Mexican seasoning. Turn off flame and set aside. Smash your avocado. Chop down your mesclun greens. Cram all of the above inside a tortilla, top with lime, fold and eat. No cheese or sour cream needed but if you insist, their are plenty of vegan varieties of these.

Lunch 2: Hearty Lentil Soup + Spinach & Kale Salad
Shopping List:
Lentils
Onion
Garlic
Salt
Spinach & Kale salad blend
Recipe:
Cook Lentils in water until they're a mush. If you want a finer soup, allow them to cool and blend in the blender with onion, garlic, and salt. Chop kale and spinach. Garnish with tomatoes, olive oil, croutons, vegan parmesan. The option are endless.

Lunch 3: Vegan Egg Sandwich + Chia Pudding
Shopping List:
JUST EGG Vegan Egg
Whole Grain Bread
Veganaise (Vegan Mayo) and/or Avocado
Dill
Greens
Tomato
Salt Pepper
1 2/4 cup of Chia Seed
32oz carton of Non-Dairy Milk
2 cups of any Non Dairy Yogurt
10 - 15 Dates
Vanilla Extract or fresh bean
Maple
Fresh fruit
Recipe
Sandwich: Poor JUST EGG Vegan egg onto a non-stick or well-oiled pan until it browns like an omelette. Remove and toss in a bowl with Veganaise and/or avocado, dill, salt and pepper. Place on toasted bread and top with tomato, Greens. You know how to make a sandwich.
Chia: In a blender, pulverize one carton of non-dairy milk, with 10-15 dates (remove pits first)! When broken down, change blender speed to low, add yogurt, 1/4 tsp of salt and maple and vanilla to taste. When evenly blended slowly add chia seed (again blend slow to not break up the seeds). Leave in canister overnight to thicken in to a pudding like consistency. If too thick, mix in non-dairy milk or water to thin. If still too thin, mix in more seed. Top with fresh fruit and a sprig of mint.

Snack 1: Chocolate Almond Butter Shake
Shopping List:
Non-Dairy Milk
Banana, Raw
Cacao
Almond Butter
Ice Cube
Recipe:
Blend it up, add ice until desired milkshake like texture is met. Add vegan protein powder if you're hungry.

Snack 2: Carrots & Hummus + Zaatar
Shopping List:
Carrots
Hummus
Tahini butter
Zaatar
Recipe:
Unless you want to make your own hummus from scratch, then there is no recipe. Open your hummus, drizzle it with Tahini butter and Zaatar. Dip your carrot in there and get crazy.

Snack 3: Protein Bar or Snack Bar
A million recipes for these online or you can just go to any market and start trying the infinite amount of plant based food bars available. Some are high protein, some or more like snack bars with a nutty oatmeal base. Regardless of what you do, lean towards those that aren't loaded with sugar or yogurt/chocolate covered.

Dinner 1: Vegan Burger w/ Carmelized Onions on Toasted English Muffins
Shopping List:
Any frozen plant burger of your choice (I love Impossible Burgers)
Whole Grain English Muffins
3 large Onions
10 Dates
2 tsp Vinegar
Avocado
Greens
Tomato
Ketchup
Mustard
anything else you wanna pile on top, then just grab it. Follow your dreams on this one!
Recipe:
Wet a pan with a little oil and water, inside place chopped onions, dates and vinegar. Over a medium flame allow dates to break down and onions to caramelize to a tenth to their original size. Expect this step to take about 40 minutes. Pan sear burgers until done and place on top of toasted english muffins with all of the above. Generously top with caramelized onions.

Dinner 2: Mesclun Chicken Salad w/ Toasted Rice Croutons
Shopping List:
Any frozen Plant Chicken (I love Gardein Chicken Tenders)
Mesclun greens
Tomatoes
Avocado
Purple onion
Apple
Rice
Recipe:
Add 1/4 cup of oil to a skillet. Before it gets warm, add 1/4 cup of uncooked rice. Cook until toasted and crunchy. Add salt to taste. Remove. Re oil pan and sear Plant Chicken til golden brown. Serve on top of mesclun greens with avocado, tomatoes, purple onion, chopped apple, and generously sprinkle on toasted rice.

Dinner 3: Pilaf, Steamed Broccoli & Seitan steak
Shopping List:
Any Seitan steak of your choice
Pilaf Rice
Vegetable stock (or alternatively veggie stock cubes)
Broccoli
Recipe:
Boil the Rice Pilaf in Vegetable stock or add a veggie stock cube to water. Feel free to add raisins or veggies of your choice. Gently steam the broccoli. You can peel and use the broccoli stalks as well. When everything is ready, warm seitan in a pan or microwave and serve up.

Dessert 1: Vegan Ice Cream Sandwiches
Shopping List:
1 Pint of Vegan Ice cream of your choice
1 bag of Vegan Cookies of your choice
Recipe:
When Ice cream is malleable, but not too soft pack between two cookies. Immediately wrap each sandwich in aluminum foil and refreeze for at least an hour so it keeps shape. Come dessert time remove from freezer and enjoy.

Dessert 2: Creamy Chocolate Pudding Pops
Shopping List:
2 Avocados (yep, I said avocados)
1/4 cup Fine Raw Cacao Powder
2 heaping tablespoons of Almond Butter
Vanilla Bean or extract
Non-Dairy Milk
Maple Syrup
Sea Salt
Recipe:
Mix all of the above into a blender. Add enough almond milk to get the blender moving but do not make soupy. Then slowly add maple, vanilla and salt to taste. Poor into popsicle molds in time for dessert.

Dessert 3: Easy Seasonal Fruit Cobbler
Shopping List:
Enough fruit to cover the bottom of a 9x13 baking dish (e.g. 7 peaches)
1 1/2 teaspoons fresh lemon juice
3/4 cup all purpose flour
¼ cup cane sugar
1/4 teaspoon cinnamon
¼ teaspoon baking soda
¼ teaspoon salt
¼ cup melted coconut oil
1 teaspoon vanilla extract
Vanilla ice cream
Recipe:
Preheat Oven to 400°F. Line bottom of greased baking dish with fruit and drizzle with lemon. In a bowl mix flour, sugar, cinnamon, baking soda, salt, vanilla and coconut oil with hands until crumbly. Cover fruit with crumbles and bake for 30 minutes. Allow to cool. Serve with Vanilla Vegan Ice Cream and garnish with a sprig of mint.

If you've been eating one way for x amount of years, don't expect to master Veganism over night; like with anything, there's a learning curve here too. But if you think going Vegan is hard, try adapting to climate change. I've learned Veganism only really makes sense if you care about animals, wildlife, your health, or other people. Oh, and also our precious rainforests, oceans, clean air, climate change, species genocide, world hunger, our future, peace on earth, and the existence of every living thing on planet earth. Other than those few minor things, I guess it's really not that important.
If you want to learn more, and I hope you do, I make this point in with great visual detail in this this presentation.
Please reach out for anything, I'm an open book.
This is the beginning of a One Earth series that we're calling Planetarian Diets, featuring people saving the world through the food they eat.
December 1, 2023