A small restaurant in Madrid, a big step for agroecology
Just as Holbach, Diderot and other enlightened revolutionaries had a Parisian salon where they met and cooked the French Revolution, Madridian environmental rebellion has its own kitchen. Literally. El Fogón Verde (The Green Stove) is a small restaurant conveniently located between the city's cultural boulevard, Paseo del Prado, and the bohemian Barrio de las Letras. On the surface, it comes as any other vegetarian restaurant. Digging deeper, one discovers that it is much more than that. It is an environmentalist's dream come true.
Five years ago, Mariano González and Luis Rico, two of Madrid's better-known environmental activists, came up with a plan. All the agroecological food they bought through small consumer groups could have a bigger impact if they centralized it all in one restaurant. They imagined a cooperative in which all the suppliers were local eco-friendly initiatives and in which employees could also be the owners of the place. A company where every decision was deliberated in assemblies and where salaries were decent and equal.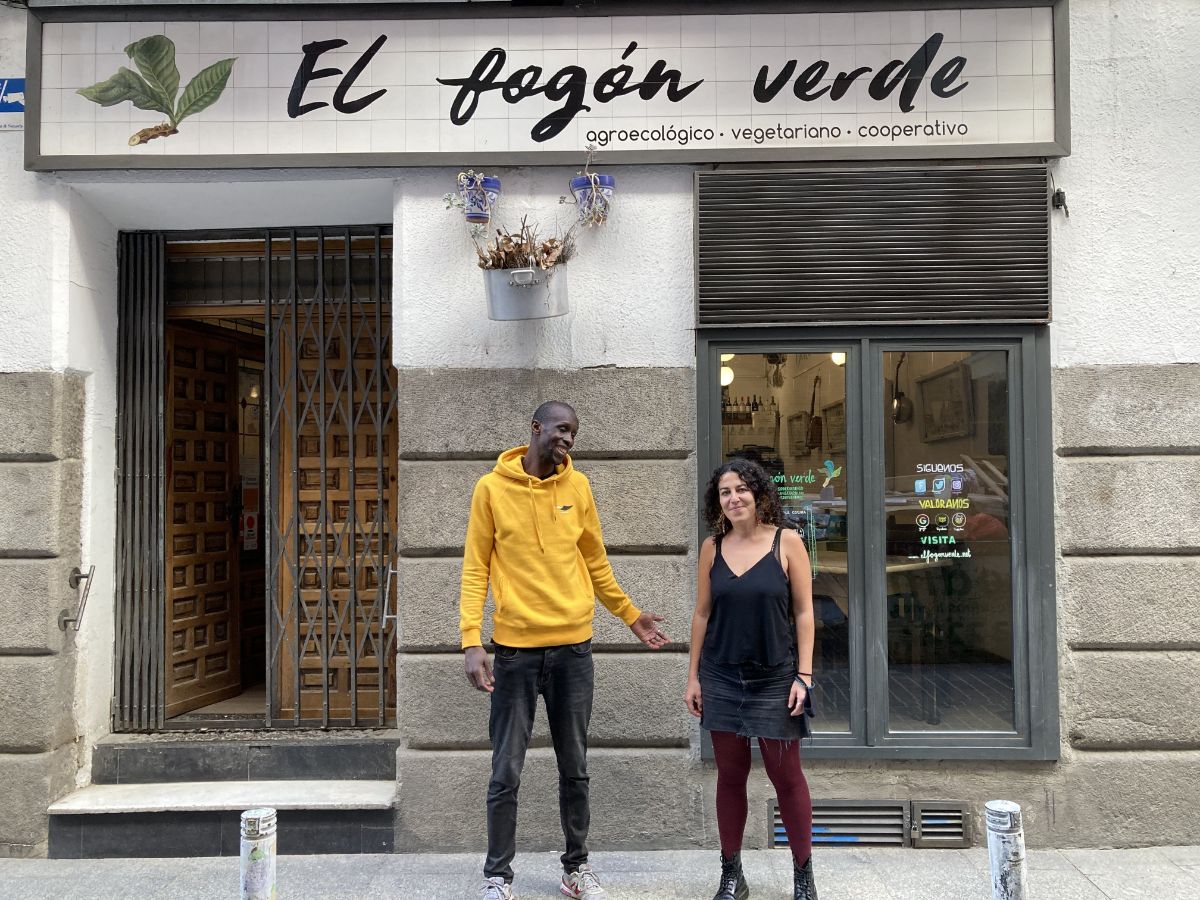 Five of its eight current members are also working at the restaurant. With no fixed positions, to make sure that no one is indispensable anywhere, they take turns. From cooking to serving to administrative tasks. Another partner is Cyclos, a food co-op that is in charge of the logistics and where Mariano used to work, before he tragically passed two years ago falling off a ridge in Picos de Europa, a mountain range in Spain's northwest.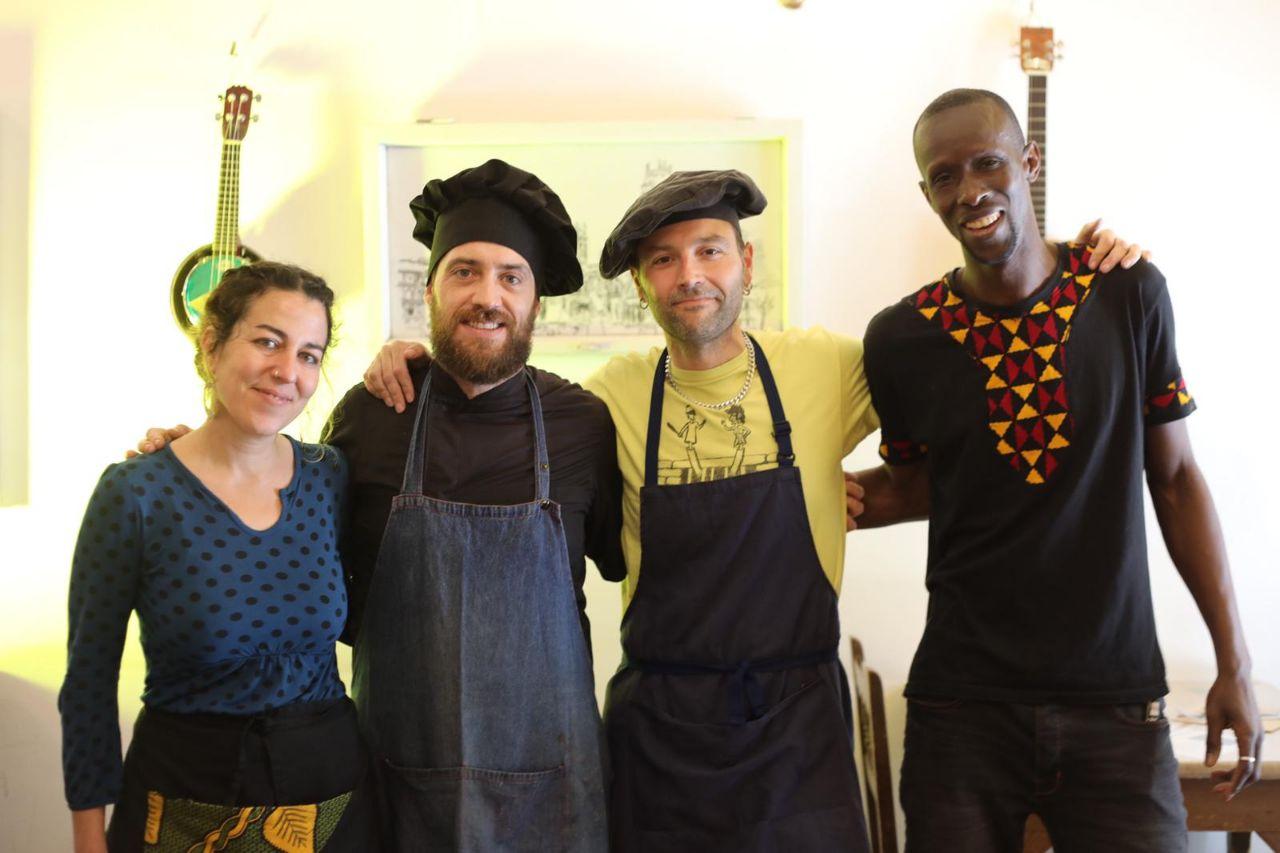 The purpose of his dreamed model was not only to serve vegetarian and low-impact food, but to support similar initiatives of Madrid's social economy, enterprises that assure at the same time dignifying working conditions and respect for the environment. "Our suppliers are local orchards. Most of them are in Madrid and there is a part we buy from a group of organic farmers in Murcia, since they can offer us products that would be out of season here.", says Vanesa Martínez, a member of the cooperative and a worker at the restaurant. A psychologist by profession, Vanesa is a founding member at El Fogón Verde, for which she invested around 5,000 euros.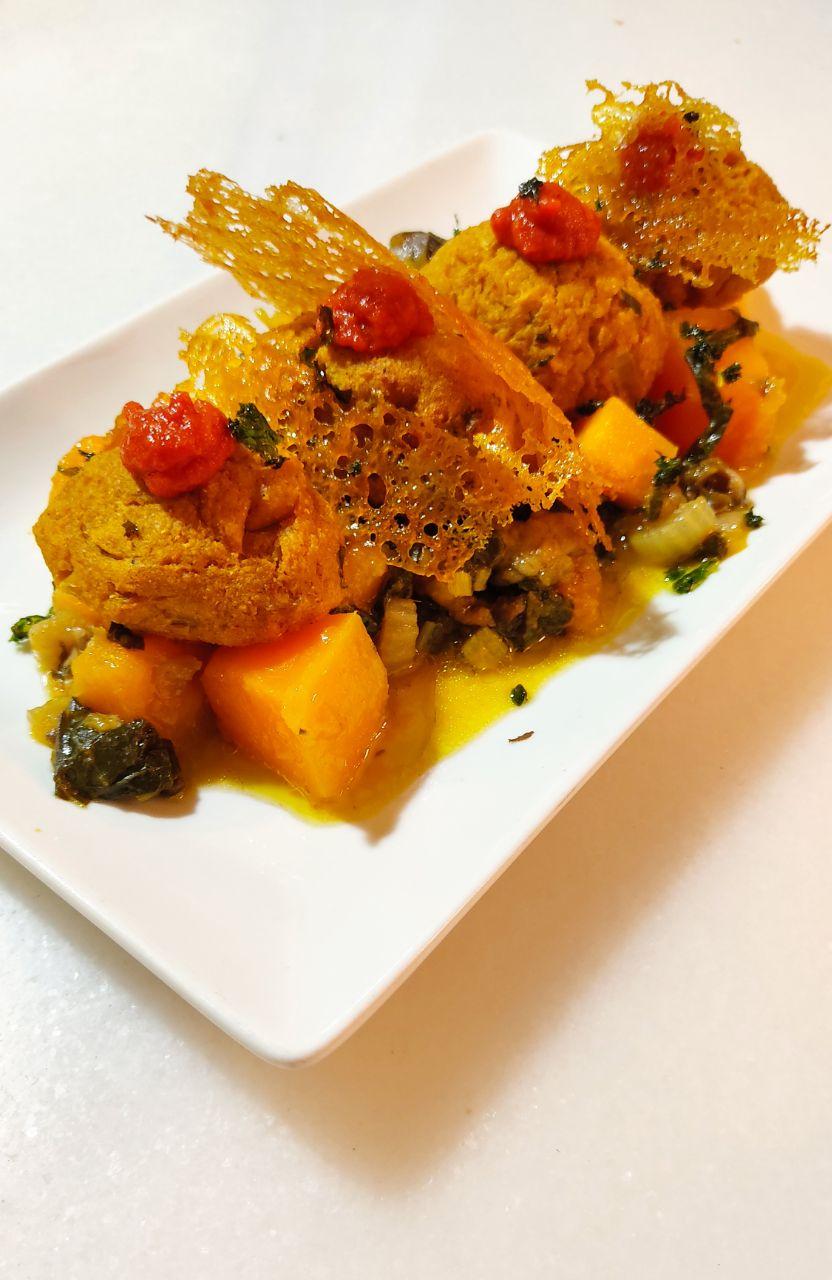 The restaurant's total budget was about 100,000 euros, and the transfer fee alone already set them back more than half that money. However, they managed to open it without getting a bank loan. "Half of it was chipped in by the cooperative members while the other half was lent to us by friends", Vanesa explains, adding that "that's what makes El Fogón such a beautiful project, the fact that it is a grassroots initiative".
However, not everyone had easy access to 5,000 euros. Serigne Mbaye, who is originally from Senegal but has lived in Spain for the past 14 years, had to capitalize on his unemployment payment in order to assume the membership cost. "I had just lost my job and this was the perfect opportunity to invest in something that represented all that I was looking for", he says.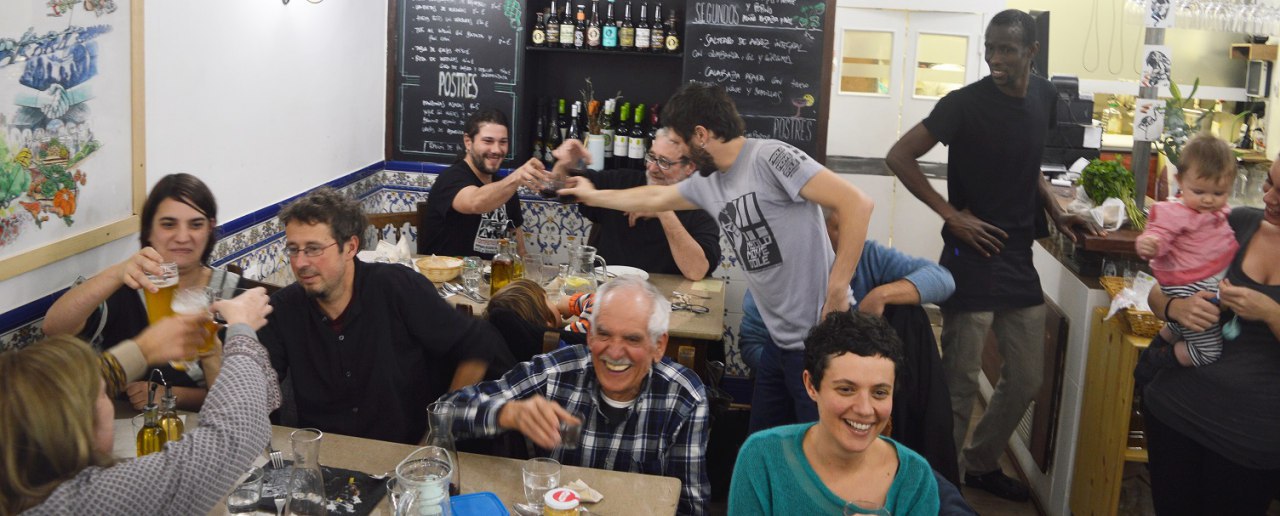 In Senegal, where he used to work as a fisherman, he recalls suffering the consequences of environmental exploitation, which led him to flee the country and search for a better future in Spain. "I've lived through a drought. I've seen fields that are over-exploited by chemicals. I've experienced over-exploitation of the seas, of the workers, and of everything that is now fucked up. I've seen all the damage multinationals cause. That's what forced me to get out of there. And it is from projects like El Fogón that I can fight against all that, by consuming local organic products and by supporting companies that are respectful to their workers and to the environment. Initiatives that benefit people from here and also people from there".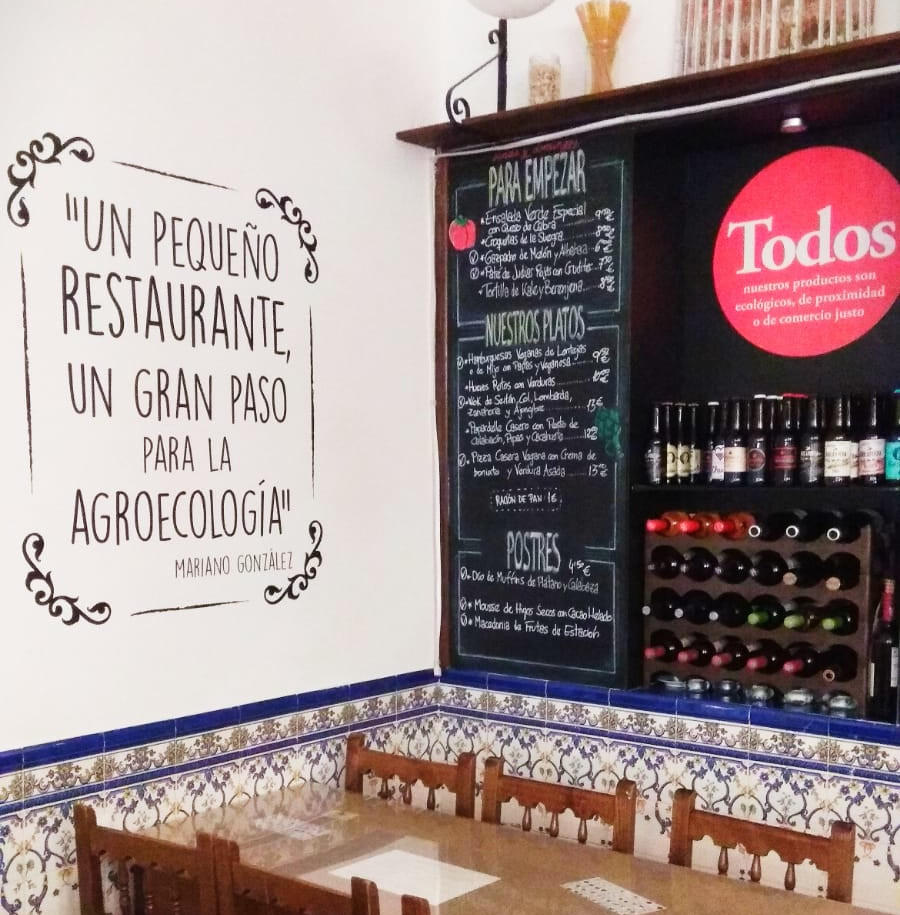 In the dining area, a quote is written on the wall. It's one of Mariano González's most recurrent phrases: "A small restaurant, a big step for agroecology".
October 25, 2021