Agricultural Hero: Jamiah Hargins
In a peaceful neighborhood in South Central Los Angeles, it's not the palm trees lining the curving streets, nor the view of Downtown skyscrapers seen in between homes that make cars slow down and stop. Their waves and honks are for those working on Asante Microfarm, a yard-turned-garden that feeds the local community. This is Jamiah Hargins' creation. The founder of Crop Swap LA, his mission is to solve the city's food crisis, one lawn at a time.
Established in 2018, Hargins describes Crop Swap LA as a movement of growing food on unused spaces that creates green jobs and recycles water. Whether it's a front lawn, backyard, or empty alleyway, micro-farms replace the land. Part-time employees, volunteers, and trainees grow food on the farm and then distribute it to the neighborhood through paid or free memberships depending on need. Fresh fruit, vegetables, herbs, and even homemade goods are provided to locals who might not be able to access such resources.
Asante Microfarm is one of the first Crop Swap LA projects. Meaning "thank you" in Swahili, Asante grows garlic, chives, oregano, rainbow Swiss chard, eggplant, bok choy, tatsoi, basil, thyme, radicchio, green oak, Jericho romaine, butter lettuce, Sakura red cherry tomatoes, Tuscan kale, and a Hood pear tree. No chemicals or pesticides are used, only organic compost and all-natural animal deterrents are applied. Pond making, rainwater capture, and recycling practices are also established, which use 92% less water than traditional lawns.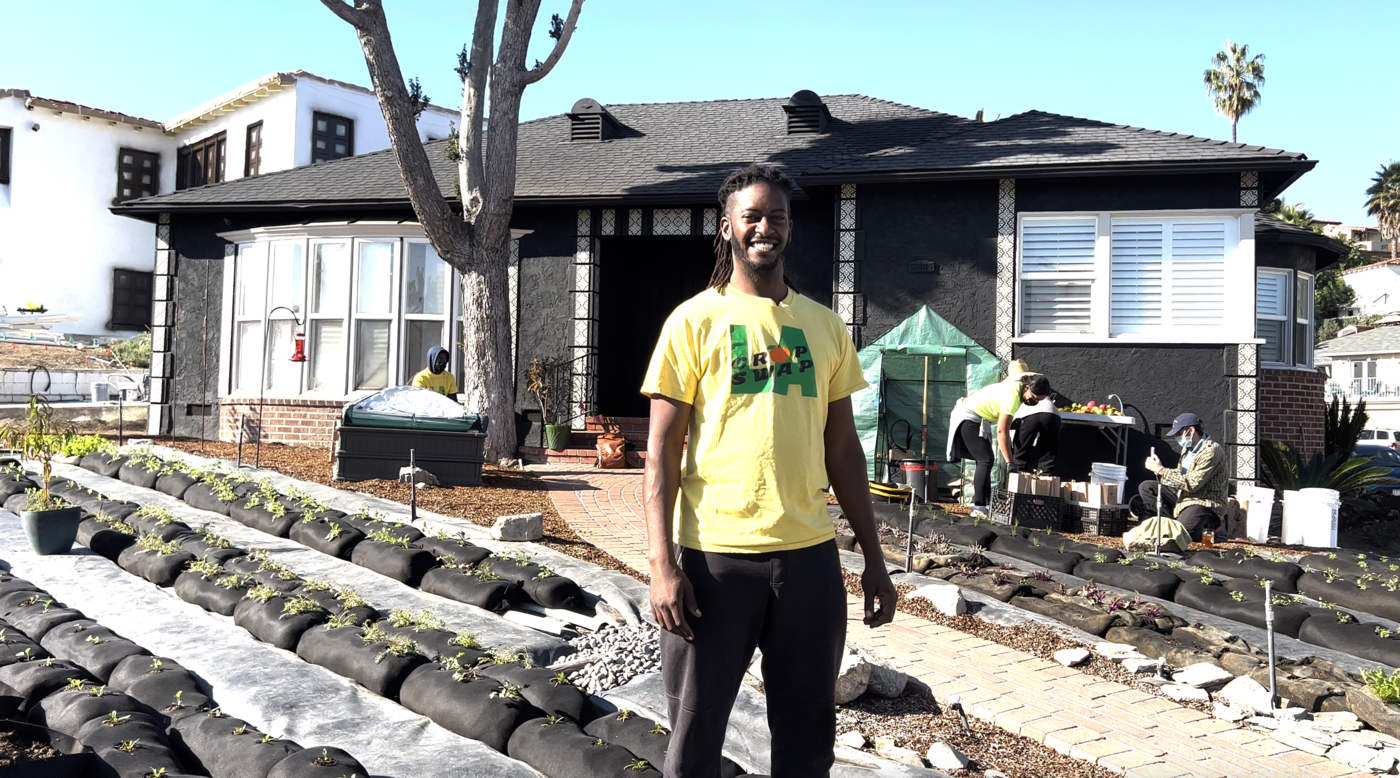 Not only does Hargins utilize regenerative farming practices to grow food sustainably, but the entire operating model is eco-friendly and puts people first. Crop Swap LA's distribution methodology is that if one lives within two miles from a micro-farm they can become a member. This applies to restaurant and catering partners as well, keeping greenhouse gas emissions lower by limiting driving. Also, creating a community hub in the process. Employees are paid a living wage and future plans are to hire those within five miles of their closest farm, so they don't have to commute across town. Hargins believes, "people have the right to have a job close to home" and hopes this model will become the standard.
Future plans for Crop Swap LA and how it creates food security for lower-income and often marginalized communities are endless to Hargins.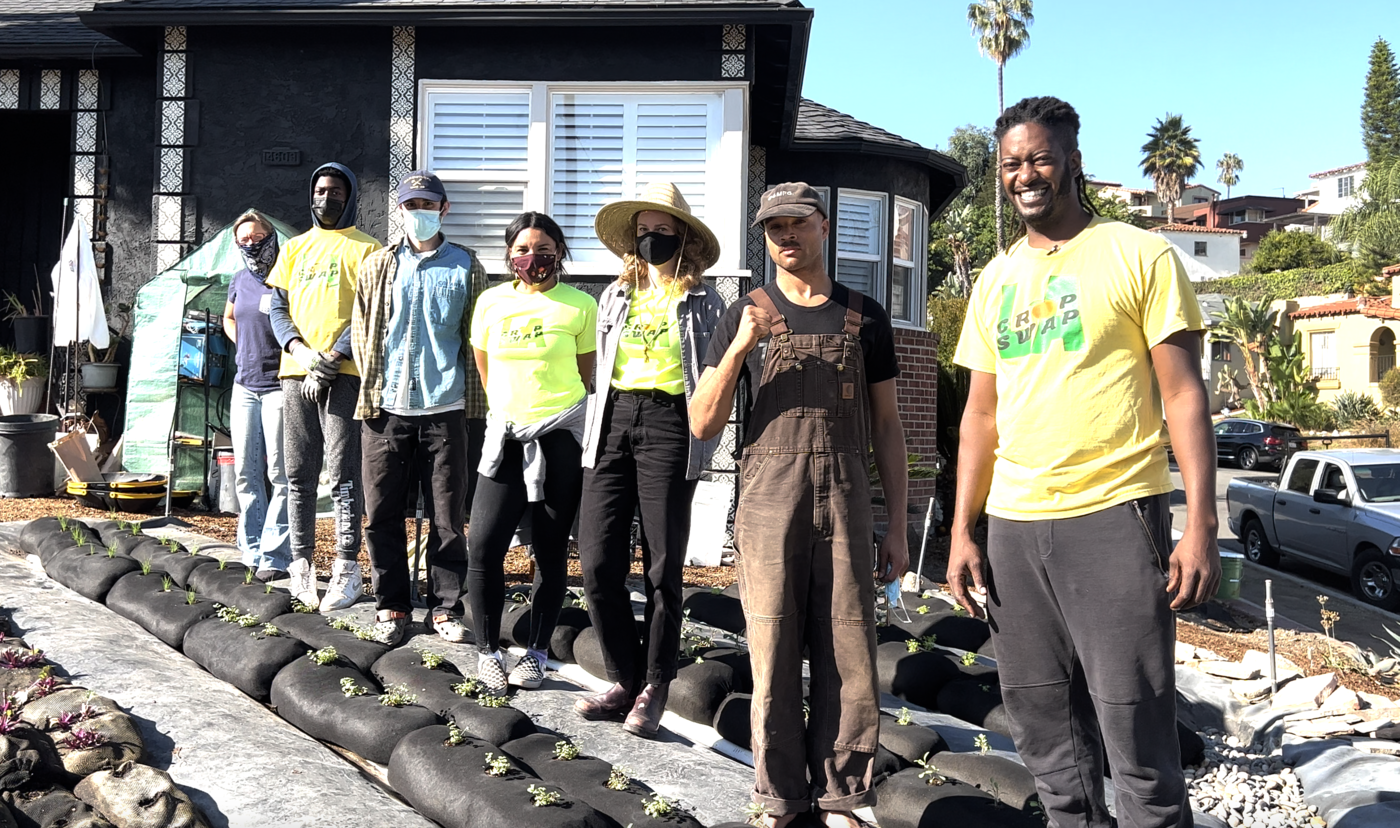 Hargins' work demonstrates how we can fight the climate crisis in our own backyards by applying regenerative agricultural practices. His mission is as catching as is his smile and humility, "As much as I get the credit for [Crop Swap LA], it's really my team here, those working now and those throughout the city who make this possible."
December 1, 2023