Alaskan Inuit Community leads conservation project to help protect Bristol Bay from overdevelopment
The WildArk team is excited to announce their latest project in partnership with the Igiugig community on Lake Iliamna, Alaska. Phase 1 of the project named "Grizzly Plains" will secure a vital piece of land on the shore of the Kvichak River, one of the most important rivers in the greater Bristol Bay fishery, which is the largest natural Salmon fishery in the world. Phase 2 will expand out into a larger conservation area.
The partnership also includes local conservation and tourism groups; Alaska Venture Fund, Bristol Bay Heritage Land Trust and Alaska Sportsmans Lodge.

The Grizzly Plains project, led by the people of Igiugig, will be looking at increasing conservation, cultural, education and ecotourism initiatives across their homeland to help preserve the incredible biodiversity of the region, with Grizzly Bears, Wolves, Bald Eagles, Caribou and Moose just some of the iconic species that share the land with the people.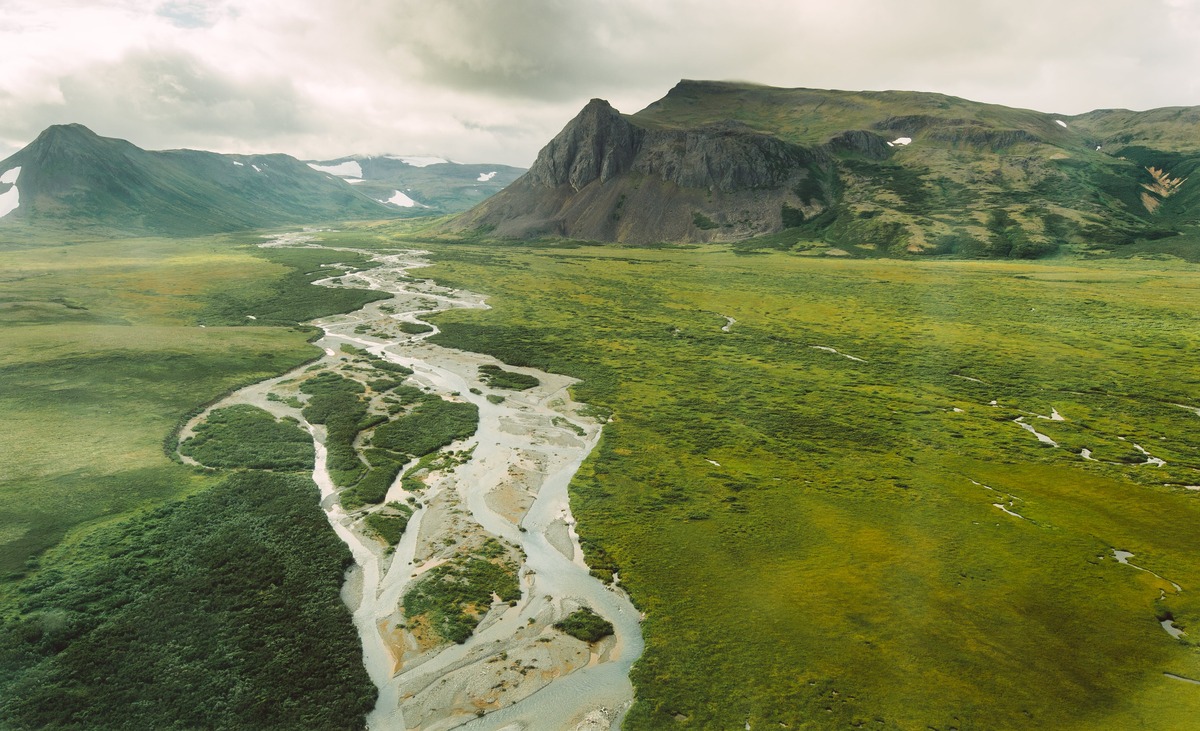 The Igiugig lands have seen human habitation for over 8,000 years, with wildlife and people living in a sustainable symbiosis and all thriving off the precious resource of the immense Salmon runs that come in each Summer.
The fishery, the people and the wildlife of the Lake Iliamna region are at threat by a 3,000ft deep, 2-mile wide open pit Copper Mine, The Pebble Limited Partnership, LLC, which if given the green light to excavate billions of tons of ore, would potentially destroy the delicate watershed ecosystem and with it the Salmon fishery on which all life depends.

The Grizzly Plains project is just one of many conservation initiatives out in this region and WildArk hopes to do its part in helping the Igiuigig people ensure a long-term, sustainable future for their way of life and that of the wildlife, that have successfully co-existed for 1000's of years.
AlexAnna Salmon, Village Council President for Igiugig, has been working for over a decade to save the land that has sustained her people's way of life. She said:
The Grizzly Plains initiative is an amazing opportunity to forge deep, long-lasting partnerships with the Igiugig Community, local NGO's and business operators in the area.
February 22, 2023