Climate hero: Caroline Cannon
Each week One Earth is proud to feature an environmental activist and hero from around the globe who is working to create a world where humanity and nature can coexist in harmony.
Caroline Cannon believes that when you follow what is instilled in you, you cannot go wrong. It's this belief that ignites her passion for her community nestled in the Arctic Ocean. In the small community of Point Hope, on the shores of the Chukchi Sea in the Arctic Circle, the community of 700 people live sustainably, relying on the resources of the sea, which is a tradition that has been passed down from generation to generation. The elders were revered and respected, teaching the ways of the Inupiat to respect the land and the biodiversity that brings them clothing, shelter, and food.
The Inupiat people depend on marine life, specifically the bowhead whale, and Caroline's father was a successful captain who hunted and provided for her family. Chosen by the elders in her community, Cannon has been the leader in Point Hope for over 30 years and is always reminded of her father's love for the ocean. So when gas prices started climbing and oil companies wanted access to untapped oil reserves in the Arctic ocean, the federal government started presenting plans to open up offshore oil and gas leases, and that's when Caroline knew she had to get into action.
She knows that one oil spill can ruin the entire ecosystem in her village because there isn't a protocol put into place to deal with oil spills in an ocean that is frozen half of the year. Any kind of mishap can desecrate the biodiversity resulting in destroying their sustenance and way of life.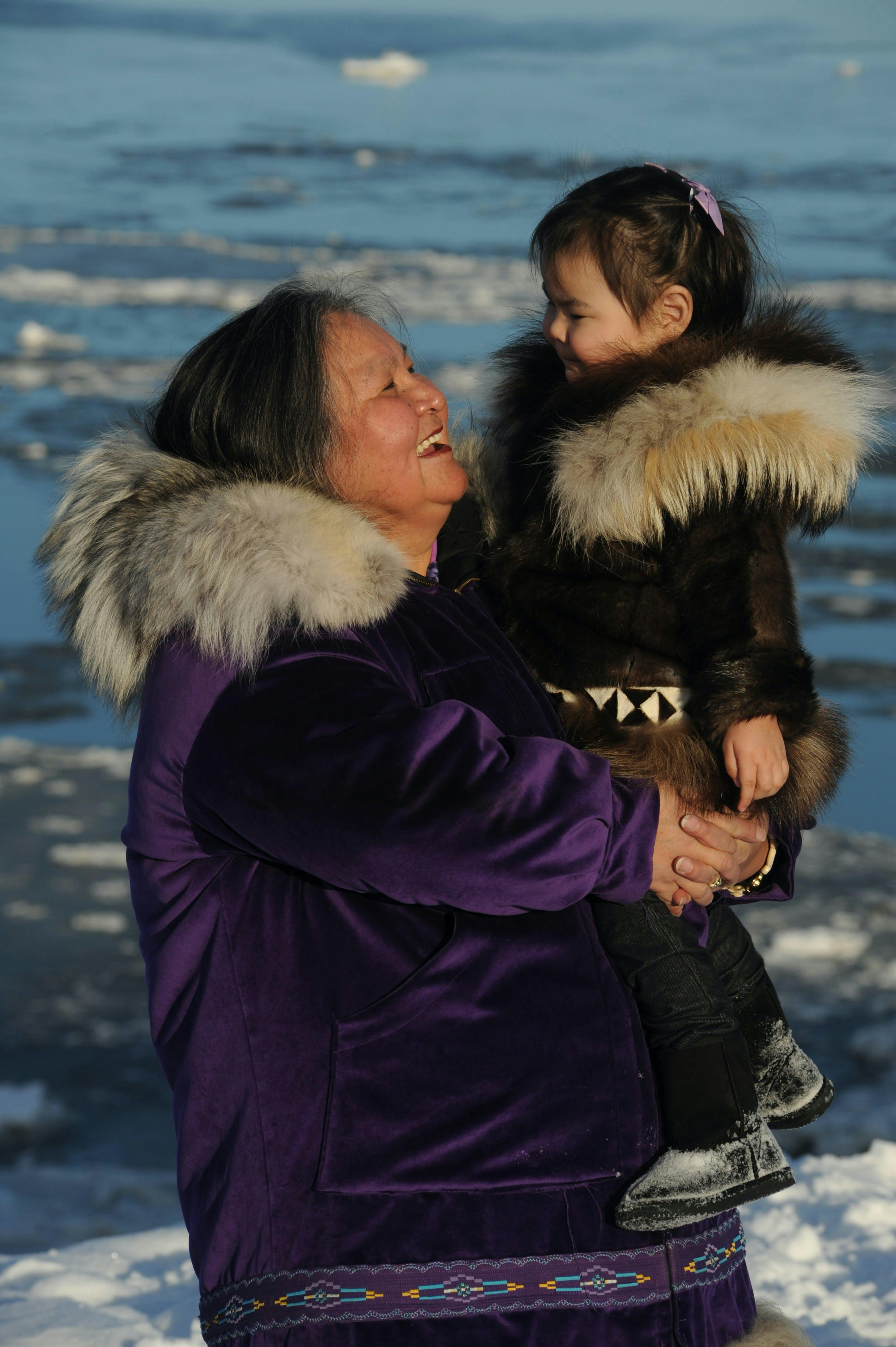 Caroline traveled to both Alaska and Washington, D.C. hundreds of times to plead her case at industry meetings and federal summits, sharing her knowledge of the Arctic marine environment. She painted pictures of life in the arctic for people to empathize with, and ultimately became the powerful voice who spoke for the Inupiat in a federal lawsuit challenging offshore oil and gas development plans. Here she was instrumental in bringing the case to victory when a federal judge ruled in her favor because the oil and gas leases didn't consider the potential disastrous impacts to the marine ecosystem.
Caroline continues speaking up for the indigenous on Capitol Hill, motivated by the future of her 26 grandchildren. She was recognized for her work when she was awarded the 2012 Goldman Prize honoring grassroots environmental activists, and she is also featured in the short documentary The Arctic Garden, which was part of the MY HERO film festival.
July 16, 2020