Climate Hero: Steve Allnutt
In Lancing, West Sussex, Steve Allnutt's garage is set up for a unique hobby. Rows of aquarium-like tanks sit upon homemade wooden shelves, all connected by PCV pipes.
This system contains thousands of kelp algae specimens he collected while freediving. Allnutt's mission is to rewild three hectares of kelp beds in Sussex, a crucial habitat for marine species and an important carbon sink mostly wiped out by destructive fishing practices.
Sussex's seafloor was once thriving with life
Since he was 12 years old, Allnutt has been an avid freediver. He recalls how the coastline used to be, full of lush kelp forests thriving with marine biodiversity and so thick he could barely see the mussel beds and rocks below.
Yet today, this teeming ecosystem has disappeared due to destructive fishing industries such as bottom trawling. In this practice, a trawl or fishing net is dragged along the seafloor to catch certain species like groundfish or crabs. It has left the UK's seabeds desolate and barren, with few kelp remaining.
Taking restoration into his own hands
In 2021, bottom trawling was banned in Sussex's coastal waters, and initially, Allnutt was thrilled by the news. But he soon realized that although the area was now protected, there were no plans to restore it. That's when he decided to take matters into his own hands.
The kelp that remained in Suzzex's waters inspired him. They seemed resilient, and perhaps with a bit of help, he could "reboot the whole system."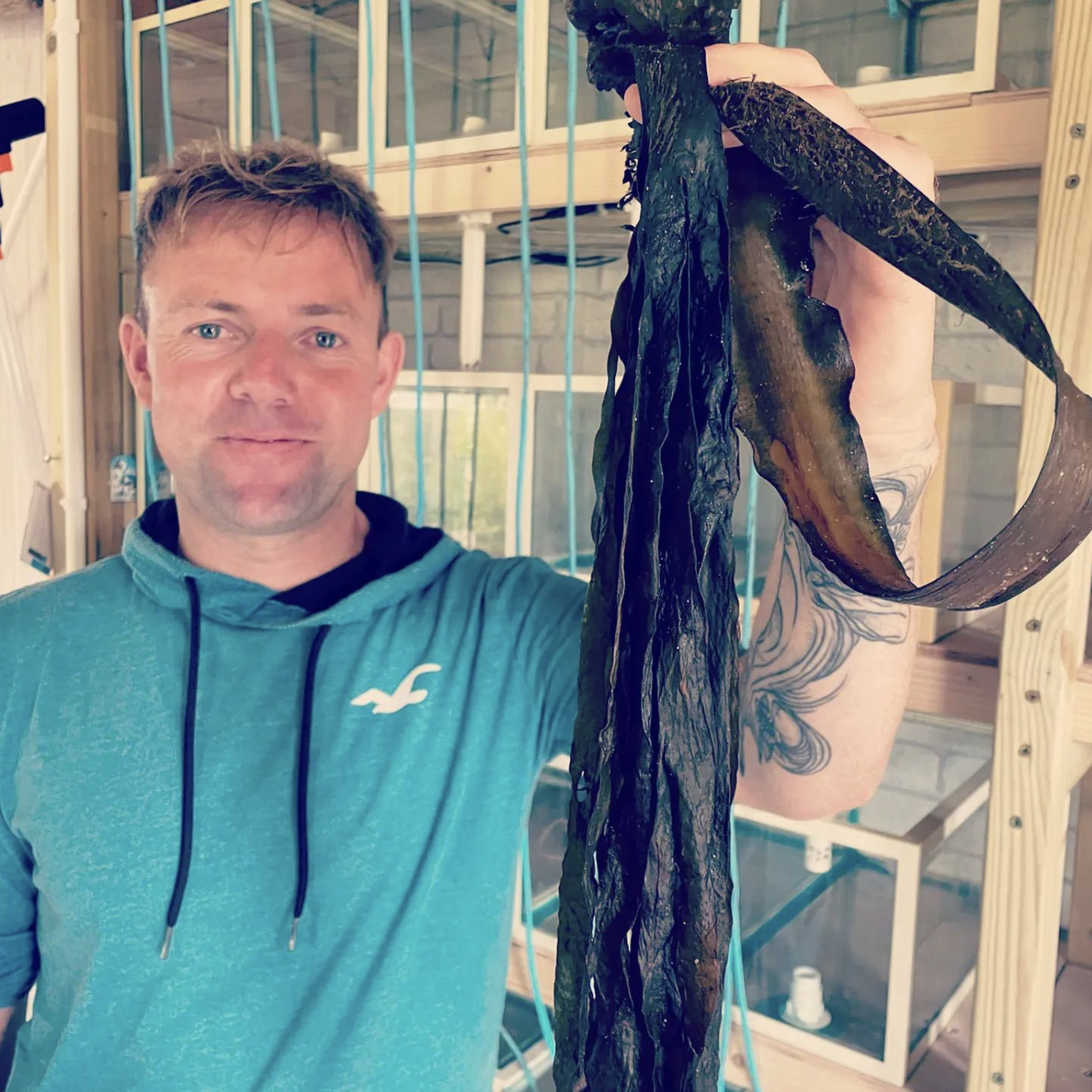 Working extra shifts to fund this rewilding project
Allnutt began setting up tanks in his garage and planted inside them the kelp tissue he gathered from his dives. He simulates yearly ocean conditions using light, heating, and cooling techniques.
In the winter, he needs a coat for the brisk air, and the light is cooler. During the summer, the temperature is warm, and Allnutt needs sunglasses to see.
Allnutt picked up extra shifts at the hospital to pay for all this equipment and supplies. Working for the National Health Service (NHS), he is a physical therapy technician helping patients recover from knee and hip replacements.
Self-taught with a little help from the scientific community
While Allnutt studied marine science, he had much to learn about breeding algae. When he launched a crowdfunding campaign, the Sussex Seabed Restoration Project, to help raise more money, it got the attention of scientists.
He received advice from some of the world's best biologists, raised more than £3,000, and local restaurants even donated oyster shells for the kelp to grow on. After a slow start, finally, the tanks began buzzing with life.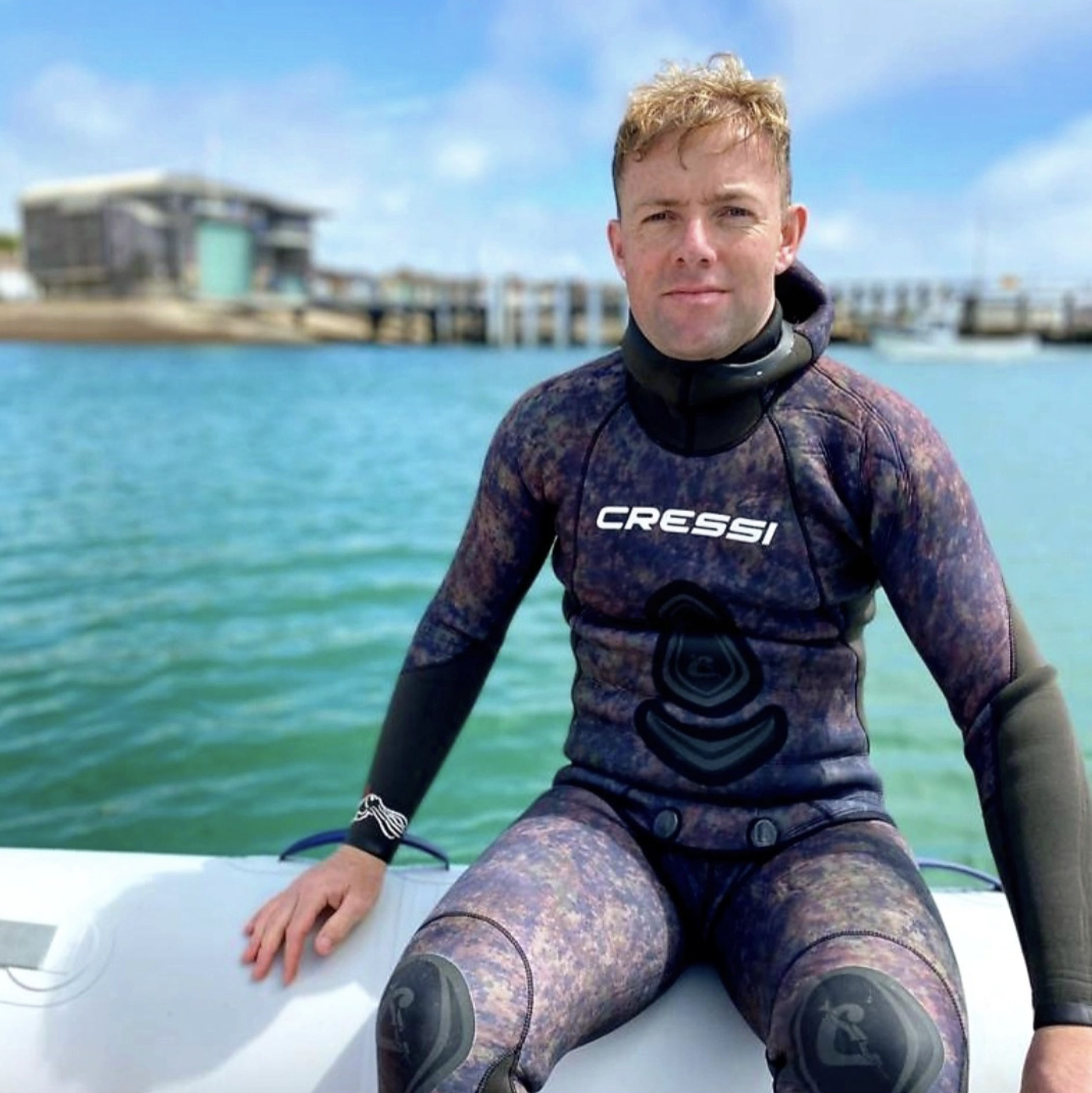 Transferring kelp from the garage tanks to the coastal waters
The next step in Allnutt's work is to plant the kelp. One technique is called the "green gravel" approach, where kelp is grown on small stones and implanted into the seabed's crevices.
In another strategy, Allnutt created 900 feet of biodegradable "kelp lines" that encourage the plants to attach to the seafloor while the lines dissolve. Additionally, he plans to place oyster shells with pre-existing kelp growth directly onto the seabed. Each planting location will be tagged with GPS to monitor growth.
The importance of kelp forests in the ecosystem
Allnut's rewilding project is crucial to saving the diminished Sussex marine ecosystem. According to the National Oceanic and Atmospheric Administration (NOAA), kelps are a "foundational species" as they create suitable habitats for diverse life.
Kelp forests and other types of marine vegetation also absorb an estimated 20 times more CO2 per acre than forests on land. This carbon sequestration is a powerful force in the stability of the Earth's atmosphere and in mitigating the effects of climate change.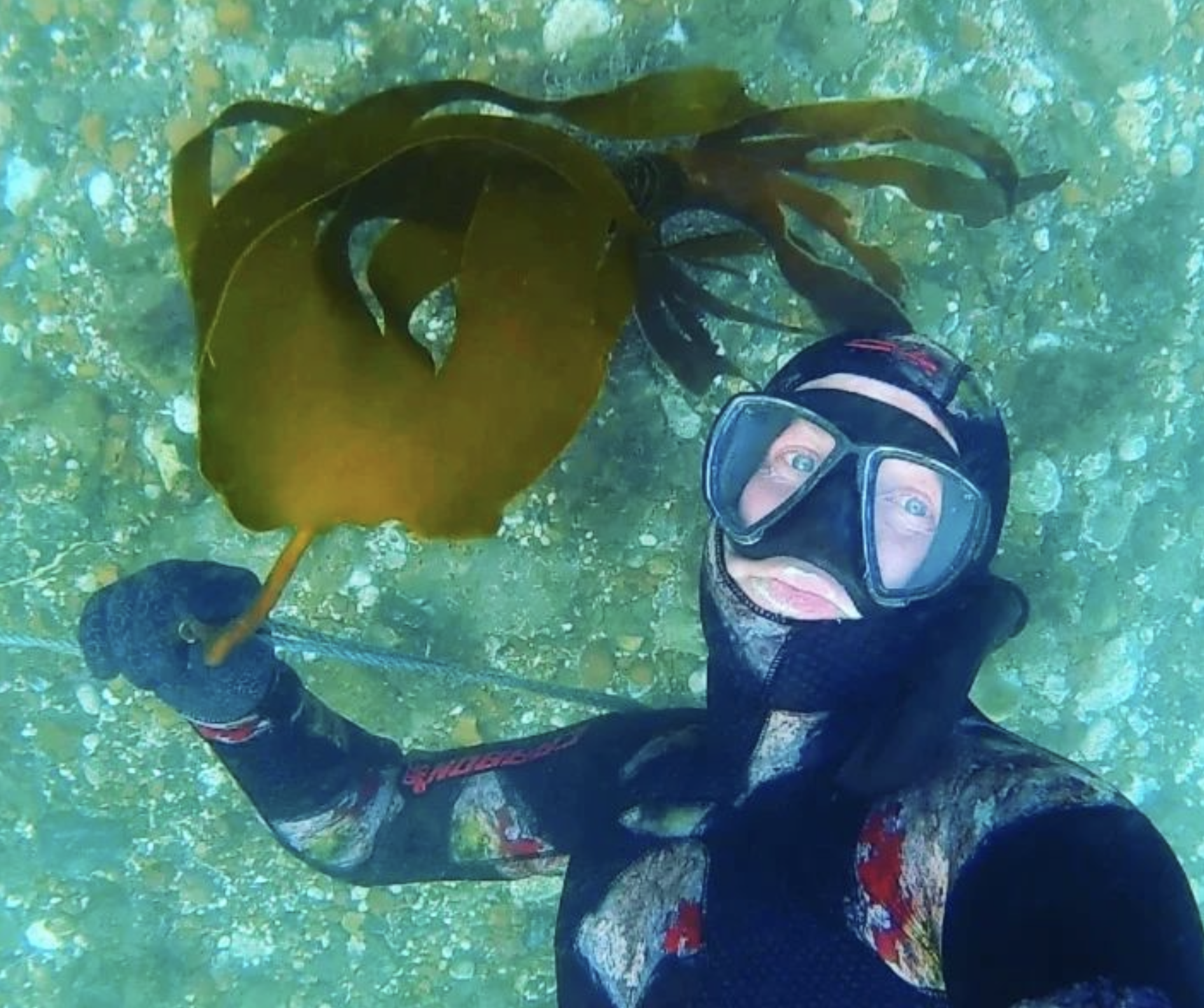 Making a difference one kelp at a time
For Allnutt, the goal to plant three hectares of kelp forest is just the beginning. He hopes to get enough funding for a boat to obtain a permit to dispatch kelp from the vessel and rewild the seafloor all year round.
His efforts showcase how one person can make a change that vastly improves the environment for all.
March 30, 2023