Dr. Laurie Marker and local communities unite to save cheetahs from extinction.
Each week One Earth is proud to feature a Climate Hero from around the globe who is working to create a world where humanity and nature can thrive together.
Dr. Laurie Marker's journey to becoming one of the world's leaders in cheetah conservation began by accident. After moving from California to Oregon to start a winery, Dr. Marker needed a job while growing her new business. She began work at the Wildlife Safari, and there she found herself fascinated by cheetahs.
Saving the species in captivity
Over sixteen years at the Wildlife Safari, Dr. Marker played a pivotal role in establishing one of North America's most successful captive breeding centers for cheetahs. However, the realization dawned upon her that to truly safeguard this remarkable species, her efforts needed to extend beyond the confines of captivity.
The imperiled apex predators
The African and Asiatic cheetahs, as apex predators, play a crucial role in maintaining ecological balance. By regulating grazing animal populations, they contribute to the preservation of plant life and act as a bulwark against desertification. Shockingly, their populations have plummeted by 90% in the last century.
Unveiling the threat of human-wildlife conflict
In 1977, Dr. Marker embarked on a journey to South West Africa with a cheetah named Khayam, intending to explore if captive-born cheetahs could learn to hunt. However, the focus shifted dramatically when they uncovered the primary threat to the species – farmers trapping and shooting cheetahs, blaming them for livestock losses. In the 1980s alone, more than 7,000 cheetahs fell victim to this relentless assault, halving their population.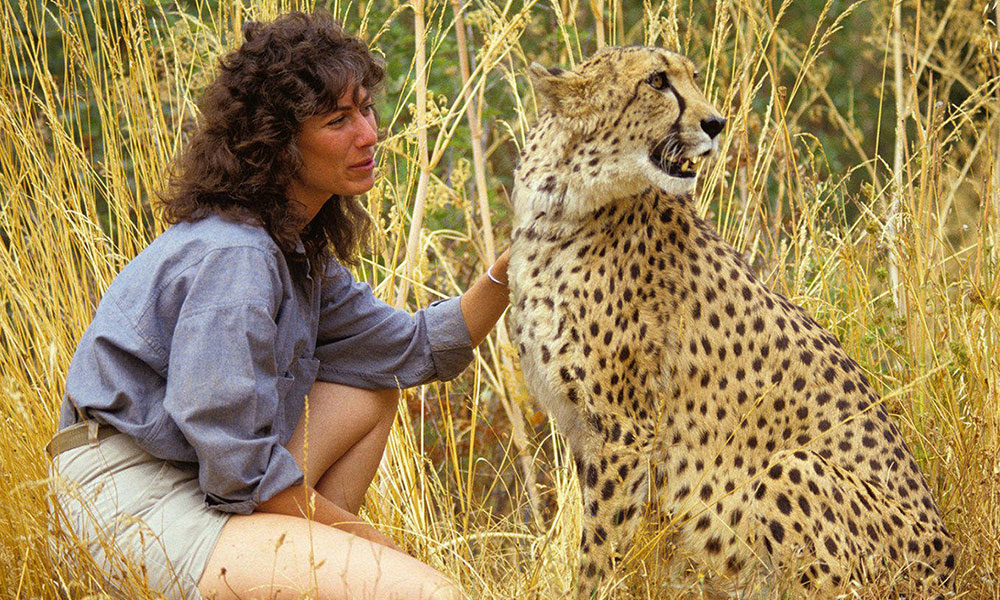 The birth of the Cheetah Conservation Fund
Following Namibia's independence in 1990, Dr. Marker established the Cheetah Conservation Fund (CCF). Recognizing the need to address the root causes, the organization embarked on a mission to understand why farmers resorted to poaching cheetahs. Dr. Marker's commitment led her to door-to-door interviews, unveiling the economic disaster that even a single goat loss could inflict on farmers.
Listening to locals provides the solution
Understanding that the key to saving cheetahs lay in addressing the farmers' concerns, Dr. Marker devised a twofold solution. First, education became paramount – enlightening farmers about the crucial role cheetahs play in ecosystems. Second, she realized the necessity of bolstering local economies to alleviate the pressure on farmers.
Livestock Guarding Program: A game-changer
The answer came in the form of the Livestock Guarding Program. Introducing Kangal and Anatolian Shepherds, ancient breeds from Turkey with a 6,000-year history of protecting herds, CCF achieved remarkable results. Farmers utilizing these guardian dogs witnessed an 80-100% survival rate for their livestock. The initiative not only safeguarded cheetahs but also provided a practical and sustainable solution for farmers.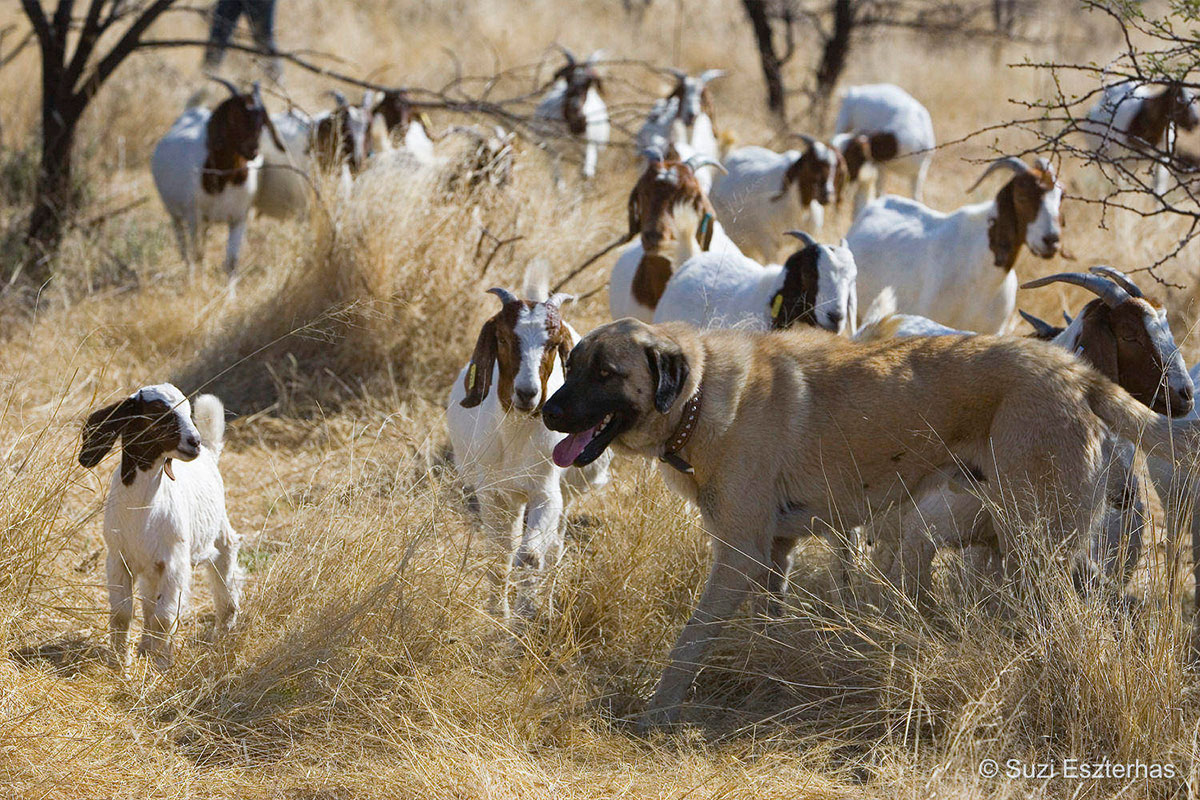 Expanding efforts to improve livelihoods
CCF expanded its impact by offering teachings on sustainable land-use techniques and promoting alternative income streams, such as goat creameries. Dr. Marker's holistic approach demonstrated that wildlife conservation and economic growth can coexist harmoniously.
"We always think there is someone else who will do something, that 'they' will take care of it. I realized early in my work that there is no 'they,' and so I decided that I would take action to save the cheetah from extinction." — Dr. Laurie Marker, Founder and Executive Director of the Cheetah Conservation Fund.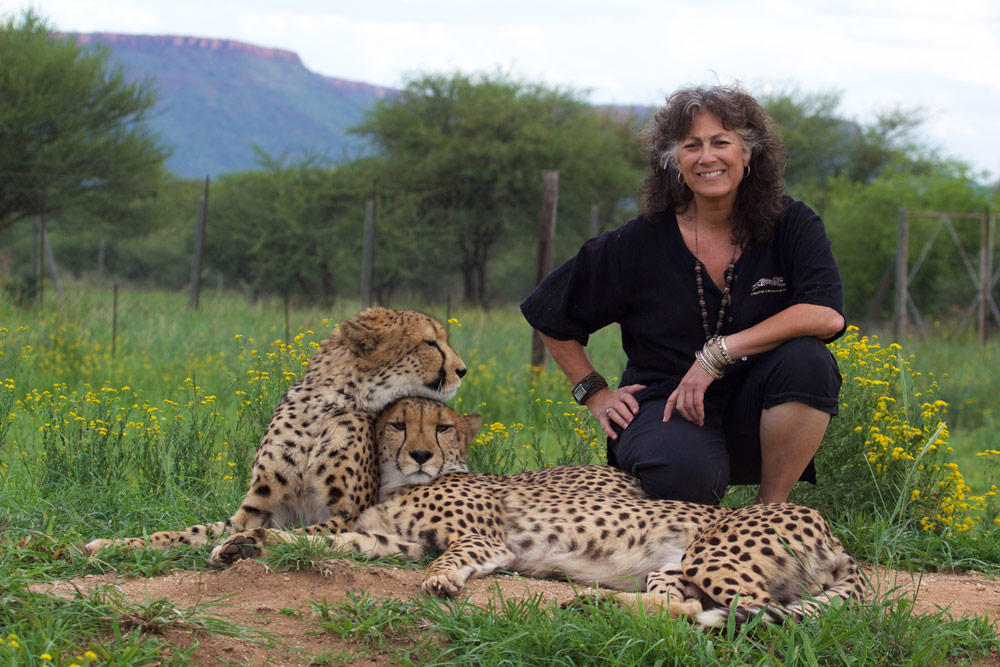 A blueprint for mitigating biodiversity loss
Dr. Laurie Marker's journey exemplifies that conservation isn't just about protecting a species; it's about understanding and uplifting communities intertwined with these animals. By addressing the root causes of conflict, educating communities, and fostering sustainable practices, she has not only saved cheetahs but has also provided a blueprint for mitigating biodiversity loss.
Healing ecosystems fosters abundance
Dr. Marker's work echoes the profound truth that initiatives aimed at healing our ecosystem can be wellsprings of abundance. By proving that conservation and economic prosperity can go hand-in-hand, she showcases a model for sustainable coexistence. Her impact on wildlife preservation and community well-being stands as a testament to the transformative power of holistic environmental stewardship.
December 8, 2023