Cardamom Mountains Rainforests
The rainforests of the Cardamom Mountains in southern Cambodia and Thailand are considered one of the most species-rich tropical rainforest ecosystems in Southeast Asia, with a high level of endemism. For years this region remained relatively unexplored, but recent biological surveys are now revealing dozens of new species of birds, frogs, reptiles, insects, and plants, many of which are endemic to this isolated mountain range.
For example, one of the six endemic frog species recently discovered is now named the Samkos bush frog, which has green blood and turquoise-colored bones. These unusual colors are imparted due to the presence of a green pigmented metabolic waste, biliverdin, in the blood which can be seen because of the frog's transparent skin. It is believed that biliverdin makes the frog unpalatable to predators.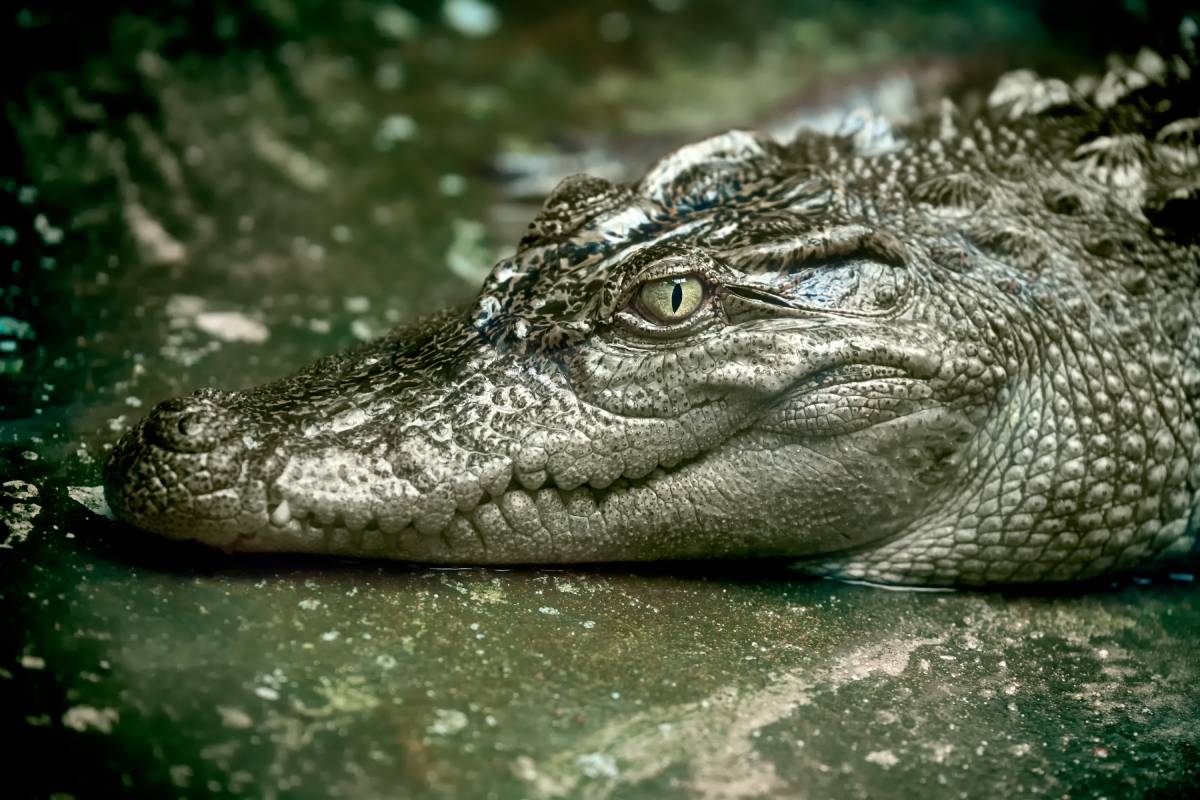 The Cardamom Mountains Rain Forests ecoregion represents the wet evergreen forests of the Cardamom and Elephant mountains in southwest Cambodia and southeast Thailand. The small Dao Phu Quoc Island that belongs to Vietnam is also included in this ecoregion. The mountain range rises steeply from sea level to over 1,500 m, high enough to intercept the warm, moisture-laden monsoon winds and extract the rains. Annual rainfall is high, at 3,000 to 4,000 mm along the southwestern slopes, although some areas such as Emerald Valley in Cambodia can receive over 5,000 mm of rainfall. Volcanic activity has produced a basalt rich in rubies, sapphires, and zircons.
The vegetation has been delineated according to physiographic characteristics as forests in humid valleys, forests on slopes, and forests on ridges. Another study has classified the forests according to four main classes as follows: Montane forest, hill evergreen forest, semi-deciduous forest, and woodland, each with a different floral community. Over the years considerable extraction of trees has removed most dominant species, which were species of the Shorea, Anisoptera, Dipterocarpus, and Hopea genera.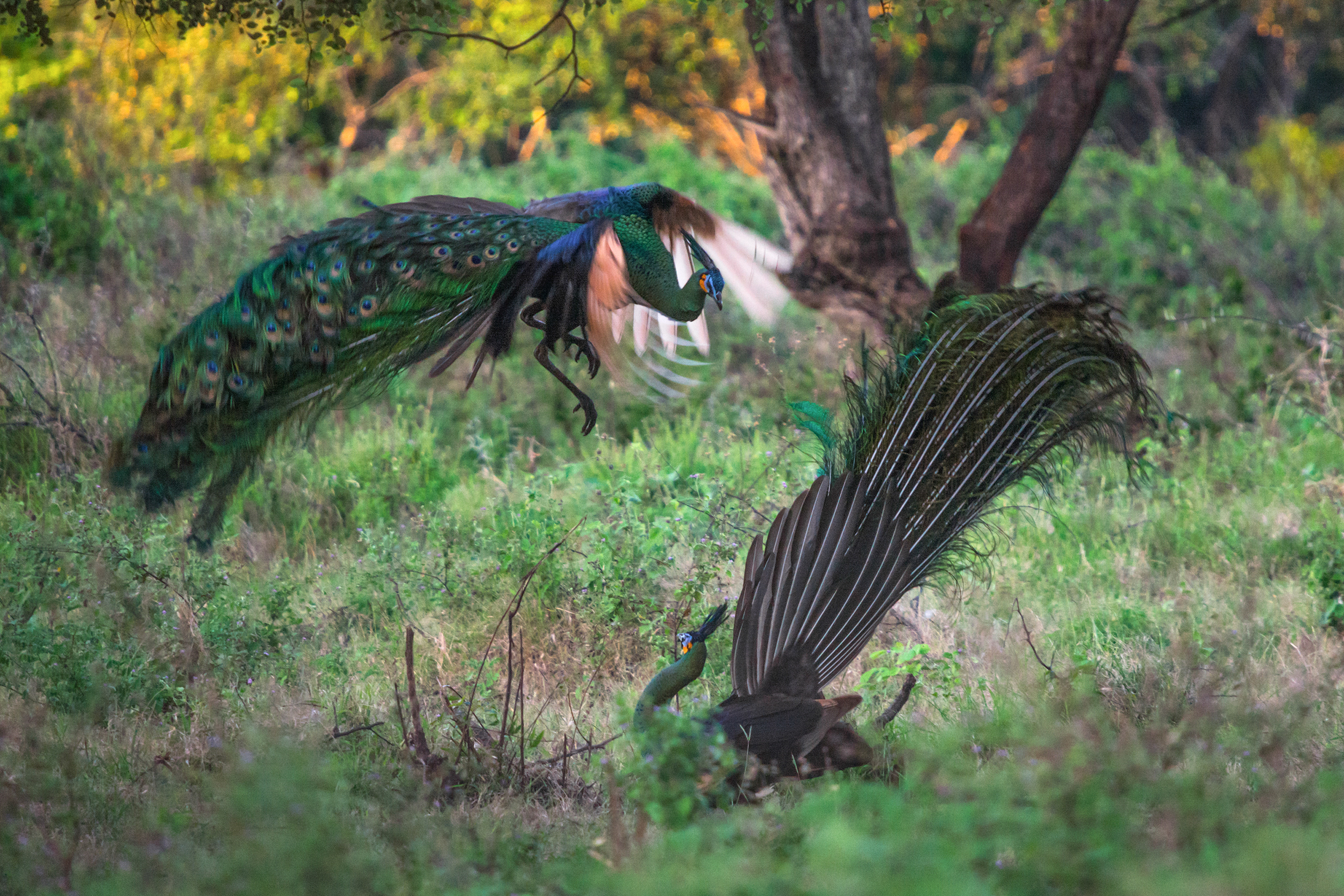 The lowland forests in the Elephant Mountains support an unusual dwarf rainforest community reaching about 12 m high. The upper elevation areas above 700 m have a distinct montane forest community with dense evergreen tree canopies reaching over 30 m in height. The dominant trees are species of the genera Lithocarpus, Castanopsis, Cinnamomum, and Litsea. Epiphytes, most notably orchids, are abundant, particularly in areas with frequent fog or mist. On ridgelines habitually exposed to strong winds, the forests are less than 5 m tall. Pinus merkusii occurs on the Kirirom Plateau in the Elephant Range.
In addition to the large numbers of small, cryptic animal species, there are several globally important populations of large, threatened mammals such as tiger, Asian elephant, clouded leopard, wild dog, gaur, banteng, and pileated gibbon. Over 450 bird species have been recorded from this ecoregion, including the endemic Chestnut-headed partridge. The ecoregion also supports the critically endangered Siamese crocodile.
Recent biological explorations have reported evidence of poaching of a wide range of animals for local consumption and commercial trade, and illegal logging and forest conversion for settlements and agriculture, especially as refugees have begun to return to this area after years of civil conflict. The protected areas, though designated, are not managed and protected.
Thus, the priority recommended conservation interventions are to 1) establish and maintain proper management in the protected areas; 2) increase the extent of protected areas, and 3) implement community development and welfare programs that are integrated with biodiversity conservation needs.

Citations
1. Wikramanayake, E, E. Dinerstein, et al. 2002. Terrestrial Ecoregions of the Indo-Pacific: A Conservation Assessment. Island Press.
2. Critical Ecosystem Partnership Fund. Ecosystem Profile. Indo-Burma Biodiversity Hotspot. 2011 Update. Oct 2012. https://www.cepf.net/Documents/final.indoburma_indochina.ep.pdf Accessed 15 December 2017
3. BIOLOGICAL SURVEY OF THE CARDAMOM MOUNTAINS, SOUTHWESTERN CAMBODIA. Fauna & Flora International in collaboration with the Government of Cambodia, Ministry of Environment and Wildlife Protection Office. INTERIM REPORT. April 2000 http://www.rhinoresourcecenter.com/pdf_files/117/1175861796.pdf Accessed 15 December 2017.