Ellsworth Mountains Tundra
The Ellsworth Mountains Tundra ecoregion are made up of the permanently ice-free land in the mountainous and inhospitable region to the south of the Antarctic Peninsula. It is the highest of all the ecoregions in Antarctica, with a mean elevation of 1,800 m and a maximum elevation of just over 5,000 m. This ecoregion is made up of two main mountain ranges, the Sentinel Range in the north and the Heritage Range in the south. This area was only 'discovered' in 1935 during a trans-Antarctic flight by Lincoln Ellsworth. With an average temperature of -30⁰C and most ice-free ground consisting of exposed rock, there is very little habitat for non-microbial biodiversity to live and survive in this ecoregion.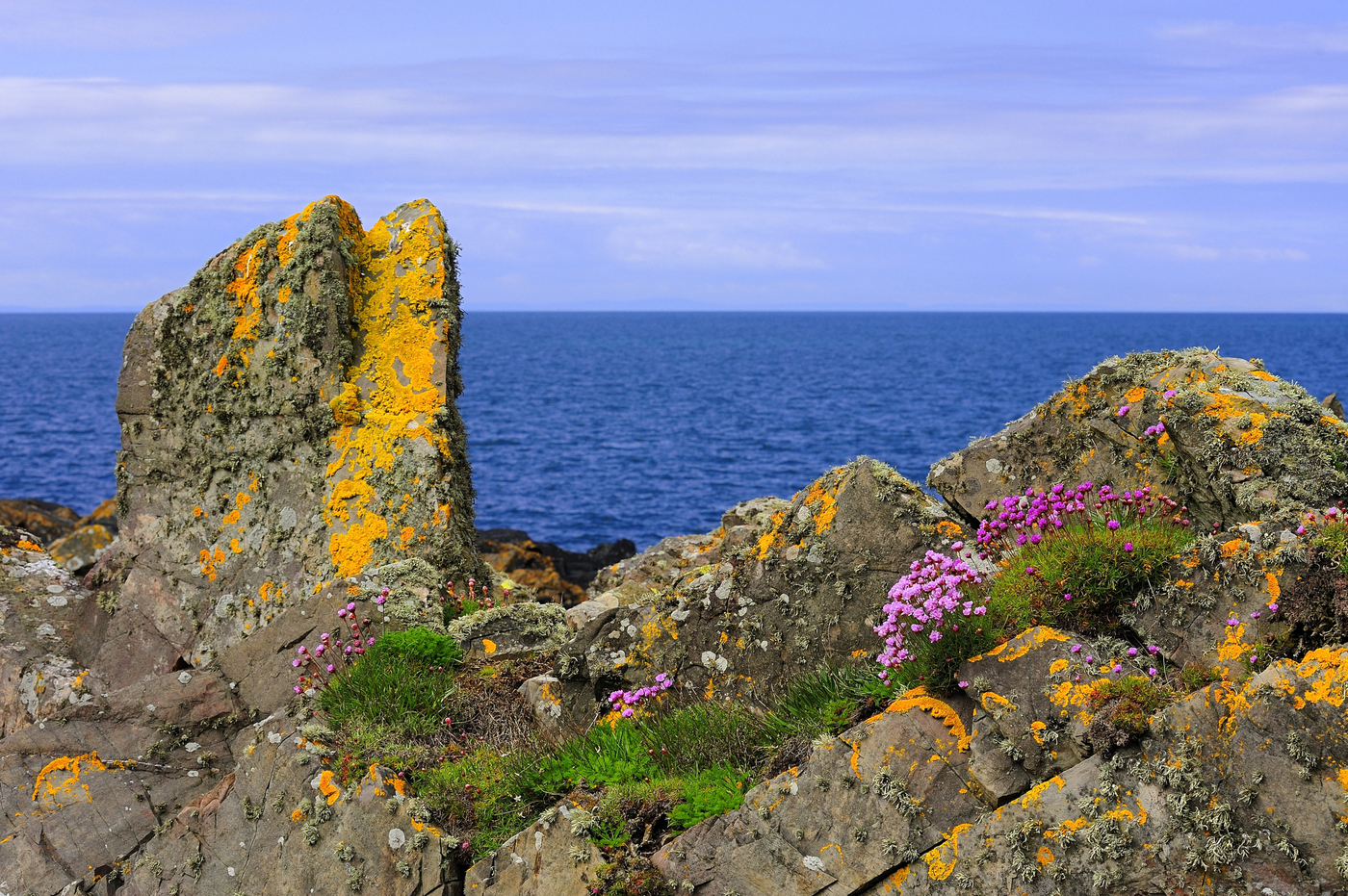 There are very few records of biodiversity from this area, largely attributable to the lack of scientific surveys and the inhospitable habitat. Most records are of lichens, while those of mosses or invertebrates are very rare. There are no records of any birds breeding in the area. Microbial life is present but species richness is thought to be relatively low compared to other continental sites. A new species of lichen (Opegrapha edsonii) living in cryoturbic soil was found in the 2012 study.
There is a single permanent station in the region owned by Chile (Teniente Arturo Parodi Alister) with a maximum capacity of 25 people. There is also an adventure tourism camp located at Union Glacier, which is adjacent to the ice-free land in this ecoregion and up to 700 people visit this site each year. There are no Antarctic Specially Protected Areas (ASPA) in this ecoregion.
Given the lack of biodiversity knowledge, particularly with regard to potentially fragile microbial communities, the most important conservation action over the next decade are to: 1) undertake research to study the potential impacts of human activities in the region; 2) develop and implement systematic conservation planning processes to identify vulnerable areas and improve the regional representation of ASPAs; and 3) ensure a stable Protocol on Environmental Protection to the Antarctic Treaty system to maintain the overall protection of Antarctica.

Citations
Terauds, A., S. L. Chown, F. Morgan, H. J. Peat, D. J. Watts, H. Keys, P. Convey, and D. M. Bergstrom. (2012) Conservation biogeography of the Antarctic. Diversity and Distributions 18:726-741.
Terauds, A., and Lee, J. R. (2016) Antarctic biogeography revisited: updating the Antarctic conservation biogeographic regions. Diversity and Distributions 22:836-840.
Chown, S.L. & Convey, P. (2007) Spatial and temporal variability across life's hierarchies in the terrestrial Antarctic. Philosophical Transactions of the Royal Society B: Biological Sciences, 362: 2307–2331.