The critically endangered Haitian border threadsnake has an incredibly limited distribution within the Enriquillo wetland ecoregion near the La Selle Massif—less than 13 km2. This unique species is very thin (hence the name threadsnake), silvery in color, and has very small eyes. Despite numerous attempts to find the snake in its natural habitat, none have been spotted since 1984, and some fear it might be extinct. However, given its cryptic nature and difficulty in accessing its preferred habitat, there remains hope that another population will be discovered.
The Enriquillo Wetland ecoregion is primarily composed of lakes, lake islands, and surrounding habitats. Lake Enriquillo is located in the southwestern section of the Dominican Republic, occupying the lowest part of the basin known as Hoya del Lago Enriquillo, between the Neyba and Bahoruco ranges. It is the largest lake in the Caribbean. There are three islands on the lake: Cabritos, Islita, and Barbarita Islands.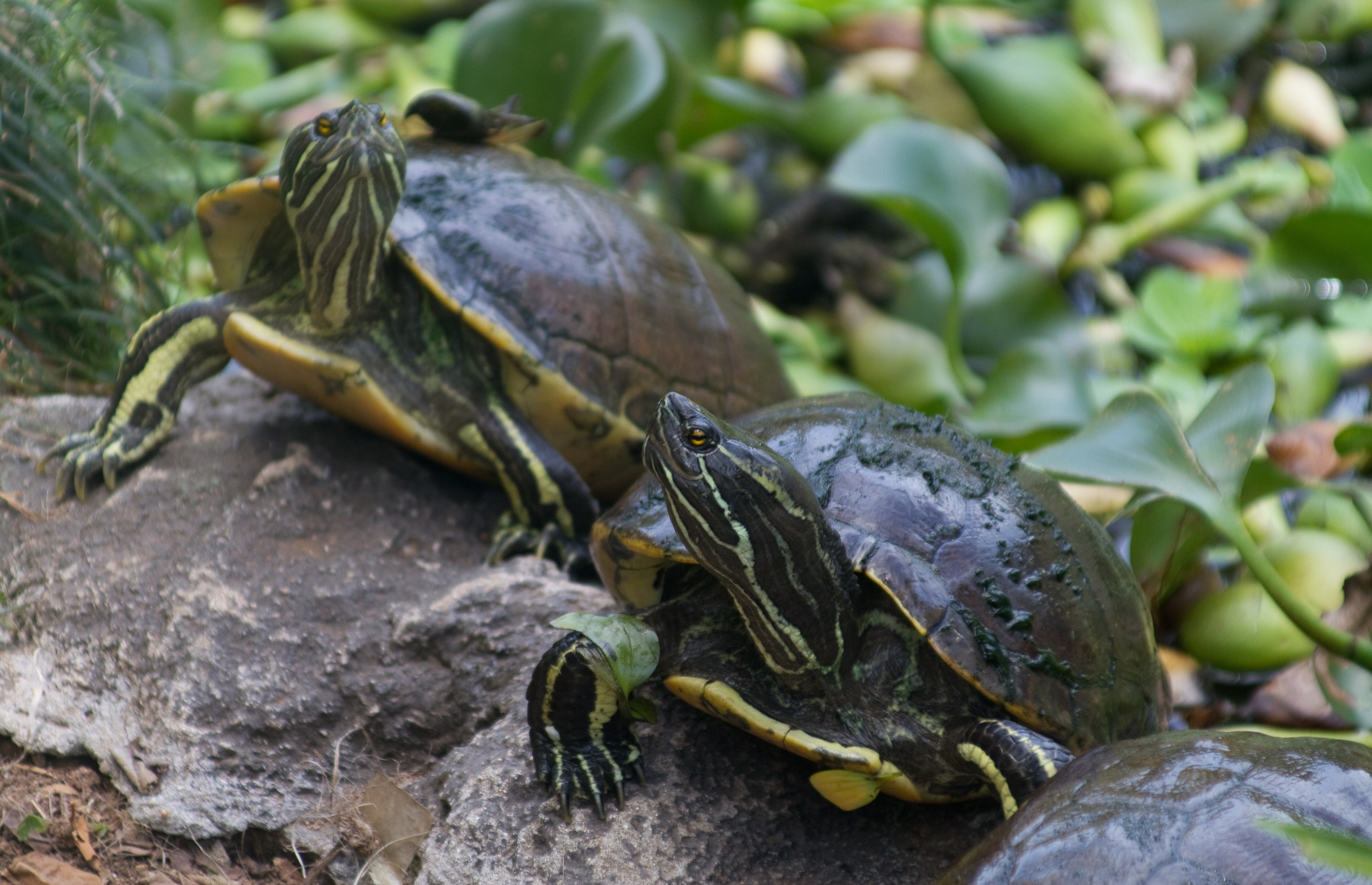 Water temperature in the lake varies from 23.9 to 29°C, salinity is twice that of the sea, and its waters are sulfurous. Haiti's largest lake, Saumatre Lagood, is 10 km west of Lake Enriquillo. The annual precipitation in this ecoregion is between 400 and 500 mm. The shores of Lake Enriquillo, as well as the three islands in the lake and the smaller lagoons, have dry subtropical forests and subtropical thorny mountains. Vegetation consists primarily of small trees like bayahonda, cambrón, guayacán, almácigo, baitoa, and spiny shrubs. Common palm trees are the yarey and the Palma cacheo. In wetter areas, baría, copey, and red/buttonwood mangroves predominate.
An inventory of the flora on Cabritos Island shows that of its 105 species of plants, more than 10% of the species are endemic to Hispaniola or the ecoregion. Both land and aquatic fauna in this ecoregion are also biologically valuable. Noteworthy amphibians include the cane toad and the endemic vulnerable southern crested toad.
Drier areas include two species of iguana, 25 lizards, and 13 snake species. Ricord's iguana is endemic only to Lake Enriquillo and is critically endangered. Lake Enriquillo has the largest natural population of American crocodiles and also houses the endemic Hispaniolan slider turtle. There are 35 land and 62 aquatic bird species, the majority being migratory. There are two species of bat as well, along with a manatee presence in Lake Saumatre.
There are three national parks in the ecoregion with IUCN management category II, all of them on the Dominican Coast (Cabritos Island, Enriquillo Lake, and Rincón Lagoon National Park). This ecoregion is outstanding in regional terms, with vulnerable conservation status and the highest conservation priority. There is also sufficient taxonomic and geographic data on the ecoregion to implement an appropriate conservation strategy.
One of the most significant threats to Lake Enriquillo is the elevated salinity level during the rainy season due to the diversion of freshwater inflow, which is used to support the area's agriculture. Other threats, particularly to crocodiles and other fauna, include indiscriminate hunting as well as reducing cover vegetation, and other habitat alterations.
Also detrimental are the drilling of tubular wells in communities close to the lake, grazing of livestock, and gathering of firewood. The most pressing causes of habitat degradation in Lake Saumatre and its surroundings are the inflow of human and animal waste, eroded sediments from the mountains, and detergents and other chemical contaminations. Insular ecosystems like lakes are fragile, and once altered, it is generally difficult to return to their original state.
The priority conservation actions for the next decade will be to 1) implement agricultural practices that are less water-demanding (drip-irrigation), 2) regulate hunting in the area, and 3) develop and implement a long-term, adaptive management plan to regulate pollution and other human impact in the area.
1. D'Ambrosio, U. 2018 Caribbean: Island of Hispaniola. https://www.worldwildlife.org/ecoregions/nt0903 Accessed August 29, 2018.
2. Amezqueta, J., J.P. Pujas, L.E. Pérez, J. Alarcón, L.Valdez, and E. Bautista, 1987. Aspectos generales sobre el cocodrilo americano. Santo Domingo, República Dominicana.
3. Oldfield, S. (Comp). 1997. Cactus and Succulent Plants. Status survey and Conservation Action Plan. IUCN, Cambridge, U.K.
4. Hedges, B., Inchaustegui, S. & Landestoy, M. 2016. Mitophis leptepileptus (errata version published in 2017). The IUCN Red List of Threatened Species 2016: e.T75601408A115484518. http://dx.doi.org/10.2305/IUCN.UK.2016-3.RLTS.T75601408A75607594.en. Accessed August 29, 2018.