New Guinea's mangroves are among the world's largest and most intact wetlands, and are found along extensive lengths of its coastline. They are also the world's richest in mangrove species, though some form stands of single species, such as Xylocarpus granatum that resemble bald cypress swamps. Mangroves are key nurseries and breeding areas for fish and crustaceans, but also support a wealth of bird and reptile species. Here the saltwater (estuarine) crocodile is the top predator. Mangrove monitors and crab-eating snakes hunt among roots. Red-billed brush turkeys and black lory parrots are part of a diverse avifauna.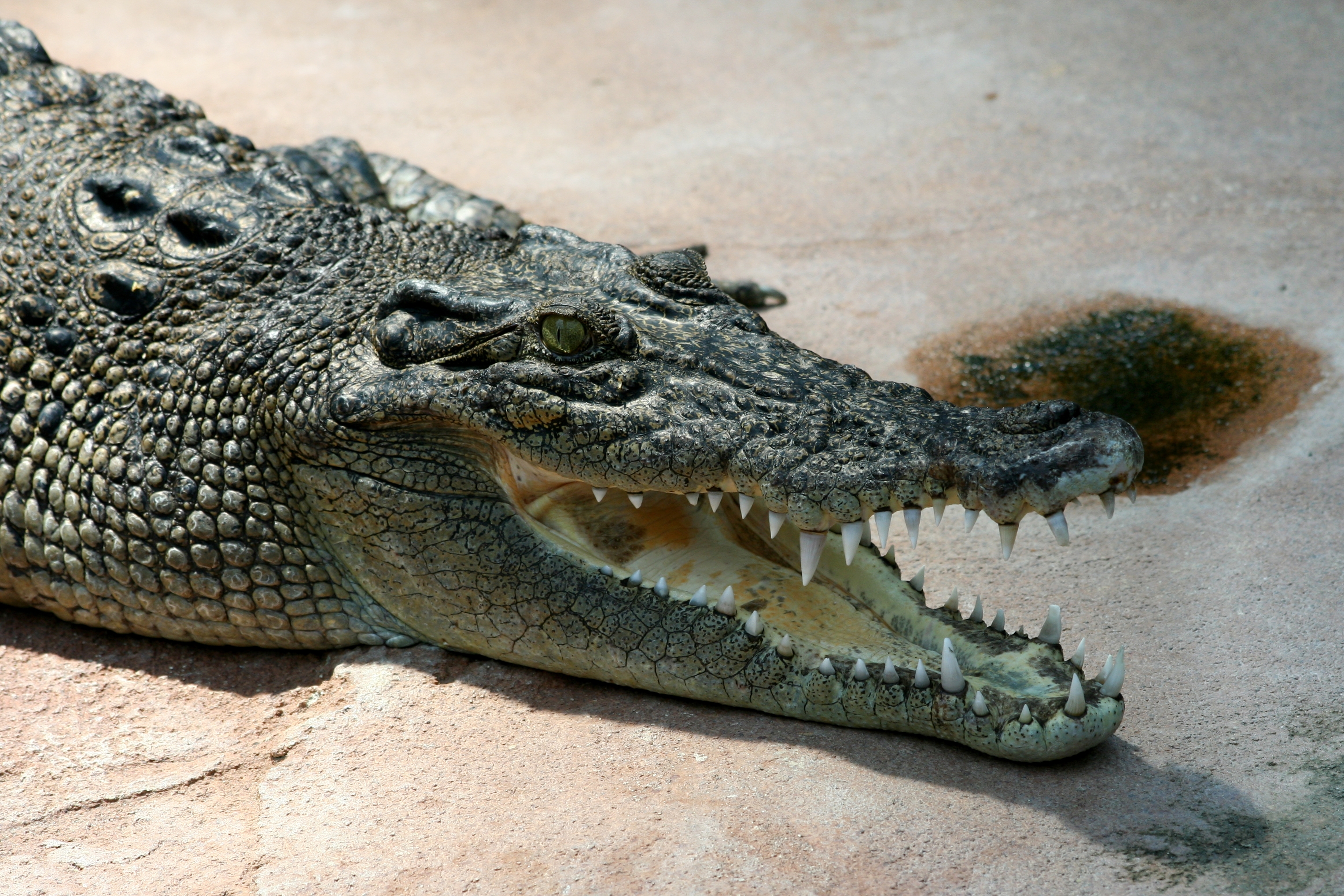 New Guinea mangroves occur around the island, though the largest swamps are along the southern coast. In the north there are mangroves at Cenderwasih Bay, the mouths of the Sepik and Ramu rivers, Dyke Ackland Bay, and Ward Hunt Strait. Along the southern coast there are large expanses of mangroves at the mouths of the Purari, Kikori, Fly, Northwest, and Otakwa rivers, Bintuni Bay, and the southern portions of the Vogelkop Peninsula. Avicennia, Sonneratia, Rhizophora, Bruguiera, Xylocarpus, Lunmitzera, Ceriops, and Heritiera are representative genera of mangroves found here. In more freshwater areas, Nypa palms occur in thick stands.
The New Guinea sheathtail bat, mangrove monitor, and crab-eating mangrove snake are largely restricted to this habitat and adjacent swamp forests. Ten endemic or near-endemic bird species can also be found in this ecoregion, including the red-billed brush-turkey, Papuan swiftlet, red-breasted paradise-kingfisher, and white-bellied pitohui. The fish and crustacean fauna is diverse, as is the resident and transitory bird fauna. Mangroves here are dynamic, with meandering rivers, flood events, lightning and drought-related fires change the conditions for different mangrove assemblages to thrive and their succession.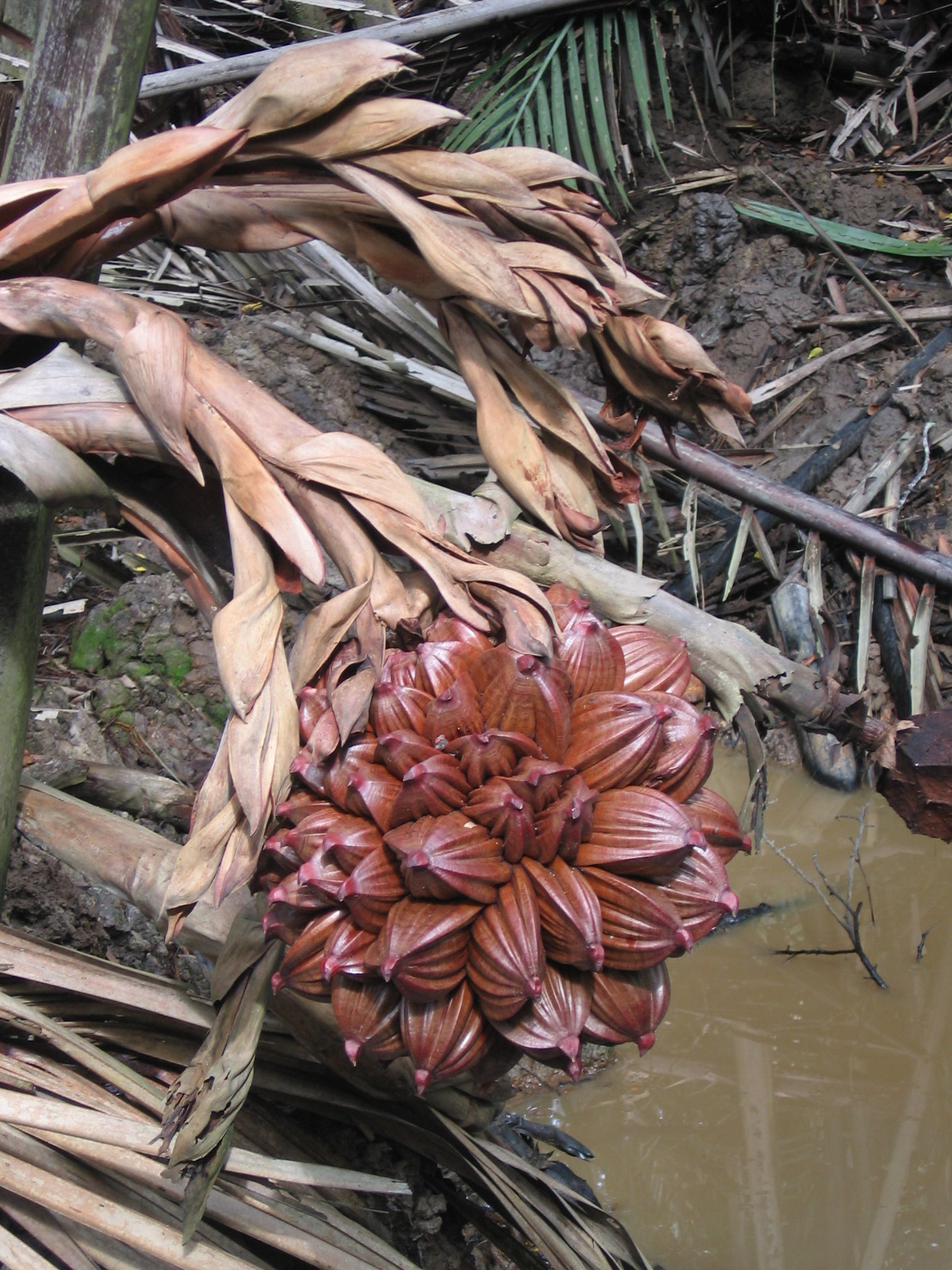 Some mangroves, especially those around the larger cities, such as Port Moresby and Jayapura, are harvested for timber, such as Kwila (Instia bijuga) and Papuan mahogany (Xylocarpus granatum). Bintuni Bay also has larger logging operations. Mangroves are also cut for poles or charcoal, including Rhizophora, Avicennia, and Xylocarpus. Despite this exploitation, New Guinea's mangroves remain relatively intact and several protected areas conserve large areas of habitat, including Pulau Dolok Wildlife Reserve, Lorentz National Park, Pulau Kimaam Wildlife Reserve, and Teluk Bintuni Nature Reserve. The Kikori River Basin Conservation Blueprint emphasizes community-based stewardship of the extensive mangrove habitats of the river delta.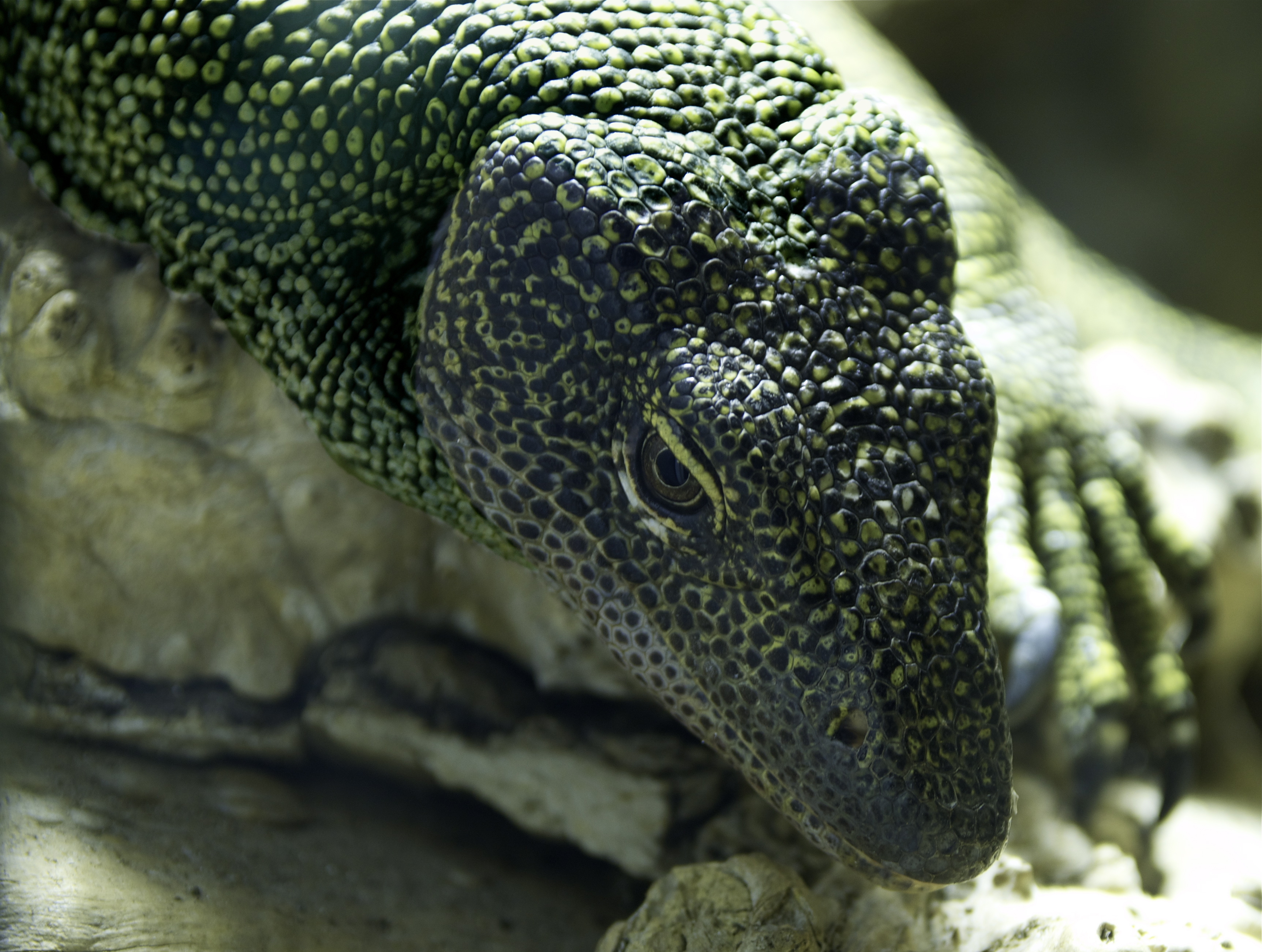 The priority conservation actions for the next decade are to: 1) expand the protected area network in the region to include the many remaining intact mangrove habitats; 2) regulate and restrict the extraction of mangrove timbers, and implement Best Practice protocols to minimize environmental impact; and 3) monitor and protect the endemic species in this region.

Citations
Adams VM, VI Tulloch, HP Possingham. 2017. Land-sea conservation assessment for Papua New Guinea. A report on the work undertaken to fulfil the terms of the project Review and Integration of the Terrestrial and Marine Program of Works on Protected Areas. PNG CEPA, University of Queensland, Global Environment Facility, UNDP, Brisbane. 75 pp.
Chapman VJ. 1977. Wet coastal formations of Indo-Malesia and Papua-New Guinea. Pages 261-270 in VJ Chapman (ed) Wet Coastal Ecosystems, Elsevier, Amsterdam.
Johnstone IM, DG Frodin. 1982. Mangroves of the Papuan Subregion. Pages 513-528 in JL Gressitt (ed) Biogeography and Ecology of New Guinea Monographiae Biologicae (MOBI) 42, Junk, The Hague.
Lipsett-Moore G, E Game, N Peterson, E Saxon, S Sheppard, A Allison, S Michael, R Singadan, J Sabi, G Kula. 2010. Interim national terrestrial conservation assessment for Papua New Guinea: Protecting biodiversity in a changing climate. Papua New Guinea Department of Environment and Conservation, The Nature Conservancy, and United Nations Development Programme, Brisbane