Northeast Antarctic Peninsula Tundra
The Northeast Antarctic Peninsula tundra is one of the most northerly Antarctic ecoregions, and not surprisingly, is relatively warm, with a mean annual temperature of -7.4°C and a seasonal range of 11.7°C. It is situated on the north-eastern tip of the Antarctic Peninsula and includes parts of Deception Island, parts of Joinville Island, and parts of the mainland Antarctic Peninsula. The ice-free land of this ecoregion is interspersed with that of the Northwestern Antarctic Peninsula tundra ecoregion, which is consistent with the delineation of the Environmental Domains—one of the key spatial frameworks on which these ecoregion delineations were based.
Due the small size of this ecoregion, and the relatively accessible nature of much of the ice-free land, there are relatively comprehensive biodiversity records. Over two hundred species are recorded from this ecoregion, and over half of these are lichens. There are no vascular plants in the region, but 57 species of non-vascular plants are found, almost all of which are mosses. Twelve species of mites have been recorded, and three species of springtail, including the Antarctic springtail Cryptopygus antarcticus. Three Adélie penguin colonies are described in the region with a total breeding population estimated at just over 30,000 pairs. Five gentoo penguin colonies have been recorded, with an estimated population of several thousand breeding pairs.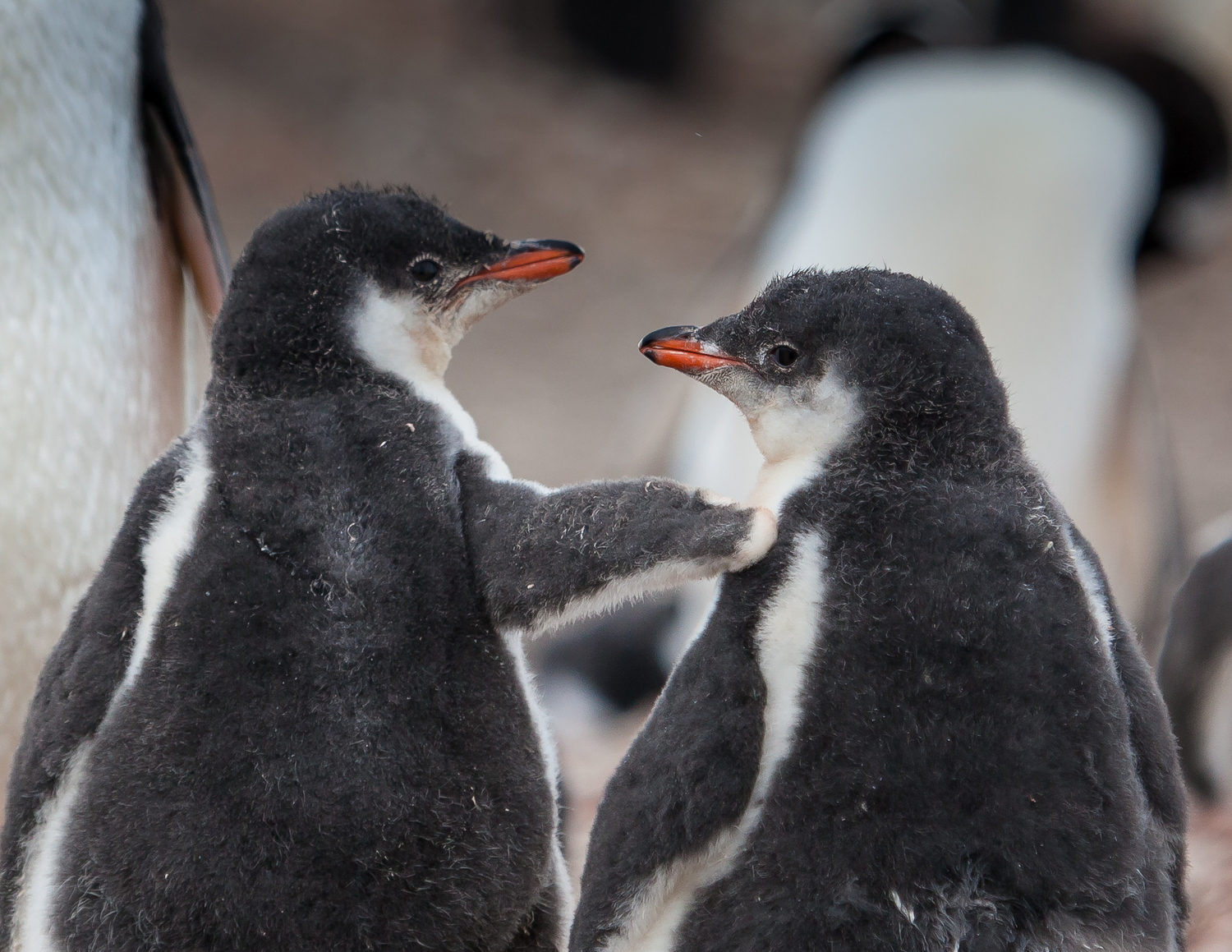 There is one protected area within this ecoregion (Antarctic Specially Protected Area 148), which was designated on the basis of its geological values, and there are no protected areas for the purposes of protecting biodiversity. There are three Antarctic stations in the ecoregion: the Argentinian stations Esperanza and Marambiom, and the Czech Republic base Gregor Mendel. Over the last decade, the annual number of landings by tourists at these three sites ranged between 1,500 and 4,000. The majority of the landings each year are visitations to the Argentinian Station Esperanza.
Given the relatively high levels of human activities, the priority conservation actions for the next decade are to: 1) undertake research to better evaluate and mitigate impacts of human activity on the environment; 2) implement systematic conservation planning processes to ascertain vulnerable ecosystems and species in need of protection, and identify candidate sites for area protection; and 3) ensure a stable and functional Antarctic Treaty system maintain continent wide protection of the Antarctic environment.

Citations
Terauds, A., S. L. Chown, F. Morgan, H. J. Peat, D. J. Watts, H. Keys, P. Convey, and D. M. Bergstrom. (2012) Conservation biogeography of the Antarctic. Diversity and Distributions 18:726-741.
Terauds, A., and Lee, J. R. (2016) Antarctic biogeography revisited: updating the Antarctic conservation biogeographic regions. Diversity and Distributions 22:836-840.
Chown, S.L. & Convey, P. (2007) Spatial and temporal variability across life's hierarchies in the terrestrial Antarctic. Philosophical Transactions of the Royal Society B: Biological Sciences, 362: 2307–2331.