Northern Khorat Plateau Moist Deciduous Forests
An assemblage of fossil turtles from the Late Jurassic to Early Cretaceous—from 160 to 100 million years ago—have received more attention than the current flora and fauna of this ecoregion. These studies were to elucidate the paleo-biological history of this enigmatic landform in this region. Another study that looked at a new species of endemic land snail Phuphania globose, from the Khorat Plateau and their biogeographic relationships with other land snails in Indonesia.
It hypothesized the biogeographic continuity between the Khorat Plateau and Sundaland, before they became separated as a result of sea level rise during the late Cretaceous, or alternatively isolation of populations in the Khorat Plateau following its uplift and consequent biological isolation from the lowlands.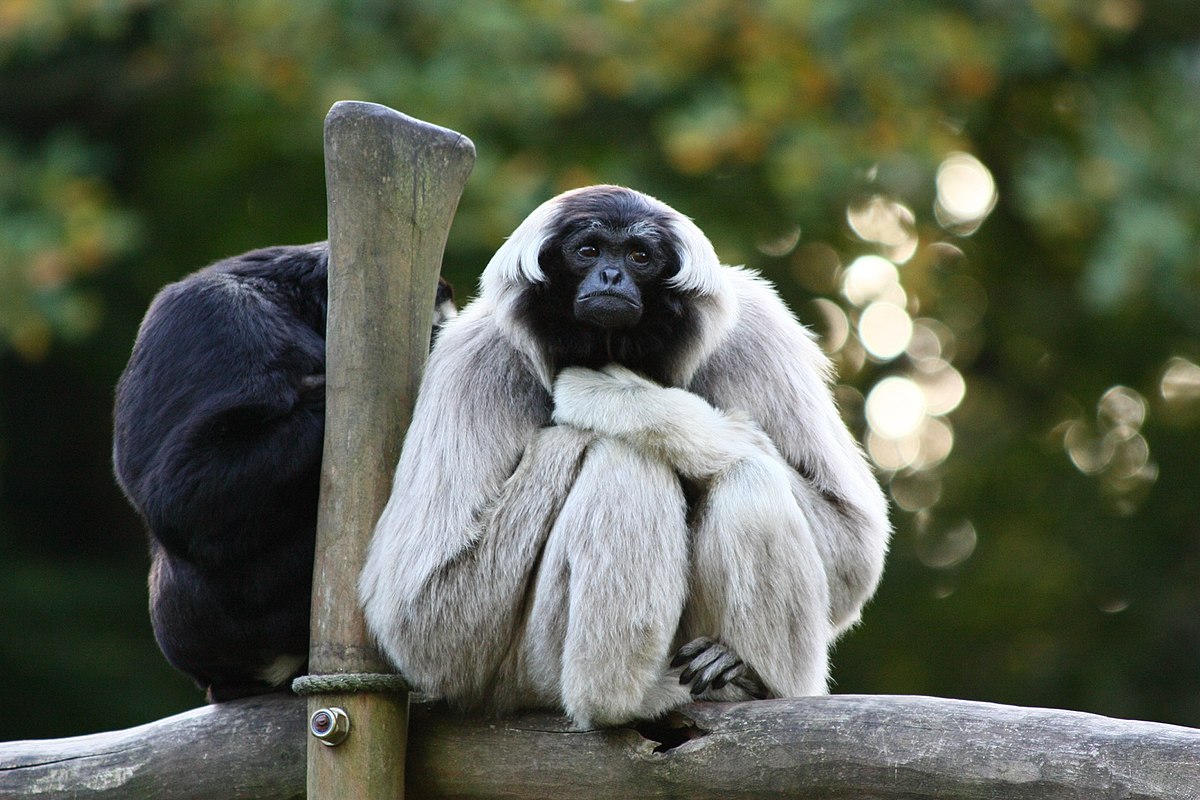 The Northern Khorat Plateau Moist Deciduous Forests ecoregion is relatively small, and represents the moist deciduous forests in the northern part of the low, saucer-shaped plateau in western Thailand, as it transitions from the dry lowlands to the wet mountain ranges to the east and north. The region receives about 1,600 mm of seasonal annual rainfall. The temperature ranges from a salubrious 21ºC to a hotter 32ºC.
As a transitional ecoregion, the forests are a mix of dry and mesic habitats and representative species. In many aspects, the forests represent a deciduous form of the Central Indochina Dry Forests ecoregion, with Lagerstroemia angustifolia, Afzelia xylocarpa, Xylia xylocarpa, Peltophorum dasyrrachis, and Pterocarpus macrocarpus as common canopy trees. In some areas, Lagerstroemia may form almost single-species dominance.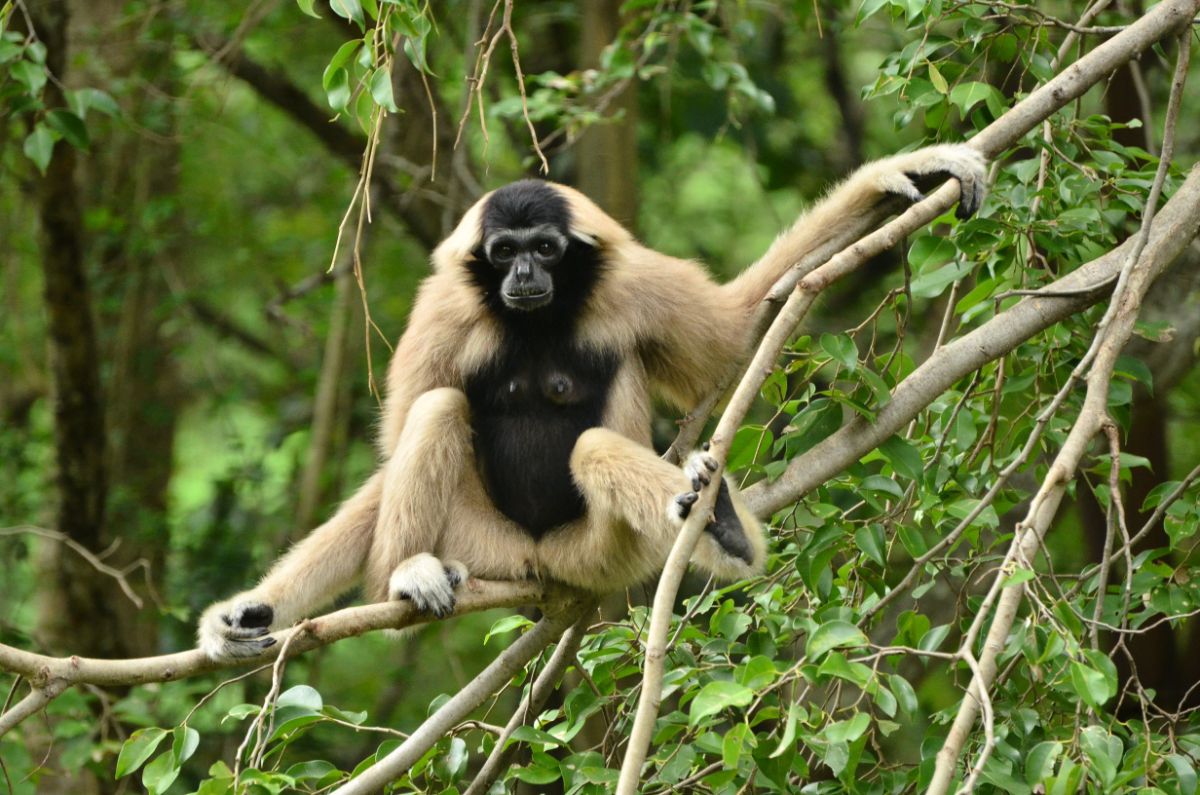 The several threatened species that are of conservation significance include the Asian elephant, wild dog, Himalayan black bear, sun bear, clouded leopard, common leopard, and pileated gibbon. The last is probably one of the more important species for forest conservation because gibbons very rarely come down from the forest canopy and require forest connectivity. Other megafauna, especially the tiger, gaur, and banteng, have already disappeared from most of the ecoregion because of habitat loss and hunting.
The bird communities in Laos seem to be different from that in Thailand, i.e. on either side of the Mekong River. For instance, the red-collared woodpecker is considered to be widespread and locally fairly common in Laos, but has not been recorded on the Thailand side. Some sections of the Mekong River as it flows through the ecoregion are good habitat for riverine birds, such as the great thick-knee and river lapwing, that are at risk elsewhere in Thailand.
The riverine habitats also support several endemic dragonflies, such as Sarasaeschna minuta, Onychogomphus kerri, Zygonyx immaculate and Protosticta trilobata. Although small and less visible than the mammals and birds, these species nevertheless play an important ecological role in the ecosystem and should receive conservation attention.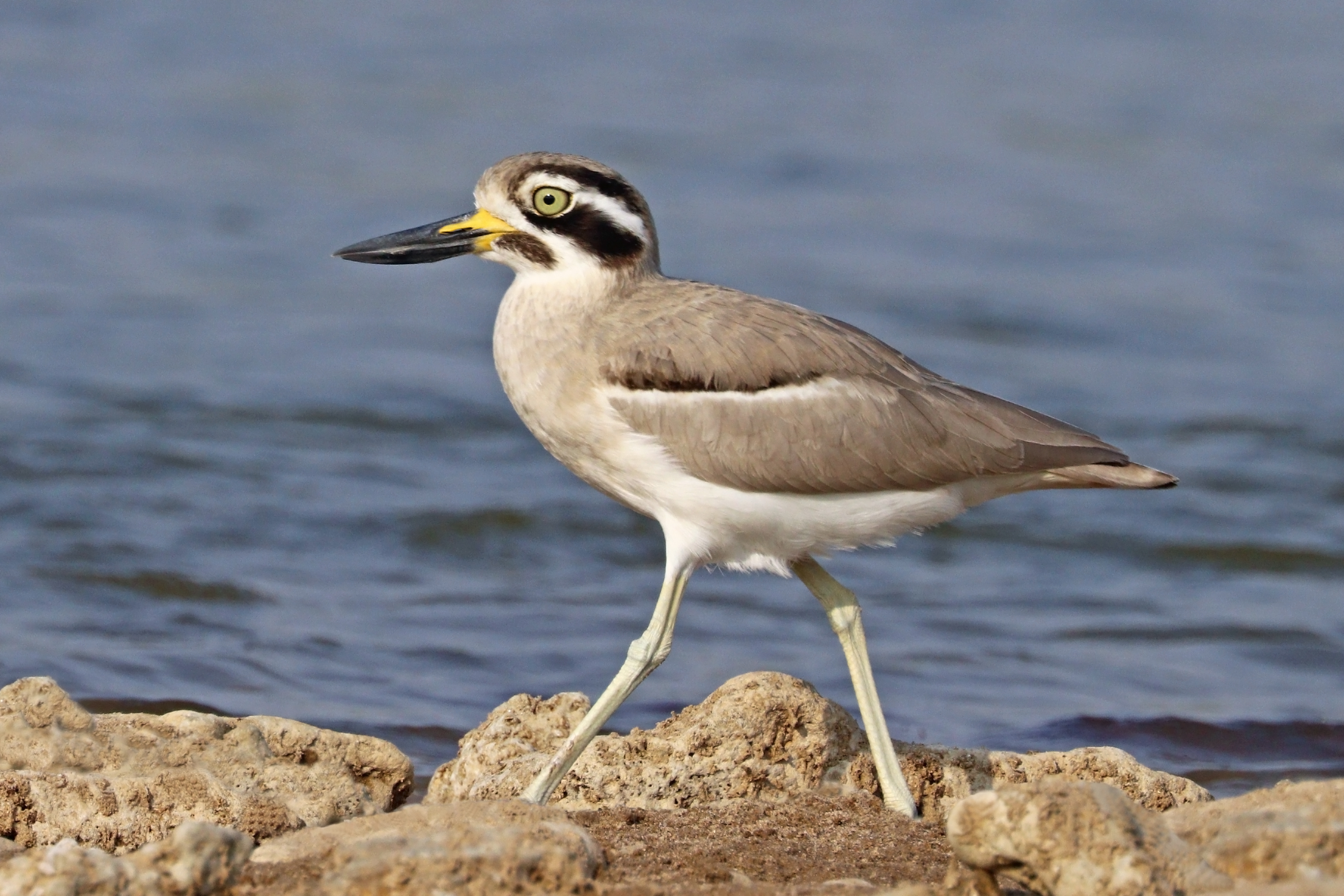 Very little of this ecoregion is currently under formal protection. If the remaining forests are protected there is an opportunity to achieve a 10% protection target. However, this should be done in relation to a landscape plan and strategy that considers this ecoregion in the context of a transitional ecosystem between the adjacent dry and wet forest ecoregions. Extensive hunting has driven most wildlife to the verge of extirpation. Hunting by ethnic Lao people is more ubiquitous than in Thailand. Use of fire by hunters and farmers to clear vegetation is widespread and continues to degrade remaining forests.
Thus, the recommended priority conservation actions are to: 1) prepare a landscape-scale conservation plan and strategy to include additional unprotected forests and existing protected areas to maintain ecological connectivity between the dry and wet forest ecoregions; 2) protect riverine forests and habitats; and 3) address the threats of hunting and fires.

Citations
1. Wikramanayake, E, E. Dinerstein, et al. 2002. Terrestrial Ecoregions of the Indo-Pacific: A Conservation Assessment. Island Press.
2. Critical Ecosystems Partnership Fund. 2012. Ecosystem Profile. Indo-Burma Biodiversity Hotspot. 2011 Update. https://www.cepf.net/Documents/final.indoburma_indochina.ep.pdf Accessed Dec 2017.
3. Greater Mekong Subregion Atlas of the Environment. 2nd ed. Asian Development Bank. 2012. https://www.adb.org/sites/default/files/publication/30074/gms-atlas-environment-2nd-edition.pdf. Accessed Dec 2017.