Northern New Guinea Lowland Rain and Freshwater Swamp Forests
The lowlands of northern New Guinea are a maze of freshwater and peat swamps that interlace tall lowland forests and tall-grass savannas. Crowned pigeons and two species of Cassowary, the northern and dwarf cassowaries, forage in the forest understory. These are classic lowland New Guinea forests—hot, humid, swampy, and full of life. The ecoregion is centered on the large river basins of the Mamberamo, Taritatu, Tariku, Sepik, and Ramu. The Sepik Basin, in particular, is associated with numerous freshwater lakes.
The lowland forests support trees such as Pometia pinnata, Octomeles sumatrana, Ficus, Alstonia scholaris, and Terminalia. Ancient trees, such as Araucaria and Agathis, occur in localized stands. The ecoregion extends broadly across the northern coast of New Guinea so there is considerable variation in natural communities from one region to another. Lowland swamp forests are extensive along low-gradient rivers, such as the Sepik River.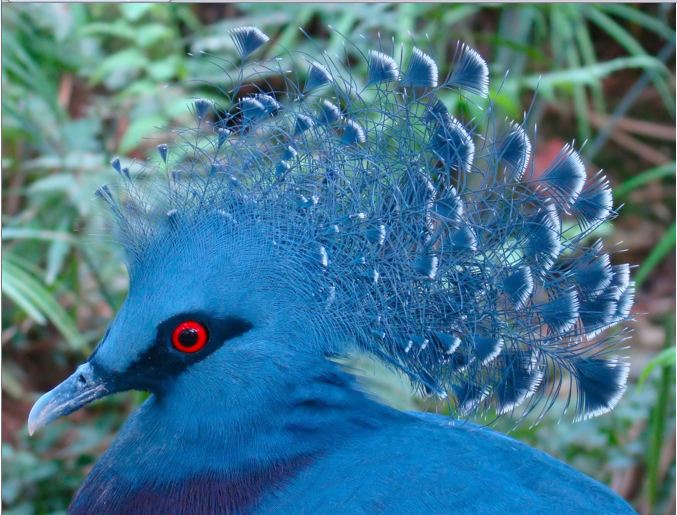 Diverse swamp habitats occur including herbaceous swamp vegetation, Leersia grass swamp, Saccharum-Phragmites grass swamp, Pseudoraphis grass swamp, mixed swamp savanna, Melaleuca swamp savanna, mixed swamp woodland, sago swamp woodland, pandan swamp woodland, Campnosperma swamp forest, Teminalia swamp forest, and Melaleuca swamp forest. Swamps and flooded forests are common elements of this ecoregion.
The 76 mammal species found in this ecoregion include 13 species that are endemic or near-endemic, such as the tree kangaroo, Dorcpsis hageni. Sixteen bird species are largely restricted to these northern lowland forests, including the pale-billed sickelbill and Brass's friarbird.
Much of the lowland forest in the eastern portion of the ecoregion has been disturbed through logging, agricultural expansion, and settlement. Human-converted savannas cover much of the eastern portion. The western portion still retains large expanses of contiguous lowland and swamp forest. Logging is beginning to make inroads into many areas throughout the ecoregion, especially the coastal areas or Irian Jaya and into the last larger forest blocks in the eastern portion of the ecoregion in Papua New Guinea.
Oil palm plantations have cleared extensive areas near Jayapura on the north-central coast and this exploding agro-commodity has the potential to drive the loss of vast areas of lowland forest in the future throughout the ecoregion. A proposed large dam on the Mamberamo River would inundate large areas of distinct forest. Forests have some protection in the Foja Wildlife Reserve in West Papua and the April Salome Forest Management Area (Hunstein Range Wildlife Management Area) in Papua New Guinea, though much of the distinctive natural communities across the lowland plains remain unprotected.
The priority conservation actions for the next decade are to: 1) expand the protected area system to cover representative biological communities, such as those in the Sepik and Ramu River basins and coastal forests; 2) strengthen protection of the Mamberamo River Basin, which include dissuading the government from constructing a large dam there; and 3) improve the effective management of existing protected area network against logging and palm oil clearing through both community-based and traditional conservation approaches.

Citation
Adams VM, VI Tulloch, HP Possingham. 2017. Land-sea conservation assessment for Papua New Guinea. A report on the work undertaken to fulfil the terms of the project Review and Integration of the Terrestrial and Marine Program of Works on Protected Areas. PNG CEPA, University of Queensland, Global Environment Facility, UNDP, Brisbane. 75 pp.
Beehler BM, TK Pratt. 2016. Birds of New Guinea Distribution, Taxonomy, and Systematics. Princeton University Press, Princeton.
Davis SD, VH Heywood, AC Hamilton (eds). 1994-1997. Centres of plant diversity: a guide and strategy for their conservation. World Wide Fund for Nature (WWF) and ICUN - World Conservation Union, Cambridge.