Serra Do Mar Coastal Forests
The southern muriqui is a species of spider monkey endemic to the Serra do Mar Coastal Forests ecoregion. It is the largest of the New World primates, reaching up to 15kg. Locals call them "mono carvoeiro"—charcoal monkey—referring to their solid black faces. Muriqui are extremely important members of the Serra do Mar community because of their role as long-range seed dispersers for the trees that bear the fruit they eat. Without these couriers, some of the most important fruiting trees in the forest would not be able to propagate successfully, which would change the entire composition of the forest making it simpler and less diverse. In a sense the muriqui are ecosystem engineers.
The Serra do Mar coastal forests cover a 100-km wide strip along the Atlantic Coast of Southern Brazil. The climate is subtropical with an annual rainfall ranging from 1,400–4,000mm without a dry period. This region is occupied by the slopes and high summits of the Serra do Mar Mountain Chain. The soil is predominately tropical and nutrient-impoverished (yellow-red latosol, podzols, and lithosols).
Forests range from coastal plains located at 20 m elevation up to the highest mountains at 1,200–1,500m, corresponding to a variation in vegetation. The moist forests are most prominent, with emergent trees reaching above 30 m. Characteristic large tree species in the area come from the families Leguminosae, Sapotaceae, and Lauraceae. Other dominant vegetation belong to the families Bromeliaceae, Myrtaceae, and Melastomataceae.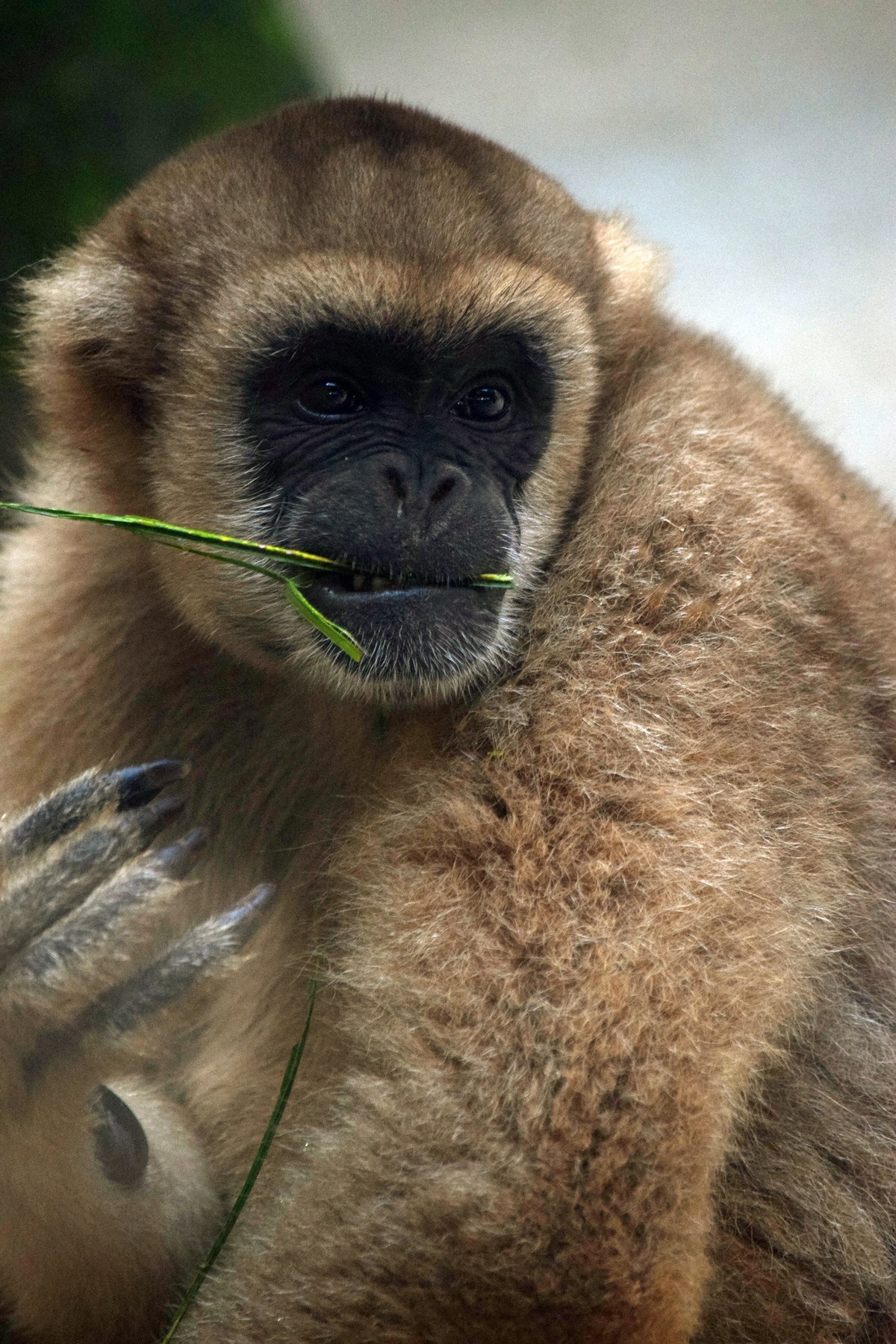 Dozens of endemic species inhabit these forests, including several threatened plant and animal species. Serro do mar constitutes a diversity center for several families of plants with 229 species of Bromeliaceae, 73 of Melastomataceae, 51 of Rubiaceae, 47 of Myrtaceae, and 44 of Lauraceae. This ecoregion harbors the remaining populations of two endangered and endemic primates, the southern muriqui and the golden lion tamarin. The Brazilian mouse opossum is also an endemic mammal to the area.
This ecoregion has been recognized by Birdlife International as a center of avian endemism, with some 55 species of endemic and restricted range birds present, 28 of which are considered threatened. Among the endangered avifauna are the red-billed curassow, brown-backed parrotlet, red-tailed Amazon, blue-bellied parrot, hook-billed hermit, three-toes jacamar, black-hooded antwren, fringe-backed fire-eye, Stresemann's bristlefront, Bahia tapaculo, and kinglet calyptura.
More than half of the original forest has been altered. Habitat loss occurs predominantly in lowland forests, which are replaced quickly by urban areas. The remaining natural vegetation is largely represented by moist forests with some lowland forest blocks. Still the largest and best-protected tracts of the Brazilian Atlantic forest are located in this ecoregion.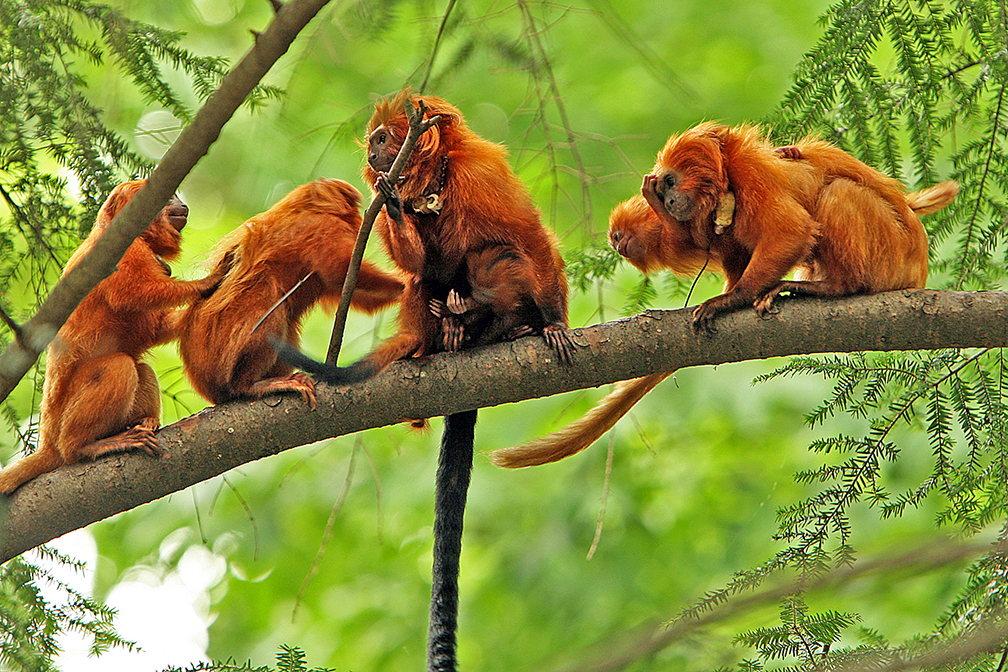 The most severe threats include tourism and urban development as populations in the area continue to increase. Serra do Mar Forests are spread over the industrialized regions of Brazil. In addition, traditional human activities like palm-heart extraction (stripping bark off a palm tree and eating the core, which kills the plant) represent a severe threat to plants and the animals relying on them. In some localities, more than 10,000 kg of palm-heart is unsustainably extracted per year.
The priority conservation actions for the next decade will be to: 1) restrict development in key wildlife areas; 2) promote awareness workshops for locals on the negative environmental consequences of palm-heart extraction; and 3) increase the diversity of habitat and landscape covered by protected areas in the ecoregion to protect different vegetation types.

Citations
1. Da Silva, J.M.C. 2019 South America: Along the Atlantic coast of southeastern and southern Brazil https://www.worldwildlife.org/ecoregions/nt0160 Accessed June 22, 2019.
2. Silva, A. F. and H.F. Leitão Filho. 1982. Composição florística e estrutura de um trecho da Mata Atlântica de encosta no Município de Ubatuba (São Paulo, Brasil). Revista Brasileira de Botânica 5:43-52.
3. Galetti, M. and A. Aleixo. 1998. Effects of palm heart harvesting on avian frugivores in the Atlantic rain forest of Brazil. Journal of Applied Ecology 35:286-293.
4. Mendes, S.L., de Oliveira, M.M., Mittermeier, R.A. & Rylands, A.B. 2008. Brachyteles arachnoides. The IUCN Red List of Threatened Species 2008: e.T2993A9529160. http://dx.doi.org/10.2305/IUCN.UK.2008.RLTS.T2993A9529160.en Accessed June 22, 2019.