Sierra de la Laguna Dry Forests
The Peninsular myotis is a species of vesper bat endemic to the southern tip of Baja California, where the Sierra de la Laguna Dry Forests ecoregion is located. Its Latin name is a reference to its range, meaning of the peninsula. They primarily feed on insects, using their hind legs to snatch the prey out of the air. These little brown bats have relatively large ears that they use for precise echolocation—allowing them to catch flying insects at night.
Located at the southern end of the Baja California peninsula, this region was once an isolated island before joining the mainland. The region is shaped by a vast complex of granitic mountains, running southward from the Gulf of California to the Pacific. These mountains are intersected by valleys and canyons and surrounded by vast plateaus. These topographical variations give rise to the diversity of climates and vegetation found throughout. Subtropical dry forests, receiving less than 500 mm of precipitation per year, dominate lower portions of the mountains (300–800 m). The trees endure a long dry season and most of them lose leaves.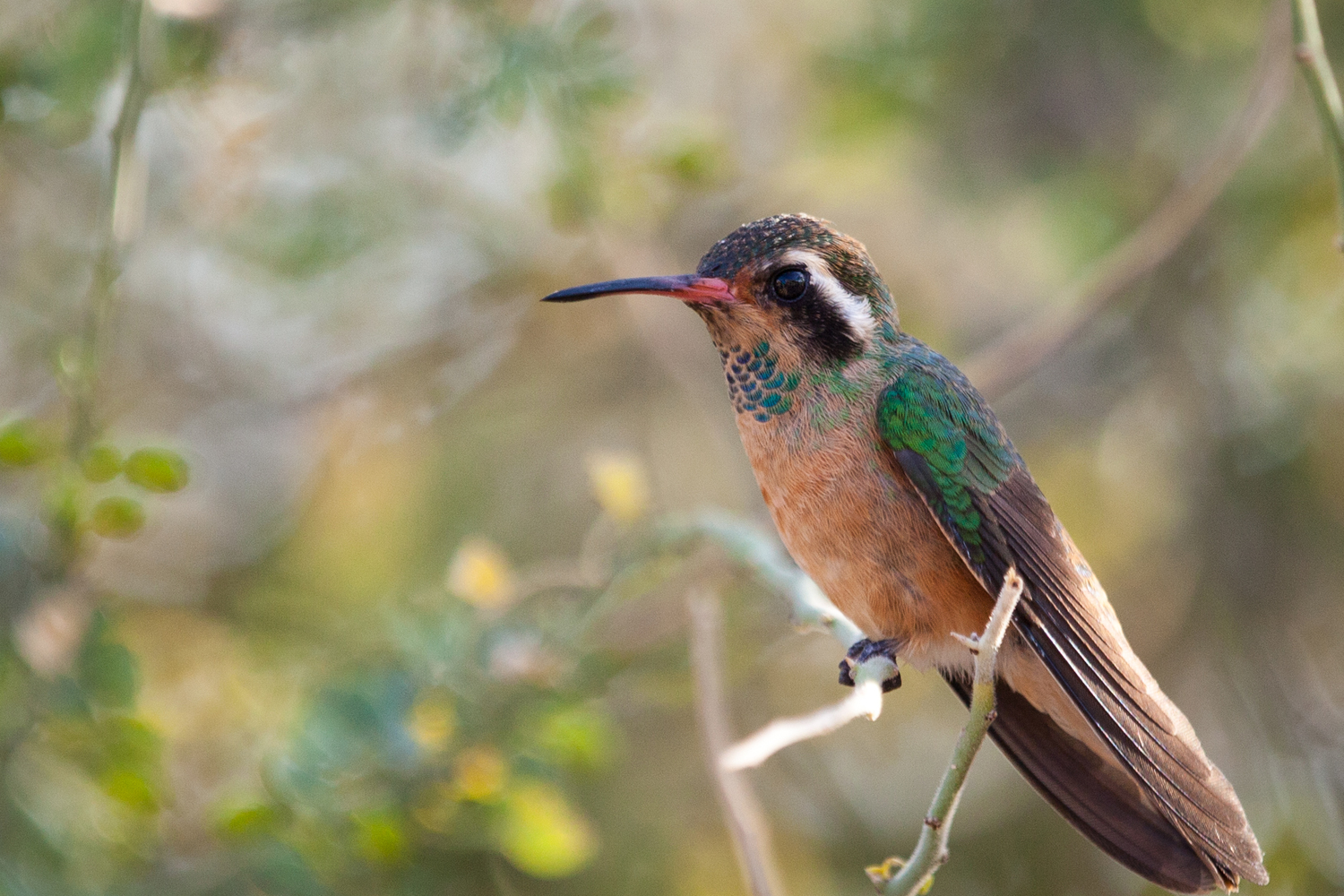 The forest is transitional both with the pine-oak forests at higher elevations, and with the xeric scrub at lower portions. The dry forest of Sierra de la Laguna is characterized by abundance of low trees and scrubs. Characteristic trees include mauto, palo blanco, elephant tree, and palo zorrillo. The scrub includes mala mujer, buena mujer, and biznaga cacti.
The past and present isolation of Sierra de la Laguna from the rest of the peninsula has played a major role in producing an extraordinary array of unique species. There are 224 species of vascular plants inhabiting Sierra de la Laguna Dry Forests. Half the species of reptiles and amphibians of Sierra de la Laguna inhabit the dry forest ecoregion, over 29 of 194 species of birds, and 29 of 40 species of mammals. Over 10% of animal and plant species found at Sierra de la Laguna are endemic.
The isolation of this region has contributed to a scarcity of predators, and to the poor competitive ability of some animals. Characteristic fauna includes the southern pocket gopher, badger, Gilbert's skink, Baja California striped whipsnake, Xantus hummingbird, and northern pygmy owl.
Subtropical dry forests are often the most threatened habitats, and Baja California Sur hold the most biodiversity. Portions of the Sierra de la Laguna Dry Forests ecoregion remain intact. However, accessible areas are being converted for cattle grazing. There is still no recognizable fragmentation of the habitat, mostly due to the reduced exploitation of forest resources. In June 1994 the region was established as a Protected Natural Area with pine-oak forests and subtropical dry forest as the key areas for protection.
The fragile nature of this region requires legal protection over a long period, to prevent disturbances caused by human overpopulation and exploitation of forest resources for livestock. Native villagers often kill carnivores and other "problem" species considered threats to their domestic animals. Although human disturbance in Sierra de la Laguna has been kept to a minimum, any uncontrolled perturbation to this fragile ecosystem could create an imbalance. This would ultimately cause the disappearance of an extraordinary array of evolutionary phenomena that produce such a unique vegetation assemblage in the middle of an enormous desert.
The priority conservation actions for the next decade will be to: 1) organize awareness and educational workshops for locals on the values of biodiversity; 2) promote sustainable cattle ranching methods; and 3) ensure continued and enhanced protection measures for the ecoregion.

Citations
1. Valero, A. Schipper, J. Allnut, T. 2019. Sierra de la Laguna dry forests https://www.worldwildlife.org/ecoregions/nt0227 Accessed June 25, 2019.
2. Gallina-Tessaro, P., A. González. 1988. Mastofauna. Pages 209-228 in L. Arriaga and A. Ortega (editors), La Sierra de la Laguna de Baja California Sur. Centro de Investigaciones Biológicas de Baja California Sur, México.
3. Arriaga, L. and A. Ortega (editors). 1988. Características generales. Pages 15-26 in La Sierra de la Laguna de Baja California Sur. Centro de Investigaciones Biológicas de Baja California Sur, México.
4. Arroyo-Cabrales, J. & Ospina-Garces, S. 2016. Myotis peninsularis. The IUCN Red List of Threatened Species 2016: e.T14189A22066405. http://dx.doi.org/10.2305/IUCN.UK.2016-1.RLTS.T14189A22066405.en. Downloaded on 26 June 2019.