Society Islands Tropical Moist Forests
The idyllic Tahitian isles host many rare and beautiful plants, snails, and birds in their native forests. These Society Islands are remote volcanic and coral islands whose great age has facilitated the evolution of hundreds of endemic species. The archipelago is dominated by a chain of high volcanic islands, including Motu One, Manuae, Maupihaa, Bora-Bora, Huahine, Raiatea, Maiao, Moorea, Mehetia, and Tahiti.
These verdant islands are covered in lowland rain forest, montane rain forest, and, at the highest points, cloud forest. Lowland forest remnants occur in valleys and on scattered low mountain slopes, supporting native trees such as Inocarpus fagifer, bamboo (Schizostachyum glaucifolium), Cananga odorata, Rhus taitensis, and Pisonia umbellifera. Montane rain forest occurs above 300 m and supports species like Alphitonia zizyphoides, Hernandia moerenhoutiana, Metrosideros collina, Fagraea sp., Canthium spp., and Wikstroemia sp. Weinmannia parviflora and Alstonia costata are the dominant tree species in the mossy cloud forests. Cyathea spp. tree ferns, Fitchia spp., and Metrosideros collina also occur here.
The islands support a vascular flora of 623 native species, including 273 endemic species and one endemic genus. The spectacular tree fern, Angiopteris evecta, has a 9 m wide canopy in Moorean valleys. There is also an unusual cliff-dwelling Metrosideros tree.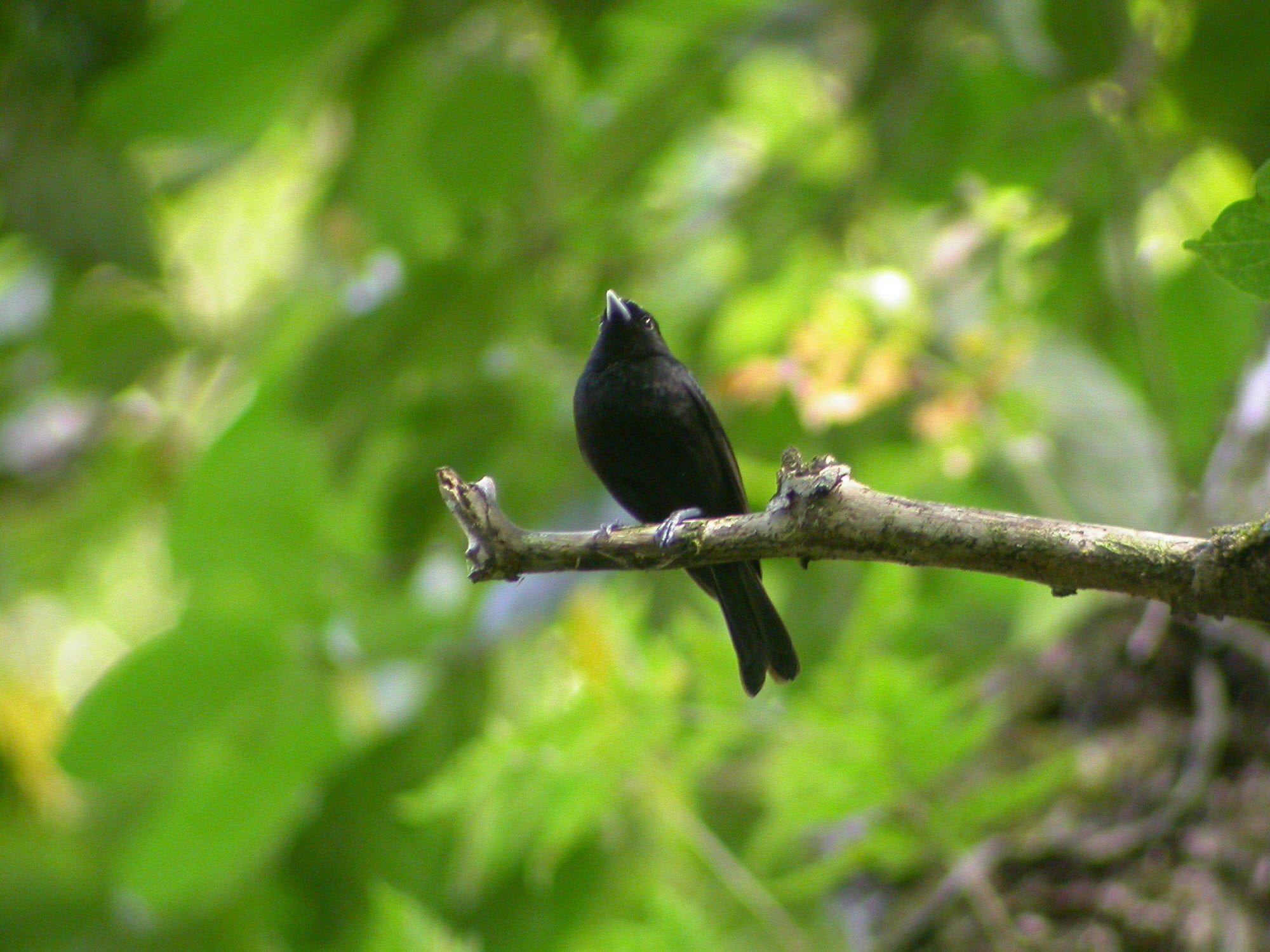 The few animals that made it to these isolated islands display spectacular radiations in some cases. For example, the archipelago's 53 Partula land snail species are thought to have derived from a single colonization event. Many of these tree-dwelling snails are restricted to very local areas within islands, particularly on isolated ranges.
Thirty-three land birds occur in French Polynesia (includes the Marquesas Islands and Tuamotus). Twenty of these occur nowhere else and 20 are endangered. Fourteen land birds are thought to have gone extinct after people arrived in the islands. Today, Society Islands pigeon (Ducula aurorae), Tahiti reed warbler (Acrocephalus caffer), Tahiti swiftlet (Aerodramus leucophaeus), and the Tahiti monarch (Pomarea nigra) struggle against invasive species and habitat loss.
Little native habitat remains below 500 m due to clearing for settlement, agriculture, and burning. Long-term burning has created fire-tolerant savanna and grassland on western slopes and lowland areas. Native habitat persists on montane slopes and the highest peaks, though even these difficult terrains are accessed by invasive species that pose a grave threat to both native plants and animals.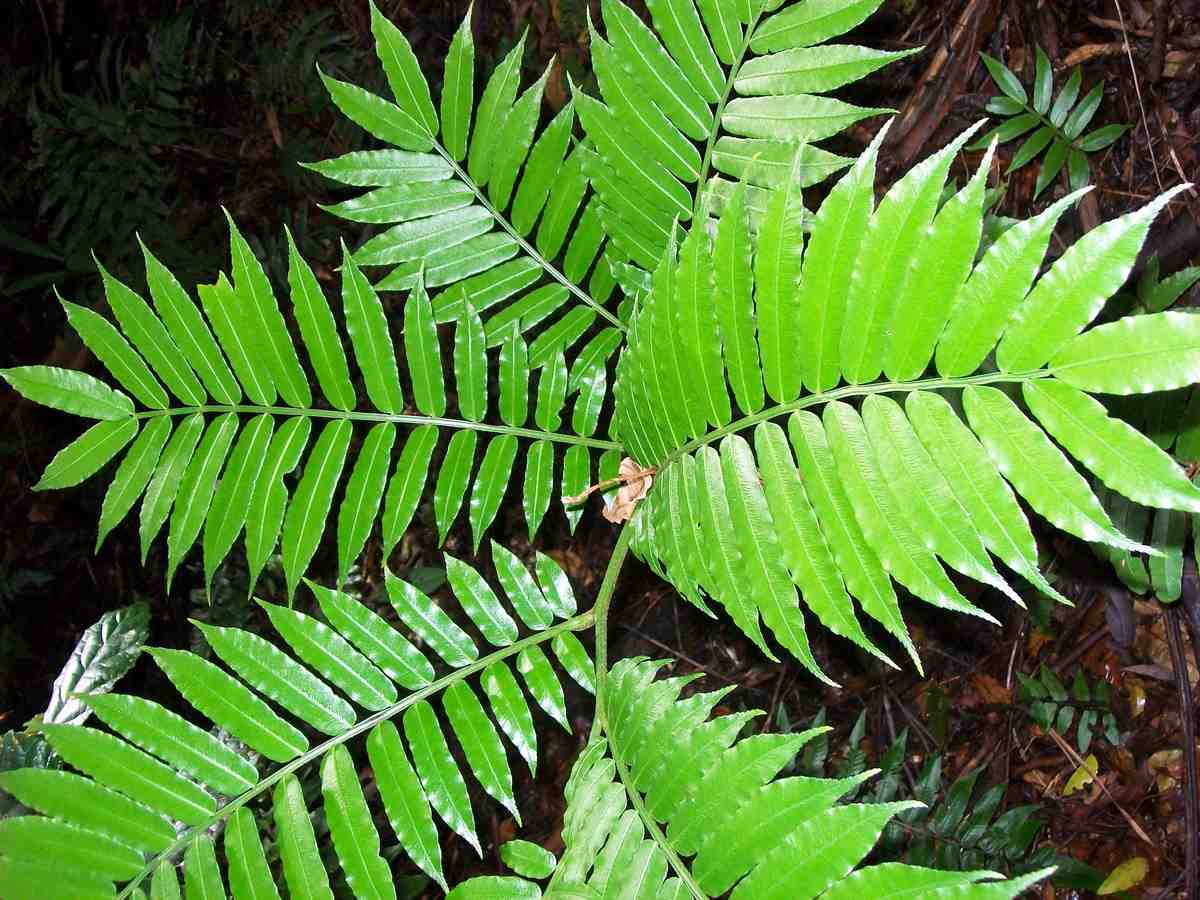 Feral cats, rats, myna, predatory snails, red-vented bubuls, swamp harriers, little fire ants, and Miconia calvescens trees greatly impact native species and ecosystems. Rats, the little red fire ant, and Miconia are particularly damaging. Guava, lantana, mango, Cecropia, and coffee are also widely planted and replace native habitats. Protected eserves in the Society Islands include the 10-km2 conservation area on Mt. Mara'u and the Fa'aiti Natural Park on Tahiti.
The priority conservation actions in the next decade are to: 1) initiate urgent biological control efforts to reduce the spread and impact of Miconia on native ecosystems, particularly to eradicate locales where they where only recently established; 2) administer intensive invasive species control around populations of highly threatened species, such as the Tahiti monarch; and 3) expansion of the formal or community-based protected area network to encompass lowland Inocarpus forest on Moorea, the Vallée de Vaiote on Tahiti, the island of Manuae, Meheti'a, the Vallée d'Avera, montane forest of Raiatea, and lowland forests of Oponohu on Moorea.

Citations
CEPF. 2007. Ecosystem Profile: Polynesia/Micronesia Biodiversity Hotspot. Critical Ecosystem Partnership Fund, Washington, DC.
Cowie RH. 1992. Evolution and extinction of Partulidae, endemic Pacific island land snails. Philosophical Transactions of the Royal Society of London Biological Sciences 335:167-191.
Florence, J. 1987. Endemisme et evolution de la flore en Polynésie Française. Bulletin of the Zoological Society of French Polynesia 112:370-380.
Fosberg FR. 1992. Vegetation of the Society Islands. Pacific Science 46:232-250.