South Western Ghats Montane Rainforests
The South Western Ghats Montane Rain Forests ecoregion is the most species-rich in South Asia, and is high in endemism; over a third of all plants, almost half the fishes and reptiles, and more than three-fourths of all amphibians are restricted to these mountains and found nowhere else on Earth. The ecoregion also supports important populations of some of Asia's largest, most charismatic species, foremost being Asia's largest wild cat, the tiger, and the largest terrestrial animal, the Asian elephant, as well as sloth bear, gaur, and wild dog. These species evoke images of wild jungles of India.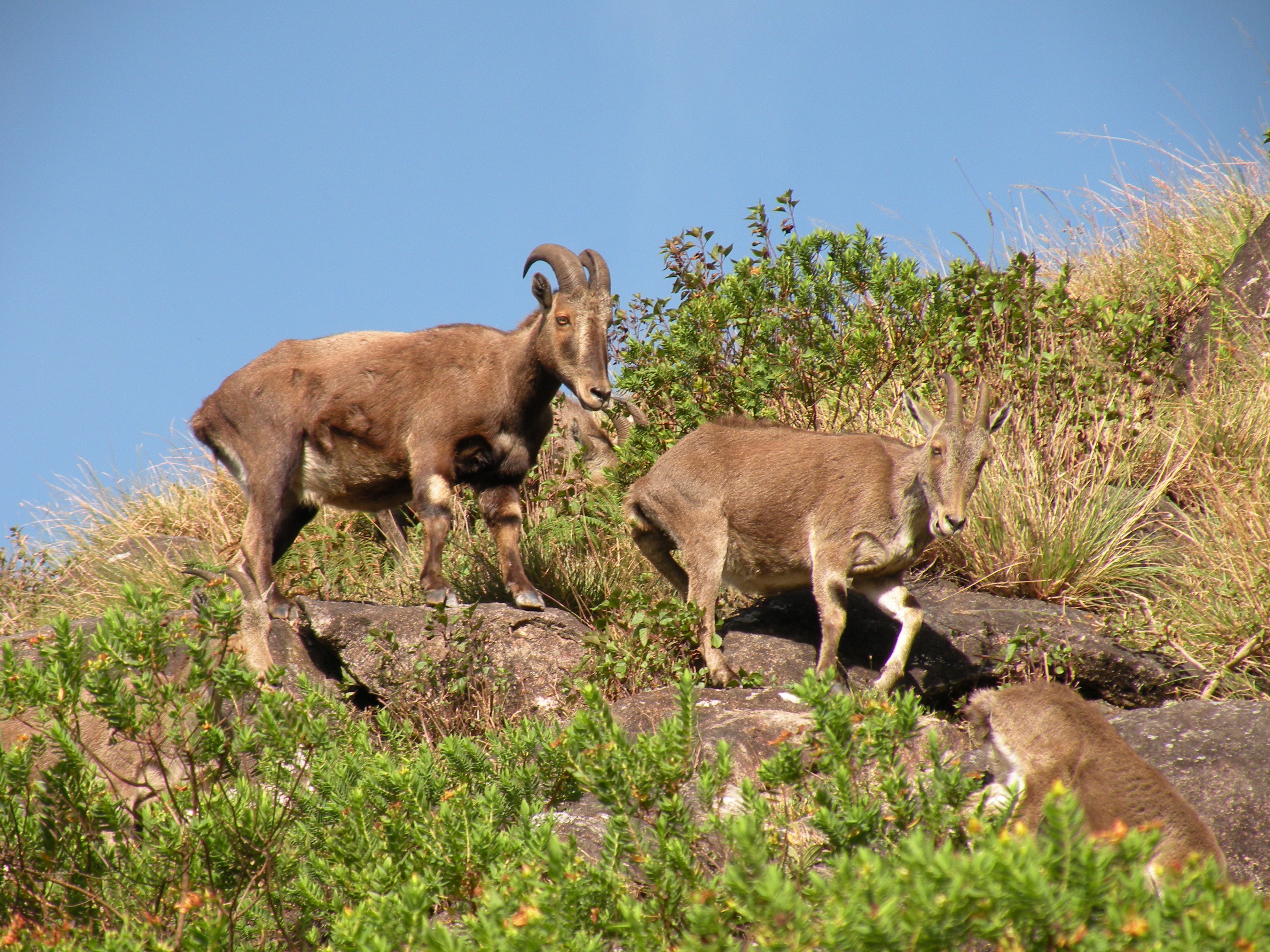 This ecoregion represents the rainforests above 1,000 m elevation of the southern Western Ghats mountain range along the west coast of the Indian subcontinent. The climate is wet and highly seasonal. Moisture-laden southwest monsoon winds sweep in from the coast, are intercepted by the mountains and driven upwards, squeezing the moisture out of the rising, cooling air; a phenomenon known as orographic precipitation. Average annual rainfall exceeds 2,800 mm, but because of the complex and highly dissected terrain, some areas receive over 8,000 mm of rainfall.
The vegetation consists of wet montane evergreen or rain forests mixed with woodland-grassland systems known as shola-grasslands in the higher elevations, between 1,900 and 2,200 m. Shola refers to the stunted tropical montane forest, derived from the Tamil word 'sholai' meaning thicket, cold place. Every twelve years, the endemic Neelakurinji shrubs burst into flower, painting the shola grasslands blue. The Paliyan tribal people of Tamilnadu use this flowering cycle as a reference point to determine their age.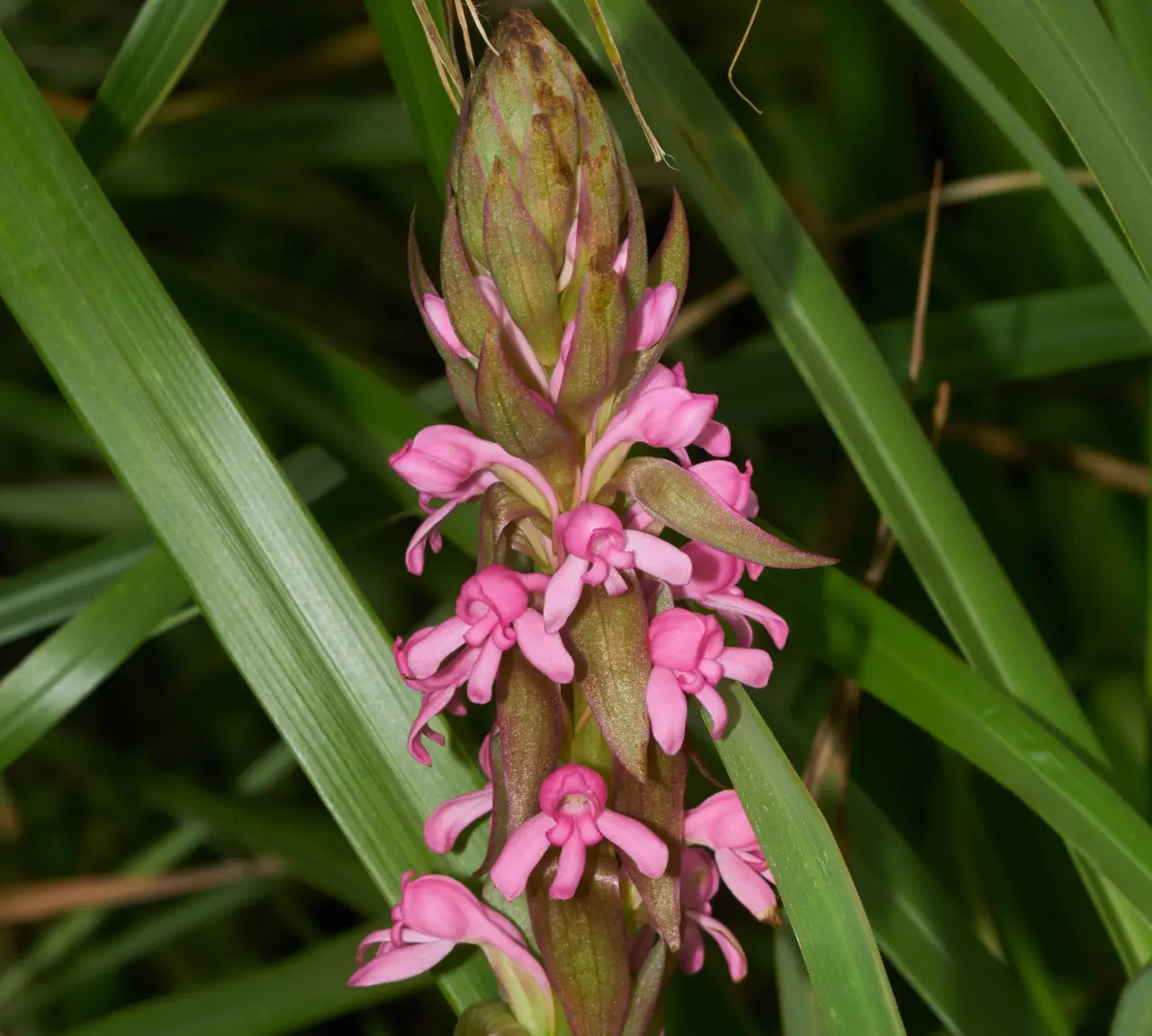 The main trees in the shola forests include species of Lauraceae, Rubiaceae, Symplocaceae, Myrtaceae, Myrsinaceae and Oleaceae Families. The rainforests are more diverse and structurally complex, having a low canopy of about 15 to 20 m, with multiple layers. The trees are festooned with orchids and ferns. The characteristic trees include species such as Cullenia exarillata, Mesua ferrea, Palaquium ellipticum, Gluta travancorica, and Podocarpus wallichiana.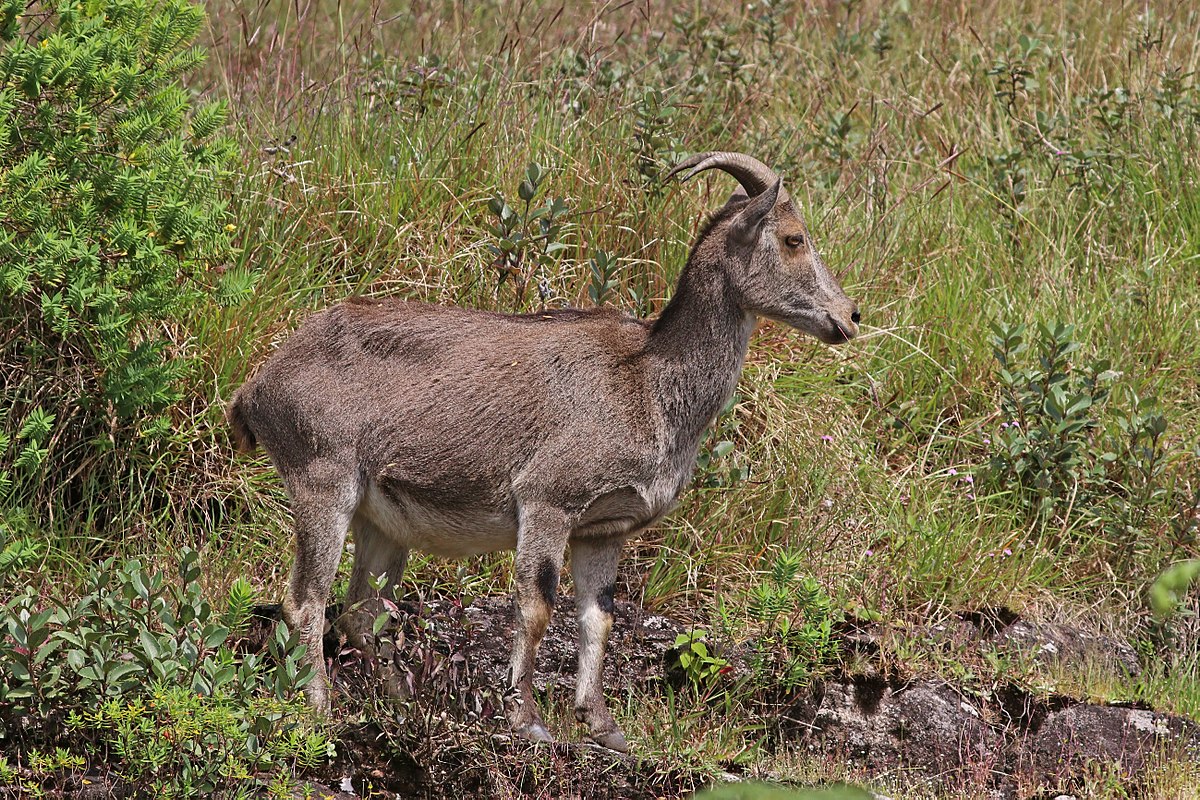 This ecoregion harbors about 80 mammal species, a fourth of India's total. The endemic Nilgiri tahr is restricted to a narrow, 400 km stretch of shola-grassland from the Nilgiri Hills to Ashambu Hills. The endangered lion-tailed macaque and Nilgiri macaque are endemic to the Western Ghats. Over 300 bird species have been recorded from this ecoregion, including 3 endemics: the broad-tailed grassbird, Nilgiri laughingthrush, and Nilgiri pipit. Ninety reptile species are endemic to these forests, including eight endemic genera. Endemism among the amphibians is even higher, with about half of India's amphibian species being endemic, including six genera.
Nearly two-thirds of the natural forests have been cleared, and the remainder is fragmented. Several of India's well known reserves extend into this ecoregion, including Periyar, Anamalai, and Kalakad Mundanthurai, and form protected areas complexes with adjacent reserves. Forests continue to be converted to tea, coffee, and other plantations. Grazing and fuelwood collection continue to occure. The mountains, especially in the south, are mineral-rich; thus mining could become a significant future threat.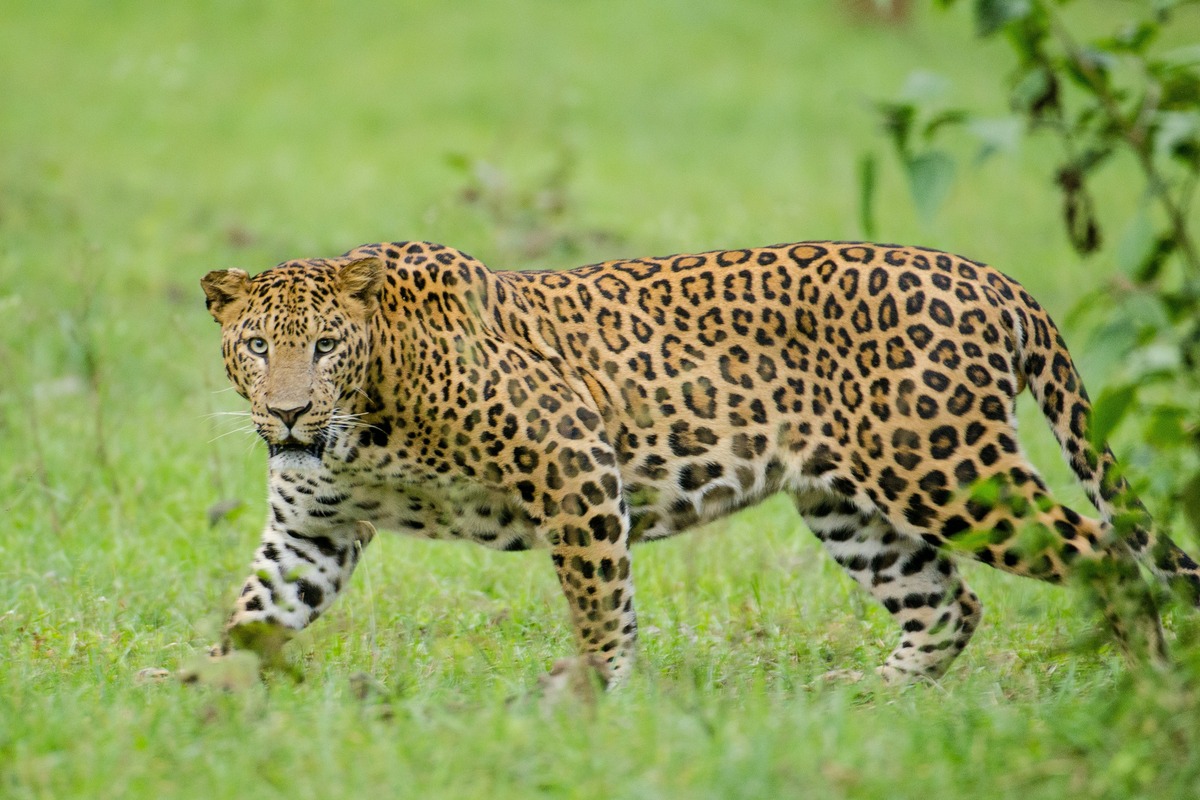 Thus, the priority conservation actions should be to: 1) protect the habitats for endemic species, especially the Nilgiri tahr, and consider the reintroductions into its former ranges for renewed interest in conserving more shola forests; 2) protect habitat and populations of lion-tailed macaque, which will be an umbrella species for other forest biodiversity; and 3) plan conservation landscapes for elephants in the Nilgiri Hills and in Mudumalai, which will provide spatial needs for other large mammals.

Citations
Nair, K.K.N., Khanduri, S.K. and Balasubramanyan, K., 2001. Shola forests of Kerala: environment and biodiversity. Kerala Forest Research Institute (KFRI).
Chandran, M.S., 1997. On the ecological history of the Western Ghats. Current Science, pp.146-155.
Bawa, K.S., Das, A., Krishnaswamy, J., Karanth, K.U., Kumar, N.S. and Rao, M., 2007. CEPF Western Ghats and Sri Lanka ecosystem profile.