Talamancan Montane Forests
The vulnerable oncilla, also known as little spotted cat, is a unique resident of the mountaintops of the Talamancan Montane Forests ecoregion. True to its name, this small elusive spotted predator is on par in size with a domesticated house cat, weighing at most 3 kg and growing up to 60 cm. Very little is known about this elusive and rare species despite many attempts by researchers to document their movement and activities with camera trap surveys.
It has a wide distribution across the northern Amazon, but in Central America it is only found in one isolated population in this ecoregion; some suggested that this population may constitute a unique species distinct from its South American group. It is hypothesized that ocelots, another cat species present in the region, restrict the oncilla's presence through competition and are responsible for their small population here.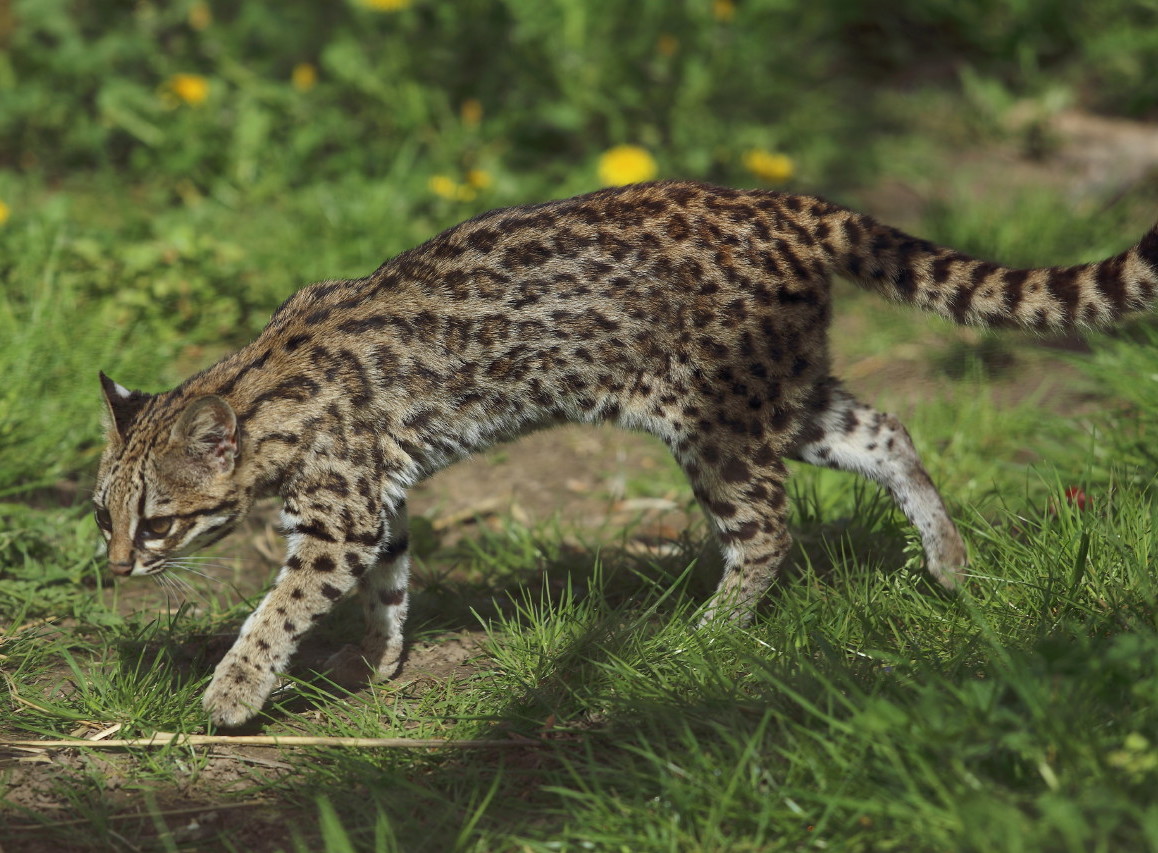 Located in the highlands of Costa Rica and western Panama, the Talamanca Montane Forests ecoregion occurs above 750 m and above 1,500 m in some places on the Pacific slope, up to approximately 3,000 m. The average temperature and annual rainfall for this part of Costa Rica varies from 25°C and 2,000 mm at the Caribbean Sea level to –8°C and over 6,000 mm at the highest peaks. The dominant soil type is poorly evolved inceptisols, characterized by their lack of minerals from water leeching them away.
The high annual rainfall, wind-blown mist, and frequent presence of clouds—probably the most outstanding characteristic of these montane forests—produce a lush, dense forest with a broken canopy and high species diversity. Abundant epiphytes cover tree branches, and tree ferns are common. Dominant tree groups include the Lauraceae family, especially in the northern section of the ecoregion, and endemic oaks (Quercus spp.), especially in the south reaching up to 50 m in height. The understory characteristically houses several species of dwarf bamboo. The higher elevations often have a thick mat of bryophytes (moss etc.) and an elfin forest of dense gnarled trees.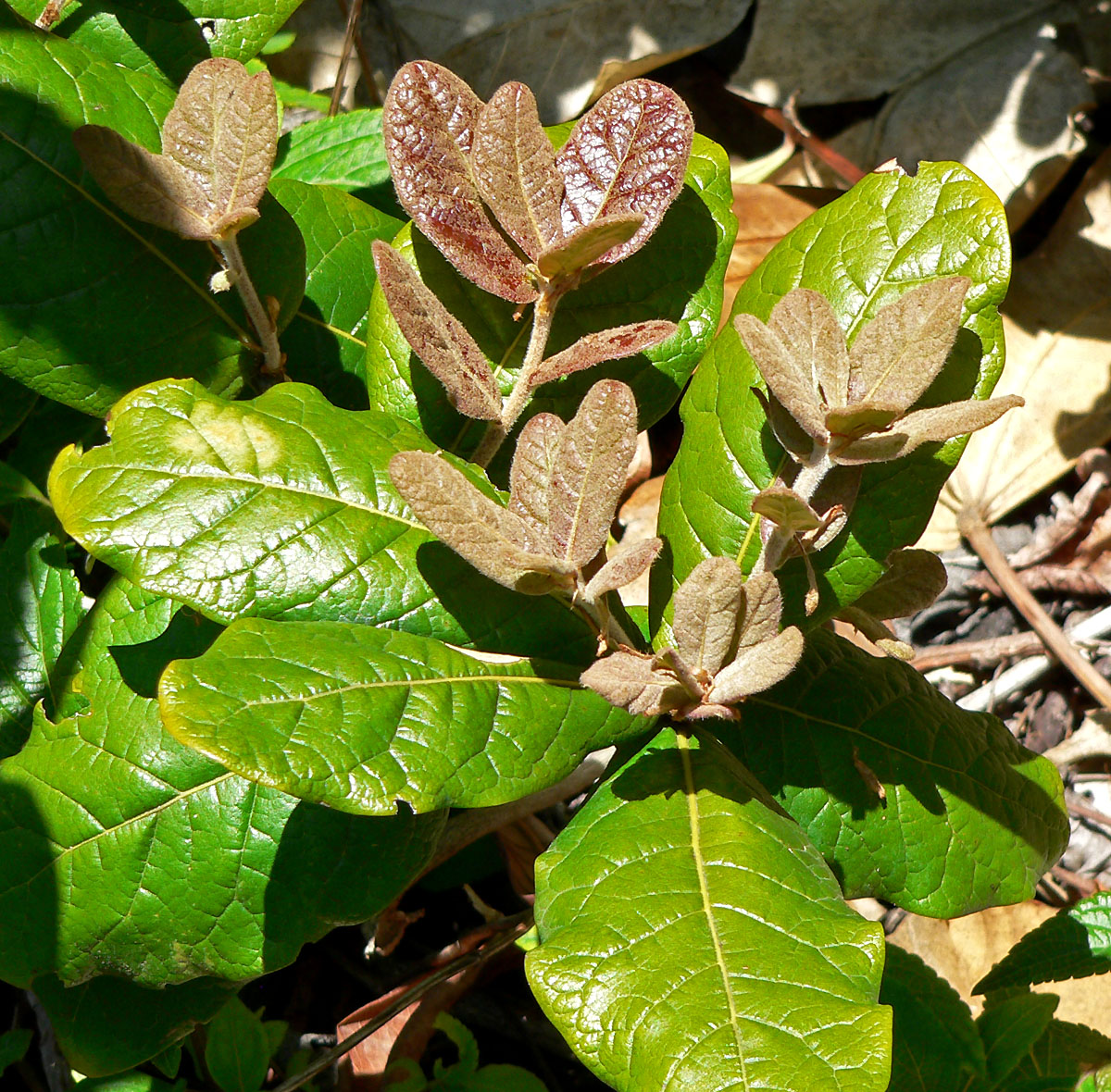 The striking variety of vegetation types along steep elevational gradients and among the various mountain massifs in this ecoregion have produced very high regional plant biodiversity (high beta diversity). The Talamanca Range alone is estimated to contain about 90% of Costa Rica's known flora. Over 30% of the ecoregion's flora and over 50% of the high mountain flora of Costa Rica and western Panama is considered endemic.
Similarly, over half the avifauna of the highlands of Costa Rica and western Panama is endemic to this region. Many are dependent on the ecoregion's forests such as the harpy eagle, resplendent quetzal, three-wattled bellbird, and the endangered bare-necked umbrellabird. Endemism among amphibians is high and at least 7 small mammals are considered regionally endemic.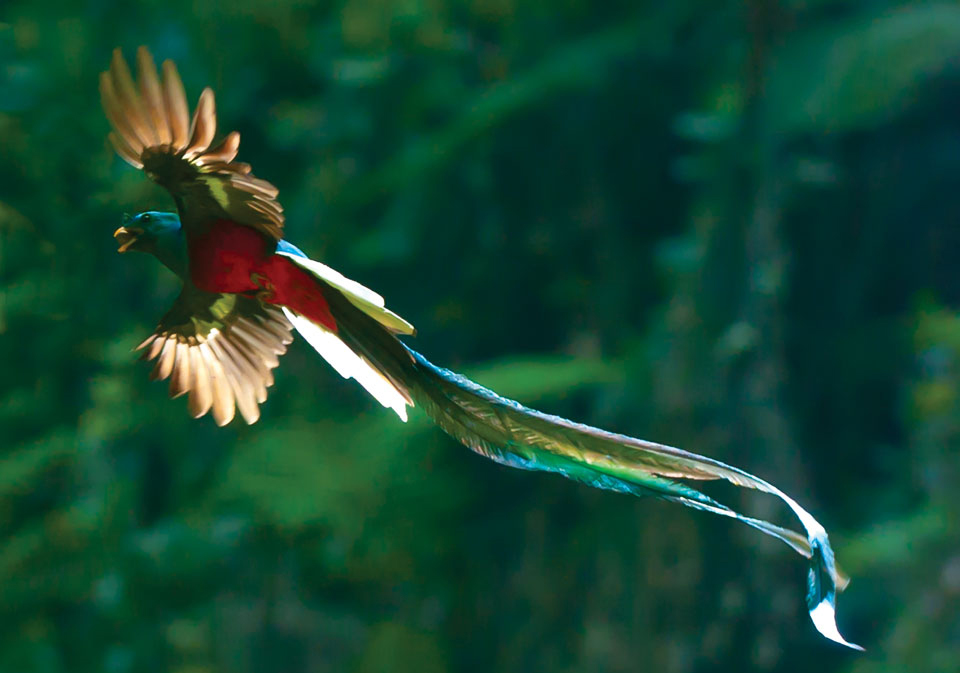 The ecoregion still maintains much of its original forest habitat, distributed patchily over the isolated highland zones of the Tilaran and Talamanca ranges. Much of the ecoregion is protected in national parks such as the La Amistad, Chirripó, Braulio Carrillo, Volcán Poas, and Rincón de la Vieja, and the Monteverde cloud forest reserve complex. Like most protected areas in Mesoamerica, the montane parks of the Talamanca forest are small, lack connection or planning, and do not represent the entire range of ecosystems needed to support altitudinal migrants. Even the massive La Amistad protects primarily highland habitats over 2,000 m, but largely misses the Pacific slopes at middle and lower elevations.
Illegal logging, squatting, and clearing of land for cattle pasture and agriculture are making small in-roads into the remaining large forest blocks, reducing connectivity among habitat blocks within the ecoregion and with other ecoregions.
The priority conservation actions for the next decade will be to: 1) promote the integration of natural vegetation in pasture and agriculture practices such as "Jaguar-Friendly Coffee"; 2) conduct long term biological inventories to document species and monitoring to evaluate climate change impacts; and 3) support international collaborations in the protection and management of the La Amistad Peace Park.

Citations
1. Powell, G. Palminteri, S. Schipper, J. 2019. Central America: Costa Rica and western Panama https://www.worldwildlife.org/ecoregions/nt0167 Accessed June 18, 2019.
2. Haber, W. A. 2000. Plants and vegetation. In N. M. Nadkarni, and N. T. Wheelwright (editors), Monteverde: Ecology and conservation of a tropical cloud forest. Oxford University Press, New York.
3. Payan, E. & de Oliveira, T. 2016. Leopardus tigrinus. The IUCN Red List of Threatened Species 2016: e.T54012637A50653881. http://dx.doi.org/10.2305/IUCN.UK.2016-2.RLTS.T54012637A50653881.en. Accessed June 18, 2019.