Western Congolian Forest-Savanna
The Western Congolian Forest-Savanna, as a result of its climatic history and landscape mosaic, has supported many different biological communities and may be a tropical region of speciation. These gallery forests and savanna habitats are some of the most important habitats for iconic African mammal species under threat: elephant, gorilla, chimpanzee, sun-tailed guenon, and Bouvier's red colobus; as well as for a suite of avifauna endemic to the ecoregion.
The ecoregion covers the dissected plateaus bordering the lower Congo River, as it flows through the Democratic Republic of Congo (DRC), Republic of Congo, and northern Angola. North of the Congo River the ecoregion rises onto plateaus that average 650 m in elevation, interspersed with spectacular canyons as deep as 300 m in Lefini Park.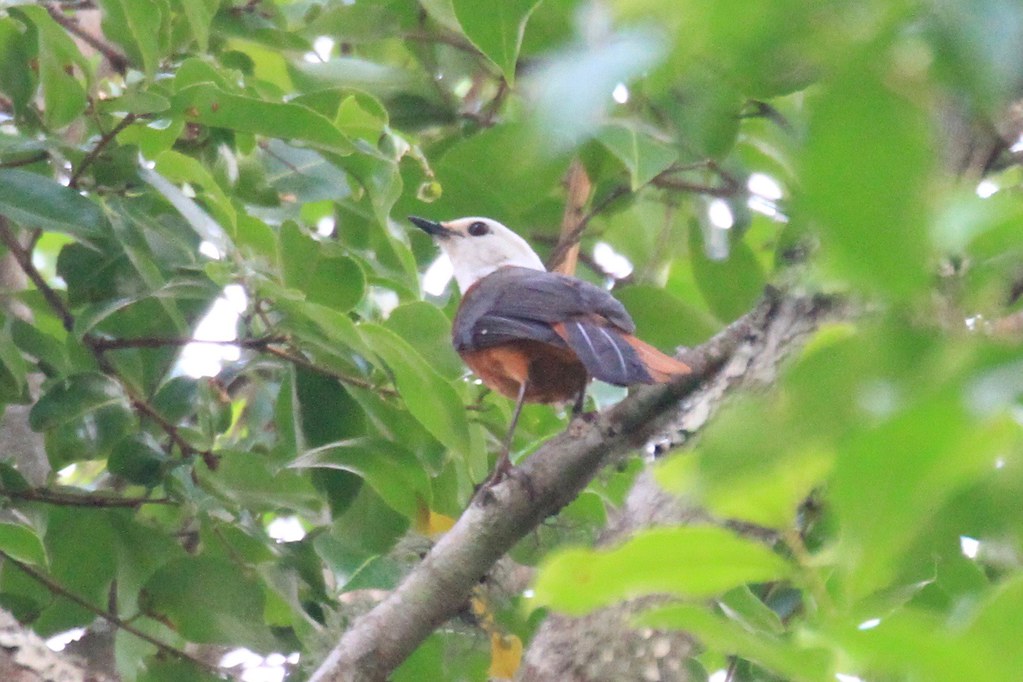 The current climate is tropical with limited seasonality. Mean maximum temperatures range from 30°C in the lowlands and 21°C on the high plateaus. Mean minimum temperatures vary similarly, from 21° to 15°C respectively. During the climatic fluctuations associated with ice ages over the last 2.5 million years, forest vegetation has expanded and contracted. Forest contracted 3,000 to 2,500 years ago when there was a drier climatic period and agricultural expansion. The forests have been expanding again over the past 2,000 years, and there is evidence that the current savanna areas are being colonized by young successional stages of forest.
Guineo-Congolian semi-evergreen forests extend many kilometers into the savanna habitats along the broad valleys of the Congo River tributaries. These gallery forests have a similar species composition to those of the interior Congolian rainforests. Stands of dense dry evergreen forest occupy the Bateke Plateau, while Mabwati, a dense forest community grows on Kalahari sands with canopy species such as Marquesia macroua, M. acuminate, Daniella alsteeniana, and Berlinia giorgii.
This ecoregion supports moderate species richness in all taxonomic groups, principally because of the interdigitation of habitats, and the presence of several large rivers and associated gallery forests. One frugivorous bat and a mouse represent the only mammals strictly endemic to this ecoregion. There are also several species of threatened mammal: elephant, gorilla, chimpanzee, sun-tailed guenon, and Bouvier's red colobus.
Widespread mammals include buffalo, waterbuck, bushbuck, reedbuck, and yellow-backed and common duikers. The lion is the top predator in the area. Two strictly endemic birds are found in the ecoregion: the white-headed robin-chat and the orange-breasted bush-shrike. Both species are threatened by continued forest clearing.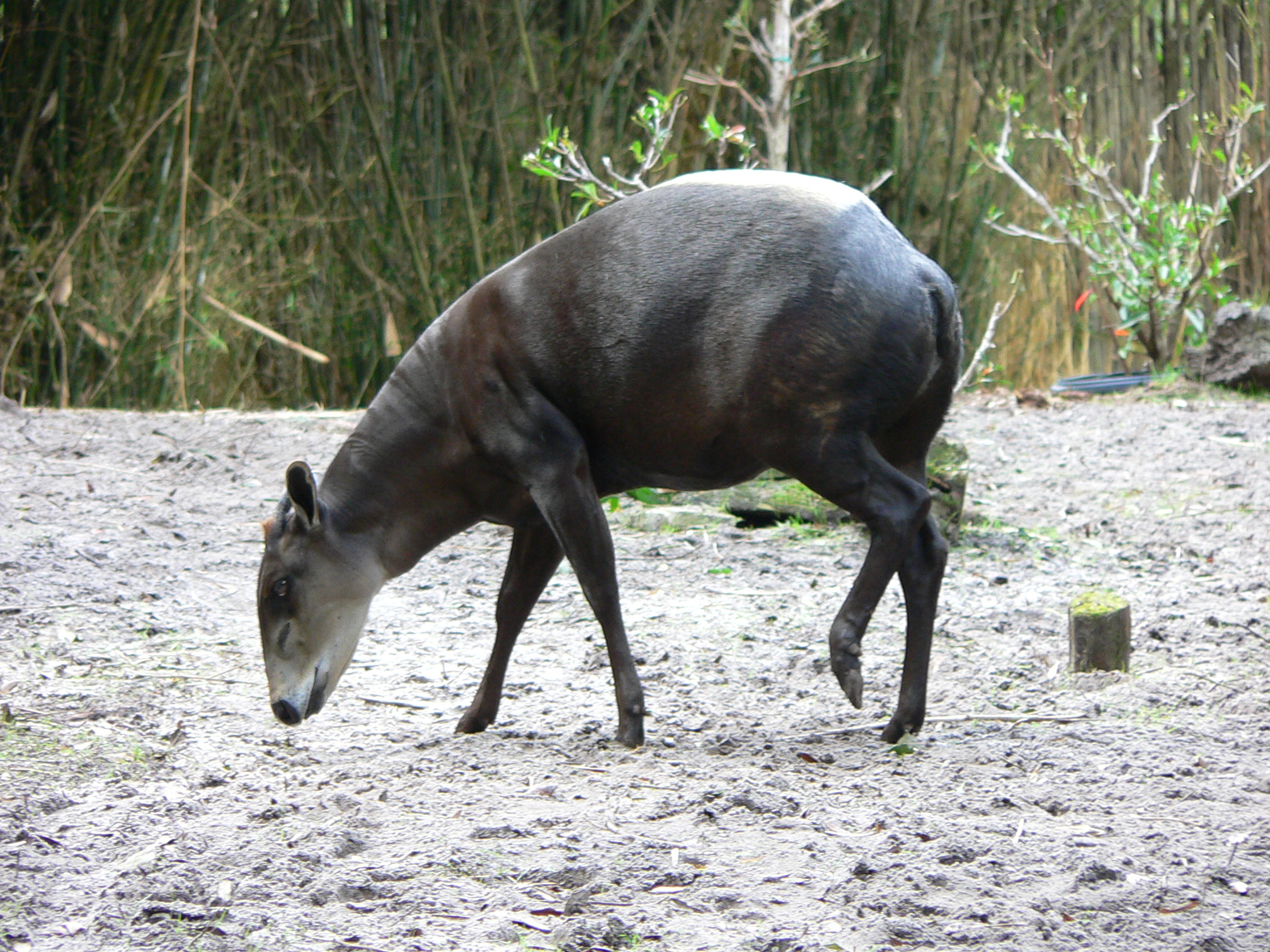 Five other species are regarded as near-endemics: red-backed mousebird, pale-olive greenbul, black-chinned weaver, African river-martin, and red-crested turaco. In the northern part of the ecoregion there is a gradual encroachment of forest into the savanna woodland habitats. In these places the flora and fauna of the savanna portion of the ecoregion is being replaced by species more typical of the Congo Basin forests.
Large tracts of wooded savanna remain, with some lying in a number of protected areas. In the Republic of Congo these include Léfini Wildlife Reserve, Loubetsi-Nyanga Ramsar Site, Tsoulou Wildlife Reserve, as well as Mount Mavoumbou, Nyanga Sud, and Swa-Kibula Hunting Reserves. In Gabon there is the Plateau Batéké National Park, Lopé National Park, and Chutes et Rapides sur Ivindo. The Forestière de Luki UNESCO MAB Biosphere Reserve is found in DRC and there are no protected areas in Angola.
The savanna woodland habitats are under threat from subsistence farming, and close to dense urban centres (e.g. Kinshasa) they are being exploited to supply charcoal to the urban market. Timber is also harvested for local use and for export, with a significant timber industry operating in the forest patches in this ecoregion.
Mammal populations have been dramatically reduced in many areas due to hunting pressures; the blue duiker, African bush-tailed porcupine, red river hog, forest buffalo, African civet, and other primates are examples of the most heavily hunted species, some of which are on the IUCN Red List due to the uncontrolled killing. Roads established for the logging industry allowed hunters greater access to unexploited regions which intensified hunting pressures. Civil warfare has affected parts of this ecoregion in Angola, Republic of Congo, and DRC.
The priority conservation actions for the next decade will be to: 1) enforce wildlife laws and anti-poaching efforts; 2) provide alternative livelihoods alongside these anti-poaching efforts to discourage bushmeat hunting such as cultural and wildlife tourism, employment of locals to manage the parks, honey and crafts production; and 3) provide support for sustainable crop production methods including creating compost using manure to enhance seed yield and food production, improve soil production and prevent encroachment into protected areas.

Citations
1. Burgess, N., Hales, J.A., Underwood, E., Dinerstein, E., Olson, D., Itoua, I., Schipper, J., Ricketts, T. and Newman, K. 2004. Terrestrial ecoregions of Africa and Madagascar: a conservation assessment. Island Press.
2. Mbete, R.A., Banga-Mboko, H., Racey, P., Mfoukou-Ntsakala, A., Nganga, I., Vermeulen, C., Doucet, J.L., Hornick, J.L. and Leroy, P. 2011. Household bushmeat consumption in Brazzaville, the Republic of the Congo. Tropical Conservation Science. 4(2), pp.187-202.
3. Lindsey, P.A., Balme, G., Becker, M., Begg, C., Bento, C., Bocchino, C., Dickman, A., Diggle, R.W., Eves, H., Henschel, P. and Lewis, D. 2013. The bushmeat trade in African savannas: Impacts, drivers, and possible solutions. Biological Conservation. 160, pp.80-96.
4. Bishnoi, U.R. 2015. Food security through functional seed program in North Angola. Crops, Soils, Agronomy News. 60(12), pp.29-29.