Nature-based solutions and carbon offsets: top five takeaways from COP26
An important (and heated) exchange during the first week of COP26 in Glasgow made one thing clear — the legitimacy of nature-based carbon offsets is in question as civil society grows more skeptical of 'net zero' pledges.
On a gloomy afternoon during the first week of the climate conference in Glasgow, a big crowd surrounded the Nature Zone stage for an important side event. The topic at hand was inclusive carbon markets, and the panel was delayed by a group of chanting protestors. Bloomberg reported that Greta Thunberg "interrupted" the proceedings, but in effect, she provided an important context for the session, setting up a conversation we've been needing to have for a long, long time.
Our civil society family has been divided (or even torn asunder) over the topic of Nature-based Solutions (or NbS). Thanks to the moderating skills of the host Manuel Pulgar-Vidal, last minute changes were made to the program to include interventions by several important civil society leaders, including Teresa Anderson from ActionAid and Jennifer Morgan from Greenpeace, who called carbon offsets a . You can watch the exchange if you fast forward to the 6:47:00 mark:
The tension leading to this moment had been brewing over the past few years due in large part to the corporate capture of NbS, most notably by fossil fuel companies pledging to achieve net zero emissions by providing funding to protect forests that might otherwise be cut down. If you're not familiar with the lingo, this type of transaction is called REDD+ (Reduced Emissions from Deforestation and Degradation).
The basic idea of REDD is, "Pay me to not cut down my trees." The buyer of a carbon credit can deduct the emissions that theoretically would have been released from their carbon balance sheet, arguing they prevented inevitable emissions from occurring. The producer of the credit, which can be a government, NGO, company, or Investment Bank that "owns" the carbon rights of a particular plot of forest, gets paid and some of this funding goes to protect the forest where the credit was sourced. The biggest problem with this scheme is that it makes achieving net zero too cheap and too easy, providing an incentive to delay the necessary and more costly process of phasing out fossil fuels and transitioning to renewable energy.
In the midst of an accelerating climate crisis, this is clearly a problematic pathway for any company to claim carbon neutrality. But when it comes to fossil fuel companies making these claims, the irony is unbearable… The very same corporations responsible for the catastrophic impacts of climate change, including the collapse of forests ecosystems due to prolonged drought and fire, are now framing themselves as the good guys, the champions of the forest?
This came to a head a few weeks before COP26 at an oddly timed TED Countdown conference in Edinburgh focusing on climate solutions, which was sponsored by Shell, BP, and other fossil fuel companies. During one session, the climate activist Lauren McDonald sobbing, calls out the CEO of Shell on stage, describing him as "evil" and hypocritical for expanding fossil fuel production while simultaneously pledging to become a net zero company. It's absolutely , and really powerful.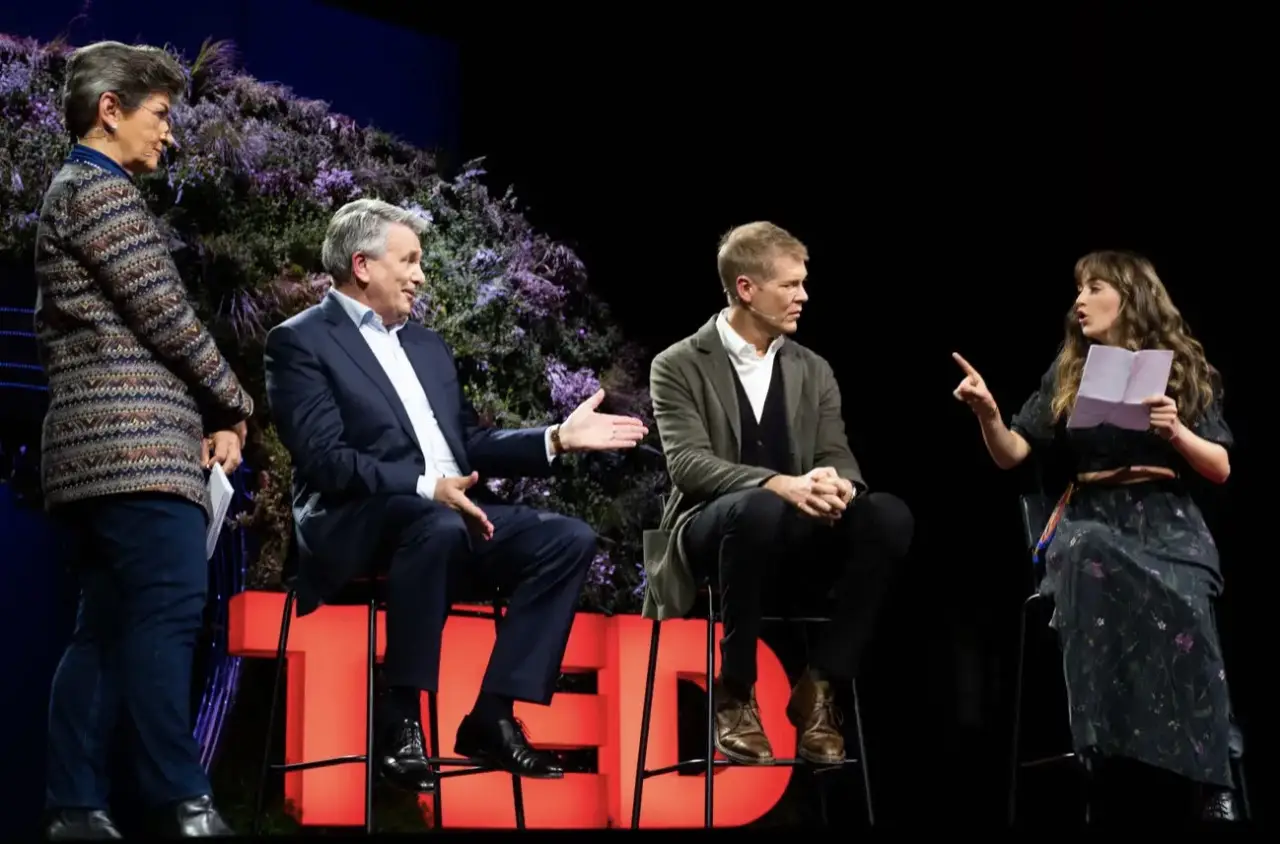 Suffice it to say the REDD+ program specifically, and nature-based solutions more broadly, have been shunned by the vast majority of Indigenous rights groups, civil society organizations, and climate activists — really all but a handful of larger NGOs like World Wildlife Fund, The Nature Conservancy, and Conservation International, who see REDD as a pragmatic way to get at least some desperately needed funding to help threatened forests.
Morgan pointed out during the Nature Zone event in Glasgow that we've had decades to fix the many problems with REDD, and we've never managed to do so. These problems include double-counting (where both the buyer and the jurisdiction of the credit claim it as a reduction); additionality (would this deforestation really have happened in the first place?); leakage (maybe the loggers just move to the next forest over); benefit-sharing (does any of the money actually go to communities on the ground?); legacy credits (old credits that were never retired and therefore shouldn't count as real mitigation); and supplementarity (a limit to the amount you are allowed to offset).
COP after COP, negotiators aimed to work out the complex rules for Article 6, which is the section of the climate convention dealing with carbon markets and other forms of finance for climate mitigation. In the late hours of the Glasgow convention, were finally made, building upon a declaration made by over 100 countries the week prior to by 2030. The Science Based Targets Initiative (SBTi) came out with long-awaited recommendations on net-zero commitments, including a . Mark Carney himself, the co-chair of the Glasgow Financial Alliance for Net Zero (GFANZ), issued a sort of stating that offsets should be used only as a last resort to neutralize "residual emissions" (a big change from statements made just a few months prior).
So, on the heels of COP26, where do we stand now on nature-based solutions and carbon offsets?
Read the five top takeaways on Medium.
December 1, 2023