Aligning Agriculture and Conservation at the Jalama Canyon Ranch Center in California
One Earth's Project Marketplace funds on-the-ground climate solutions that are key to solving the climate crisis through three pillars of collective action — renewable energy, nature conservation, and regenerative agriculture.
Regenerative agriculture has the power and potential to bring much needed alignment among agriculture, conservation, and human development; and directly address the climate, biodiversity, community health, and food security challenges that we face today.
Over the past 3 years, White Buffalo Land Trust has made significant progress in advancing the field of regenerative agriculture through our land stewardship, education and training programs, research initiatives, and enterprise development.
The Trust has recently acquired the Jalama Canyon Ranch and will be creating a 1,000 acre Center for Regenerative Agriculture on California's Central Coast. White Buffalo Land Trust works closely with local conservation organizations, learning and research institutions, community leaders, and a diverse group of agricultural producers.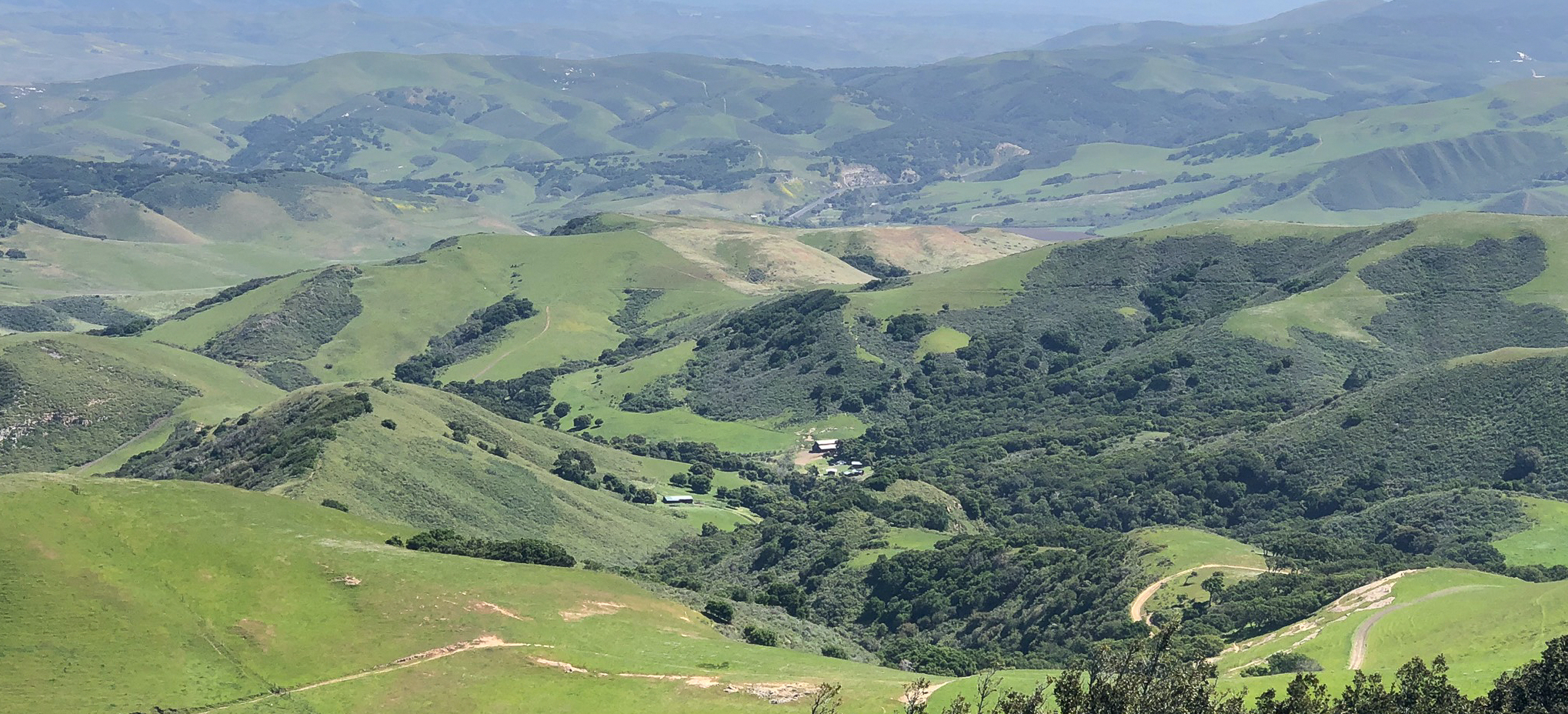 The design for Jalama Canyon Ranch is rooted in research on the current state of the soil, water and biodiversity of the land. An innovative Implementation and Management Plan provides a detailed working model in which agricultural enterprises, conservation objectives, and scientific research programs work together to create positive outcomes that generate long term ecological, economic, and community health.
The project will offer opportunities for technical training and apprenticeship programs for current and aspiring land stewards with an emphasis on Holistic Planned Grazing, agroforestry, and on-site nutrient cycling, which can lead to improved human health, animal welfare, and grassland health.
The project will train knowledgeable and experienced land stewards to help accelerate the transition to regenerative agriculture. Additionally, it will offer place-based educational programs to empower people to rebuild the connection between their own health and the health of the land. Public field days, school adventures, and multi-day workshops strengthen this connection through full sensory engagement with nature, supporting an ecologically educated public.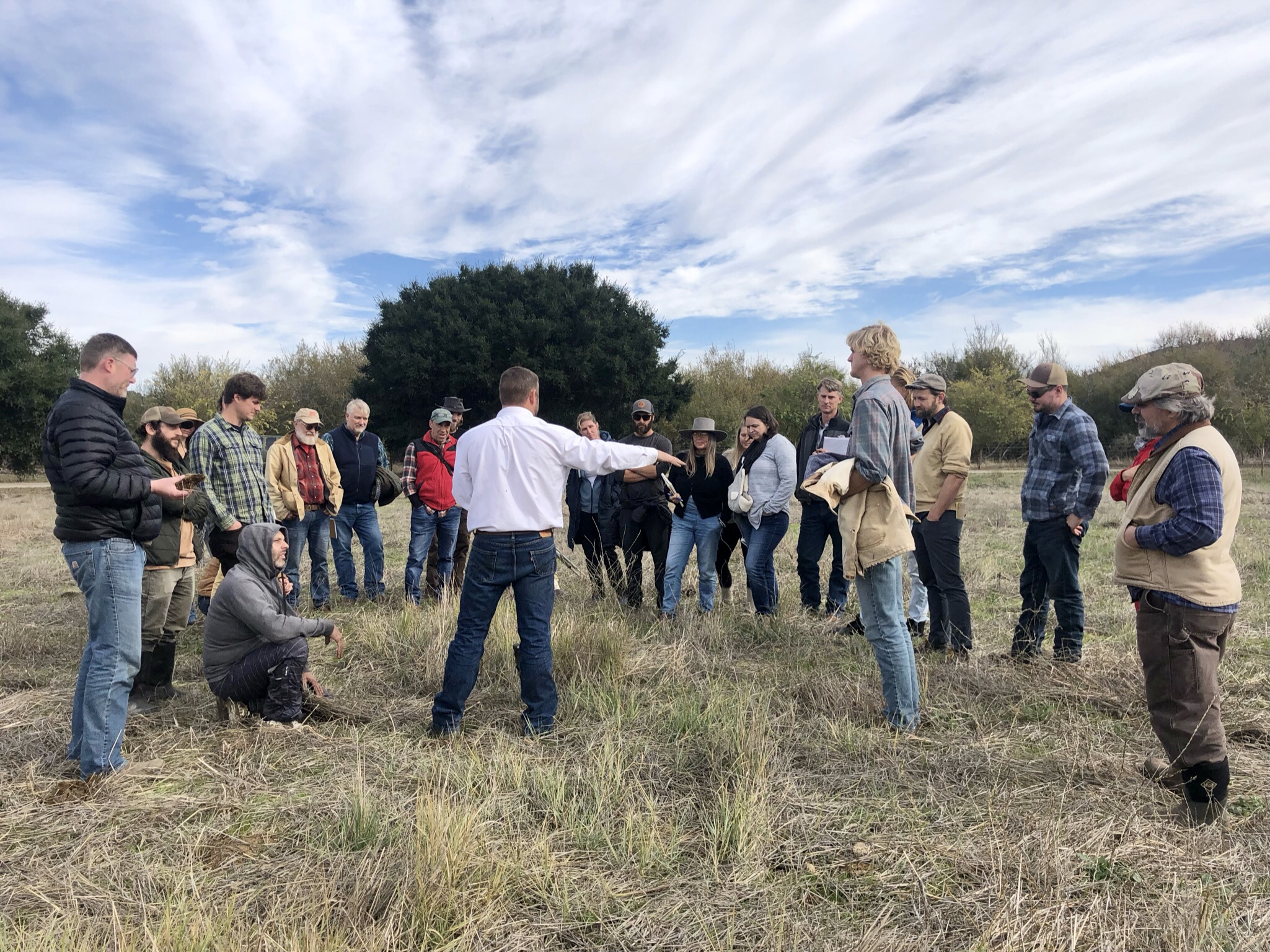 A collaborative research program will focus on the causal links between specific management practices and positive ecological outcomes, utilizing strategies and frameworks that are reproducible and shareable. A broad group of research institutes are involved, Point Blue Conservation, Gaviota Coast Conservancy, Savory Institute, Soil Life Services of UC Davis, Bren School at UCSB, Land Trust for Santa Barbara County, The Nature Conservancy, CSU Chico Center for Regenerative Agriculture, and the California Dept. of Conservation.
The ultimate aim of the Center is to create pathways for the rapid and broad adoption of regenerative agriculture locally, regionally, and globally -- activating farmers, ranchers, conservationists, researchers, and investors by developing a new model for agriculture that aligns ecosystem conservation, healthy food production, and community engagement.