Empowering Indigenous Women by Regenerating the Lands of Western Maharashtra
| | |
| --- | --- |
| Organization | ↗ |
| Category | Regenerative Agriculture |
| Realm | Indomalaya |
| Status | active |
| Funding Level | $$ |
| Partner | Regenerosity |
One Earth's Project Marketplace funds on-the-ground climate solutions that are key to solving the climate crisis through three pillars of collective action — renewable energy, ecosystem conservation, and regenerative agriculture. This project creates sustainable croplands by supporting Indigenous women farmers.
The Tansa Valley, part of the biodiversity hotspot of Western Ghats, hosts an abundant variety of forests, flora, and fauna. However, this watershed, which provides drinking water to Mumbai, is degrading rapidly due to illegal logging, the selling of rich topsoil, and farming-driven deforestation.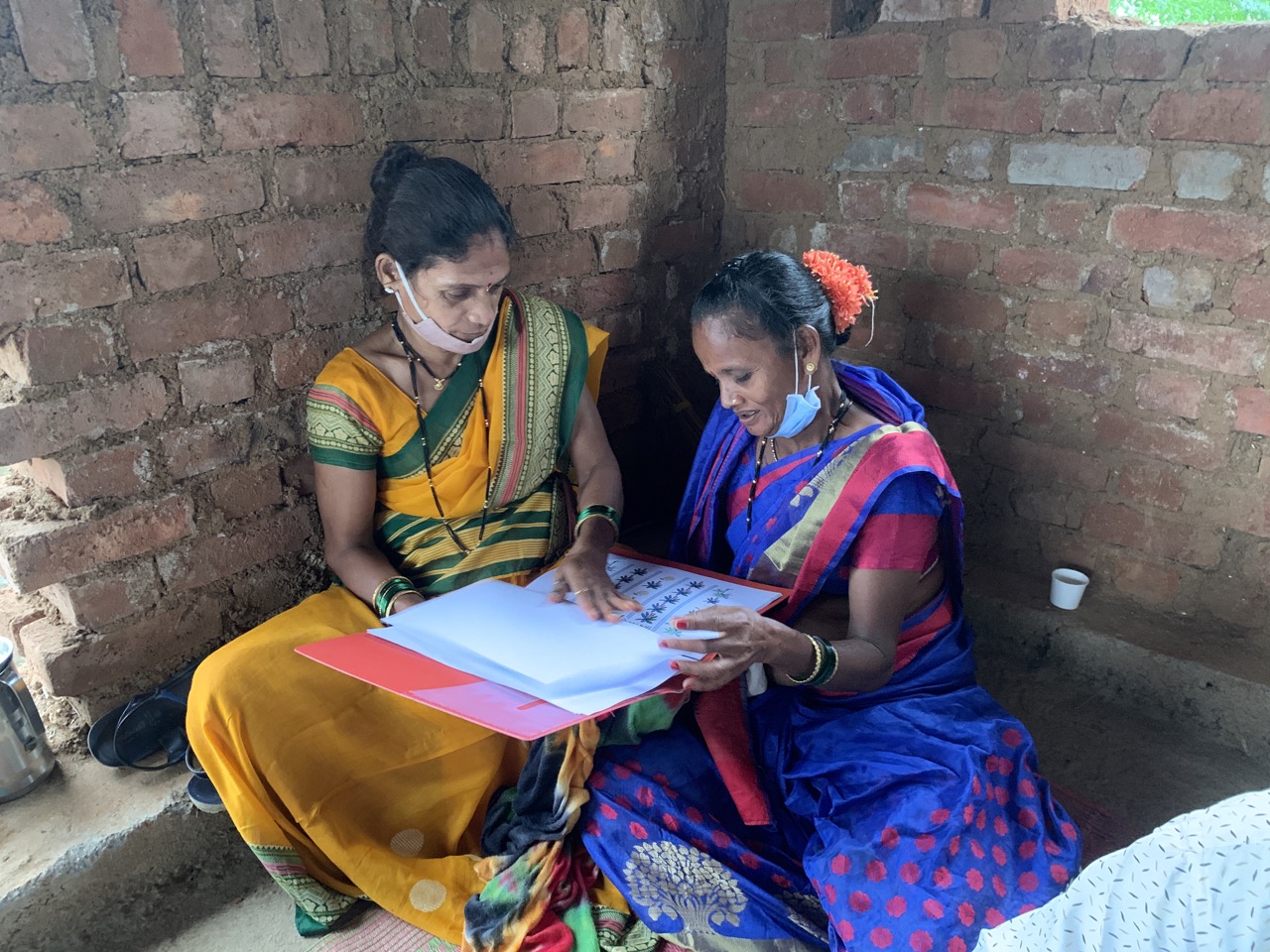 The Indigenous, especially women, are the hardest hit
These lands are inhabited primarily by the Warli tribe, whose ancestors depended on the forests for sustenance. Now, they find themselves in a fragile ecosystem. Lacking much of their traditional ecological knowledge, they have been driven to cultivate monocultures with chemicals and are incurring climate-related losses.
Indigenous women live below poverty levels and experience increasing ecological degradation, water shortages, and soil depletion. Many leave their land fallow during the dry season for lack of water and proper training.
This Food Forest Pilot Project from Regenerosity will enable women farmers to create economically profitable and ecologically resilient sustainable agricultural methods that will be shared with the larger community of an additional 1,000 women farmers.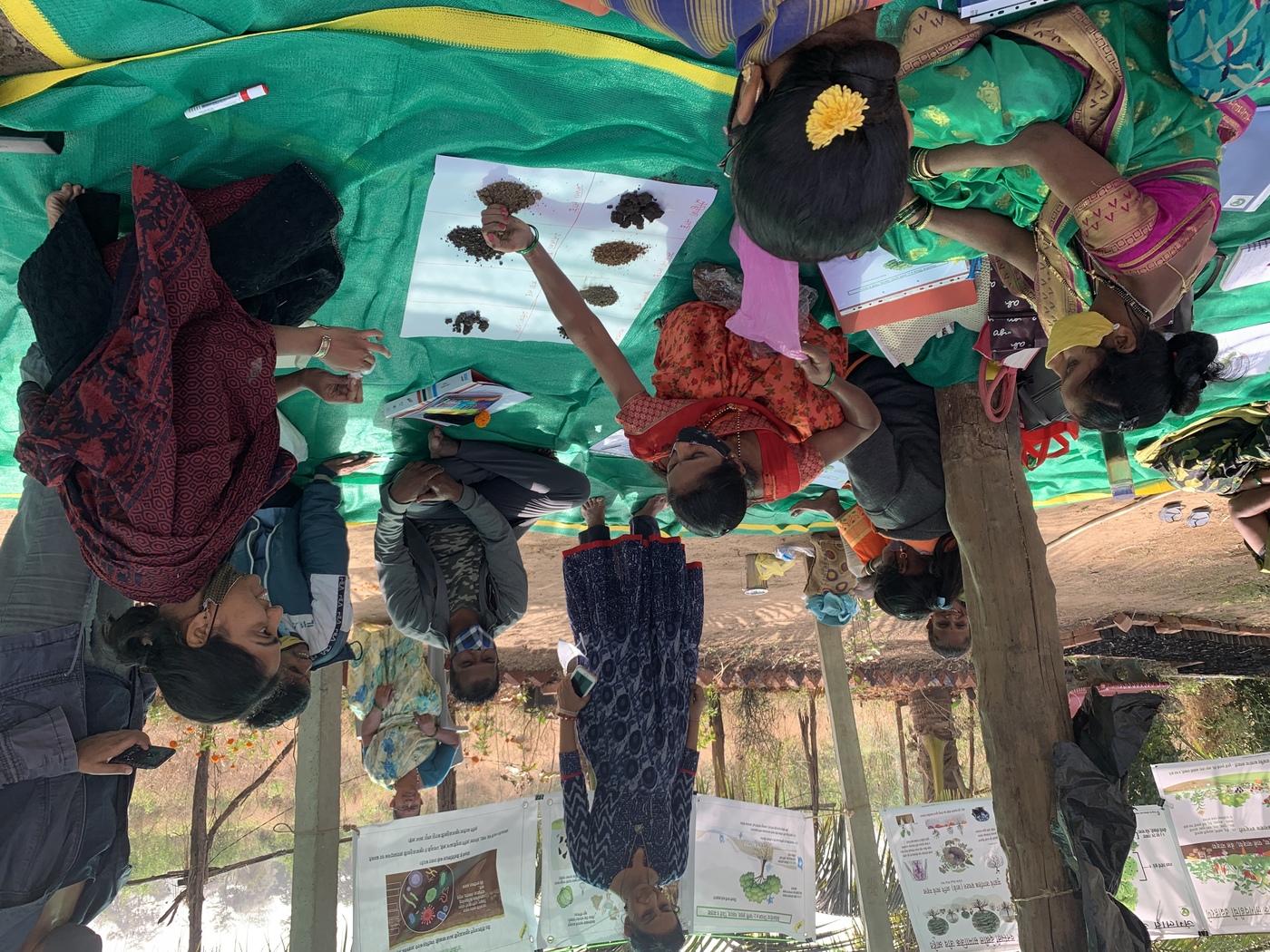 Spreading regenerative agriculture and generosity
Regenerosity is a women-led organization that supports Indigenous women growers, providing funds and resources to grassroots and storytelling projects that accelerate the global adoption of regenerative agriculture – at the intersection of food sovereignty, livelihoods, ecology, and climate.
A collaboration between the Buckminster Institute and Lush Cosmetics, Regenerosity encourages trust, shared learning, and storytelling to create just, equitable, and impactful place-based initiatives.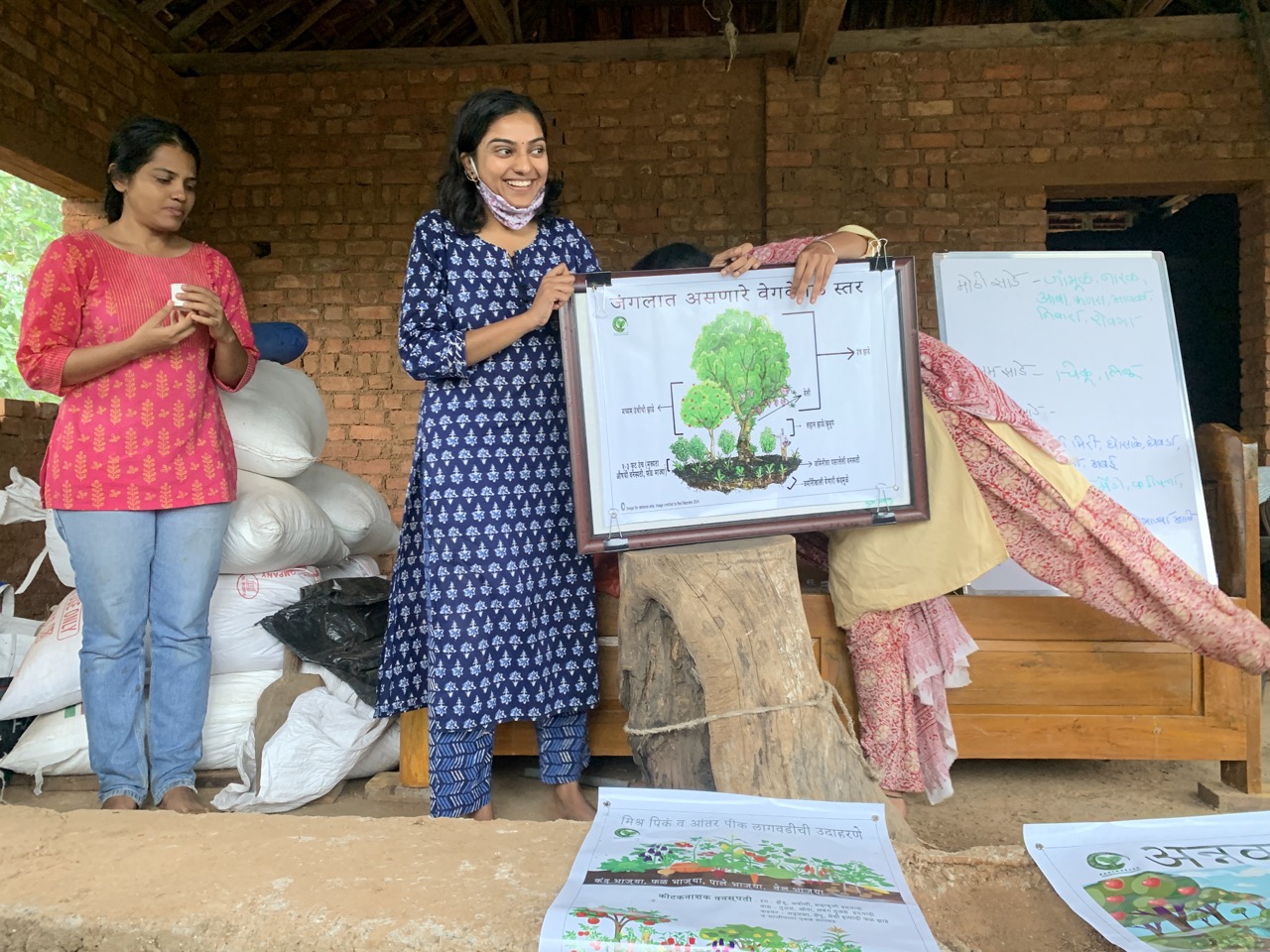 Replicating successful, sustainable growing models
Seeing the opportunity to train women in permaculture and water harvesting, Regenerosity has partnered with Earth4ever Conservation Foundation. The organization designs permaculture farms, farms that work with nature, along with communities of Indigenous growers.
Together, Regenerosity and Earth4Ever have developed a pilot of ten food forests over the past two years. These have shown higher productivity than conventional farms.
But support is needed to obtain models that can be replicated across the region and reach at least another 1,000 women. Once established, it is estimated that over the next ten years, the community will regenerate at least 1,500 acres in the surrounding 30 villages.
Traditional knowledge at the root of it all
Enter the Sukhbhumi India Trust, a non-governmental organization whose global aim is to bring awareness and education, rehabilitate and protect the environment, and promote sustainable development.
The organization is led by women who are community members themselves. They have worked in this region since 2006 and have close relationships of trust with more than 1,000 marginal farmers, primarily Indigenous women.
They enable farmers to generate income through the setup of small-scale food processing businesses. Regenerosity and Earth4Ever's work with them provides access to the traditional knowledge systems, culture, growing habits, mindsets, and challenges faced by women in the region.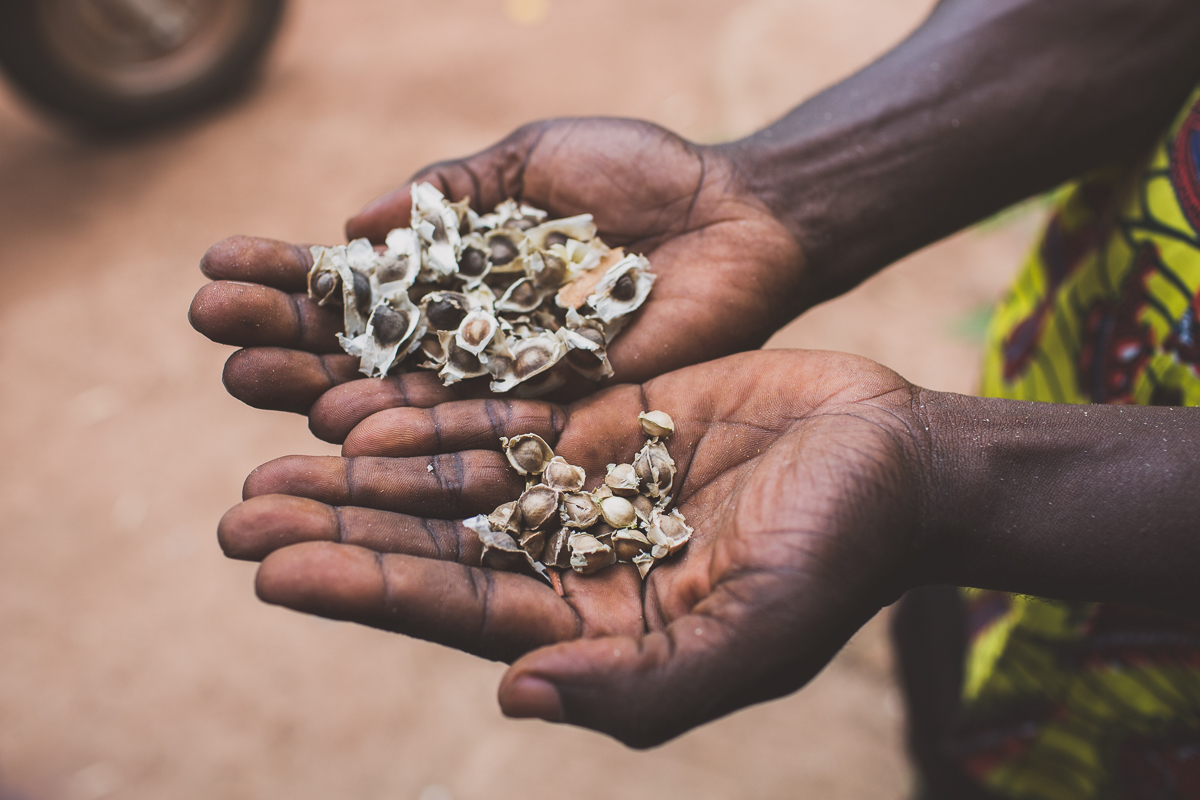 Support will grow minds along with food
The specific goals of this project are to support 15 women to earn income from the Food Forest pilot and train the members of the Sukhbhumi India Trust to share this growing system with their network. Support will also develop a tool kit that includes educational materials, data tracking tools, posters, and films to help spread awareness.
A supplementary curriculum for schools to teach concepts of regeneration will also be developed through an experiential module of storytelling, games, and activities.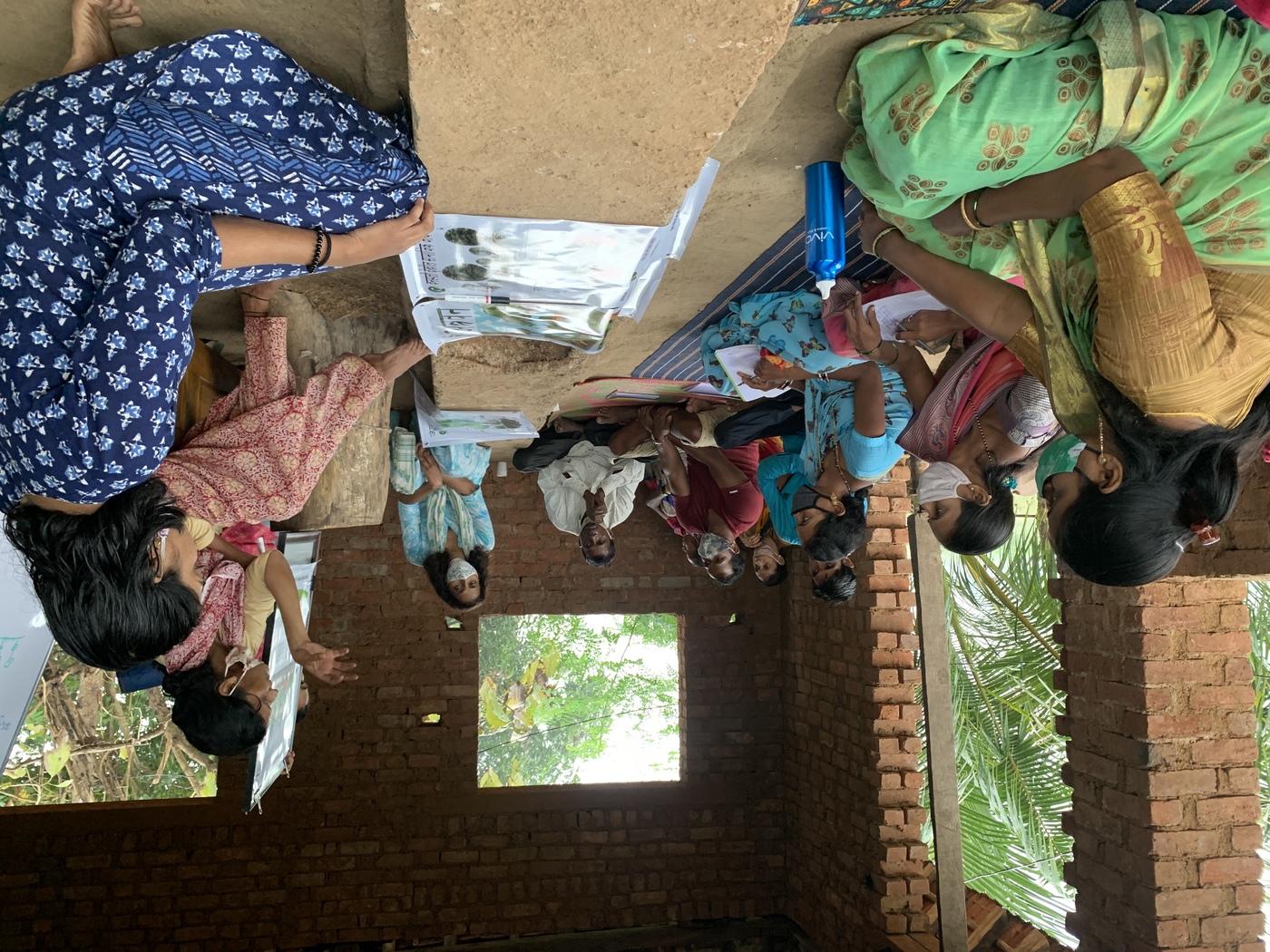 Benefitting families, communities, and beyond
In the first year, the direct beneficiaries will be 15 Indigenous women farmers and their families (60 people), who will enjoy increased food security and income. After that, the impact is expected to grow exponentially as Sukhbhumi trains and enables an increasing number of women to grow food forests.
Food forests enable women to generate enough food for family consumption and additional income. The ultimate beneficiary will be the Tansa Valley ecosystem, which will begin to restore as food forests regenerate soil, water, plant, and wildlife health.