Preserving the Navajo Agro-Pastoral Lifeway: an Indigenous-led Navajo-Churro Wool Cooperative
One Earth's Project Marketplace funds on-the-ground climate solutions that are key to solving the climate crisis through three pillars of collective action — renewable energy, nature conservation, and regenerative agriculture.
While there is a sizable niche market for Navajo-Churro wool and weaving yarns, most Navajo-Churro products available for sale online are from non-Diné shepherds. Shepherds on the reservation are often told their wool is worthless or paid pennies per pound at mass wool buy events. In 2020 the pandemic brought marketing activities like farm visits, classes, art shows, and fiber events to a standstill. Several large wool buys were canceled or refused to accept Navajo-Churro wool. This project is a response to the compounding need to support these culturally essential flocks and their stewards.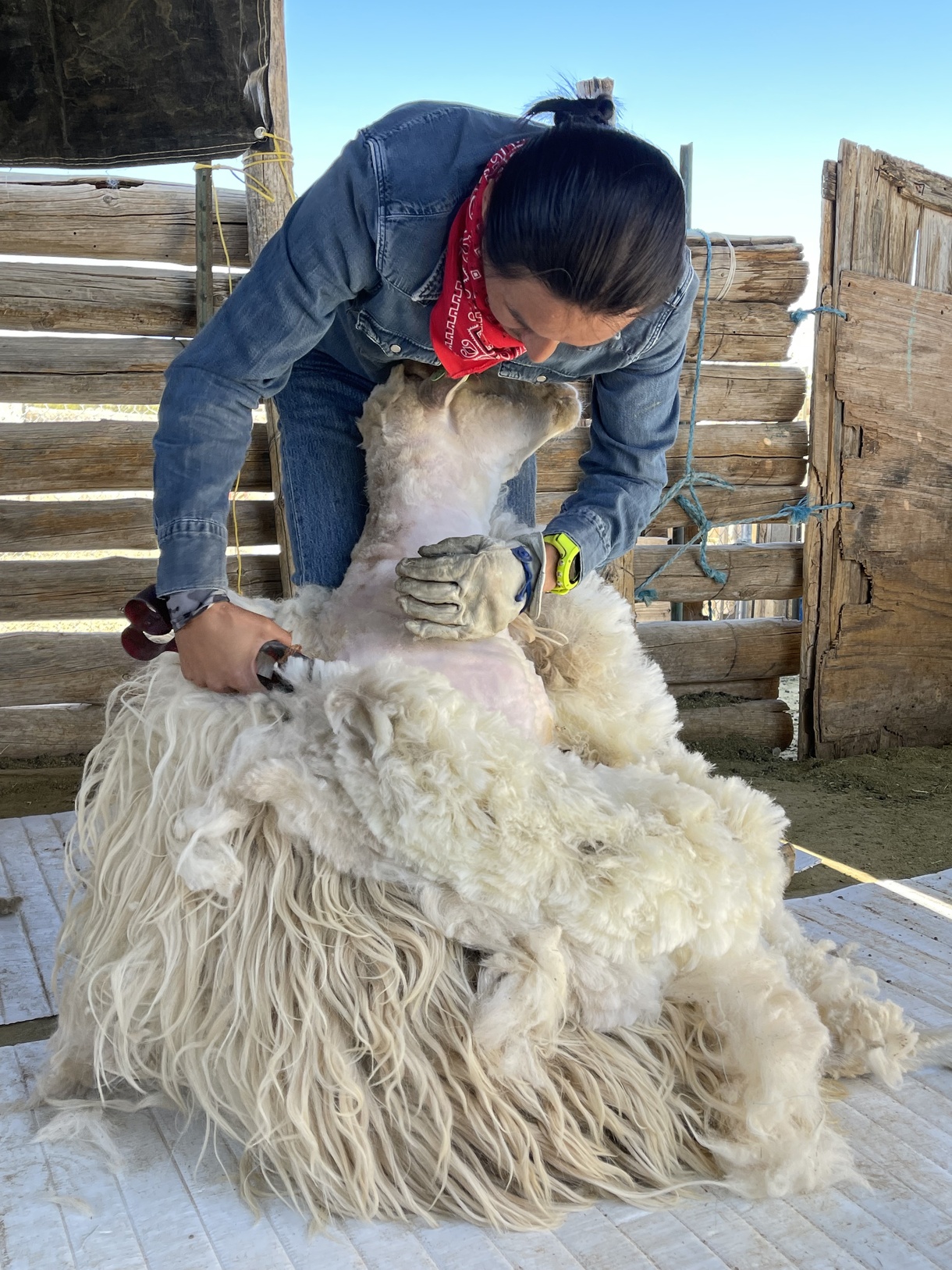 The project, led by the nonprofit Fibershed, focuses on traditional Navajo shepherds living and grazing on the Navajo reservation in Arizona and New Mexico. Navajo pastoralists have faced devastating systemic pressures over generations, leading to the devaluation of their work in the modern sheep economy. The pastoralists who continue to preserve T'áá Dibé (the First Sheep) do so with inspiring purpose and determination. The impact of these shepherds on their community brings food security, as well as social and cultural connection to traditional land tending. Navajo-Churro shepherds deserve support to continue conservation efforts for their unique breed of sheep and their ancestral lifeway connected to the land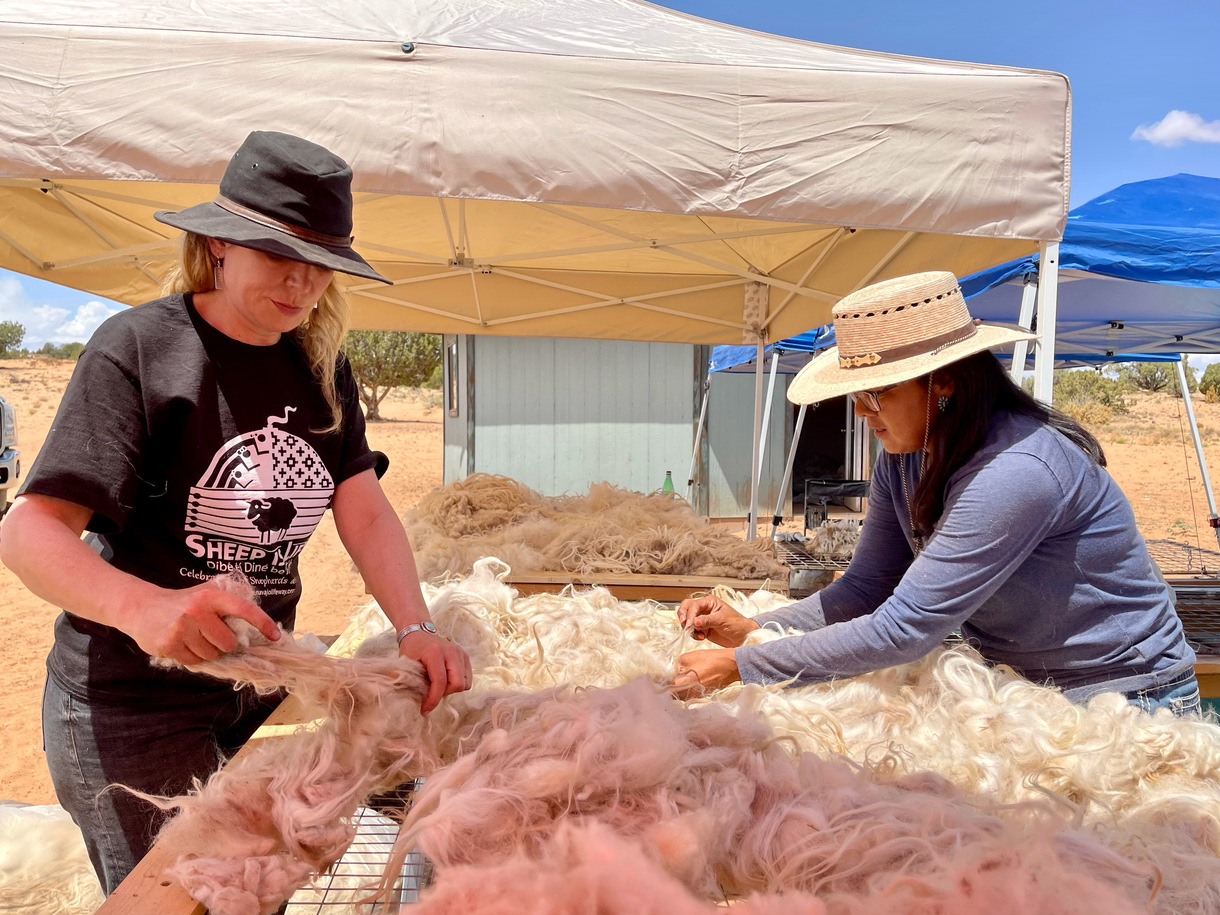 The goals of this project:
To initiate a self-sustaining online market channel to provide reliable income, supporting economic health for the families and communities of the initial shepherds in this cooperative.
To donate 500 pounds of yarn to organizations focused on the cultural preservation of the Navajo weaving arts in the Navajo youth and elder communities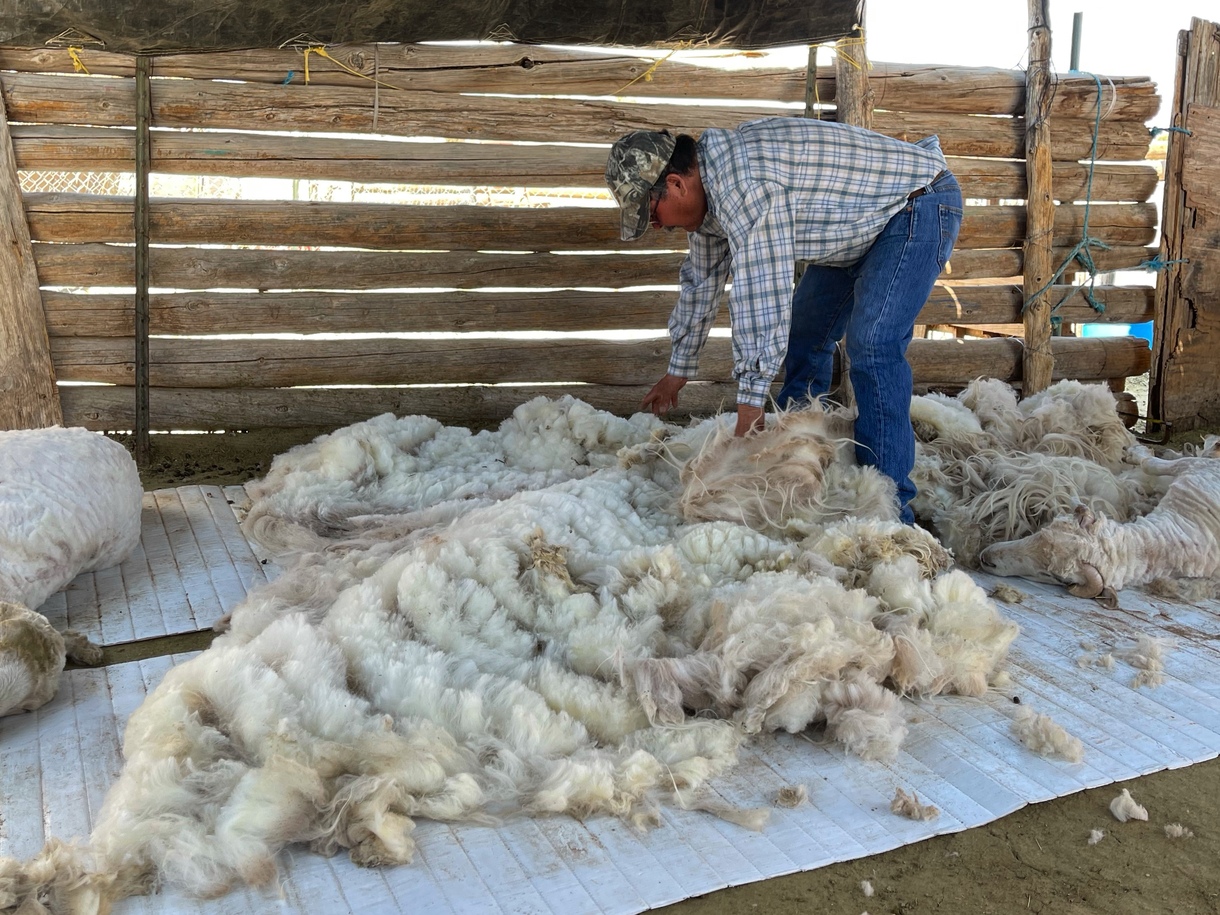 Initial wool sales through the project will allow the participating shepherds to purchase supplies needed to keep their flocks healthy through the year, and a local nonprofit Navajo-Churro wool mill will produce yarn and other fiber products. A website and online fiber sales platform will be built to reach a broad audience in partnership with web developers, online marketing experts, and fiber art influencers. The sales plan accounts for the revenue needed to continue the project in future years, extending the benefit to shepherds, sheep, and the Navajo arts community without the need to fundraise again.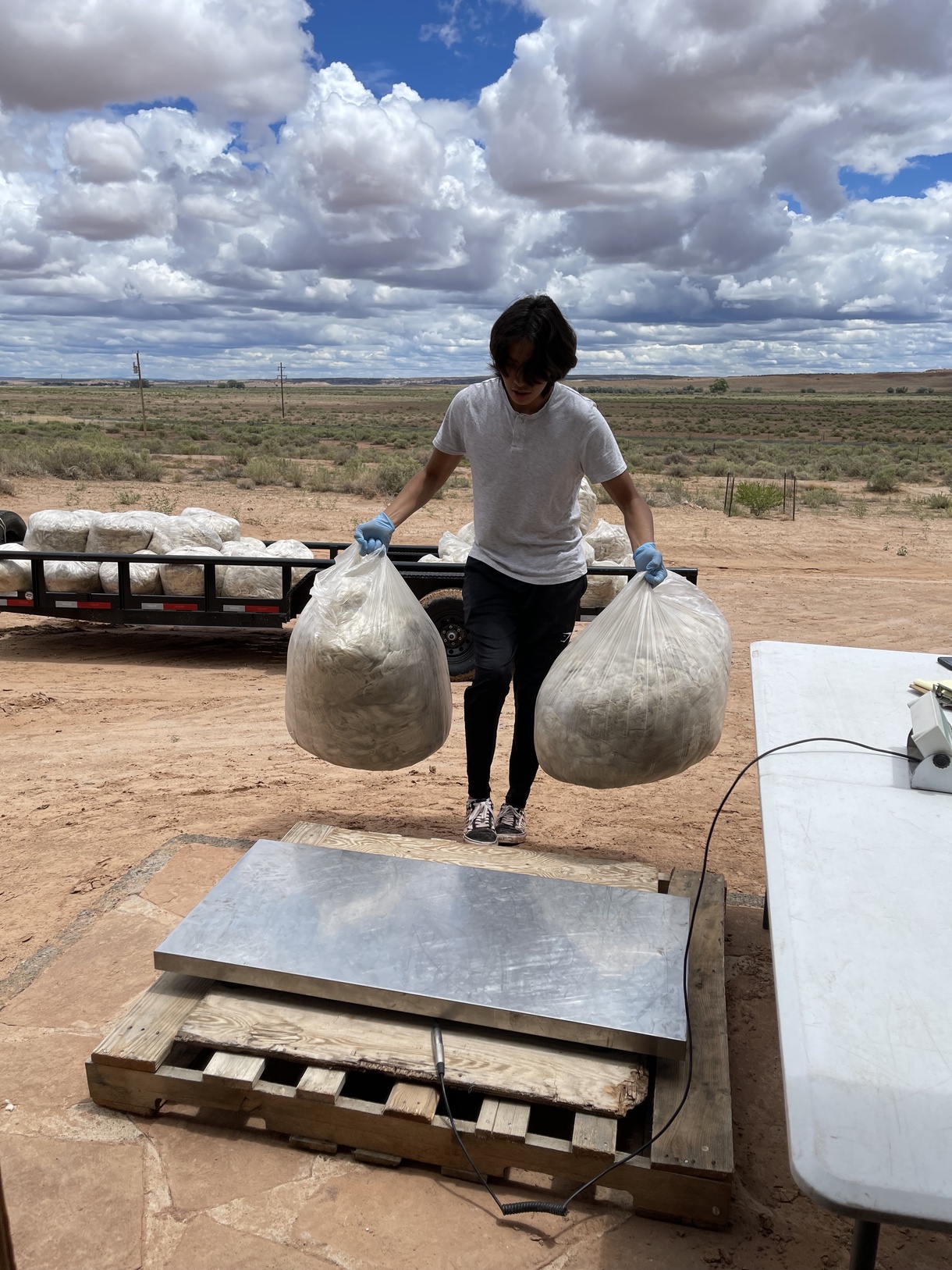 Three Navajo shepherds will be initial members of the Co-Op based on their flock size, fiber quality, and commitment to preserving traditional pastoral culture. These families will receive a fair income to support their flocks. The project will contribute to preserving the Navajo weaving arts and land-based culture by supporting these critical traditional flocks and through community donations of yarn and fiber.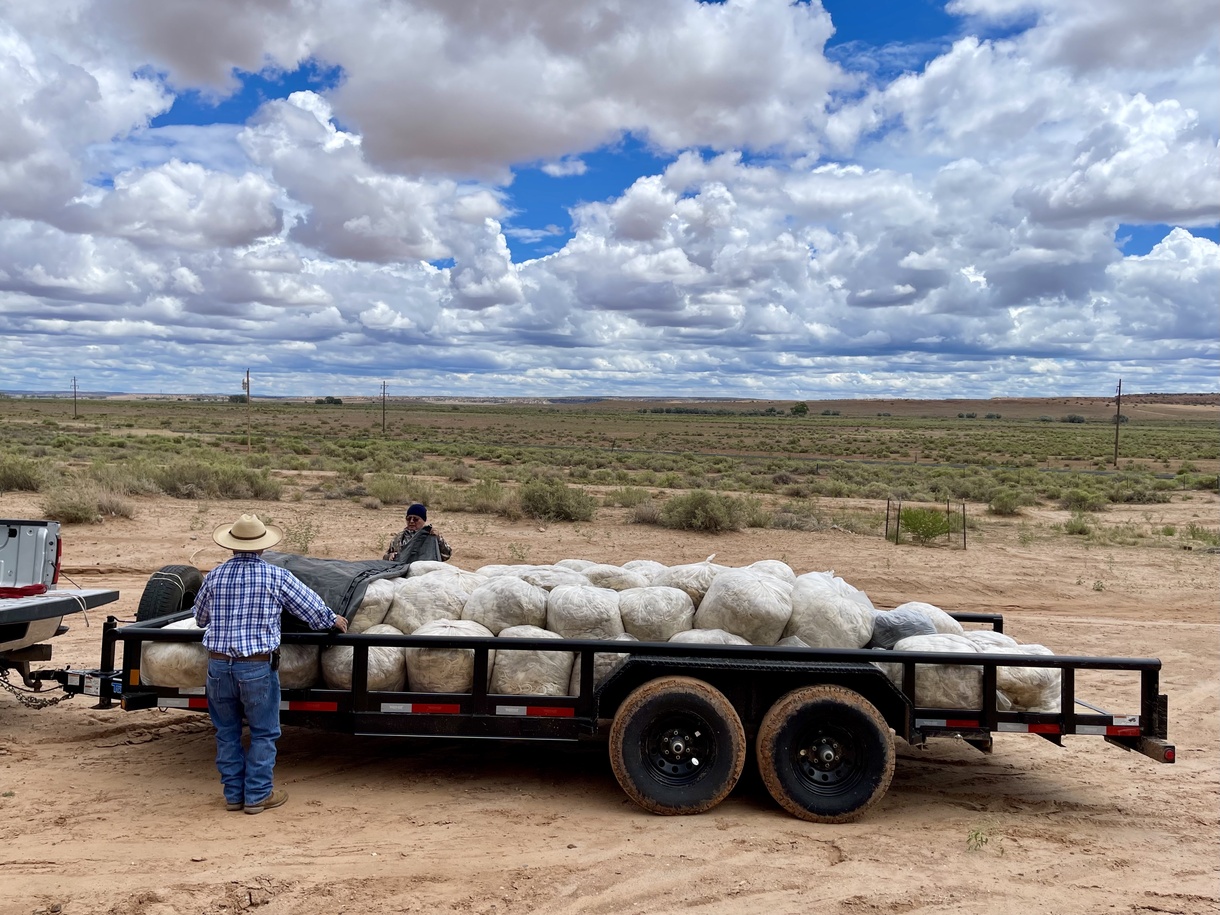 Sheep grazing provides numerous well-known environmental benefits, including improved soil health, carbon sequestration, and better forage root structure and depth. Better root structure means healthier plants, greater water infiltration, and decreased susceptibility to the impacts of drought. Navajo-Churro sheep are a landrace breed that evolved for hundreds of years to thrive on the dry desert range of the American Southwest. They are also the cornerstone of the spiritual and cultural life of the Navajo people. This project seeks to protect the last remaining Navajo-Churro sheep on the Navajo reservation. Their genetics are critically endangered, and they have the potential to have a positive environmental impact as climate change expands the desert region and periods of drought increase throughout the United States.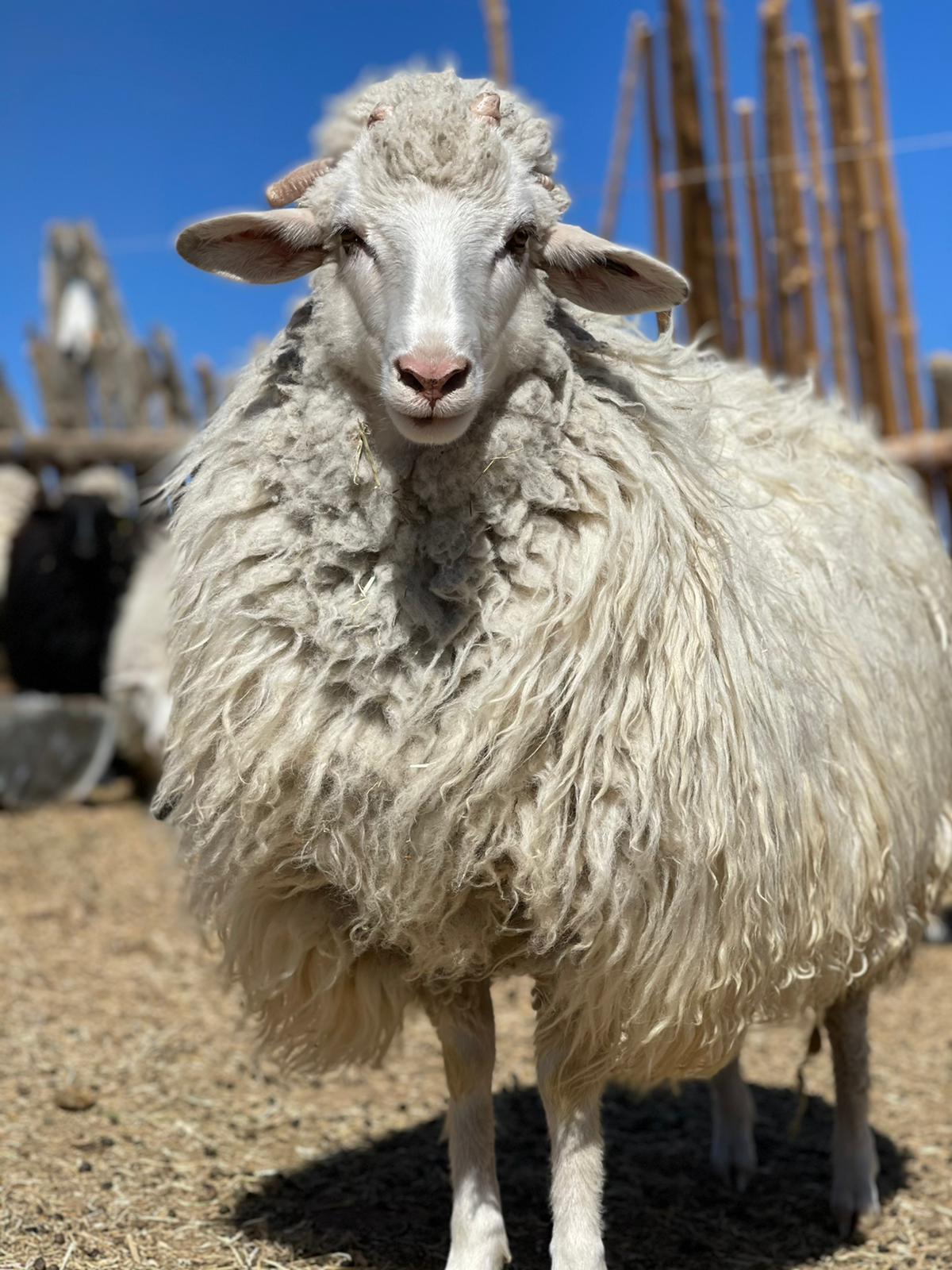 Most traditionalists still practice herbal and tobacco blessings on their herds to restore harmony to the sheep and land and promote a healthier animal. Diné be'iiná— Sheep is Life.