Seven Indigenous women leaders fighting for their territories
This story was originally published by Amazon Frontlines.
Across the Amazon, Indigenous women are fighting to protect their cultures, lands and lives. Today, on International Women's Day, we celebrate the power of Indigenous women as powerful leaders in building just and sustainable solutions to the twin crises of climate change and biodiversity loss, and we invite you to get to know seven inspiring women defenders from the Kofan, Siona, Siekopai and Waorani nations.
Working closely with our sister organization, the Ceibo Alliance— the first Indigenous-led intertribal alliance of its kind across Ecuador, Peru, and Colombia— these women are working to protect five million acres of rainforest from natural resource extraction and industrial encroachment. In a coordinated effort across their communities, they are advancing female empowerment and leadership, movement building, community organizing, territorial mapping and monitoring initiatives. They are also creating community-led enterprises and women's associations that focus on income-generating socio-agricultural projects, as well as the recovery of plant medicines and traditional healing systems to offer sustainable economic alternatives for Indigenous women, families and communities.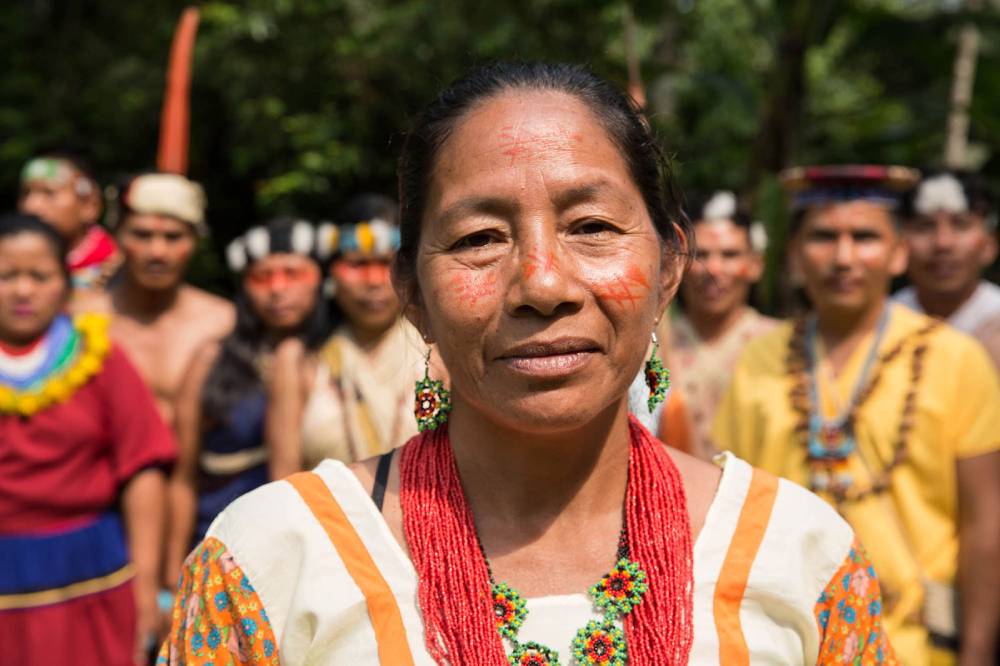 Alicia Salaza
Alicia is a Siona leader and Director of the Ceibo Alliance. Born on the banks of the Putumayo River, on the border between Ecuador and Colombia, in the ancestral territory of the Siona nation. Alicia Salazar emerged as a leader in her people's resistance to the predation of oil companies. As Director of Ceibo Alliance, Alicia works to develop programs to defend Indigenous territories in the northwestern Amazon and to motivate other women to become protagonists in resistance movements. In 2020, Ceibo Alliance was awarded the prestigious United Nation's Equator Prize in honor of its integral strategies to protect Indigenous Rights and the Amazon, and for its extraordinary grassroots solutions to climate change.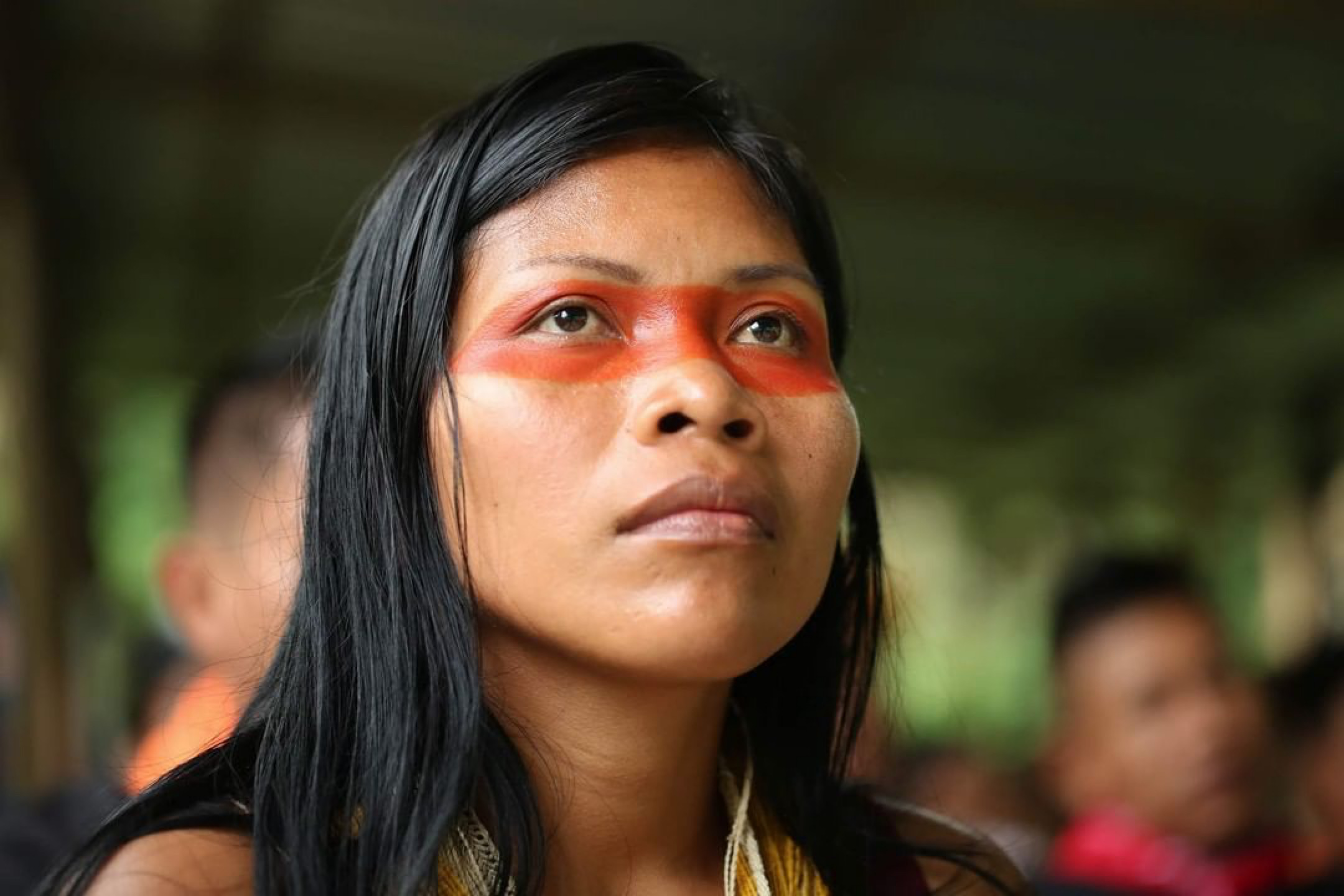 Nemonte Nenquimo
Nemonte is at the forefront of the Indigenous movement in the Amazon, widely recognized for her defense of Waorani territory and culture from the threat of resource extraction. She is one of the founding members and visionaries of the indigenous organization Ceibo Alliance. In 2019, Nemonte was elected as the first woman president of the Waorani organization of Pastaza Province. Nemonte led her people in an historic legal victory against the Ecuadorian government, which protected half-a-million acres of primary rainforest in the Amazon and set a precedent for Indigenous rights across the region. Her work has been recognized around the world, and she is the winner of the Goldman Environmental Prize 2020 for Central and South America, United Nations' Champions of the Earth, BBC 100 Women of 2020 and TIME 100 most influential people in the world.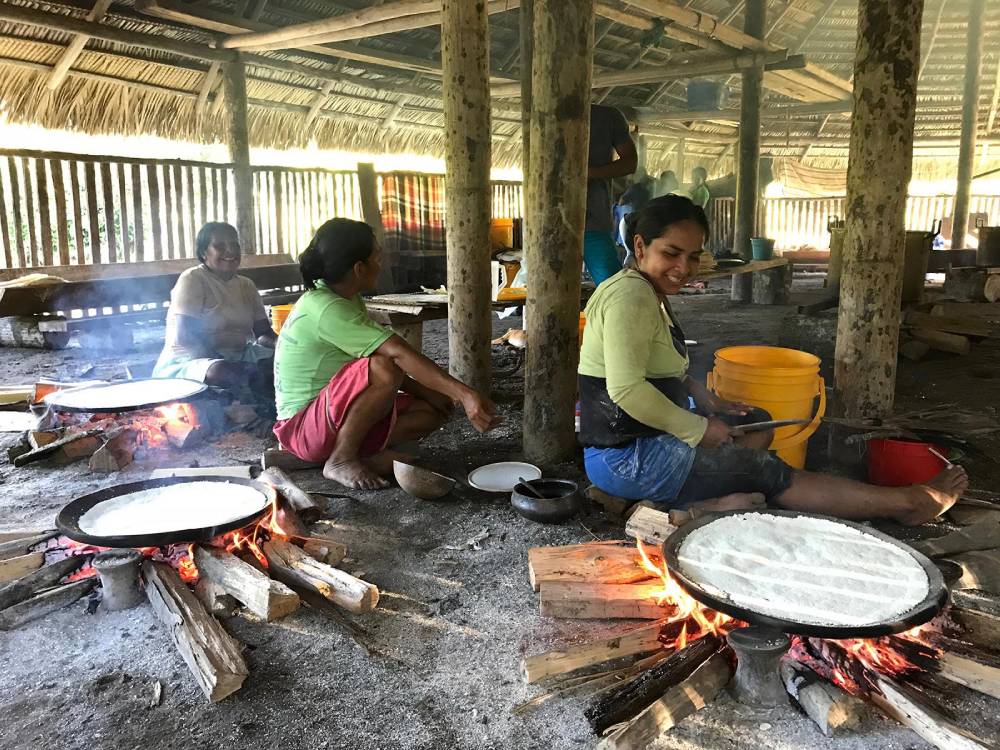 Leorvis Payaguaje
Leorvis, born in the Siekopai community of San Pablo along the banks of the mighty Aguarico River, is the President of the Siekopai women's association "ASOPROASIENW", which works to support women-led alternative economies through the marketing of a hallmark of Siekopai gastronomy: Nea'pia, a black chili sauce. Her grandfather, grandmother and grandfather-in-law are all Siekopai healers, bearers of an encyclopedia of ancestral knowledge. Leorvis grew up learning from her grandparents about her people's traditional cultural practices, and at the same time seeing the influence that Western culture was having on her people and culture. This realization motivated Leorvis to work with Ceibo Alliance and other women in Siekopai communities on initiatives to share ancestral knowledge and cultural practices with the younger generation of women and girls— from traditional ceramics to hammock weaving and traditional cuisine.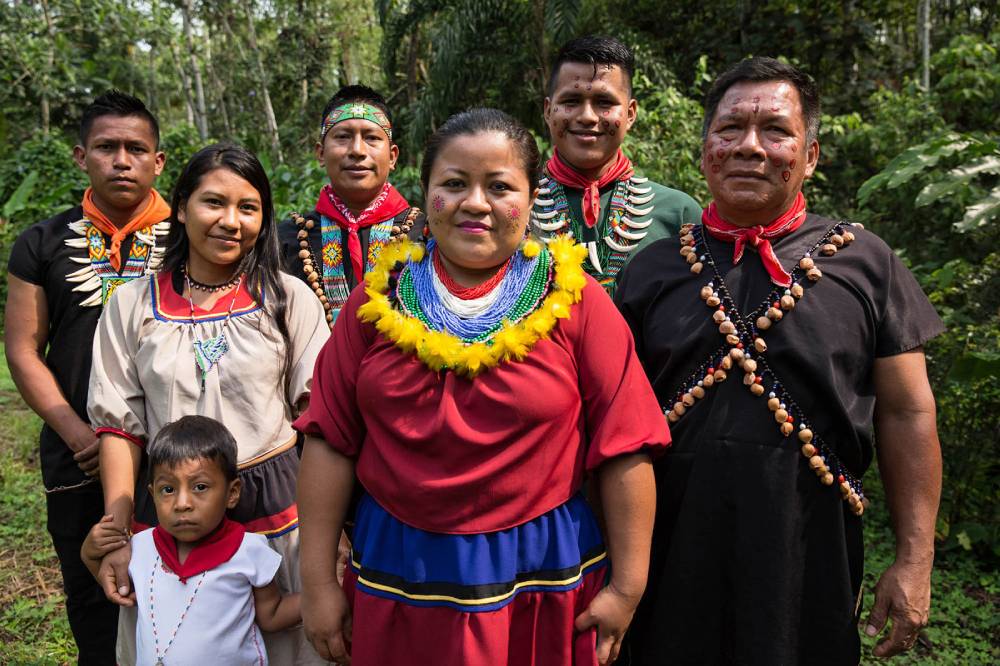 Gladyz Vargas
Gladyz Vargas is a Kofan activist, member of the Ceibo Alliance, and founding artisan member of the Kofan women's association, Suku. Gladyz has a vision for the well being of her people in a healthy territory, where families can earn an income while preserving their culture and resisting incursions by extractive industries. Born in the Kofán community of Dovuno, and now living in the community of Dureno in the northern Ecuadorian Amazon, Gladyz believes that through working with and for women, she can help strengthen culture, language and ancestral knowledge. Gladyz is leading initiatives that bring isolated Kofán communities together to explore economic alternatives to oil, including the design of traditional garments and sewing workshops, the production and marketing of handicrafts through the Kofan women's association of Suku, traditional forest-garden cultivation, and participation in local and regional fairs. When COVID-19 hit the Amazon, the women of Suku shifted their efforts to produce face masks, filling a critical void in Indigenous access to protective equipment in the region.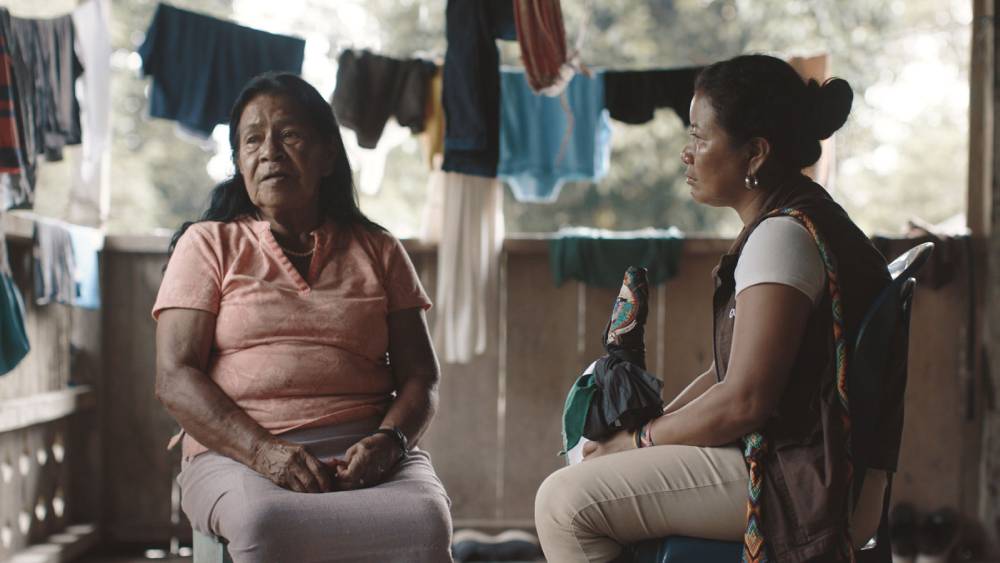 Adiela Jineth Mera Paz
Adiela Jineth Mera Paz is a Siona land defender from the Putumayo River on the Ecuador-Colombia border. She was born and raised in the community of Buenavista and is its first female Vice-President. Her voice and leadership was fundamental to the decision taken by the community in 2014 to reject economic offers made by the British oil company Amerisur and initiate a fight for the health and survival of their rainforest territory. She has represented the Siona in government negotiations before the Inter-American Commission on Human Rights and other spaces, speaking out on the complex threats that Indigenous communities living along the border of Colombia and Ecuador face— including oil extraction and staggering violence borne from armed conflict and the narco-trade. Alongside her community leadership role, Adiela has worked with an operator for the High Commission for Peace to remove anti-personnel mines planted by the Revolutionary Armed Forces of Colombia (FARC) and the Colombian military in Siona territory over the past decade. Her courageous work is profiled in this unique video portrait in The New Yorker.
Alexandra Narvaez
Alexandra Narvaez is a young Kofan Indigenous rights and land defender from the community of Sinangoe in the Province of Sucumbios in the Ecuadorian Amazon. Her community is located at the headwaters of the Aguarico River, one of Ecuador's largest and most important rivers. In 2018, Alexandra's community won a landmark legal battle against gold mining, protecting more than 79,000 acres of mega-biodiverse primary rainforest. During this pandemic, the Sinangoe community has continued to confront illegal mining, poaching and logging threats, and is working to enforce government compliance with their precedent-setting court ruling. With their case selected by Ecuador's Supreme Court to set national level jurisprudence on Indigenous people's right to free, prior, and informed consent, the Kofan are set to return to court this year to expand the enforceable recognition of Indigenous rights across the region. Alexandra is an important spokesperson for her community and is also spearheading her community's eco-tourism initiatives.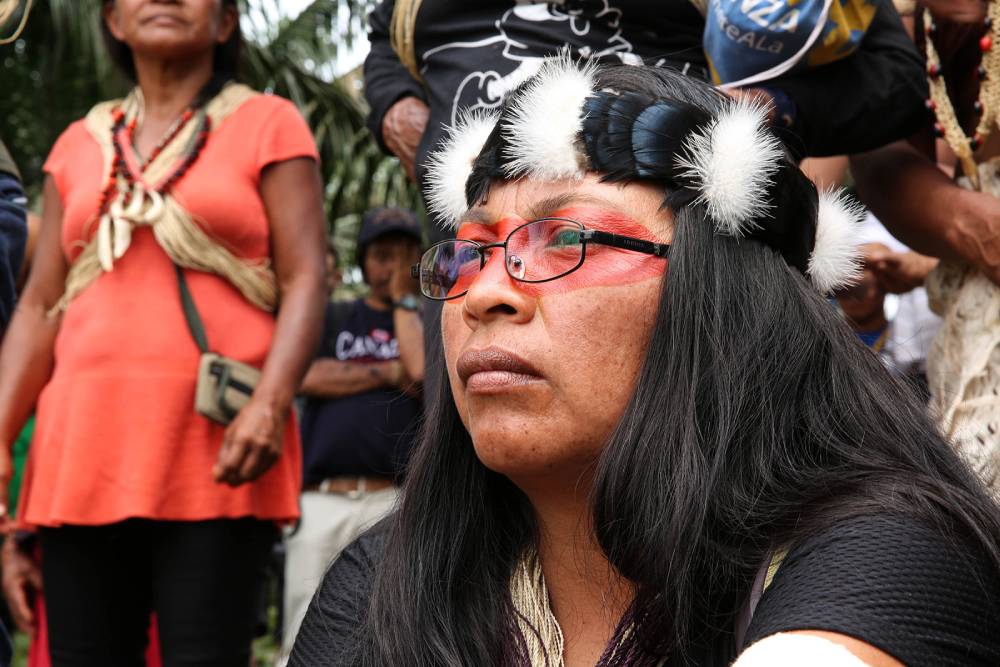 Ene Nenquimo (Norma)
Ene Nenquimo (Norma) was born in the Waorani community of Toñampare on the banks of the Curaray River. As a child, her mother and grandmother taught her how to live in good health and in harmony with the rainforest. As she grew older she became aware of the changes occurring in her people's territory with the increasing arrival of evangelical missionaries and oil companies. She witnessed the environmental and cultural devastation caused by oil extraction during visits to other Waorani communities. At 34 years-old, Norma is a respected leader among the Waorani people and part of the Ceibo Alliance's leadership council. She works to organize her people and support training for women to lead community initiatives and assume greater roles as community leaders. She is also supporting a myriad of strategies to protect her people's territory and culture, from the building of their own educational system to territorial monitoring and legal strategies seeking government compliance with the Waorani's historic legal victory against oil drilling in the Amazon.
Visit Amazon Frontlines to learn more.
October 25, 2021