The forests in our urban backyards
In New York City, the non-profit Natural Areas Conservancy (NAC) is taking a leading role in developing science-based conservation practices for urban forested natural areas. In 2018, we released the "Forest Management Framework for New York City," a 25-year plan for guiding best practices, policies, and optimizing investment in the restoration and care of the city's publicly-owned forests. These forests clean the air and water, provide for healthy recreation, conserve local biodiversity, and are access points to local nature.
On the heels of the Forest Management Framework for New York City, the NAC, in partnership with the Trust for Public Land and the Yale School of Forestry and Environmental Studies, just released a report on the state of urban natural areas conservation practices nationwide: Untapped Common Ground: The Care of Forested Natural Areas in American Cities. This survey is the first of its kind and received responses from 125 organizations in 111 cities across 40 states!
Why are forests in cities important? Many cities owe their locations to unique and diverse natural landscapes. Proximity to rivers, lakes, oceans, and abundant forests led to opportunities for agriculture, transportation, and trade. As cities developed in these ecologically complex areas, local biodiversity was significantly diminished. Much of the biodiversity that remains—which in NYC and many cities is surprisingly rich—is in municipal parkland and especially within forested natural areas.
Natural areas, as opposed to street trees and landscaped trees, account for 84% of urban parkland in the United States, the largest concentration of nature and biodiversity in cities. These natural areas play a vital role in the quality of life for hundreds of millions of people nationwide. They cool overheated neighborhoods, clean air and water, and store carbon to help combat climate change. Access to nature is also increasingly being shown to yield physical and mental health benefits, but these benefits are often not easily accessible in underserved communities. In a study by the U.S. Forest Service, half of New York City residents only access local parkland, making the care of and investment in urban nature that much more important.
Despite their multiple benefits, urban natural areas have traditionally gone unnoticed, underused, and under-protected. The survey was designed to discern what was happening in local urban conservation across the country. It yielded information that is important in understanding how our colleagues in other cities are approaching the management of forested natural areas. The widespread response revealed the eagerness of land managers to share best practices, challenges, and opportunities as a network and set of partnerships. In fact, the Natural Areas Conservancy will host a workshop in fall 2019 for approximately 10 cities to compare our respective missions, goals, practices, develop case studies, and foster collaboration.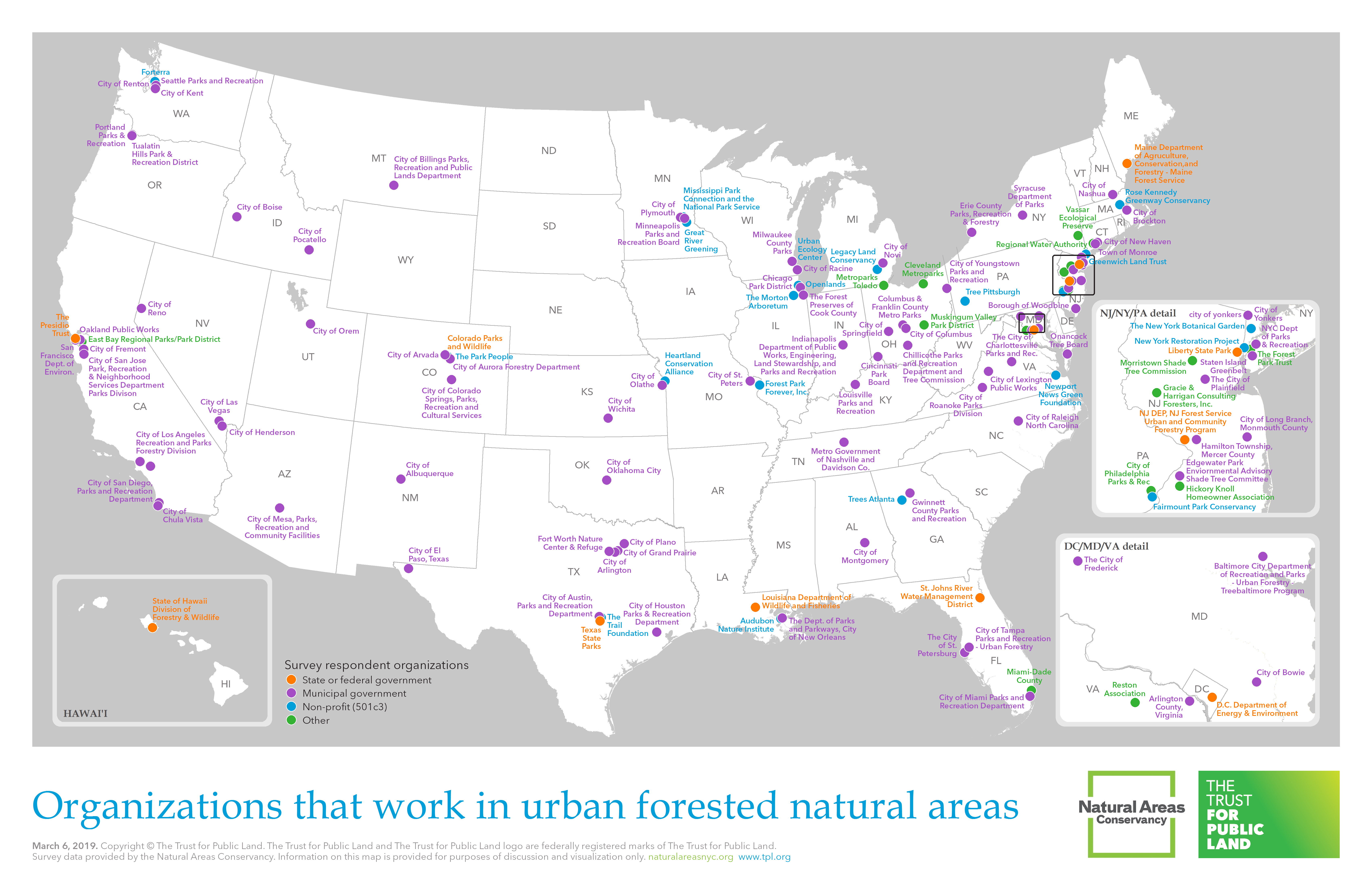 Findings from the survey include:
· Urban forested natural areas are critical places to improve the quality of life for city residents, but need management intervention to thrive and sustain
· Invasive species removal is the most common management activity and the top challenge organizations face
· Respondents collaborate locally, however less than half participate in a regional or national network
· There are opportunities to strengthen ties with the fields of public health, urban planning, and climate resilience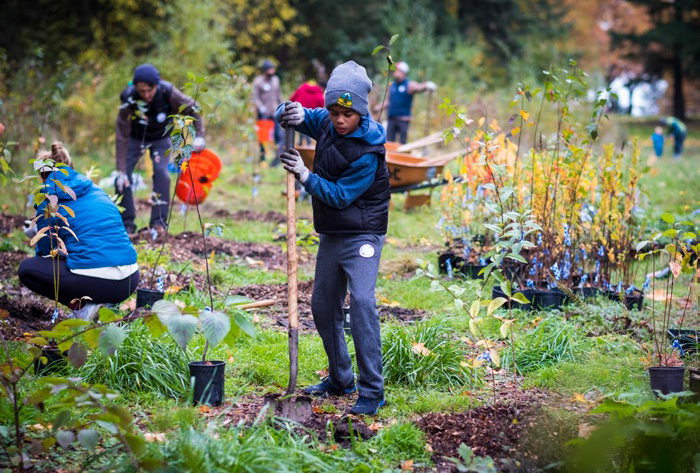 Altogether, urban natural areas comprise 1.7 million acres, larger than the state of Delaware. Natural areas are the largest concentrations of urban parkland, and represent a huge opportunity to increase local biodiversity, to preserve our natural heritage, and to provide health, social, and climate resilience benefits for more than 80% of Americans.
Read the full report, Untapped Common Ground: The Care of Forested Natural Areas in American Cities.
February 11, 2022