Uganda's first college for organic agriculture unearths climate solutions in sustainably-grown food
When more than 35,000 people marched the streets in Berlin in January to protest the country's emissions-intensive industrial agriculture policy, 26-year-old Amon Eric Kanjor and his class- mate, 22-year-old Grace Sida were in class thousands of miles away in Africa, studying how best to make agricultural practices environmentally sustainable.
Kanjor and Sida hail from South Sudan and Uganda respectively and are students at the Rural Organic Agricultural Training College (RUCID), the first college in Uganda that is solely dedicated to training students in organic agriculture.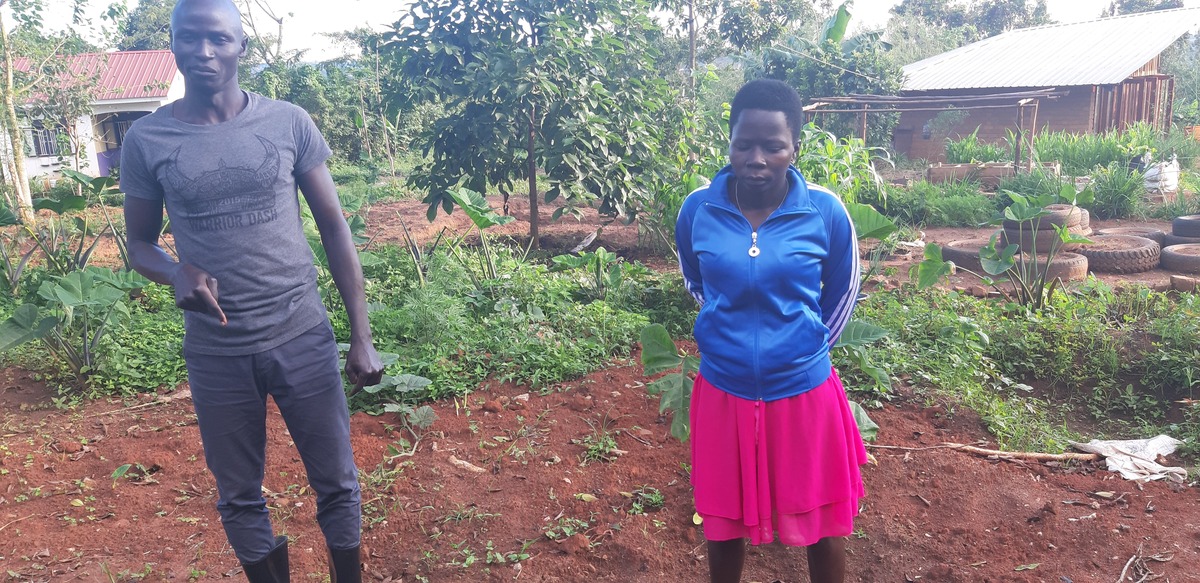 Organic, regenerative agriculture, which many scientists and activists argue could help stem emissions from the agricultural sector, relies on practices that focus on food production, and con- sider the health of the soil, ecosystem, and consumers without reliance on the use of commercial agricultural inputs such as chemical fertilizers and biocides.
The fertility trench is a pit where organic matter is buried and allowed to mature before the trench is converted into a farming bed. Making the fertility trench/farming bed is a common practice in organic agriculture and helps eliminate the use of nitrogen fertilizers, which have been blamed for producing nitrous oxide and carbon dioxide emissions – two of the most destructive greenhouse gases.
According to school principal Elisha Ssebaduka, the college started to encourage sustainable food production among young people in Uganda.
As part of their studies, the students learn skills like organic food processing; creating climate resilient farms without the use of agricultural inputs, maximizing rotational grazing when possible, and preparation of animal fodder with minimum concentrates in order to minimize production of methane gas by livestock.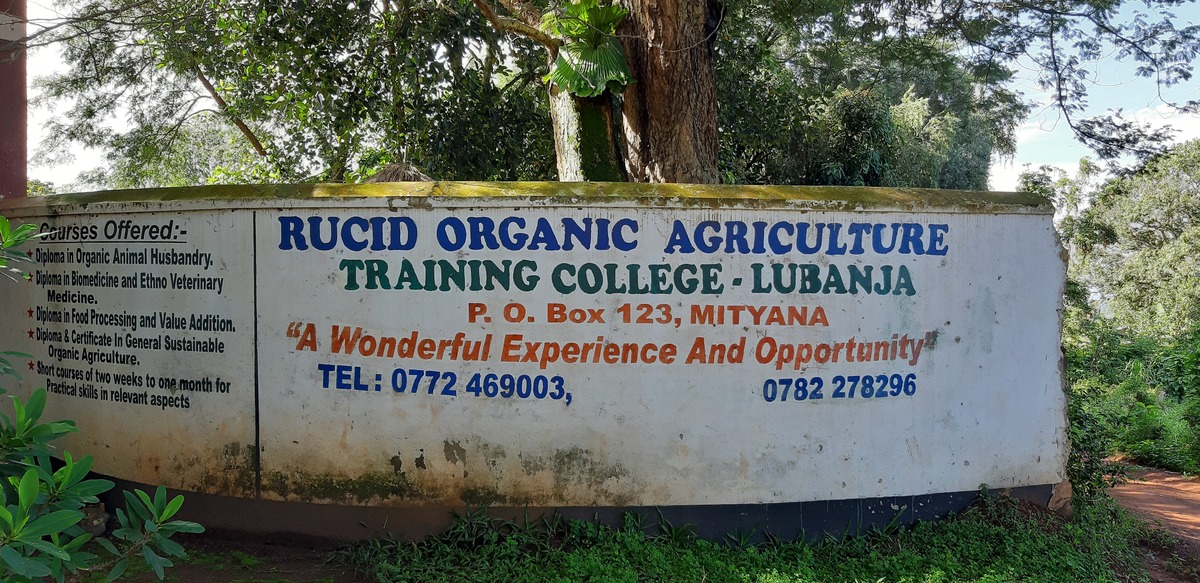 The agricultural sector is the second leading contributor of greenhouse emissions with industrial practices being blamed for land degradation, thus, reducing the ability of the soil to act as a carbon sink.
Though the continent has not yet fully explored the potential of industrial agriculture, as 65% of its farmers practice agriculture for subsistence purposes, the farmers have been hit hard by erratic weather patterns caused by climate change.
Climate change has also been blamed for fueling armed conflict among pastoralist communities in Kenya and Uganda.
Whilst Kanjor hopes to help farms in South Sudan act as carbon sinks, Sidi hopes to get into organic food production once she graduates in May 2020.
Some of the food products the students learn to process organically include dried fruits, organically-extracted fruit jam and essential oils like avocado oil.
"I want to venture into organic value addition and preservation of vegetables like kales so that I can meet market demand during the dry season" Sidi says.
Even though industrial agriculture is not yet really a headache to policymakers keen on mitigating greenhouse gas emissions in Africa, emissions resulting from the processes in food production and wastage are still a concern.
According to the UN environment, poor post-harvest handling and insufficient agricultural facilities contributes to loss of food enough to feed 48 million people in Africa annually.

According to the 2019 on climate change, desertification, land degradation, sustainable land management, food security, and greenhouse gas fluxes in terrestrial ecosystems, food wastage contributed to between 8-10% of the global emissions between 2010 to 2016.

"A large share of produced food is lost in developing countries due to poor infrastructure, while a large share of produced food is wasted in developed countries. Changing consumer behavior to reduce per capita overconsumption offers substantial potential to improve food security by avoiding related health burdens and reduce emissions associated with the extra food," the report said.
Mr Ssebaduka argues that certain practices in the organic food production process can help stem emissions.
Uganda is Africa's organic agriculture success story, as it carries the largest number of organic food producers. Out of the continent's 815,000 producers, approximately 210,000 of them come from Uganda.This is despite the country having the third largest organic agricultural land after Tunisia and Tanzania, according to the Research Institute for Organic Agriculture (FiBL).
However, policymakers argue that the success of organic agriculture is threatened by stringent controls and policies that are likely to contribute to climate change.
"Current African policy solutions increase pressure on small-scale food producers to take up industrial agriculture initiatives such as climate-smart agriculture, GMO seeds, and fossil fuel based chemical inputs, releasing the carbon stored in the soil, while increasing the burden of GHGs in the atmosphere, and polluting precious water resources," says Bridget Mugambe, the program officer the Alliance for Food Sovereignty in Africa(AFSA), an African NGO that works to promote Agroecology, a broader form of agriculture that also encompasses organic agriculture.
However, Mr Ssebaduka argues that organic agriculture has a future in Uganda. In July, the Ugandan parliament approved the organic agriculture policy, while in September, Ugandan president Yoweri Museveni refused to sign the National Biotechnology and Biosafety bill that had been dubbed 'the GMO bill'.
"The position of organic agriculture in Uganda is growing and improving. Before July we did not have the organic agriculture policy and we are hoping now that organic agriculture is recognized at the national level. This will improve the position of organic agriculture in Uganda," says Mr Ssebaduka.
March 7, 2023