An organic farmers market produces hope for Gurugram in the face of pollution and Covid-19
It's Sunday morning in Gurugram city, a tech hub on the border of India's capital, New Delhi. Colorful baskets of organically produced vegetables, lentils, and spices are set out. Farmers stand behind their produce, answering questions to the eager customers. This hustle and bustle of the market has been missing for most of this year as Gurgaon Organic Farmer's Market (GOFM) moved online in face of the COVID-19 pandemic.
"We wanted local farmers to maintain their income, and customers to have continued access to toxic-free food. So, we set up a temporary website where customers bought produce and farmers delivered it," says Manas Arvind, who co-founded the initiative six years ago in the city. By connecting organic farmers to consumers, GOFM began with one simple question— in one of the most polluted cities of the world, where can citizens get clean, toxic-free food?
A polluted river grows toxic food
Last September, the National Green Tribunal (NGT) ordered for a complete stop to farming in the floodplains of the Yamuna river by 2020. These fertile lands run parallel to the Yamuna as it snakes through the city. This is where Gurugram and neighboring regions' food demand is met. The ban came after heavy doses of lead were found in vegetables. "Contamination in the Yamuna's Delhi stretch is largely due to industrial pollution of the river, which is used to irrigate the fields along the banks. The use of fertilizers and pesticides in farming is also a contributing factor," explains Piyush Mohapatra from Toxics Link, whose report was taken into account in the order. "These pesticides can also impact the groundwater and surface water apart from the food chains," Mohapatra says.
To keep their families safe from lead in vegetables, an initiative formed called Nature Arm, to grow organic produce on two and a half acres of leased land in Gurugram. For the past two years, its three members have been selling their produce at GOFM.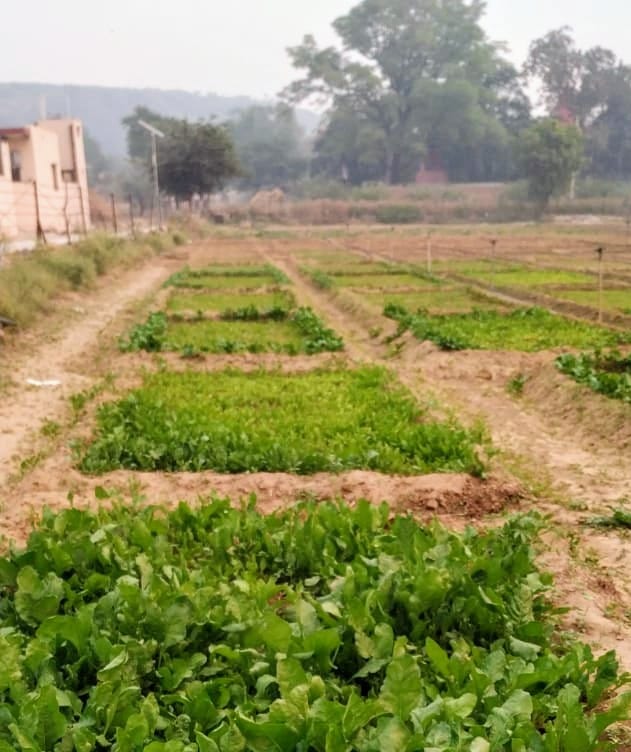 Making toxic-free food available
GOFM removes the middlemen between consumers and local farmers. By doing this, it assures the product's organic nature and farmers become more confident seeing such a demand for their produce. About 50 farmers cultivating within 150 kilometers of Gurugram are connected with GOFM. Another GOFM farmer, Ram Kishan, lives about 100 km away in Jhajjar. "To keep pests away, instead of harmful chemical pesticides, we use a mix of cow urine and neem (Azadirachta indica) leaves," he says.
Under GOFM, farmers also determine the prices. The initiative teaches farmers how to avoid under or oversupplying their produce and provides organic farming certification. Even after a farmer receives such certification, GOFM surprise visits farms to check for traces of chemical residue. Interestingly, GOFM has also rippled into smaller networks of business ventures as a few organic farmers now directly sell to small pickle and jam processing entrepreneurs. "With just 500 customers in a day, we have become one of the largest organic farming markets in the country!" Arvind exclaims, hinting towards the nascent nature of such markets. India is slowly waking up to organic ways of farming and Gurgaon's Organic Farmer's Market is one correct piece in this large puzzle.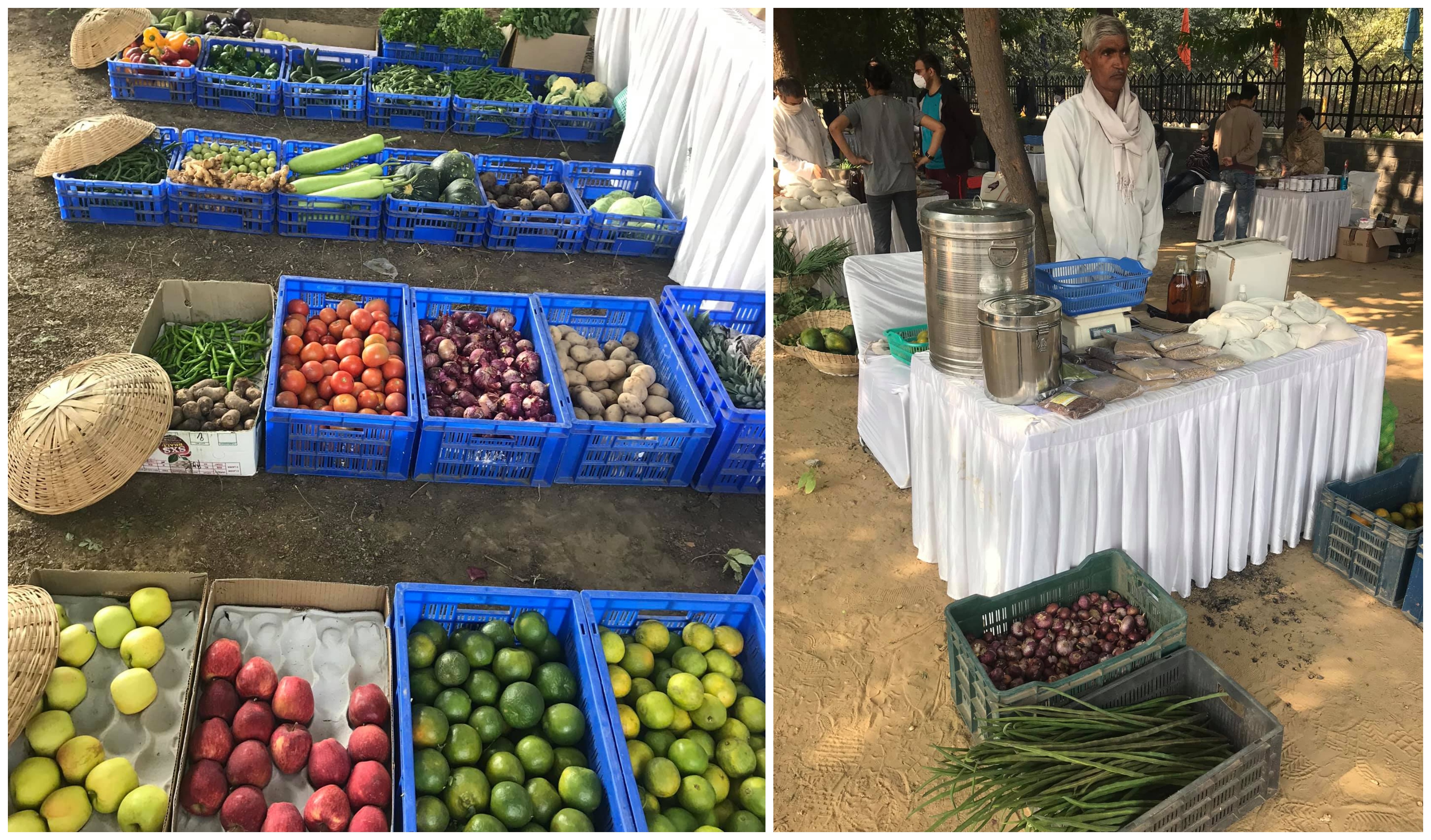 October 25, 2021