Cockle Bay discovers the power of restoring mangroves
For Pastor Davies Molanden of Cockle Bay, an informal settlement on the coast of Freetown, Sierra Leone, teaching the community about the need to stop land-reclamation over the sea and to re-learn how to make sustainable use of the mangrove forests is an advocacy he carries on with even if this means going against most members of the community.
The otherwise charismatic pastor is loathed by people who continue to build temporary shelters on banked land and disregard the ecological cost of their actions and their own exposure to flooding.
Freetown, as a tropical capital, used to feature a particularly rich wetland ecosystem on the coast, which remains to be considered a Ramsar or conservation site and therefore falls under the purview of the National Protected Area Agency (NPAA). Poor conservation strategies and a high demand for housing have seriously damaged the green portions of the city, and with that, increased the risk of inland and coastal floods.
In line with the new Mayor's initiative, 'Transform Freetown', in late 2018 a Memorandum of Understanding (MoU) was signed between coastal communities and national authorities, in order to start a conservation and the restoration process of the mangrove forest by putting an end to the land-reclamation practices known as 'banking'.
This phenomenon has been particularly for the ecosystem within the Aberdeen creek, labelled as a risk-prone area by local and national authorities due to seasonal floods. Due to this, many tenants of Cockle Bay face the risk of eviction and relocation outside of their communities.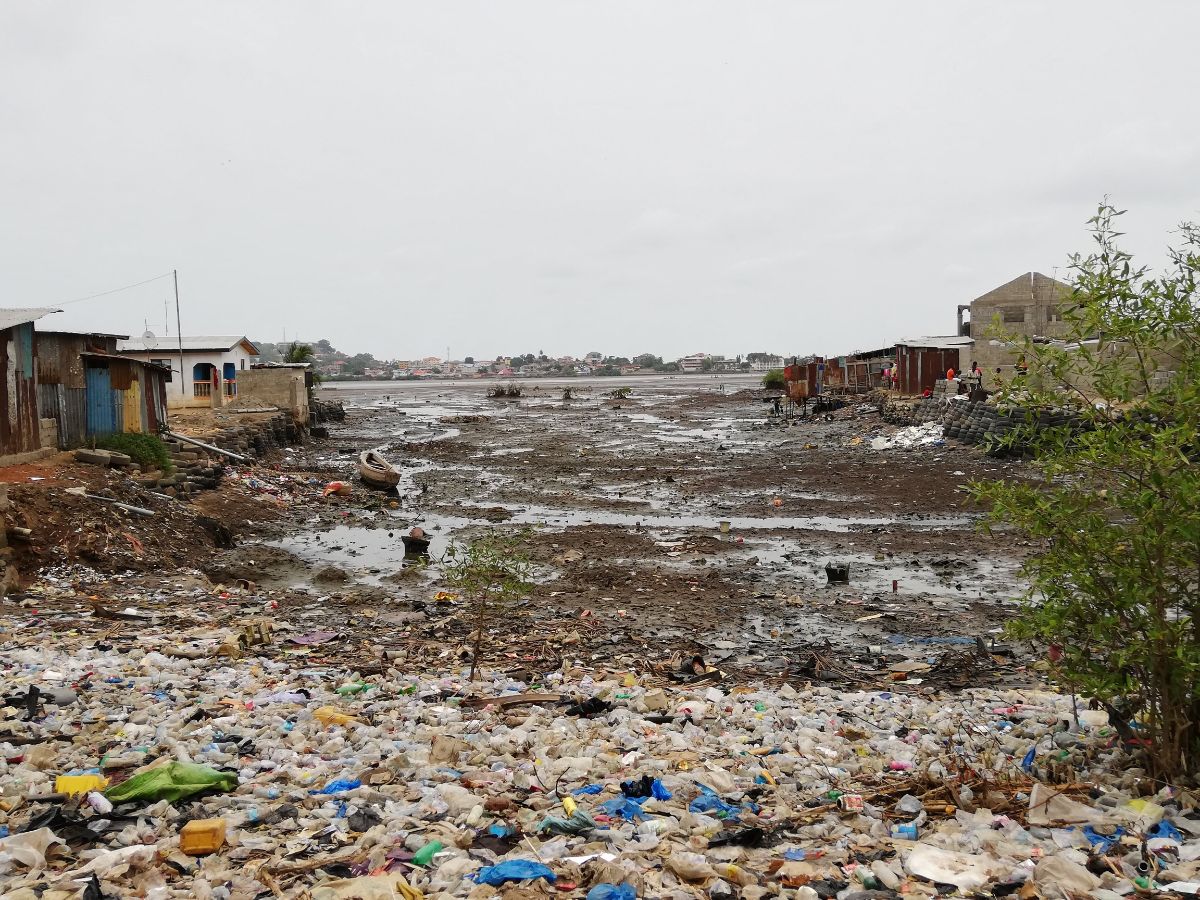 Dominic Wodehouse, consultant for non-profit Mangrove Action Project (MAP), said the experience gained from teaching community-based ecological mangrove rehabilitation has shown that it is vital that communities within the mangrove areas are fully and genuinely engaged from the outset, and together with mangrove agencies and local authorities, work towards mutually agreeable solutions.
The community has become aware of the importance of achieving resilience by protecting the mangroves.
Davies explained: "Mangroves mitigates the acid in the water, allow crabs and other fishes to lay their eggs and breed, and other important birds will come to reside there". They also play a key role in tackling climate change in coastal areas, as they reduce destructive forces of wind and waves by acting as a buffer zone and slowing coastal erosion.
Most recently, the NPAA, leaders of Cockle Bay and representatives from other communities along the Freetonian coast all agreed on the need to stop 'banking' and to try to find a way out of the risk-cycle trap. Davies said,
November 10, 2021